S-Rank Targets
| **Time** | **Deaths** | **Spotted** |
| --- | --- | --- |
| 1 minute 15 seconds | 0 | 0 |
Step 1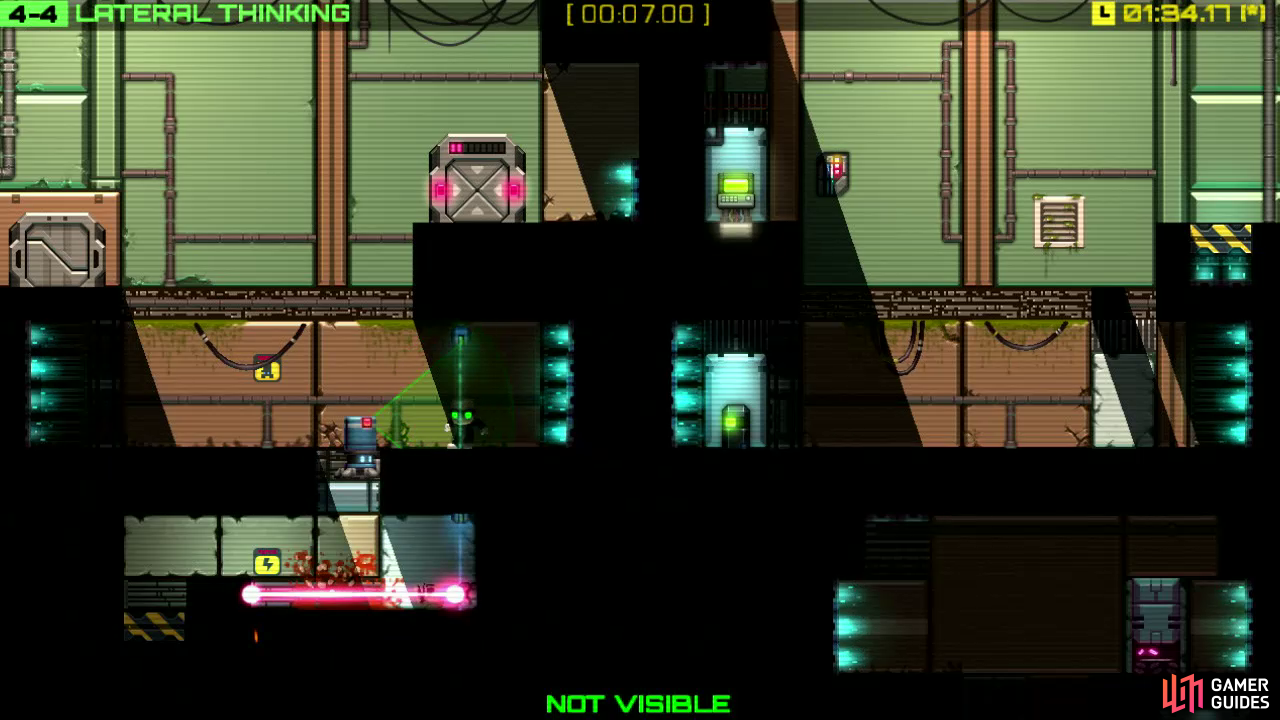 Drop down to the floor below you, dash right and hit the switch at the other side to open the double doors in front of you. Now step back through the teleporter and wait for the enemy robot to reach the trapdoor on the floor, before quickly stepping inside the sensor to open the trapdoor, dropping the robot onto the laser beam.
Step 2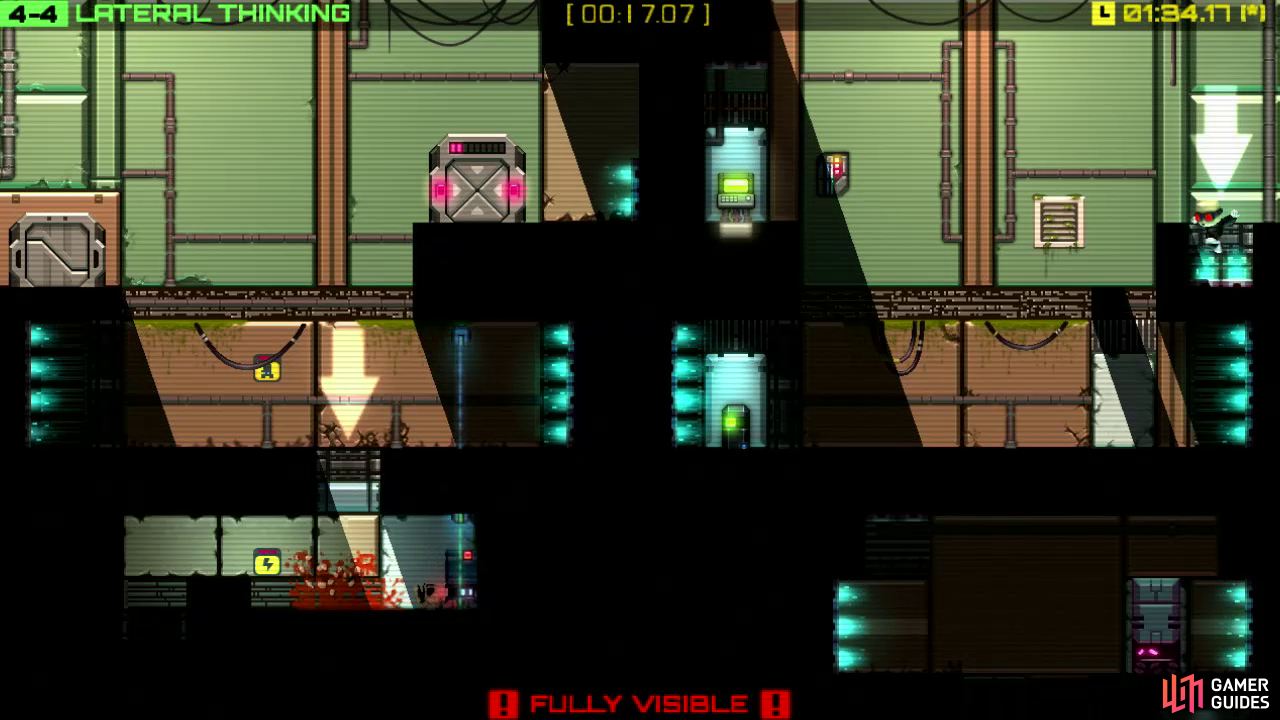 Run right, through to the other side, jump up onto the small square block on the right and then jump onto the trapdoor over the teleporters in the top-right corner of the room. Once you reappear in front of the terminal, do you bit then run through either portal so you're standing over the trapdoor in the floor.
Speedrunner's Note: You can make it here before the robot moves away the first time, but it'll be close!
Step 3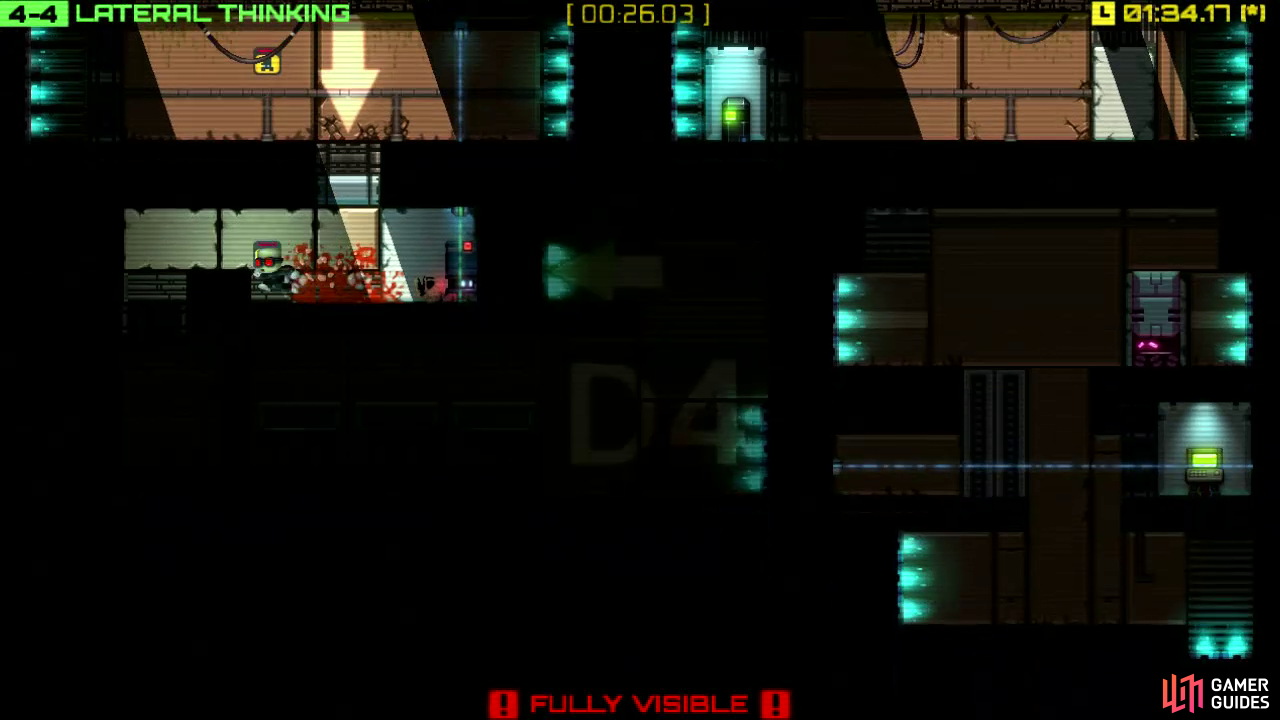 Stand on the trapdoor once the robot is facing right and standing in the sensor. Run left and now you'll drop down into a corridor (with the marking 'D4' on the right). If you still need the [Helix] for this level, now's the perfect time to grab it!
3270
Run through the lower-right portal and then jump up towards the stationary robot located just above the terminal.
Step 4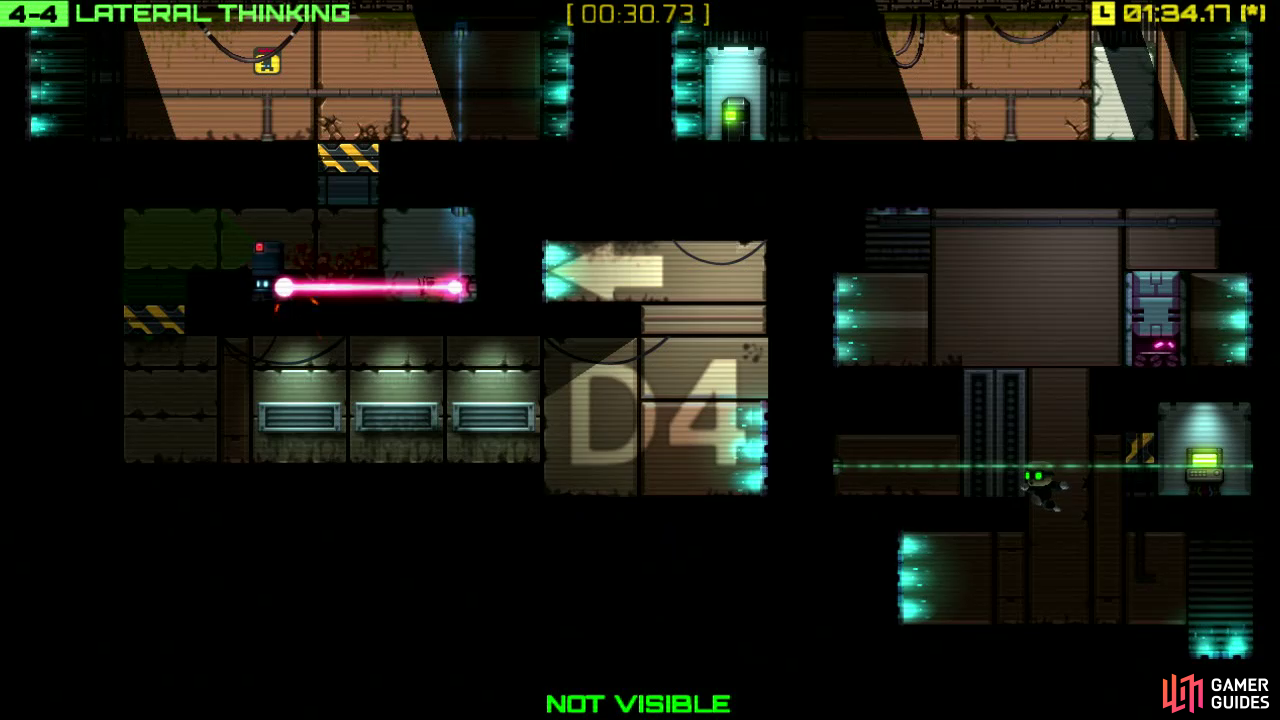 Push it right, through the portal and be sure to push it off the ledge once you reach the edge of the platform. This will open up the door to the terminal here for you to work your magic on. Now you'll want to drop down into the bottom-right floor teleporter and push the robot down to the ground floor from here.
Step 5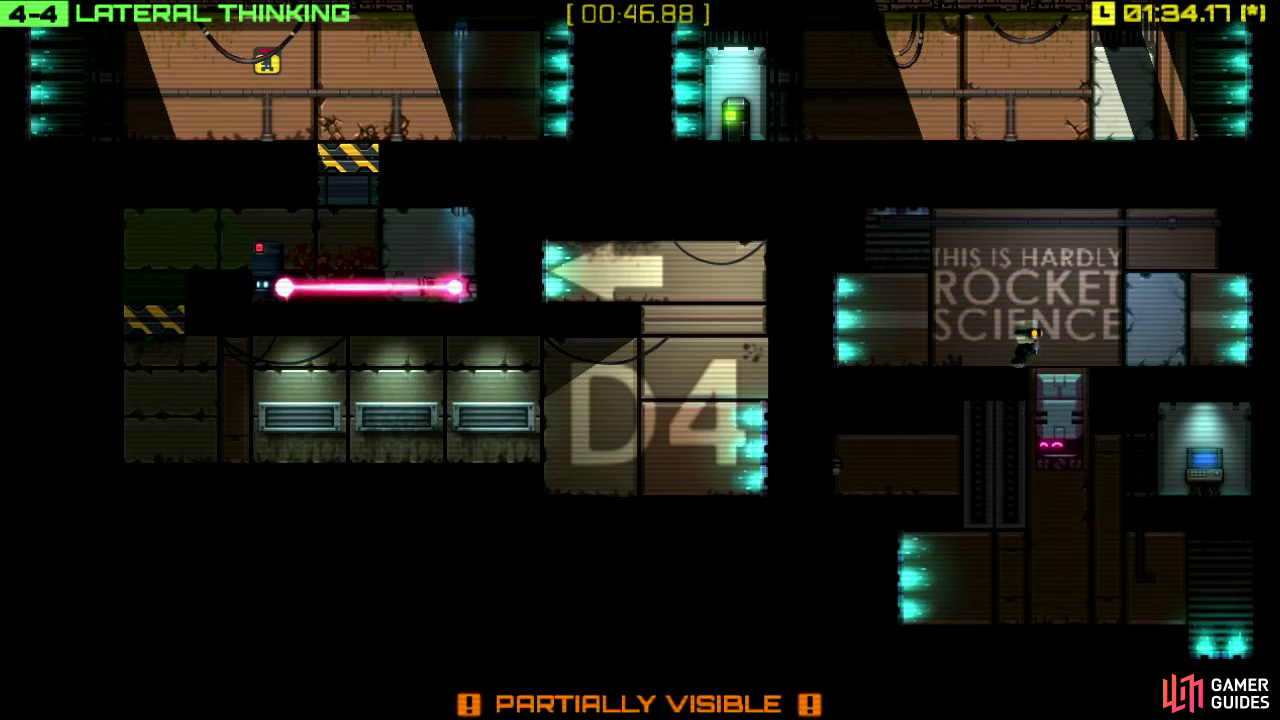 Push the robot left, through the portal here and then jump up on top of the robot - to the teleporters just above you - and you'll reappear in front of an open exit!
Video Guide (With Audio Commentary)
1175