S-Rank Targets
| **Time** | **Deaths** | **Spotted** |
| --- | --- | --- |
| 1 minute 30 seconds | 0 | 0 |
Step 1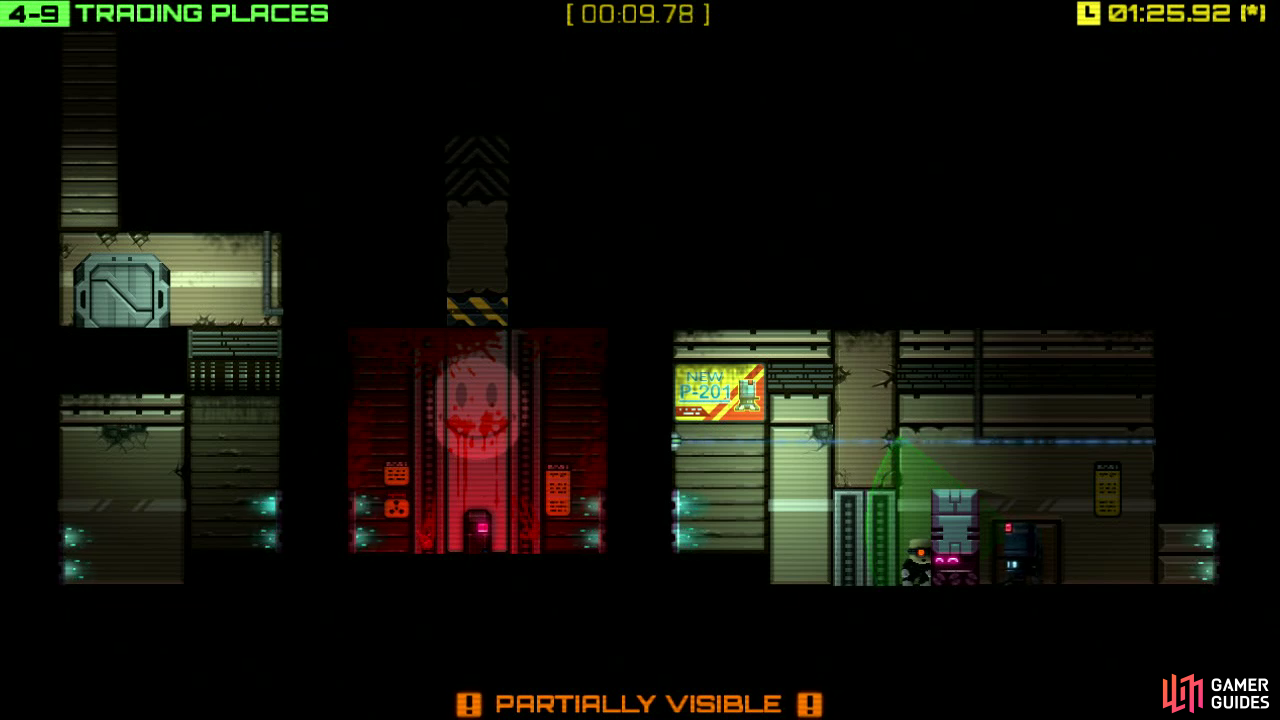 Drop down, dash right (through the red room), jump over the block and push it left (whilst flicking the switch you walk past at the same time). Once you spot the enemy robot walking back your way, jump over the block and hide behind it until the robot walks away again.
Step 2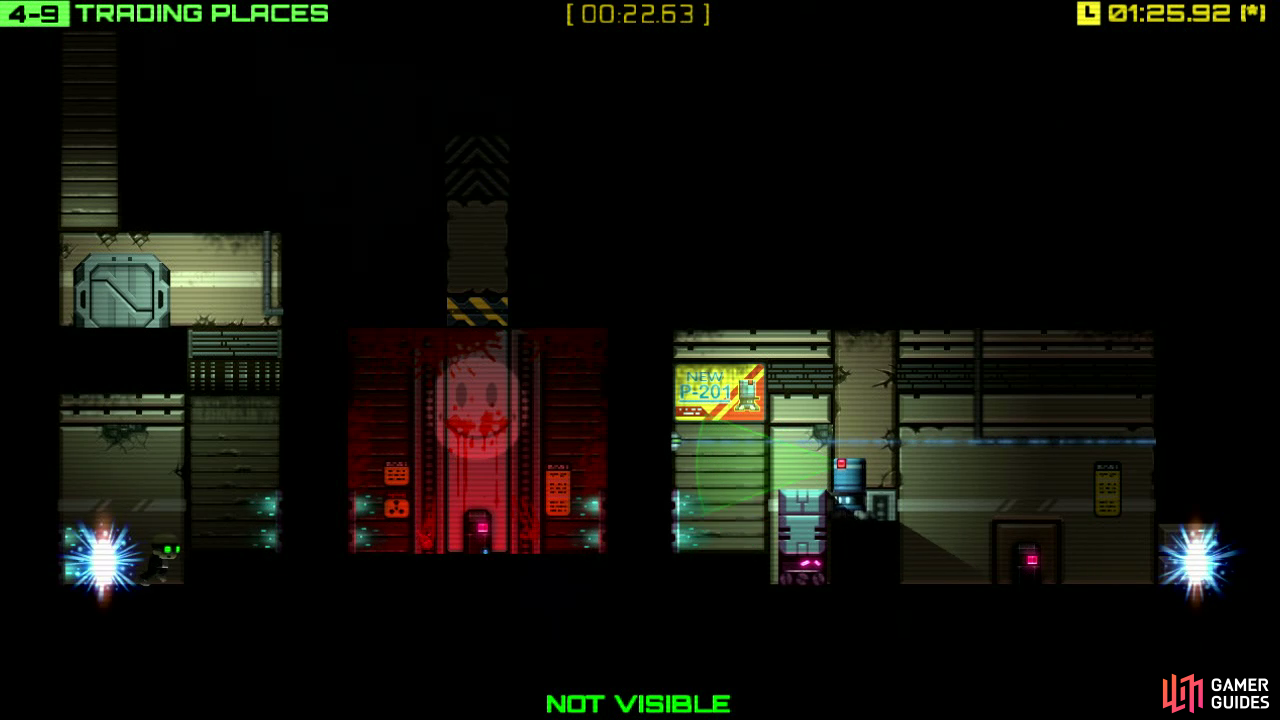 With the coast clear once again, finish pushing it all the way left, leap back over it and run through all the left-hand teleporters until you find yourself behind the walking robot. Once it reaches the block press the switch to raise the lift and this will open up the trap door in the red room.
Step 3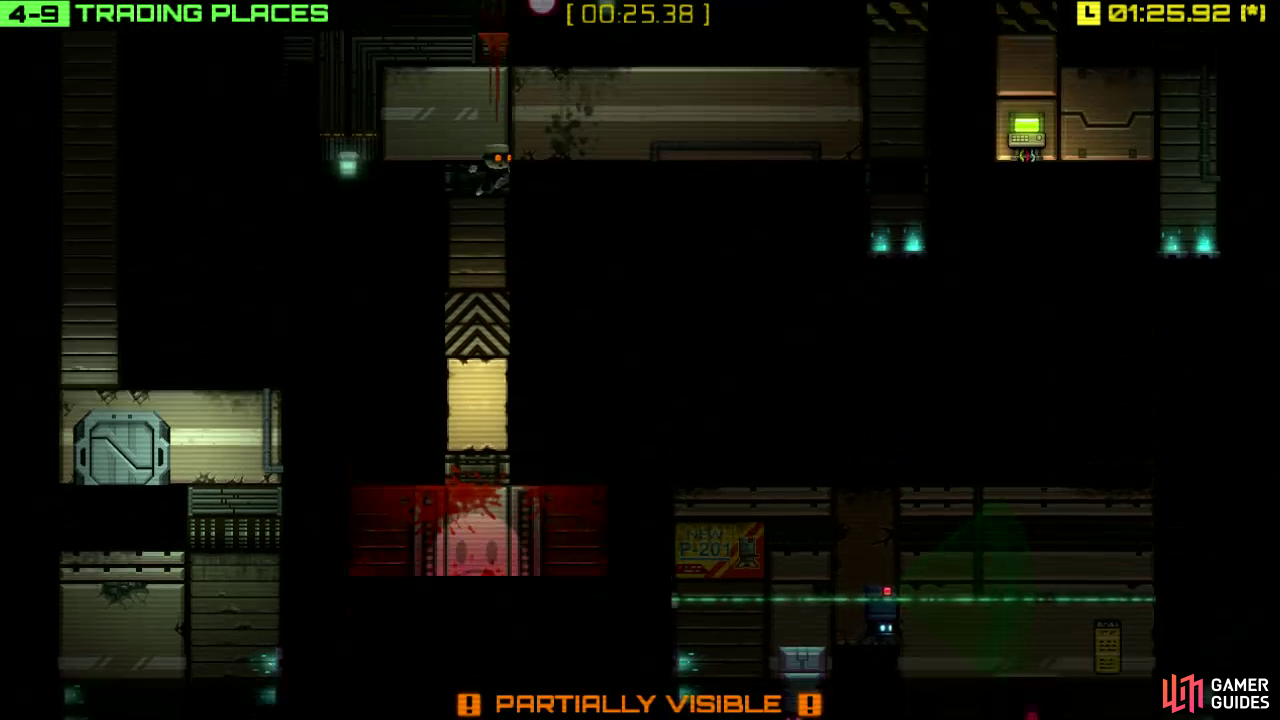 You need to perform a 'slingshot' jump in the red room by standing in the middle of it, hitting the switch and then jump as the platform has almost reached the top . The game will add the vertical lift acceleration to yours allowing you to leap much higher than normal.
Step 4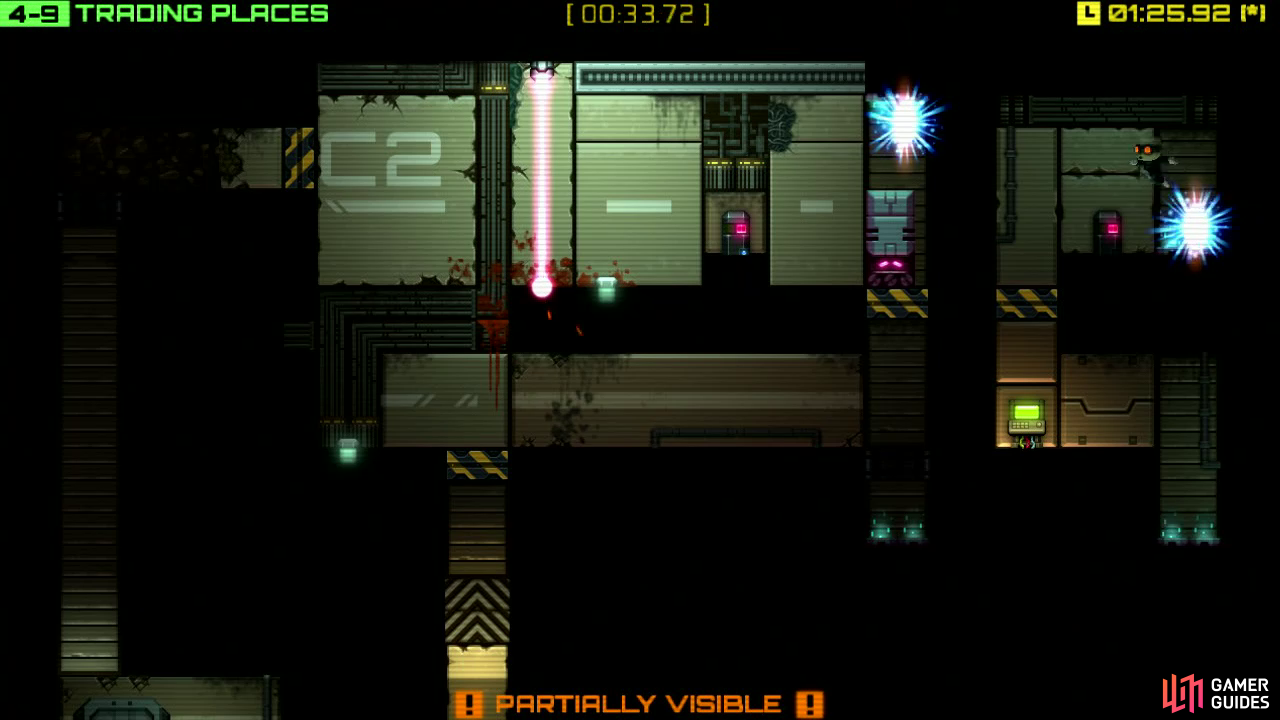 Once you're up to the higher level, run right, drop down into the teleporter, jump over the block and then push it right over the closed trapdoor. Hop on top of the block and then jump up and to the left through the ceiling teleporter.
Step 5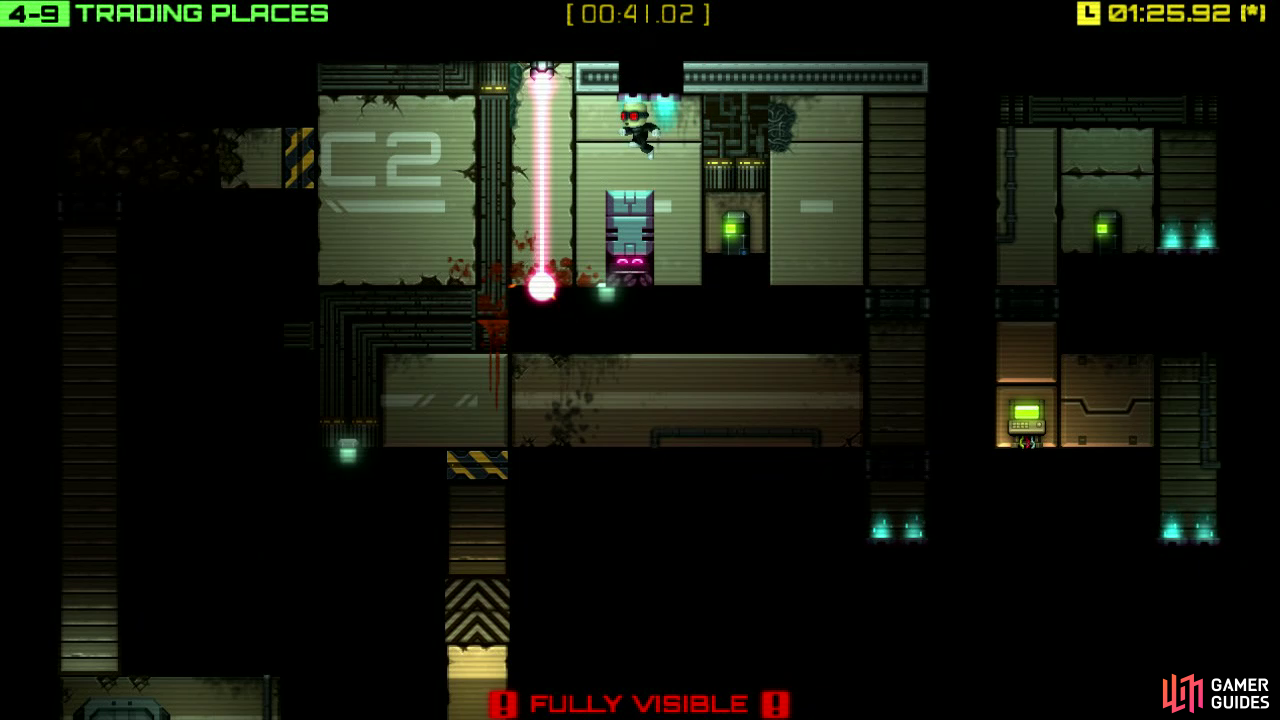 Flick the switch to start the teleporter moving, go back through to this room and then hit the switch once the teleporter is almost over to the far left. Timed right this will drop the friendly robot onto the floor switch, opening access to the next computer panel.
Step 6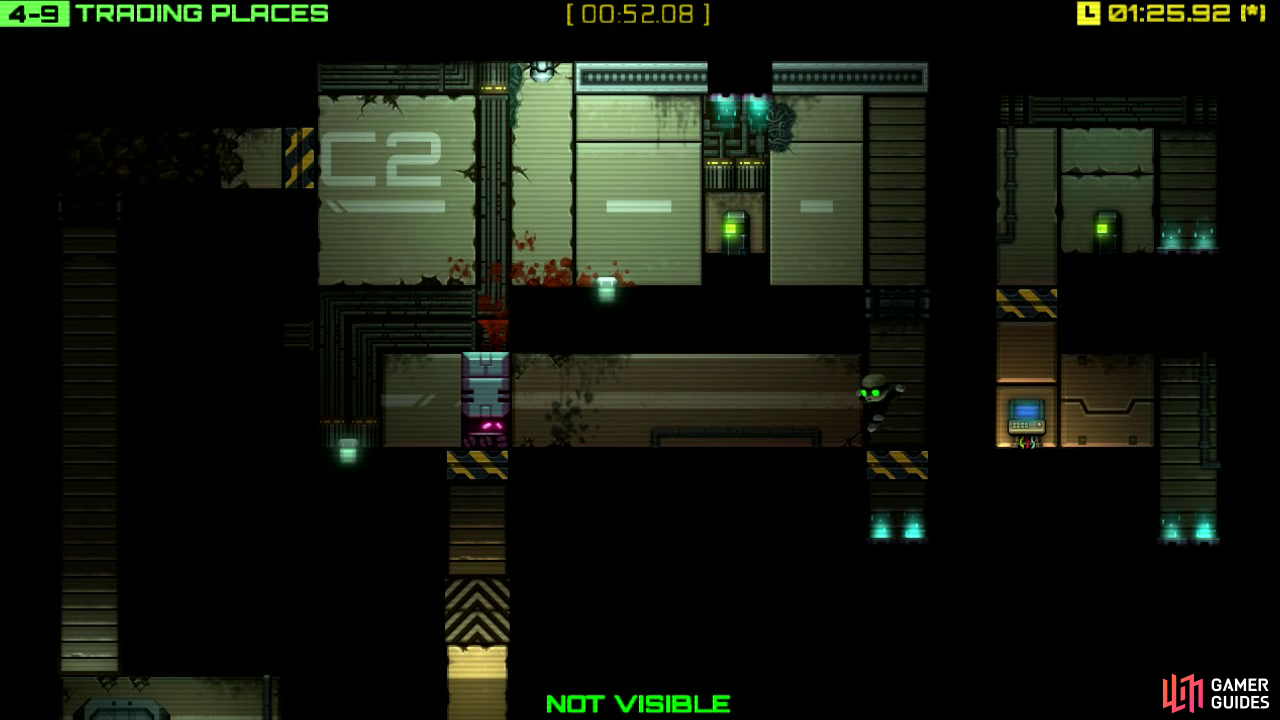 Get on top of the block and then jump up and left through the teleporter above you, hack the panel, drop down and now push the block onto the floor switch on the far left. If you still need the hidden [Helix] ; then now's the time to grab it.
3275
Step 7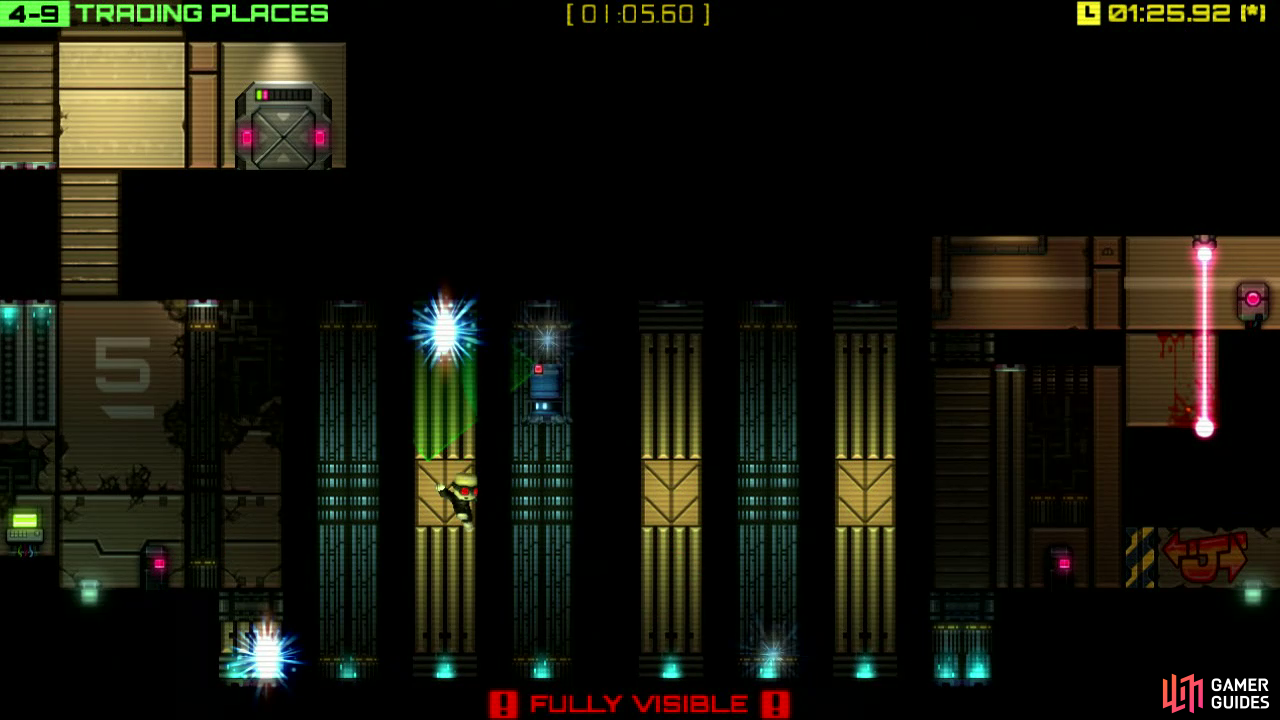 Hop up and over to the tunnel leading down to the lower part of the level. Once you reach the ground level, hit the switch to create a floor for the walking robot on the right to stand on. Once it's on it, hit the switch again and then immediately fall into the teleporter down to the right.
Step 8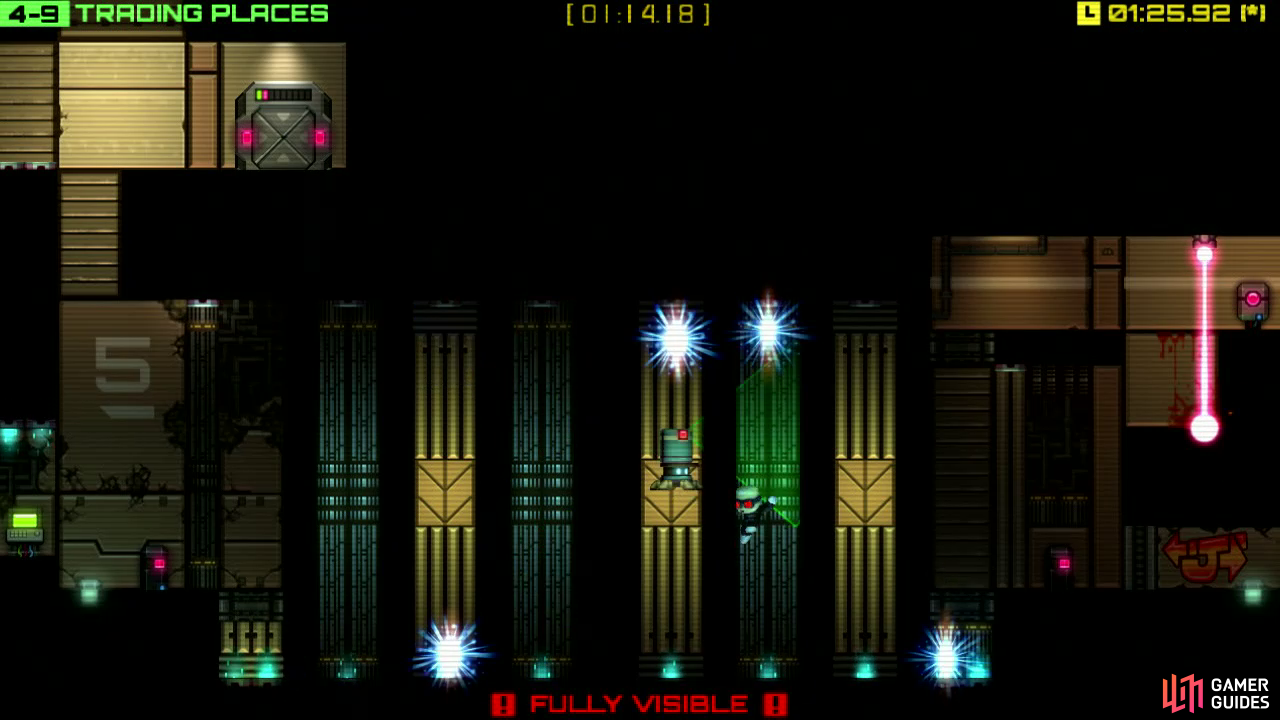 You'll fall past the robot to the other side of the room, so hit the switch here and then jump up to the red switch by the laser. Hit it, drop down, stand on the floor switch down here and flick the switch once the robot is over the trap door.
Step 9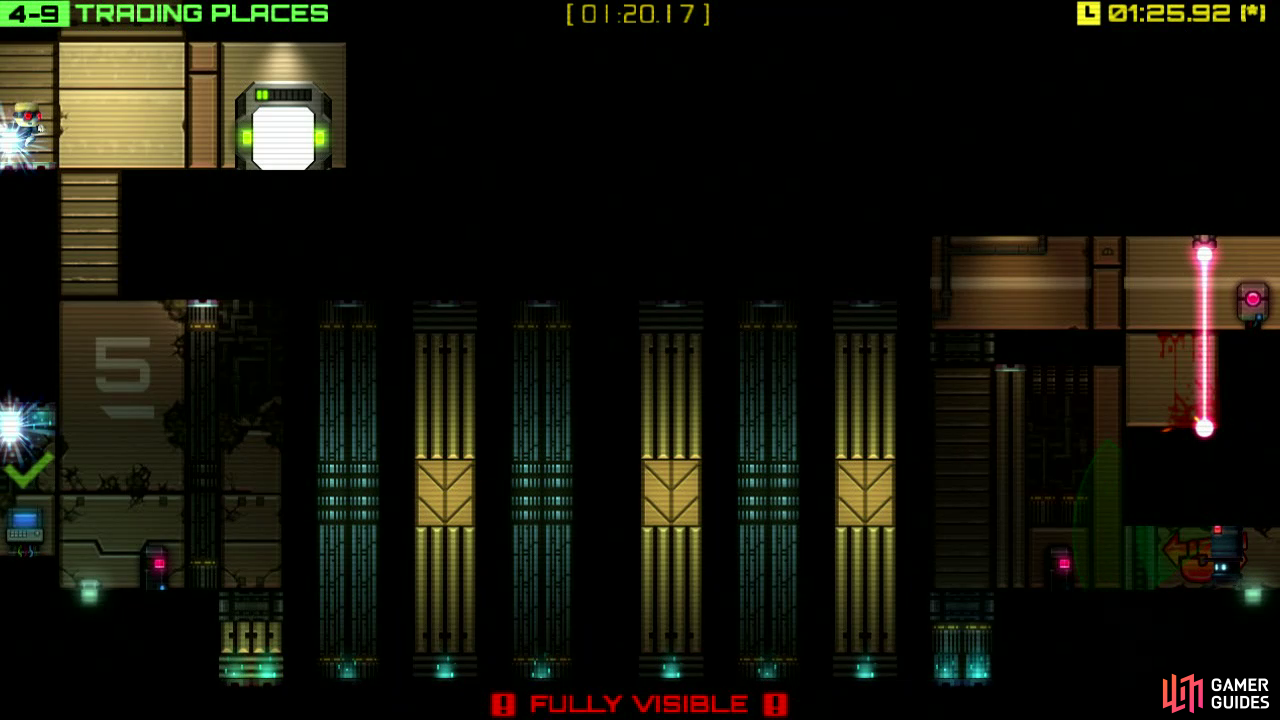 Teleport back to the left side of the room, hack the final panel and finally jump up through the moving teleporter above you before hopping over to the exit.
Video Guide (With Audio Commentary)
1180