S-Rank Targets
| **Time** | **Deaths** | **Spotted** |
| --- | --- | --- |
| 1 minute 55 seconds | 0 | 5 |
Step 1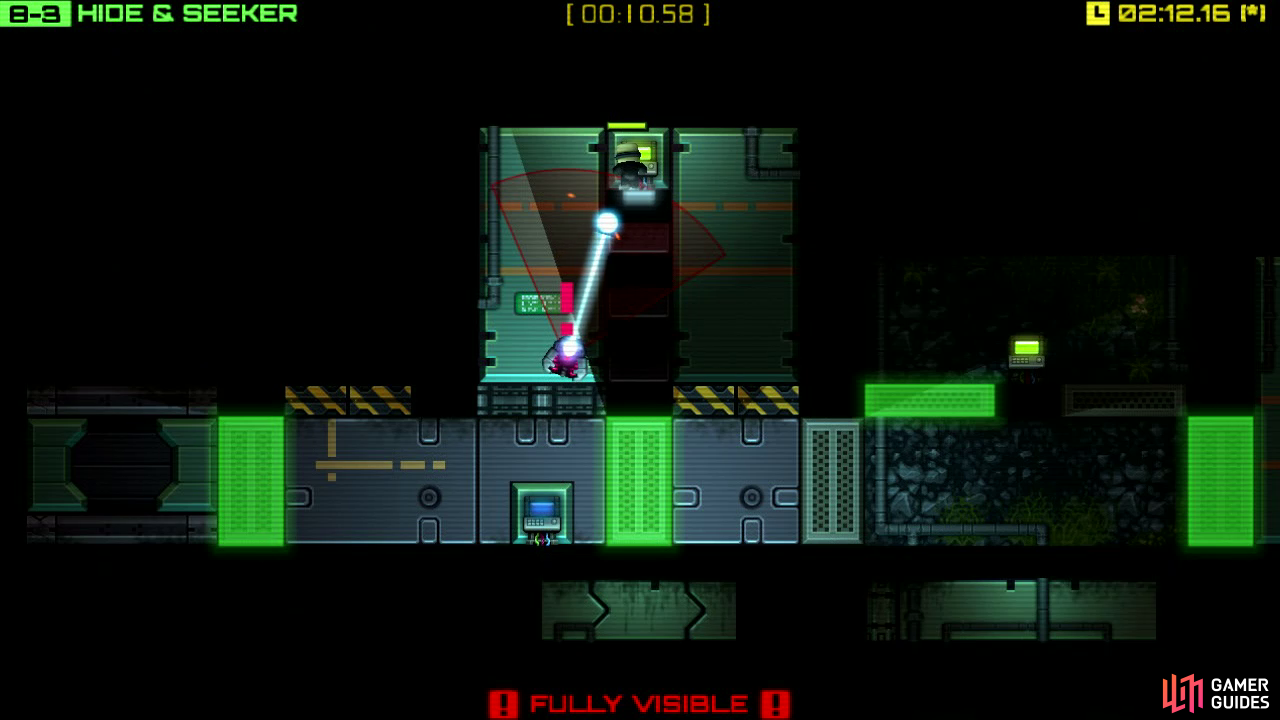 Drop down, dash to the panel, hack it then ledge leap up to the terminal above. When you land here it's very important to be standing more on the left of the terminal. This will trick the Seeker into trying to fire at you (but it'll miss) and this will buy you enough time to hack the next terminal without being spotted and killed.
Step 2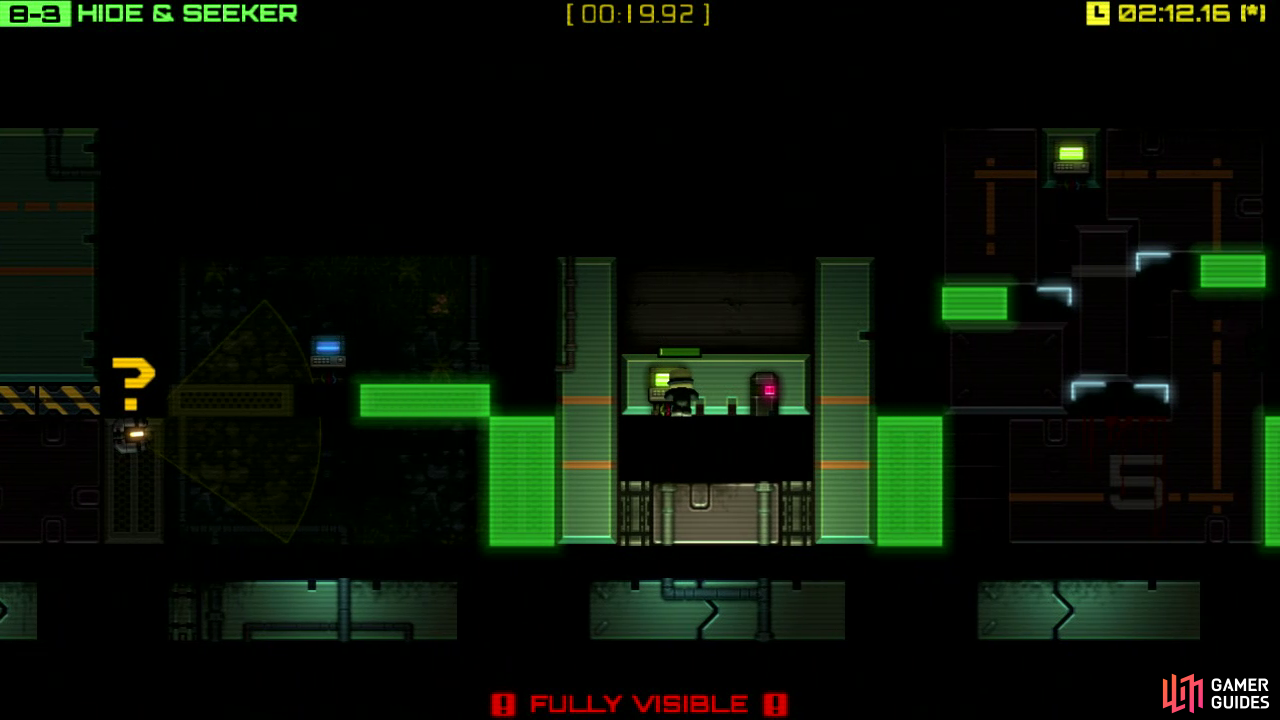 As its firing away, drop down, rush right, hop up to the terminal and then hop over to the [Helix] here if you still need it.
3309
Drop down, run right, hop up to the next terminal, work your magic on it, run into the next room and scale the ledges to the panel at the top. Once the lights are off, drop down and head right into the next room.
Step 3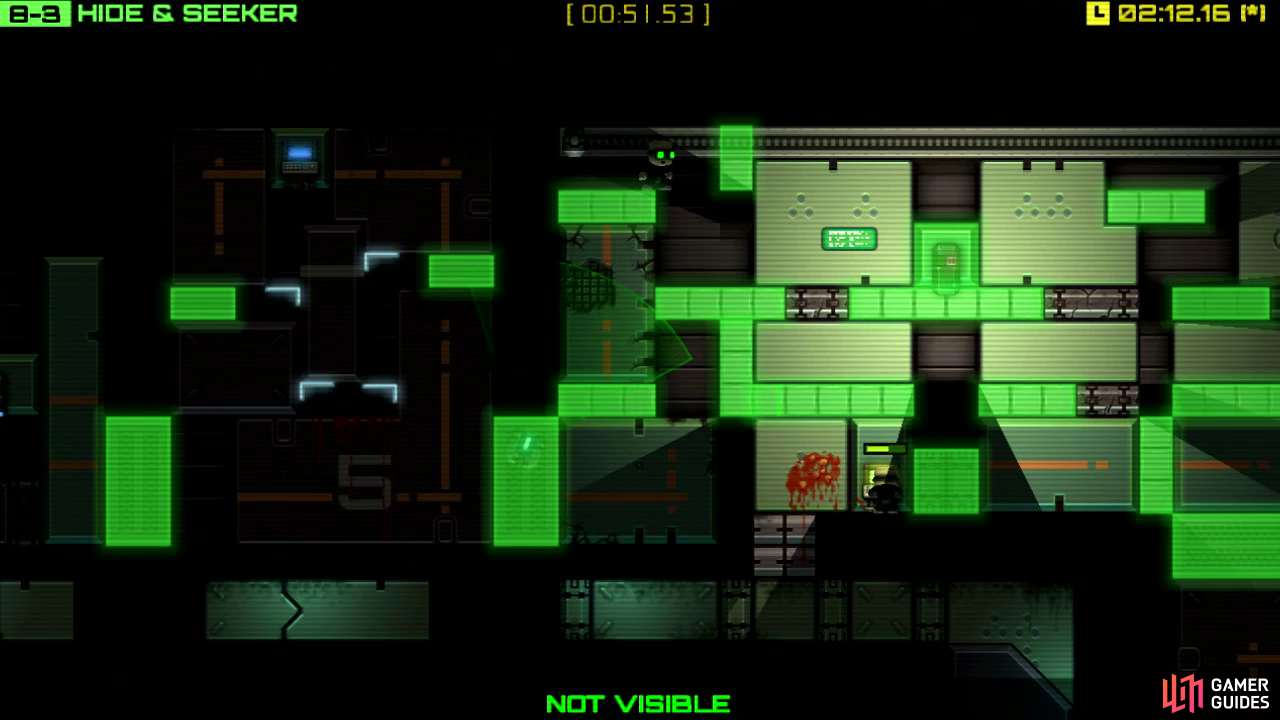 Leap up to the second green platform and stand here until the Seeker reaches the hard light at the entrance to the room. This is the trigger for the clone below you to run to the terminal and begin hacking it; so jump up to the top platform and hide in the shadows until the clone is done with the terminal. Drop down, hit the switch and ride the lift down to the long corridor below.
Step 4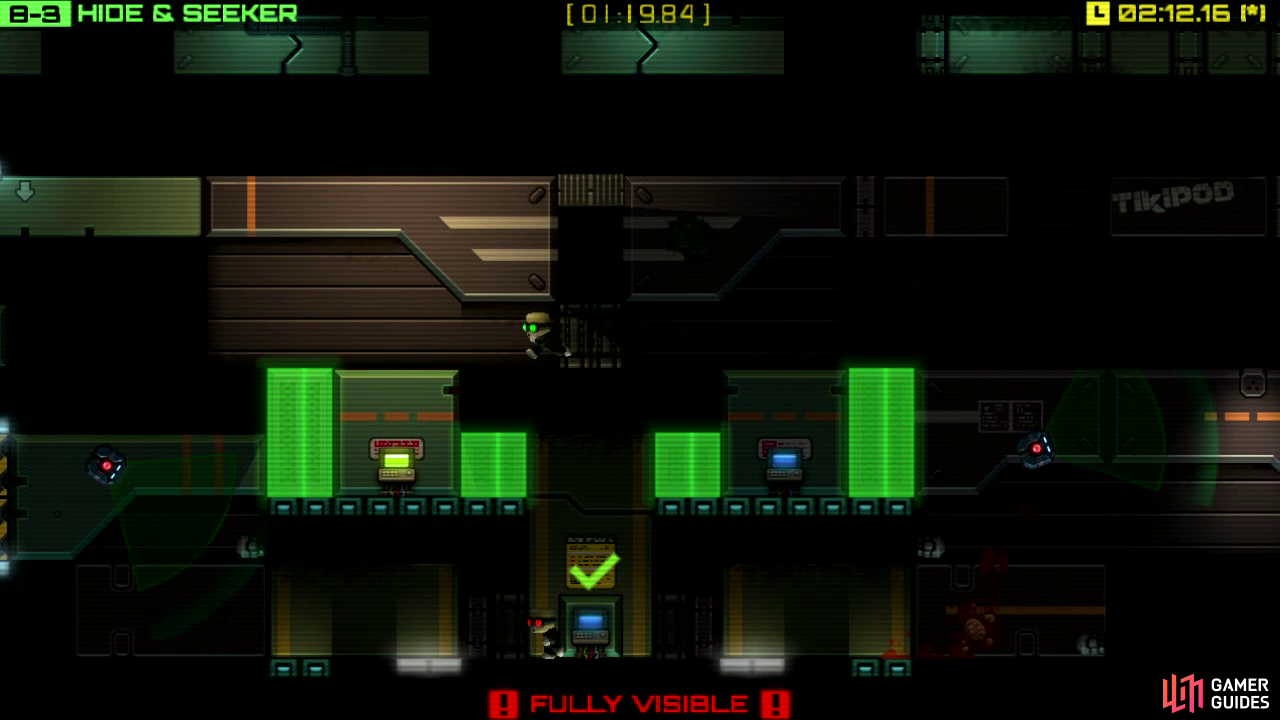 You need to distract the Patroller by jumping up and down on the sound tiles then running by the closed door (in the shadows). Crouch walk towards the terminal when the door opens and if the Patroller starts to go upwards (to find the clone above) do not make a sound! Wait for it to go back to its starting position before you hack the terminal.
Step 5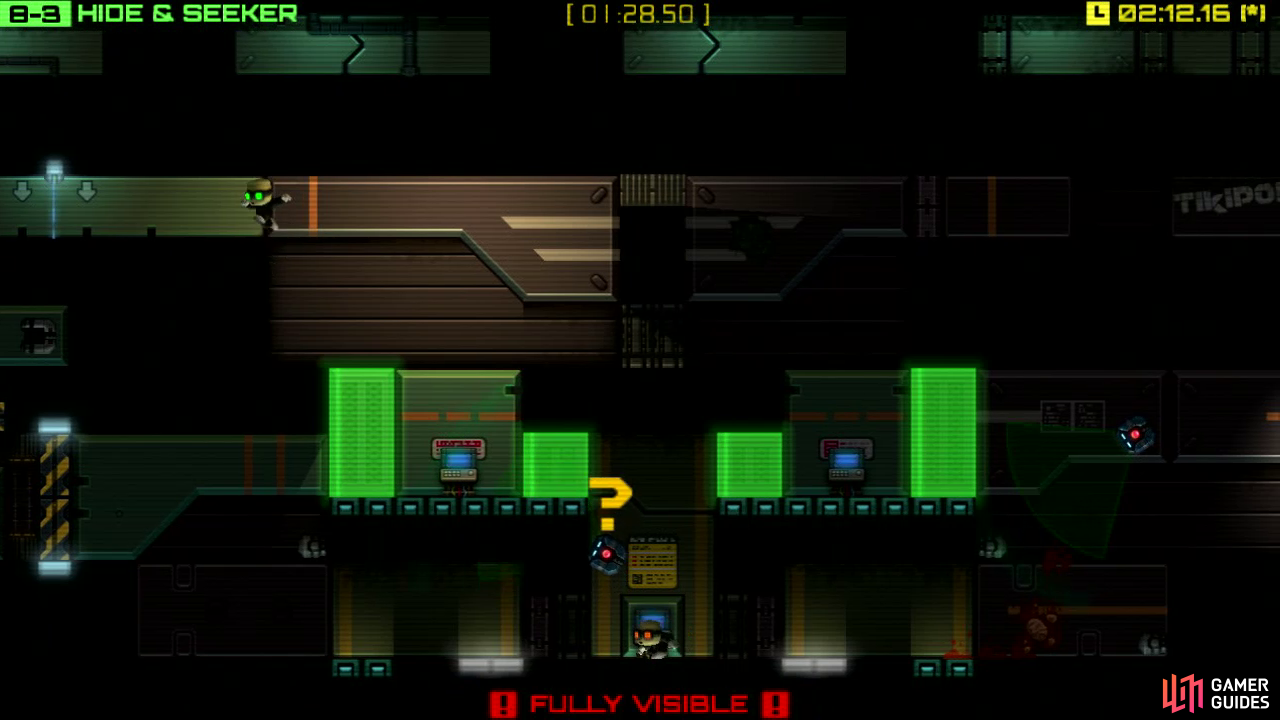 Run over to the next pair of sound tiles and jump up and down to distract the Patroller from going after the clone above you. Stay in the dark until it turns to face away from you and be careful if it starts to go right as you'll need to crouch-walk away from it. Now run over to the closed double doors for the final stretch.
Step 6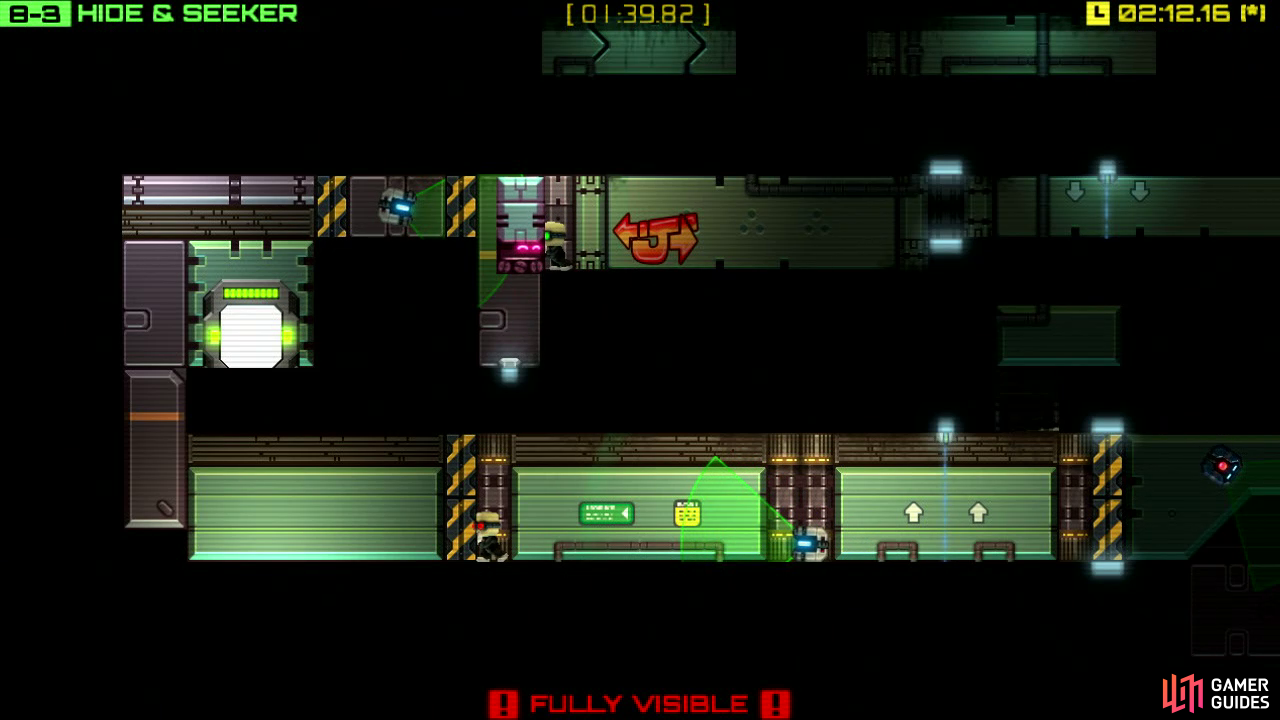 Stand in the sensor beam to open the door for the clone above, now simply race left and wait until the clone is killed before leaping up to the exit.
Video Guide (With Audio Commentary)
1214