S-Rank Targets
| **Time** | **Deaths** | **Spotted** |
| --- | --- | --- |
| 45 seconds | 0 | 0 |
Step 1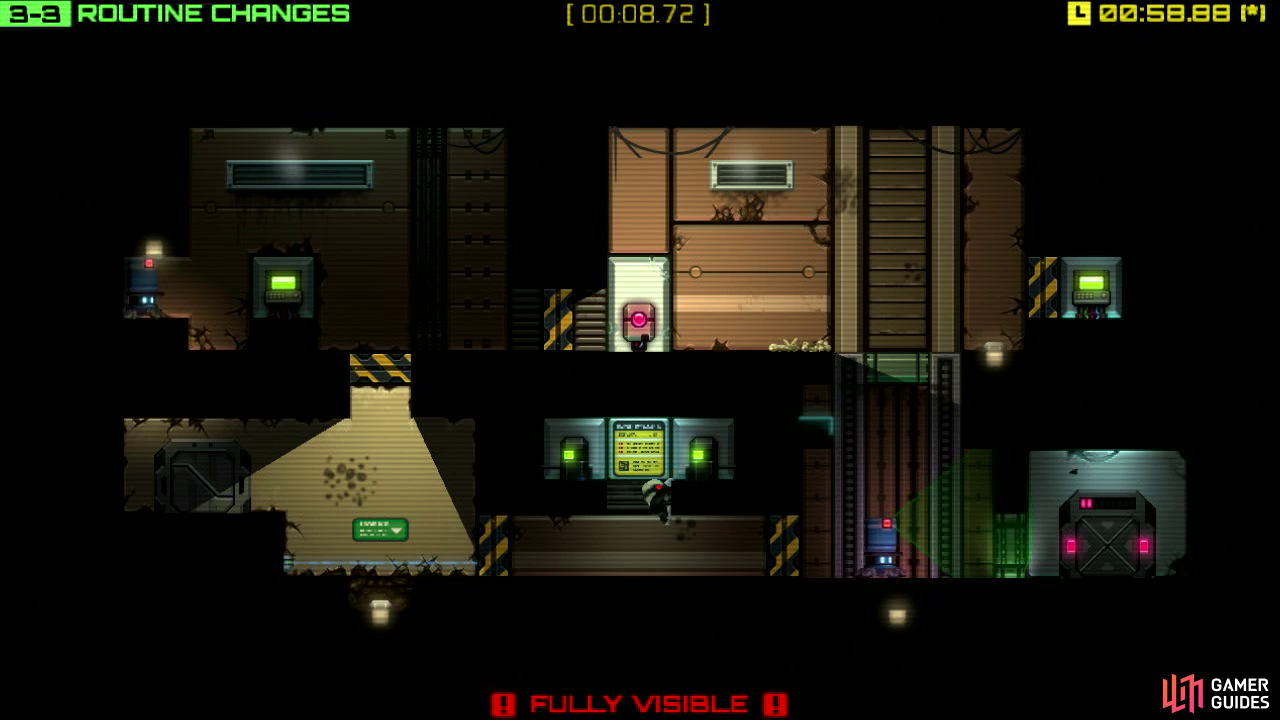 Immediately make a beeline for the right closed door and stand in the sensor to open it. Now jump up to the right-hand switch above and flick it to bring down the lift on the right. Straight afterwards jump across the gap to the switch on the left and hit it so the robot here is stuck in one spot (pushing in a roof switch).
Step 2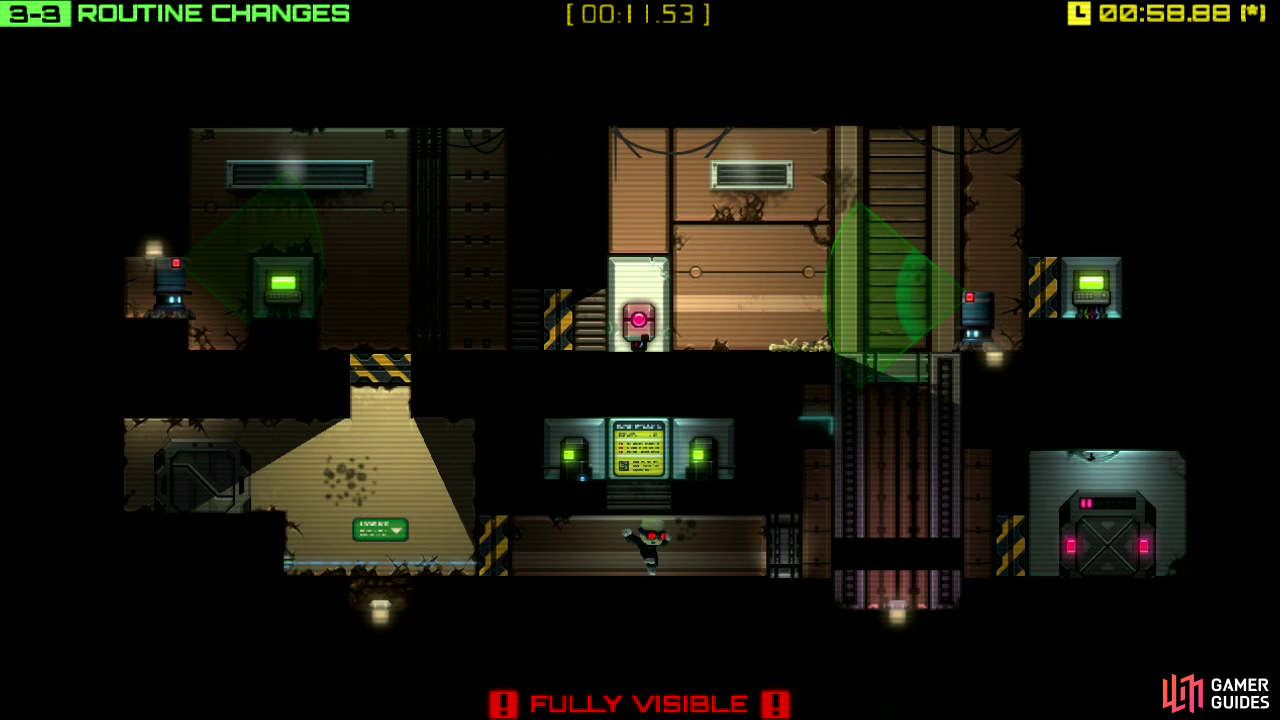 Jump back to the right switch and wait for the robot to turn around and start walking back to the right. Now's the time to re-flick the switch, sending the loft back up. Once the robot is standing on the floor switch on the right, hit the switch one more time to re-lower the lift.
Step 3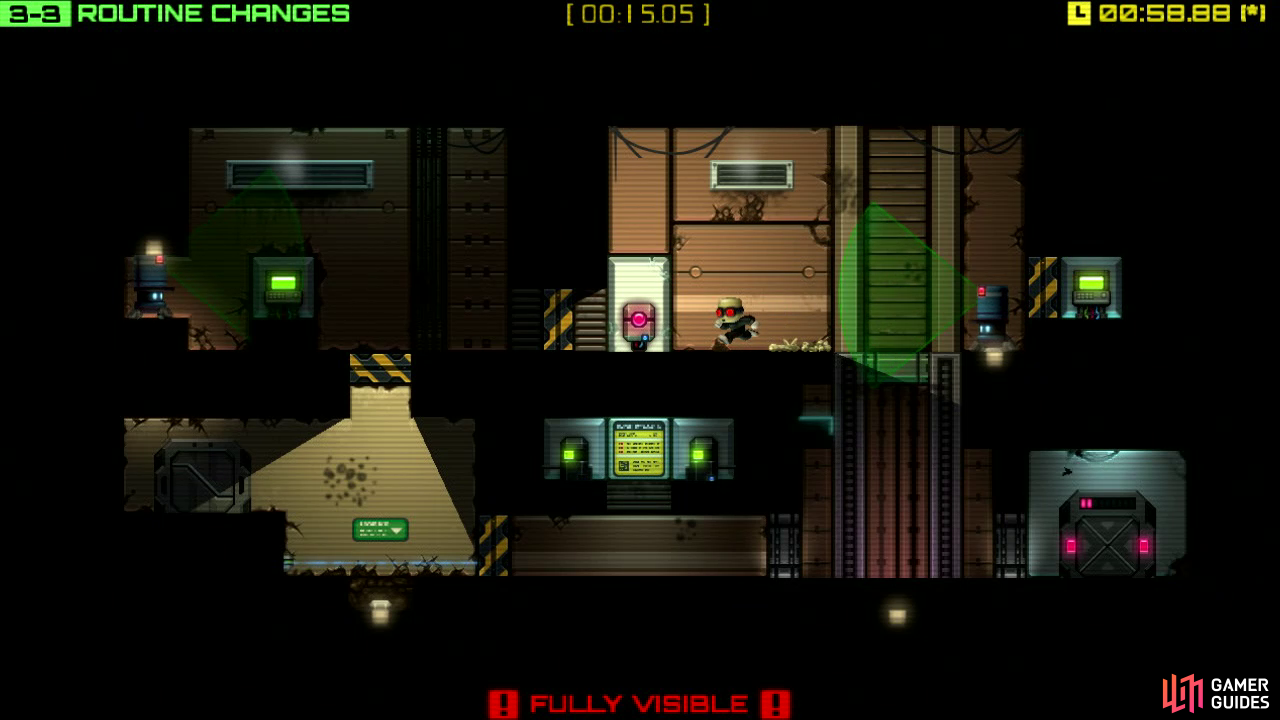 Run out to the lift and hang off of the ledge above you, only jumping up when the robot turns around to look the other way. Run past the switch, hitting it as you do, and then hack the terminal on the left in the safety of darkness.
Step 4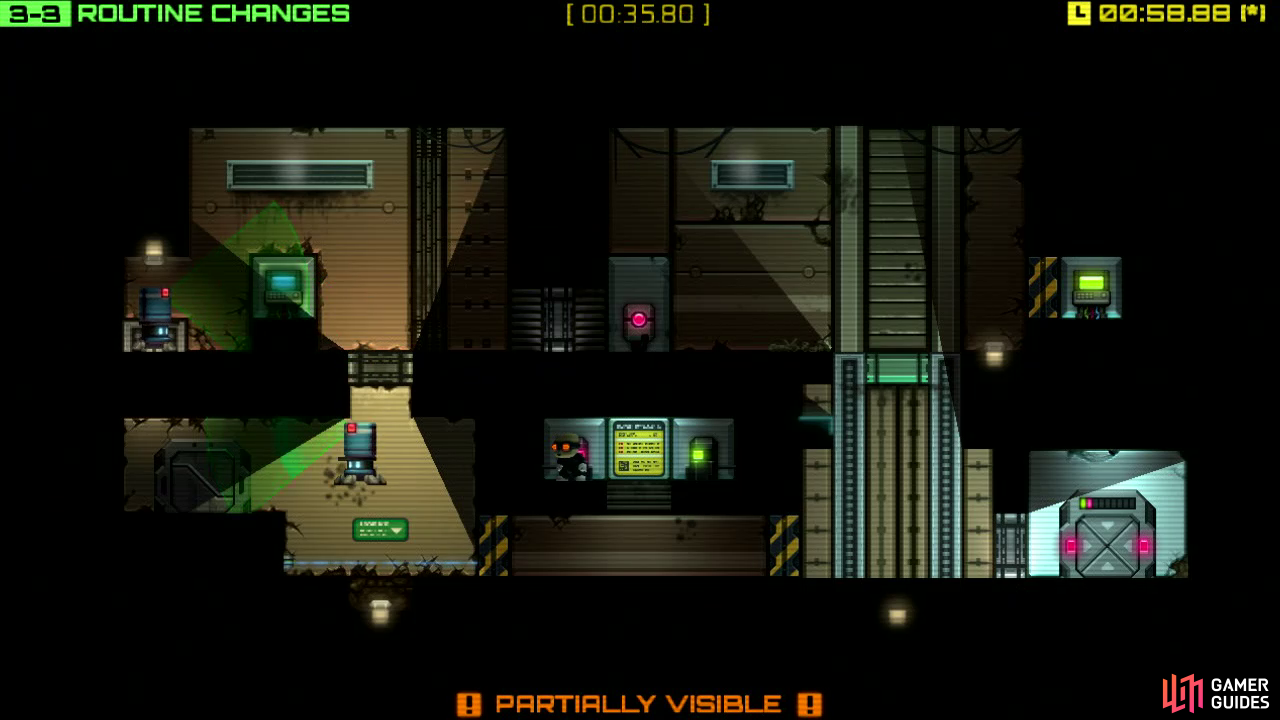 Drop back down to the two switches (being careful of the right robot's vision cone) and then as the robot is moving right , flick the switch so when it starts moving left the lift will have reached the top. Once the robot has crossed the lift, drop it and then jump across to the left switch.
Step 5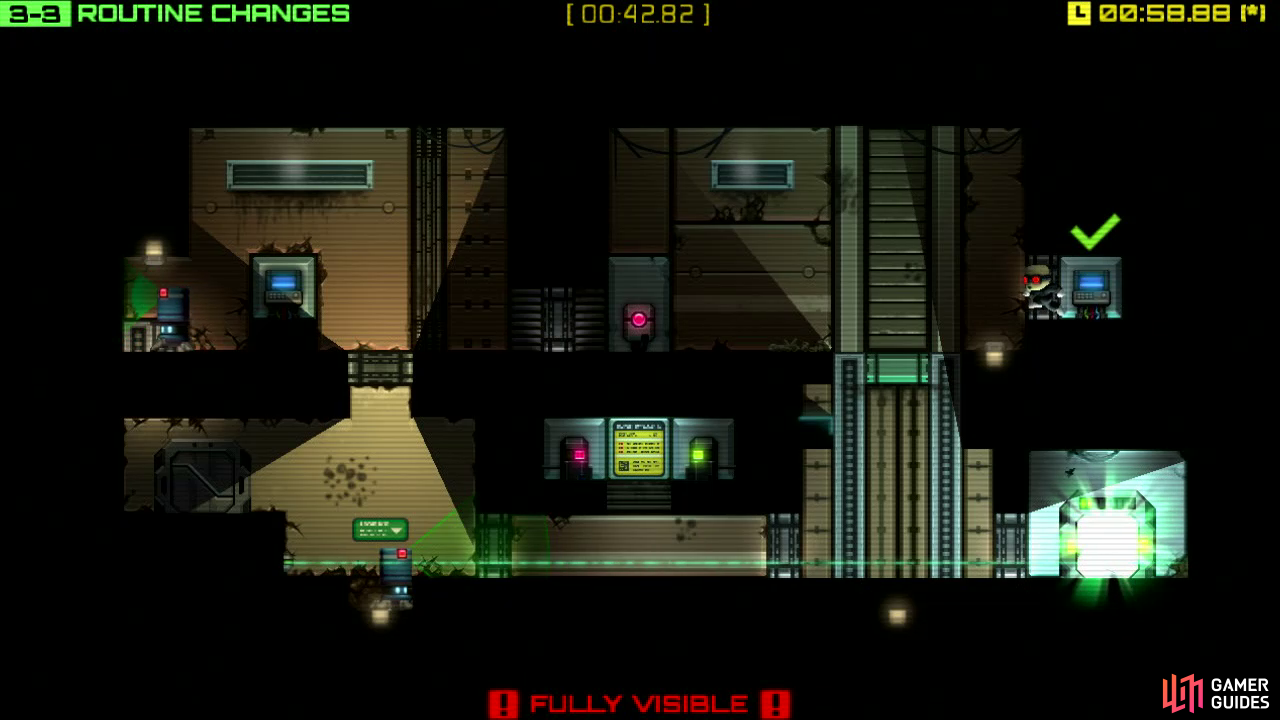 Once the robot is passing over the yellow and black floor panel, hit the left switch and the robot will fall onto the floor switch, opening access to the final terminal on the top-right. Jump up here, hack it then make your way to the exit. If you need the [Helix] here, now's the time to get it; see below for the how-to.
3204
Video Guide (With Audio Commentary)
1164