S-Rank Targets
| **Time** | **Deaths** | **Spotted** |
| --- | --- | --- |
| 1 minute 35 seconds | 0 | 0 |
Speedrunner's Note: Don't forget that once a robot has set foot off of a platform that can move it'll be safe to remove said platform; instead of waiting for it to have fully crossed.
Step 1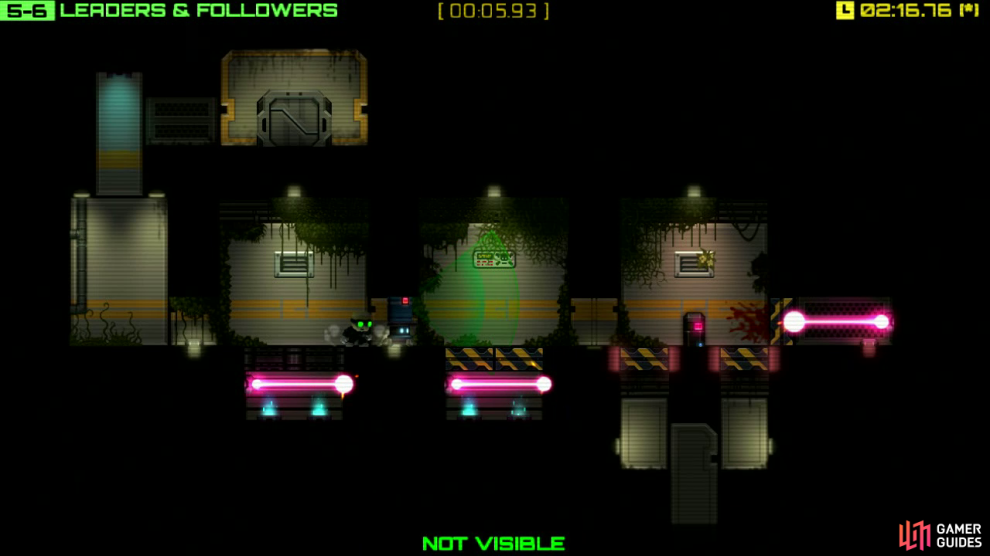 Quickly drop down to the lower floor and stand on the floor switch before the robot has a chance to turn around and spot you. Once it's almost finished crossing the first pit, jump off the switch and land fairly close to the robot's back (just don't land right on top of it ).
Step 2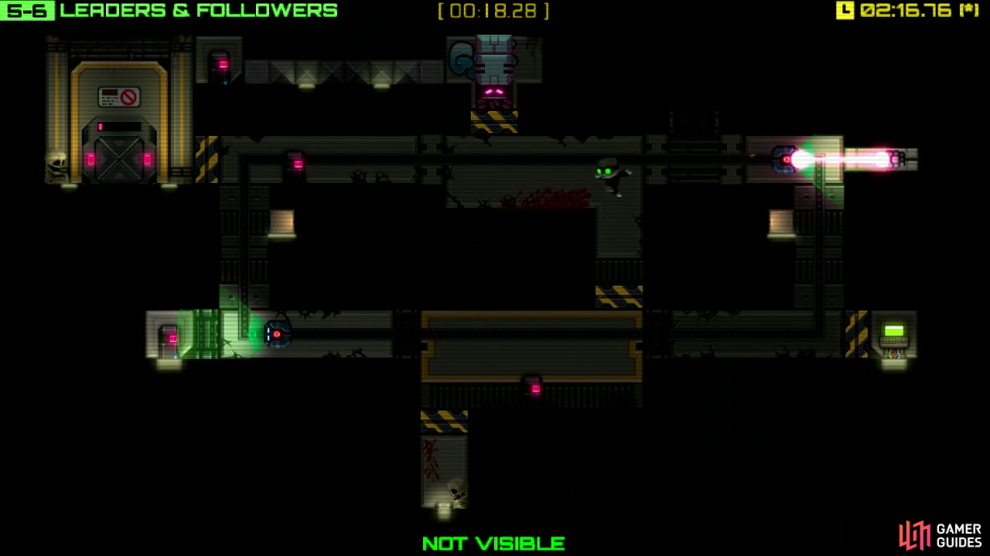 Repeat this for the next pit, follow the robot until it passes the switch, hit it and stand over the left-hand trapdoor, before falling down into the tunnel below. Stay here until the first Patroller has just passed by you; before dropping down to your left and then quickly down into the pit below (to avoid the impending laser beam).
Step 3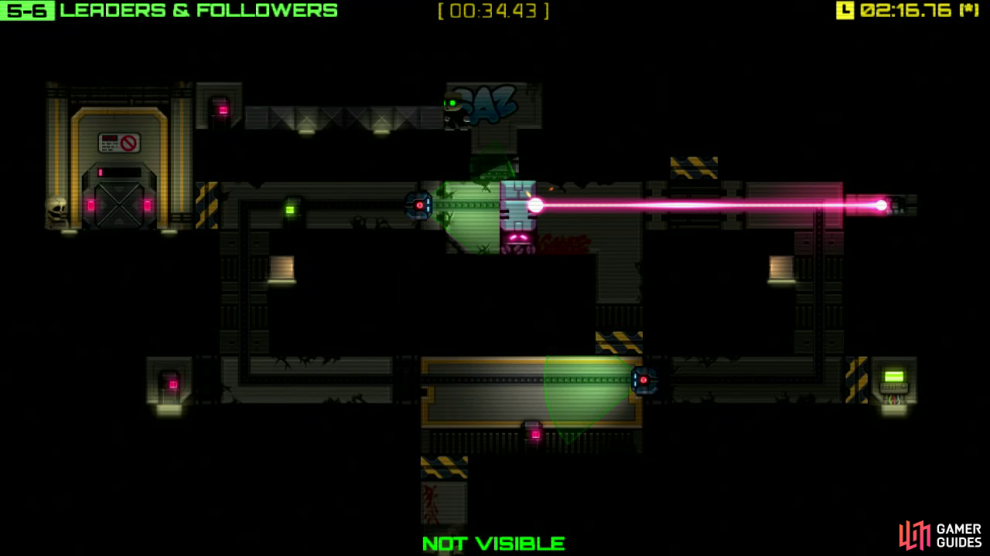 Duck in the pit (as the incoming Patroller will spot you if you're standing up) and then very quickly climb up to the left and hit the switch to drop a friendly block down, blocking the laser on the right. Push it forwards slightly (allowing you access to the tunnel above), flick the switch and wait here until the Patroller comes up and hangs a right.
Step 4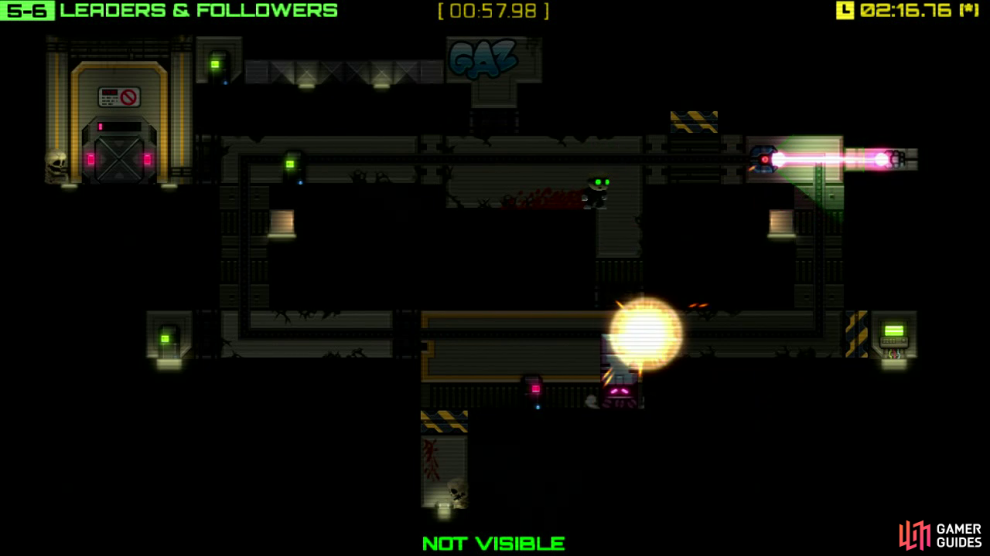 Drop down to the lower switch on the left and you can now make a beeline for the hidden [Helix] if you still need it (see box-out below if you do). Otherwise; quickly climb back up to the tunnel (before the Patroller sees you), then once it moves out of sight, dash right and push the block down the pit. If you're quick enough you'll also kill the Patroller as it passes by below. HAH! Take THAT evil-wrong-doer!
$$$item 3282
Step 5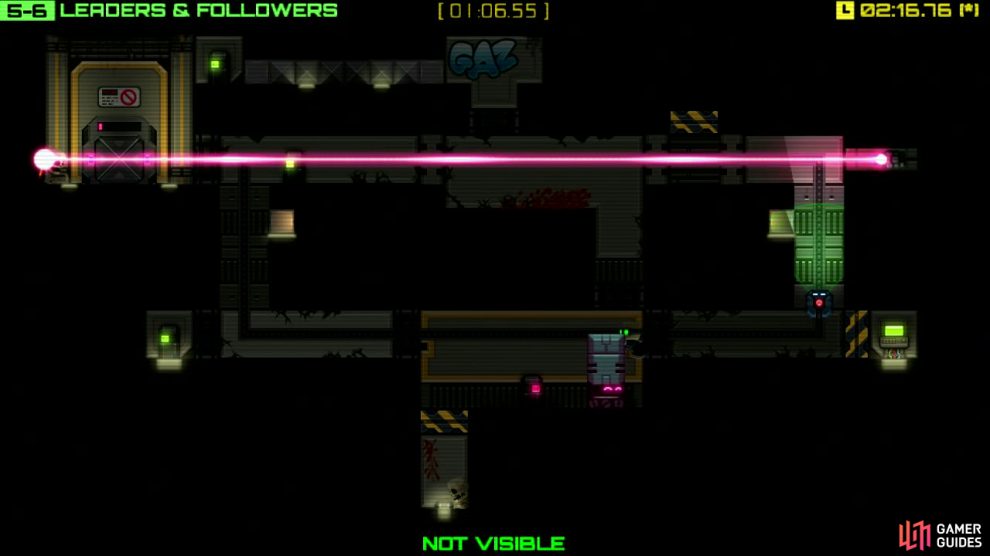 With the block below you, hang off of the left side of the top of the pit to prevent the remaining Patroller from spotting you in its vision cone. Once it moves away again, drop down, crouch over to the right of the block and start pushing it left. Flick the switch as you're passing it and drop the friendly robot down the pit and onto the floor switch.
Step 6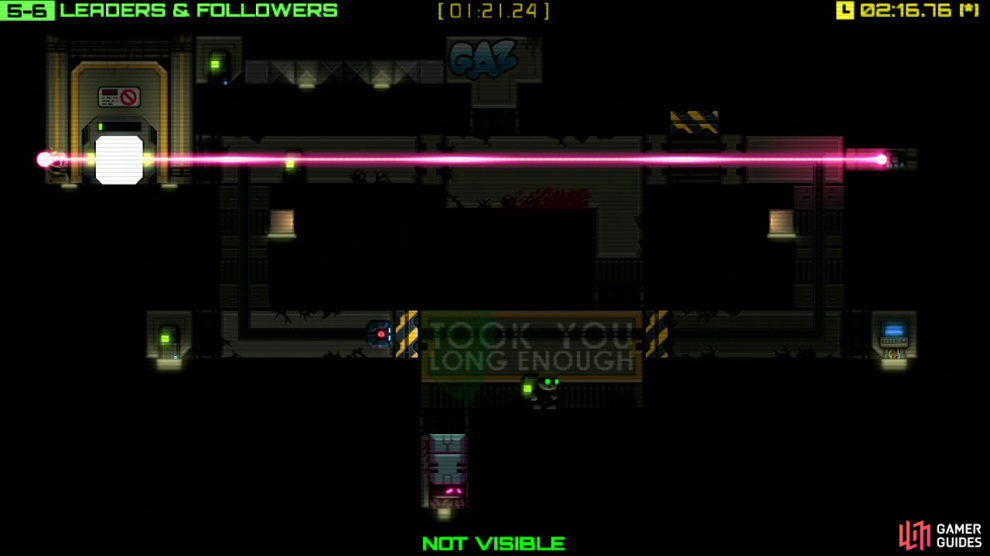 You need to be quick as you'll want to reach the switch in the middle before the Patroller reaches the doorway on your left (that way you can create a barrier, forcing it to turn back on itself and saving you a ton of time in the process). All that remains is a quick series of jumps to the exit. Job done!
Video Guide (With Audio Commentary)