S-Rank Targets
| **Time** | **Deaths** | **Spotted** |
| --- | --- | --- |
| 45 seconds | 0 | 4 |
Note 1: We're going to use a speedrunning trick on this level as it's not difficult to implement and it saves a ton of time in the process!
Note 2: Grabbing the hidden [Helix] on this level can be a bit frustrating as it's located directly below the exit right under the boss. Check our tips below to make it as painless as possible (sadly however; we can't make it a guaranteed pain-free experience).
3284
Step 1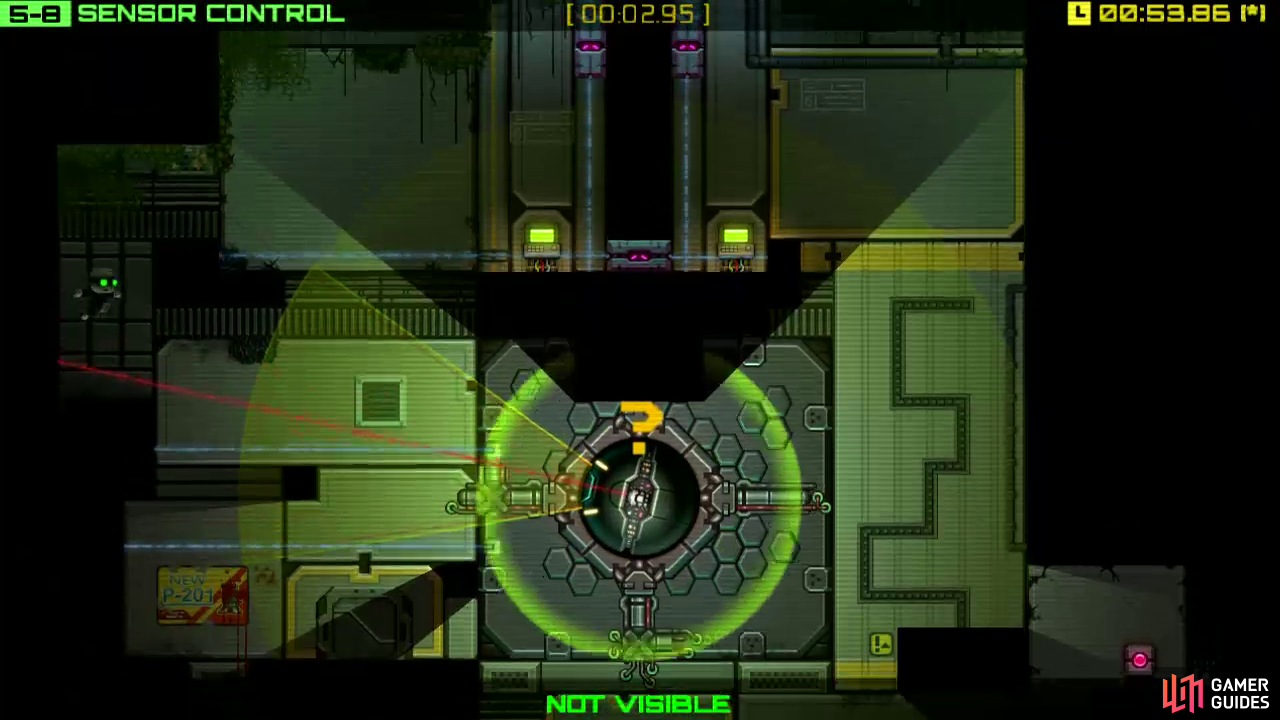 Jump up the blocks to the top-left corner of the room. You can keep the boss' gaze on you to keep the spot to one of your allowed four. The next bit can be really, really difficult so we'll go into as much detail as we can to reduce the amount of retries you might need to do it.
Step 2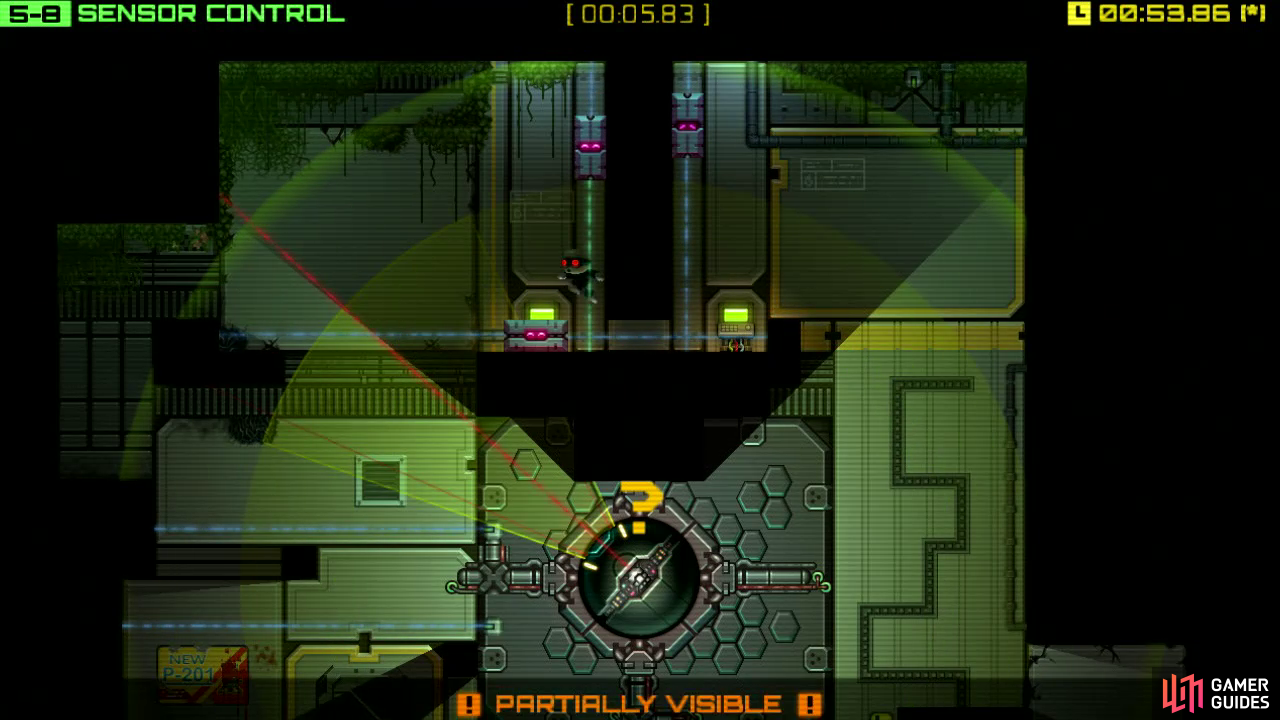 Step down to the sensor line to bring the slider across to you. As it's coming at you, jump across to the panel and then very, very quickly run into the sensor for the vertical slider and jump back to your left (allowing the vertical slider to block off the horizontal one).
Step 3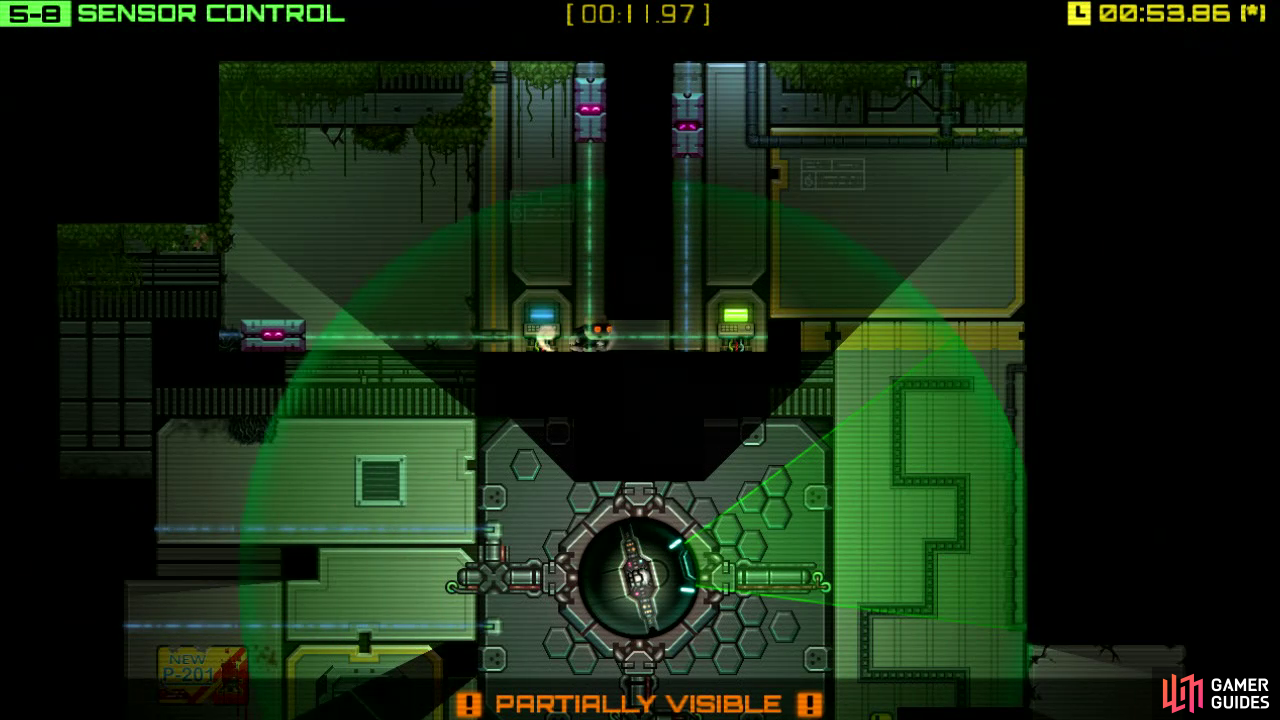 Hack the panel and now for the trickiest part of this room; stand on top of the vertical slider and touch its sensor to send it flying back up. Immediately after touching it, drop down to the ground sensor (bringing the slider flying back at you from the right), and then re-jump back up to dodge it and in the same jumping motion you'll want to land near (but not on top ) ** of where the two sensor beams cross.
Immediately move from landing into a brief run + crouch walk into the tunnel. If you're a fraction of a second too slow you'll be squashed into a pulp.
Step 4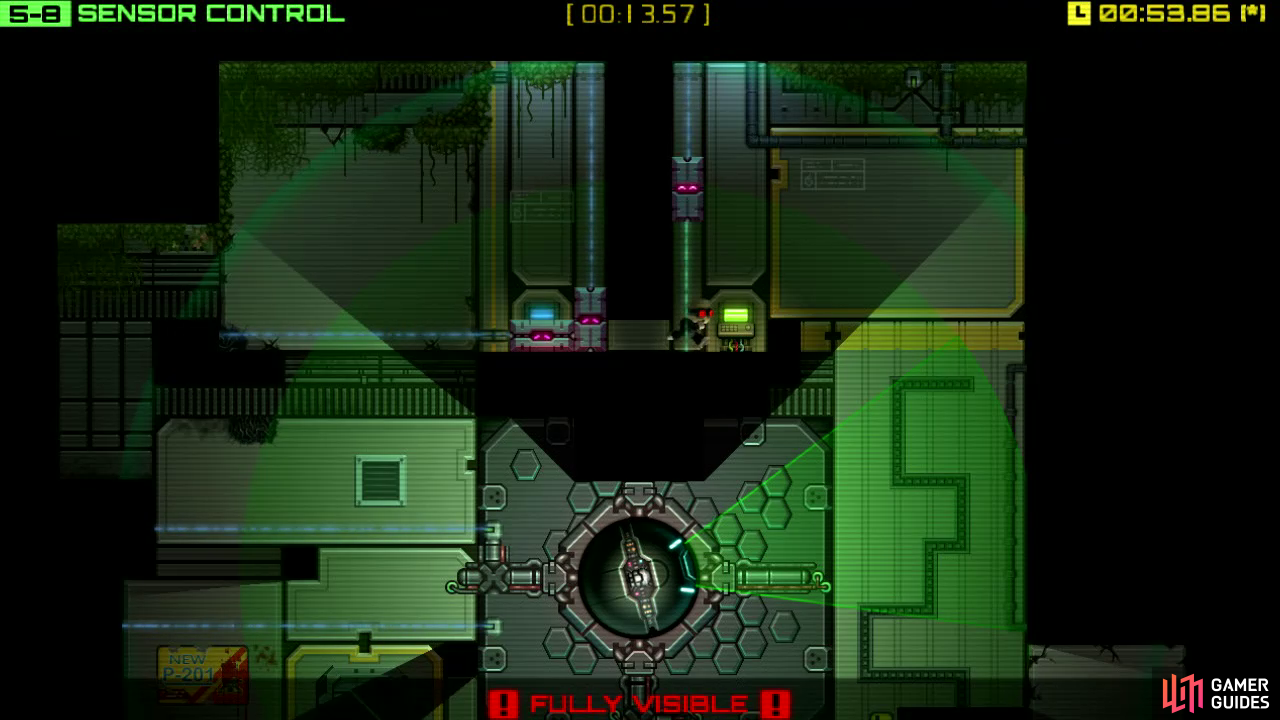 Let go of the crouch button as you're crouching through the tunnel as the upcoming vertical slider will crush you if you're still crouching as you come out of the tunnel (releasing the button in advance will get you into a run faster). Hack the panel and then stand on the far edge of the platform overlooking the boss below.
Step 5
You need to wait for the boss to be looking somewhere between West and North-West before you drop down and guide yourself left towards the now open exit. This bypasses the entire right-side of the room and allows you to finish with a sub 25 second time with a lot less hassle!
Video Guide (With Audio Commentary)
1189