S-Rank Targets
| **Time** | **Deaths** | **Spotted** |
| --- | --- | --- |
| 55 seconds | 0 | 1 |
Step 1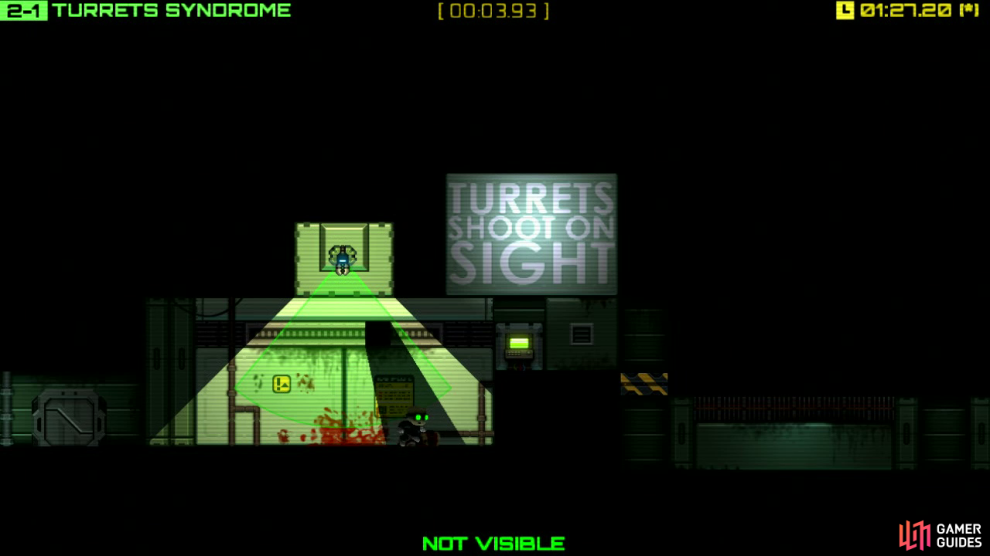 Follow the moving shadow so you're able to run past the turret above in complete safety. Now jump up to the platform and hack the terminal to access the next part of the test chamber.
Step 2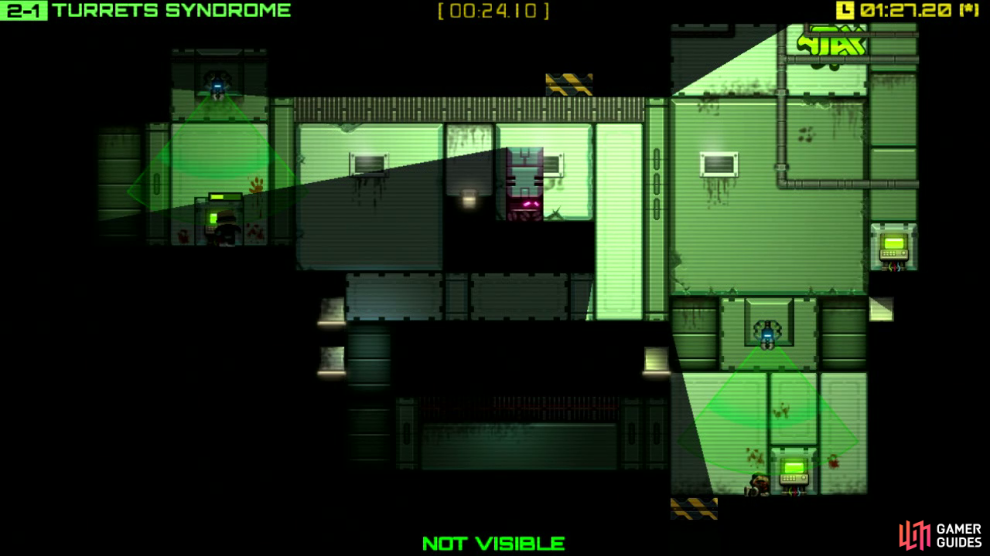 Once the room has expanded open, climb up to the top platform in the middle of the room and stand on the floor switch to drop down a robot to your right. Jump over the robot and push it left so it casts a shadow over the terminal on the far left (where the next turret is located). Be very careful when jumping to the terminal as it's surprisingly easy to get spotted by jumping too high on accident.
Step 3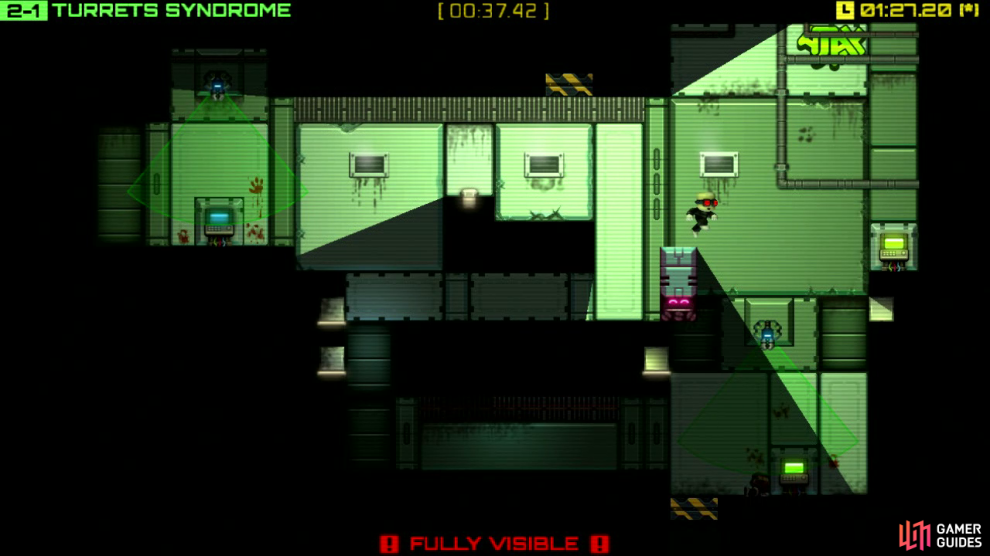 Jump back to the robot and push it so it falls down to the platform below. Now drop down to this middle platform via the left side and push the robot so it's hanging half-off the right corner (see screenshot above).
This will cause a shadow to cast over the terminal below you. But before heading to that one, jump off of the top of the robot to the terminal on the far right of the screen (keep the jump button held down for a longer distance).
Step 4
Jump down into the shadow-covered section below (to the left of the terminal) and then start hacking it. If you want to grab the hidden [Helix] then you'll need to be quick when you finish hacking the terminal (it'll also ruin your chances at getting an S-Rank), so see below for the steps on picking it up.
3192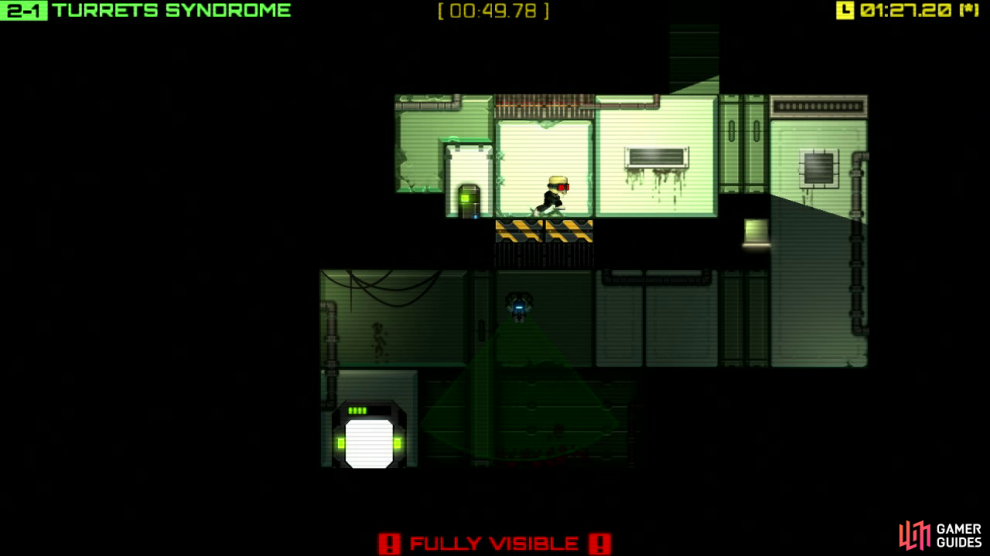 Otherwise, drop down the tunnel on your left and jump across the gap to the switch. Flick it and it'll create a platform over the turret below you allowing you to run past it with ease to the exit.
Video Guide (With Audio Commentary)
1152