S-Rank Targets
| **Time** | **Deaths** | **Spotted** |
| --- | --- | --- |
| 55 seconds | 0 | 2 |
Note: If you still need the [Helix] for this level then you'll find it hidden away in the first room of this test chamber.
3293
Step 1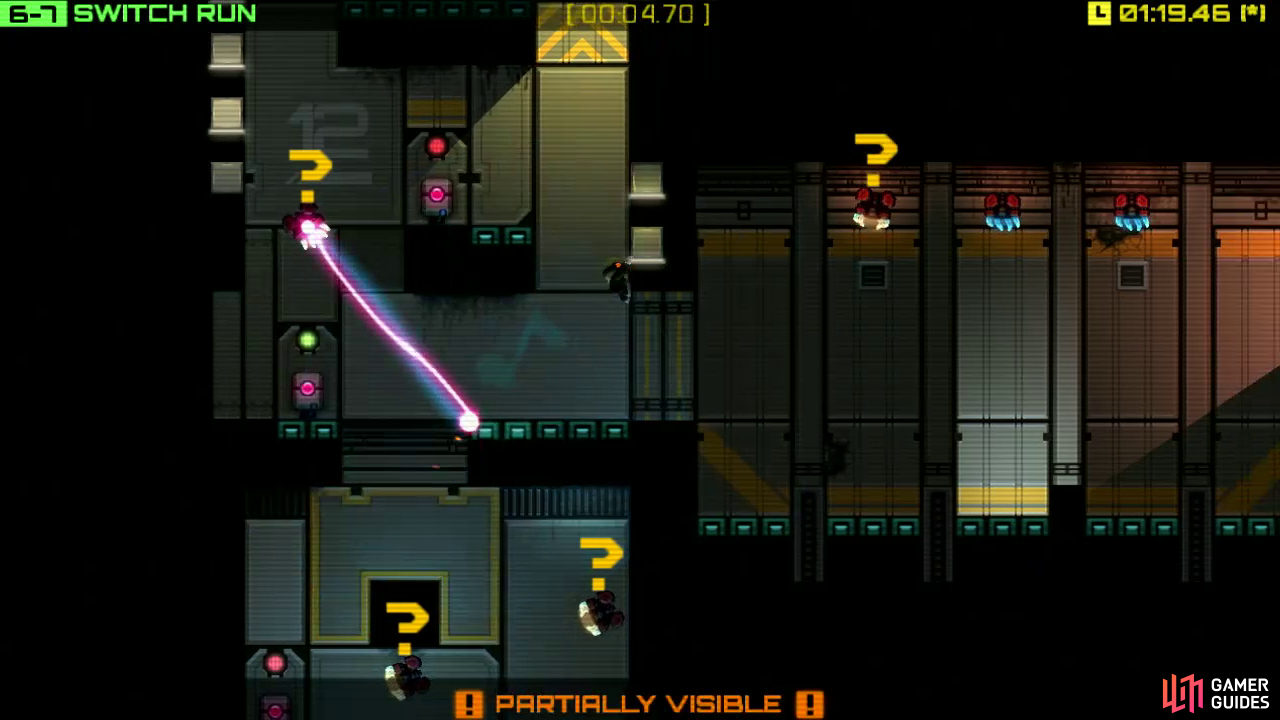 Run off the entrance platform to the switch below, hit it, and jump off of the raised platform. As you dash past the Red Button, hit it and leap across the gap before jumping upwards via the ledges. Quickly leap across to the next Red Button and then hop over to the left-hand ledges.
Step 2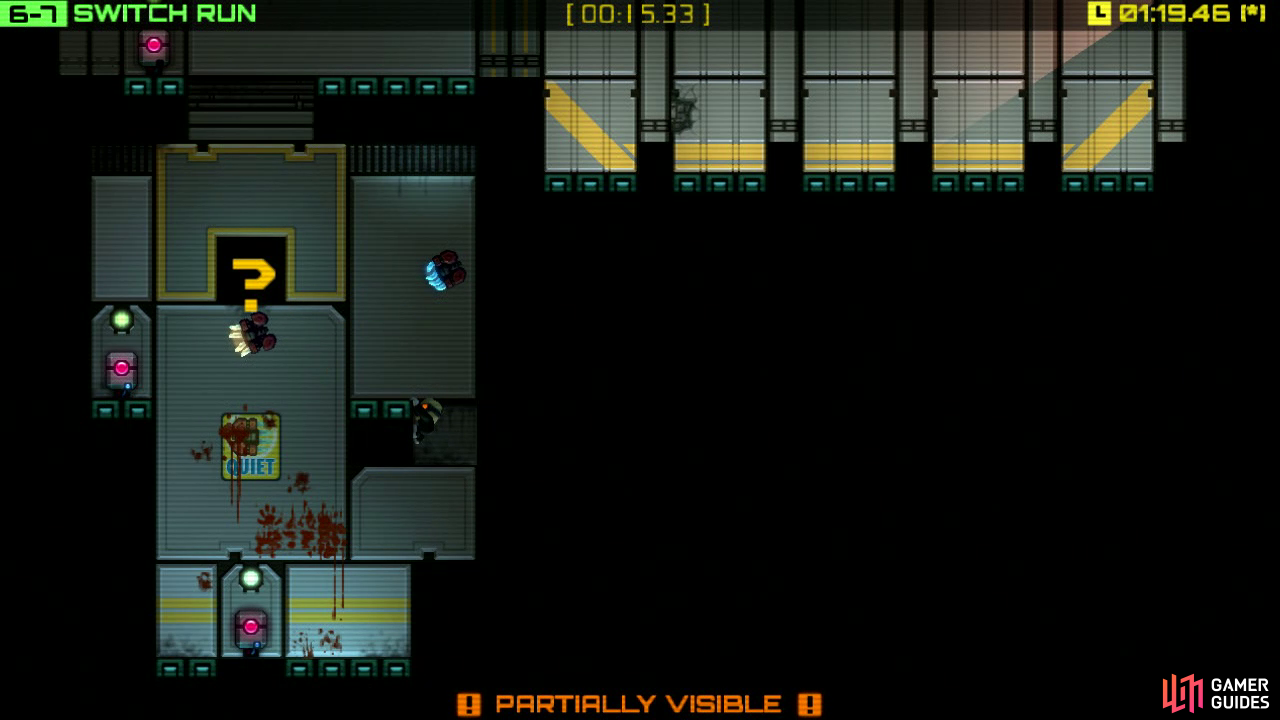 Wait for the top Drone to stop firing before pressing that Red Button, now immediately drop down the left-side, move right, and drop down into this small area with two Red Drones. Fall left to the button here, press it then drop down to the ground floor and press the button down here too.
Step 3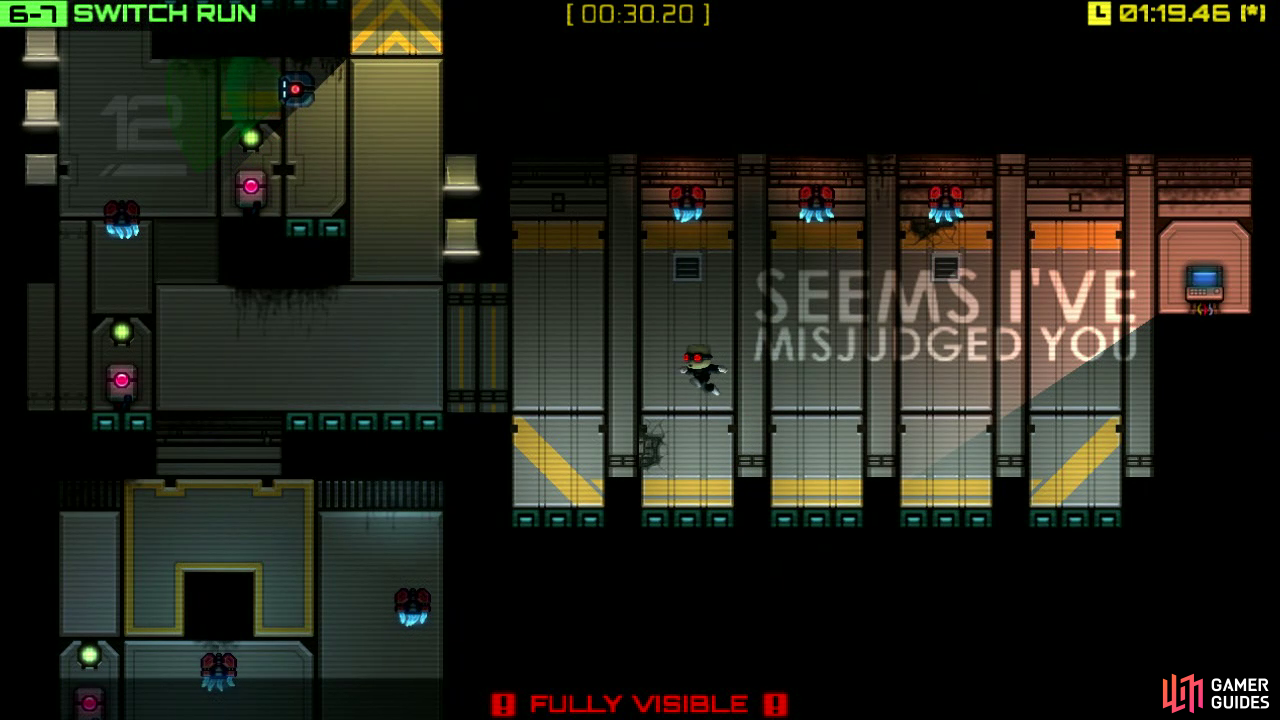 Leap up to the right-hand platform and hang here until the lethal light show has stopped. Quickly leap up from the sound tiles to the square platform then jump up to the right and make a dash for the room on the far-right.
Step 4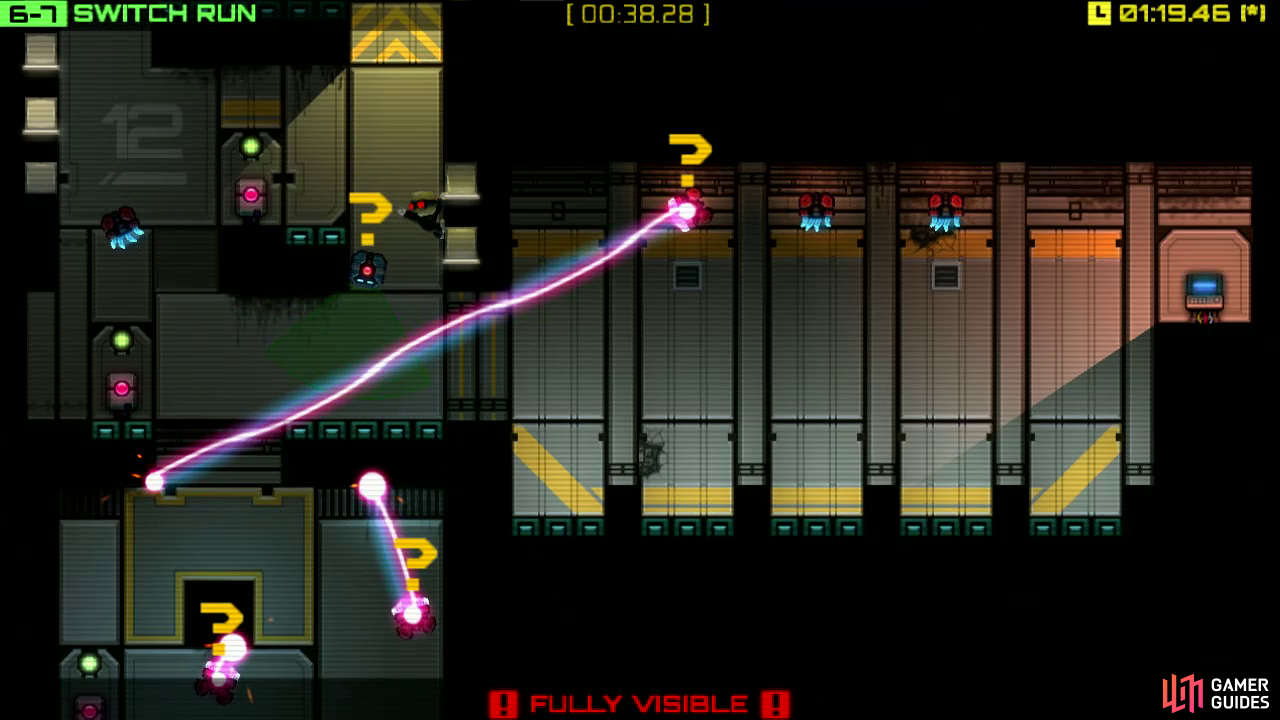 Take careful leaps from mini-platform to mini-platform on your way to the terminal, hack it, then make your way back (carefully again). The trick to getting past the Patroller that's just showed up is to crawl over the sound tiles to the left, jump to create a distraction then go straight for the wall ledges above you.
Step 5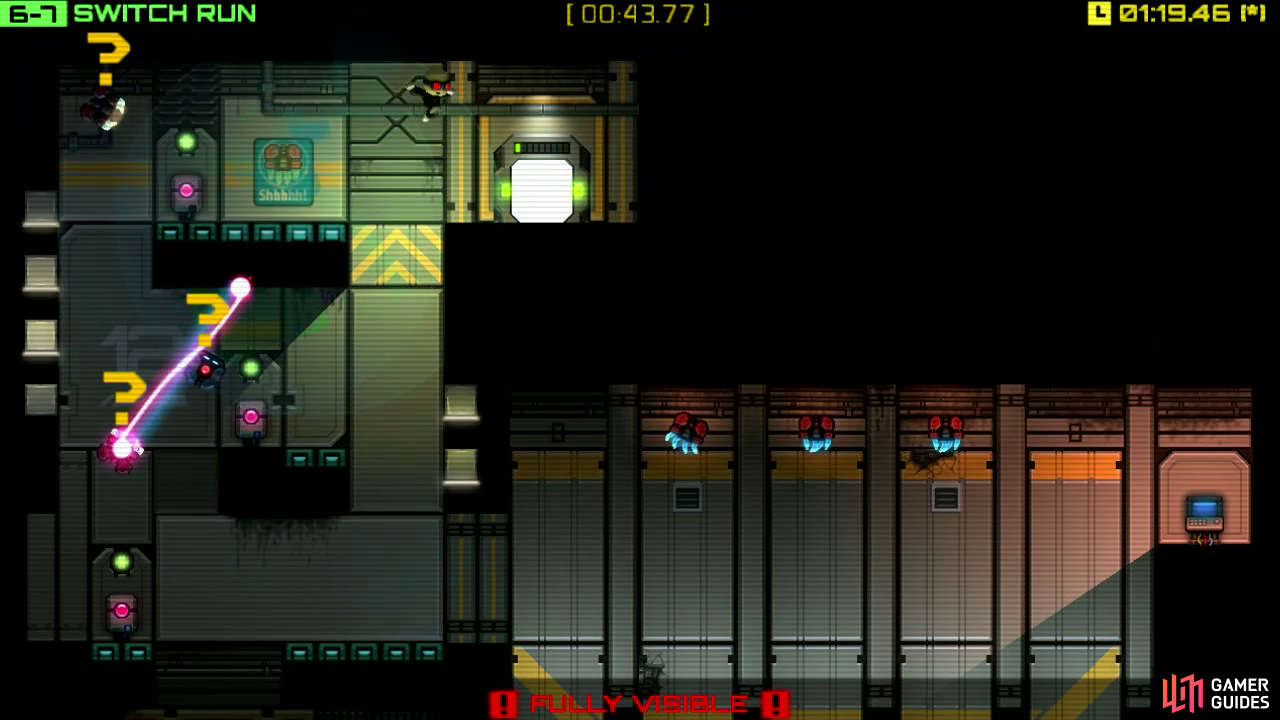 Hang from the right-hand ledges until the Patroller goes past you and now it's a fairly simple task to climb across both sides to the exit (just remember to wait for Drone lasers to finish before jumping).
Video Guide (With Audio Commentary)
1198