S-Rank Targets
| **Time** | **Deaths** | **Spotted** |
| --- | --- | --- |
| 1 minute 10 seconds | 0 | 0 |
Did You Know? This level's title is a reference to Curve Studio's upcoming Director's Cut version of Jasper Byrne's 2D survival RPG 'Lone Survivor' for PS3 and Vita.
Step 1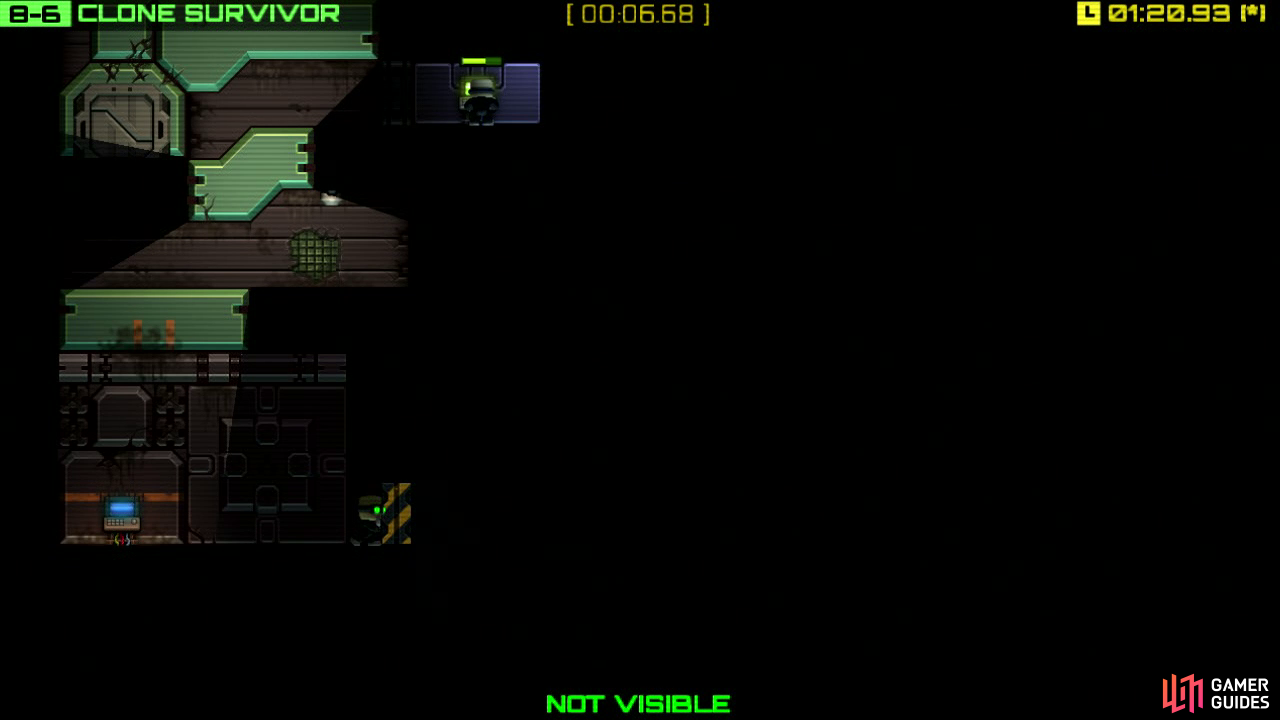 Drop down to the terminal, activate it, wait for the clone to finish with their panel and then head into the next room.
Step 2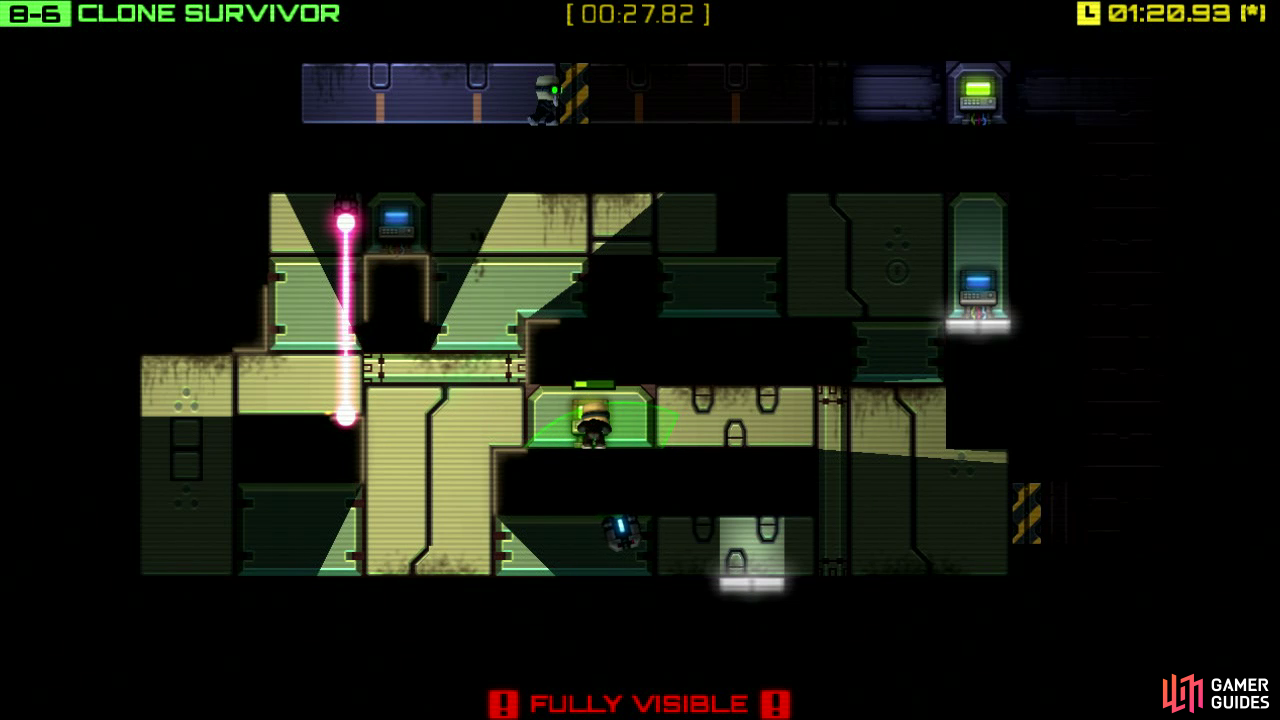 It can be a bit difficult to stop the Seeker from spotting you (ruining your chance of an S-Rank), so if you follow this step fully you should avoid any issues. Stand in the light to draw the Seeker to you (so it's passing under the lower platform).
Leap up to the terminal, hack it, run over the top to the platform on the far-right, hack that one too and as long as the Seeker hasn't left the bottom of the room, you can run back over the top platform and hack the final terminal without it being able to spot you.
Step 3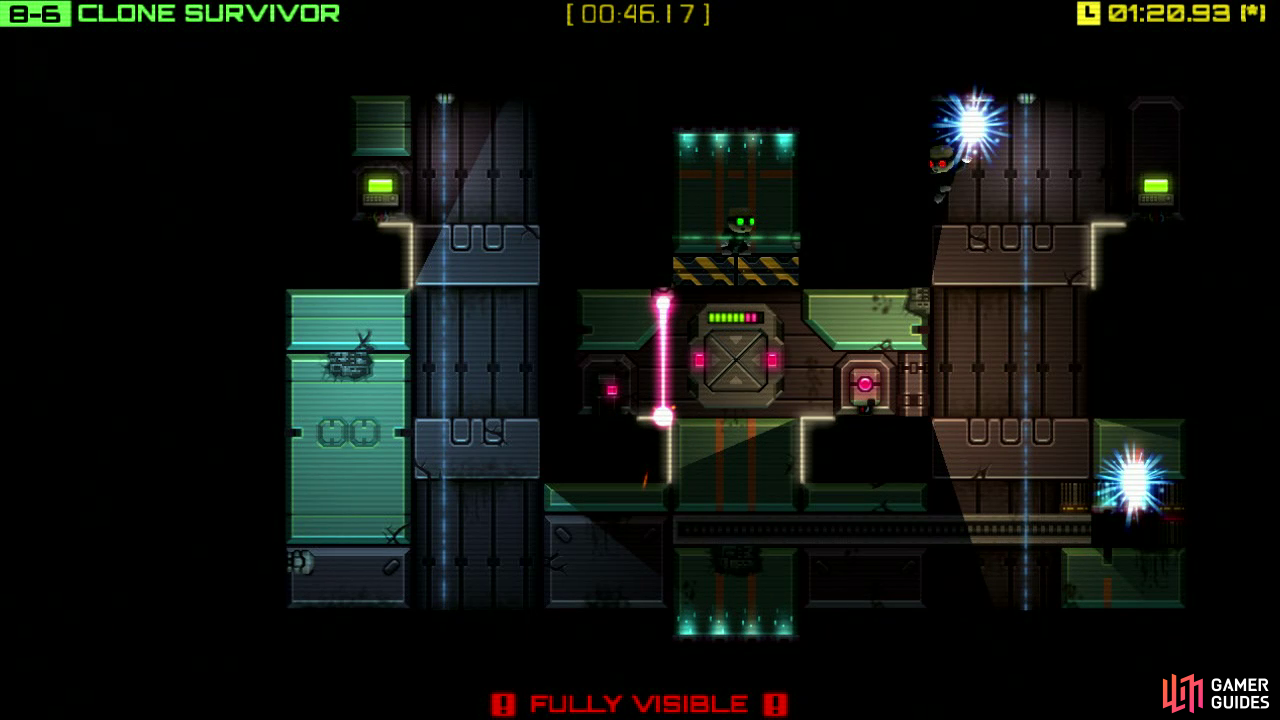 After waiting by the door for the clone to open it, climb up to the Block and push it on the head of your unfortunate buddy below. Ouch! Make a mad dash in the final room to the bottom-right corner (you can wait a second or two for the lift to come down completely if you wish).
Step 4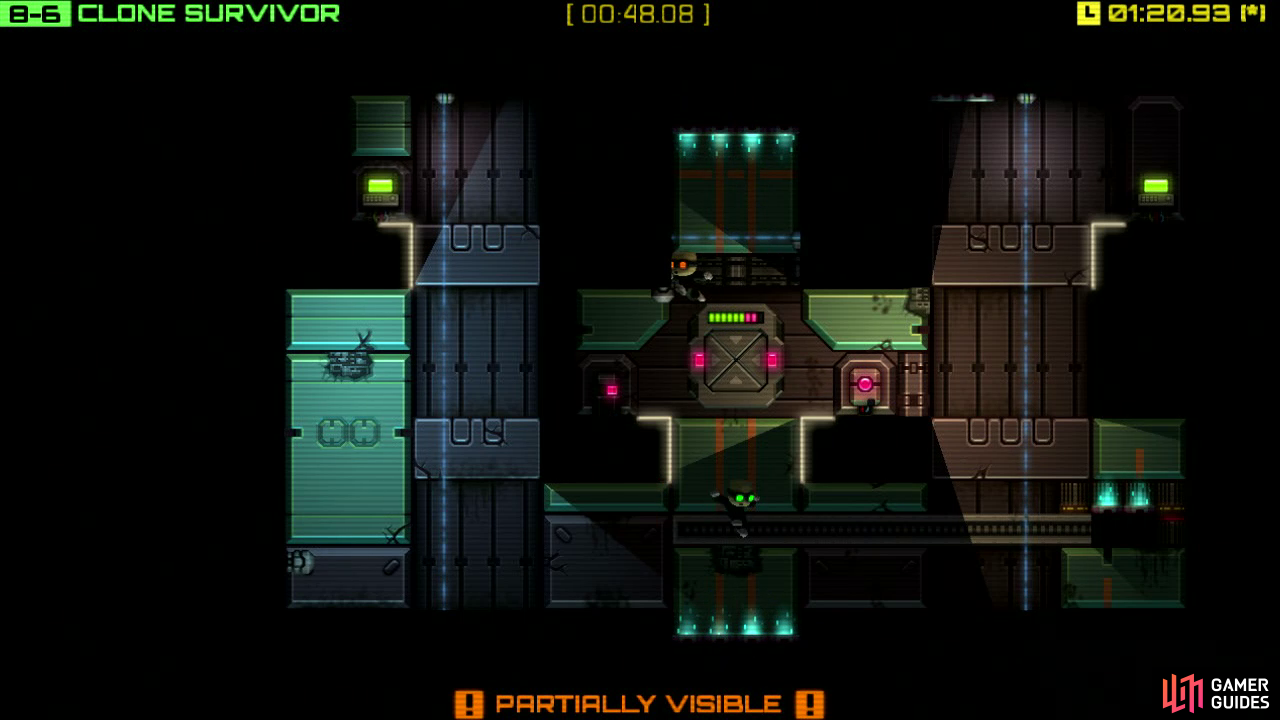 Hop into the teleporter and hold left so you land on the platform with the button on it. Press it to release the clone then jump a bit higher than you need to so you press up against the wall above the laser. This stops you hitting the laser, but times it so you fall into the area when the laser is switched off.
Step 5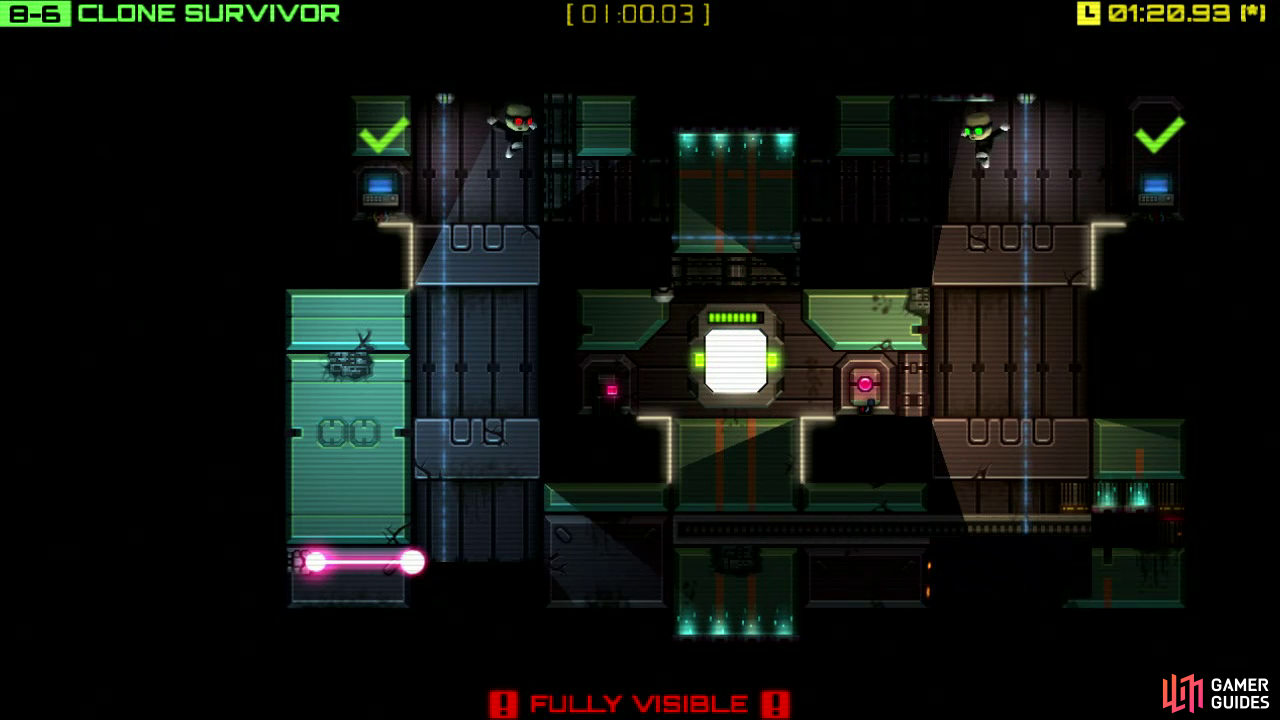 Press the switch here to move the teleporter across then once the clone is through it; hit the switch to send the teleporter back again. Drop down to the left, hop up on the lift, hack the panel and then jump over to the platform on your right. Need the [Helix] still? Follow our advice below. If not, simply drop down into the exit below.
3312
Video Guide (With Audio Commentary)
1217