S-Rank Targets
| **Time** | **Deaths** | **Spotted** |
| --- | --- | --- |
| 45 seconds | 0 | 3 |
This level introduces in the concept of being spotted and how to then avoid their attention for long enough so they can't see you anymore (opening up any doors they had previously locked off).
Step 1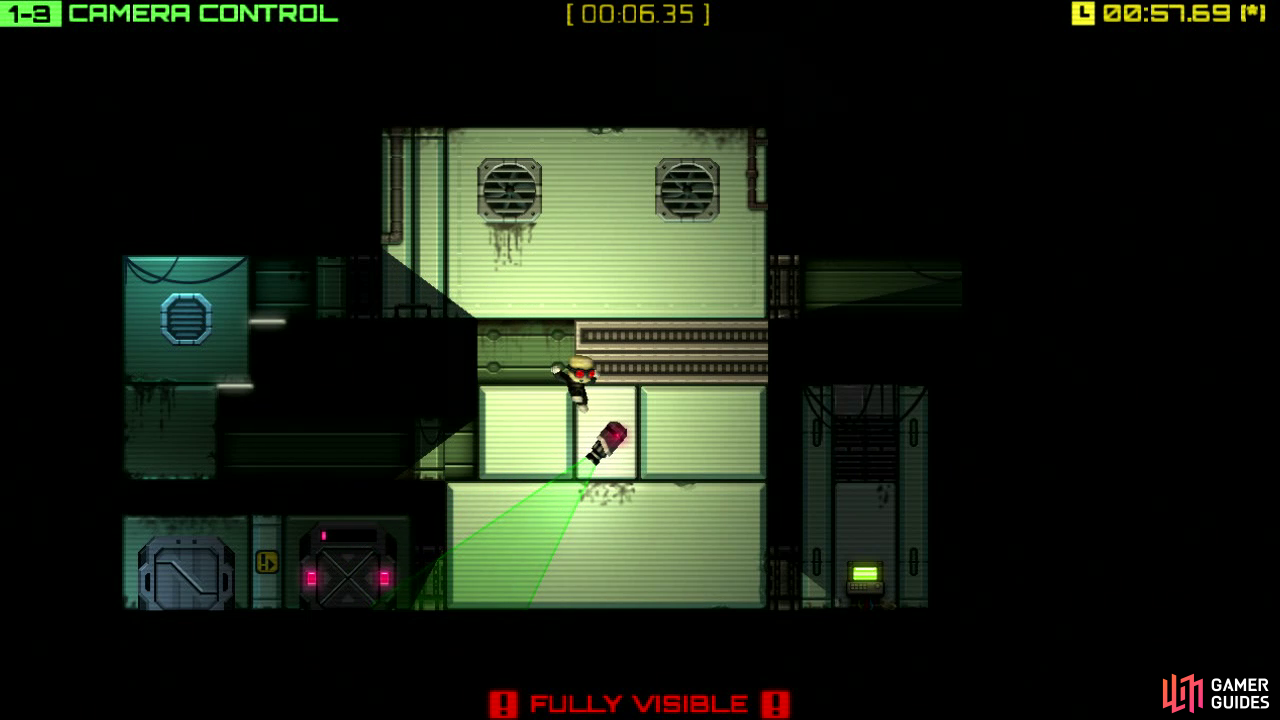 There's a camera overlooking the exit to your right, so jump out then up and grab the ledge on your left. Jump up and then grab on to the next two ledges. Once the camera has lost track of you for long enough it'll remove the block allowing you to jump off the ledge, over the top of the camera below, granting access to the terminal for you to hack.
Speedrunner's Note: You can jump out of this exit and not alert the camera by jumping about mid-way across the door. Your feet should be above the vision cone, allowing you to grab the ledge and then jump to the right, straight through the camera (Allowing you to reach the terminal without wasting time for the camera to reset itself).
Step 2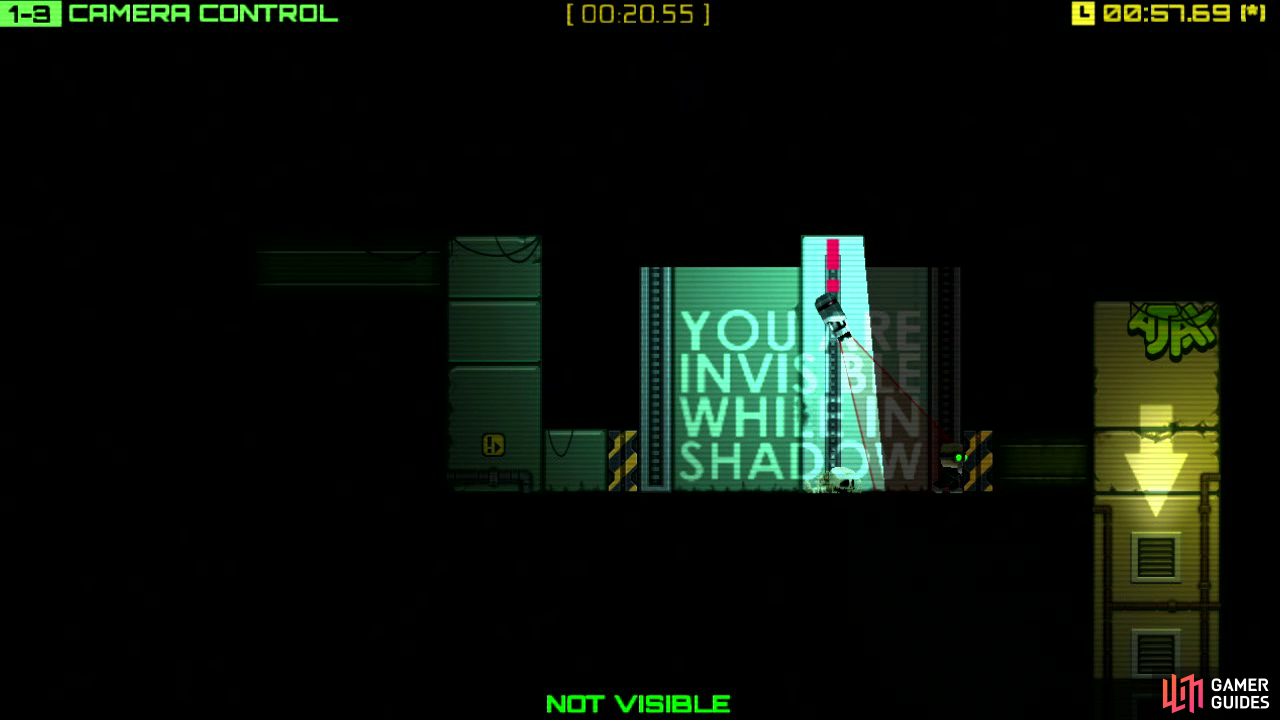 Run through the camera's vision and jump back up to the top of the room, once the door has been unlocked, jump across the gap and drop down into the next corridor. Run straight past the next camera and stay in the dark until it loses track of you long enough to open the metal panel in front of you.
Step 3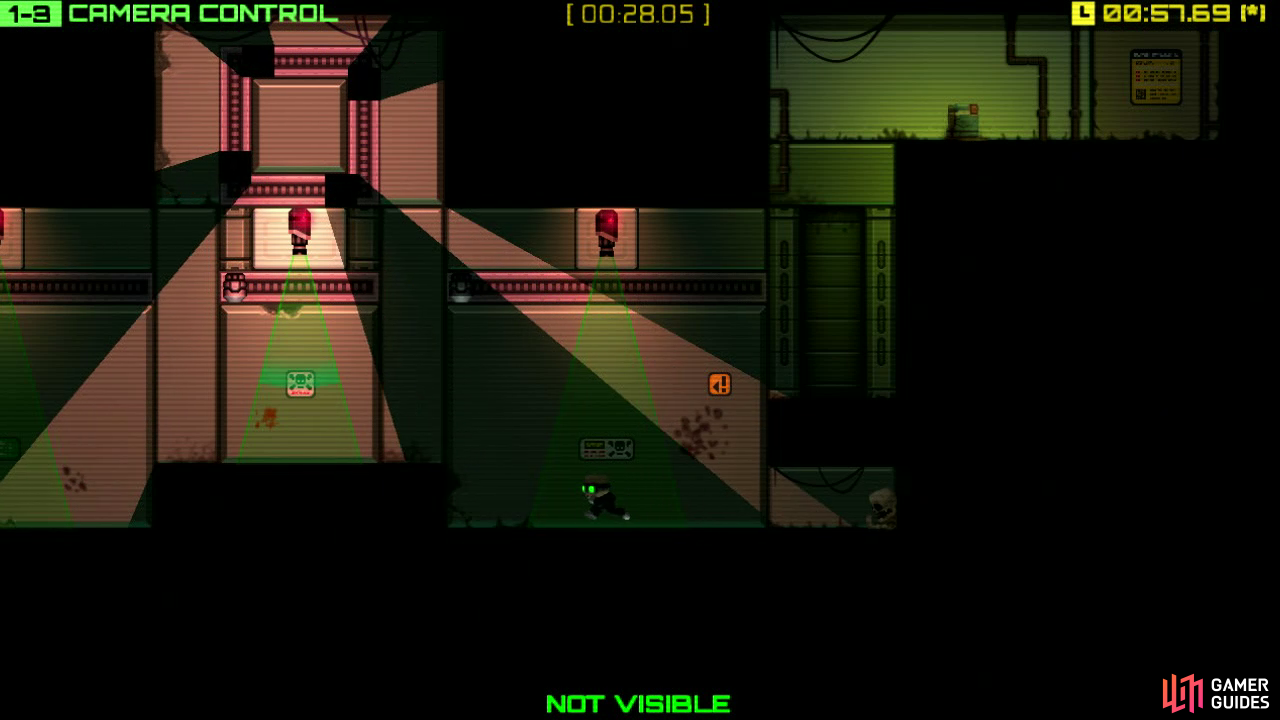 Drop down the tunnel and then do the same down the gap to your left. You'll notice a couple of camera further down along with four blocks rotating in a circle; creating a series of constantly moving shadows. If you're not after an S-Rank, then the next [Helix] can be found here.
3184
You need to mirror the speed of the moving shadows and time your jumps and movements so you're constantly in the shadows as you're passing through each camera's vision cone. It's worth stopping, very briefly, between each camera to catch the next shadow as it moves slightly faster than you.
Speedrunner's Note: You can drop down from the far right ledge and catch the shadow as its passing bay, allowing you to stay with it until you've safely passed the third camera. But this is very hard to do consistently, so it'll take patience and practice!
Step 4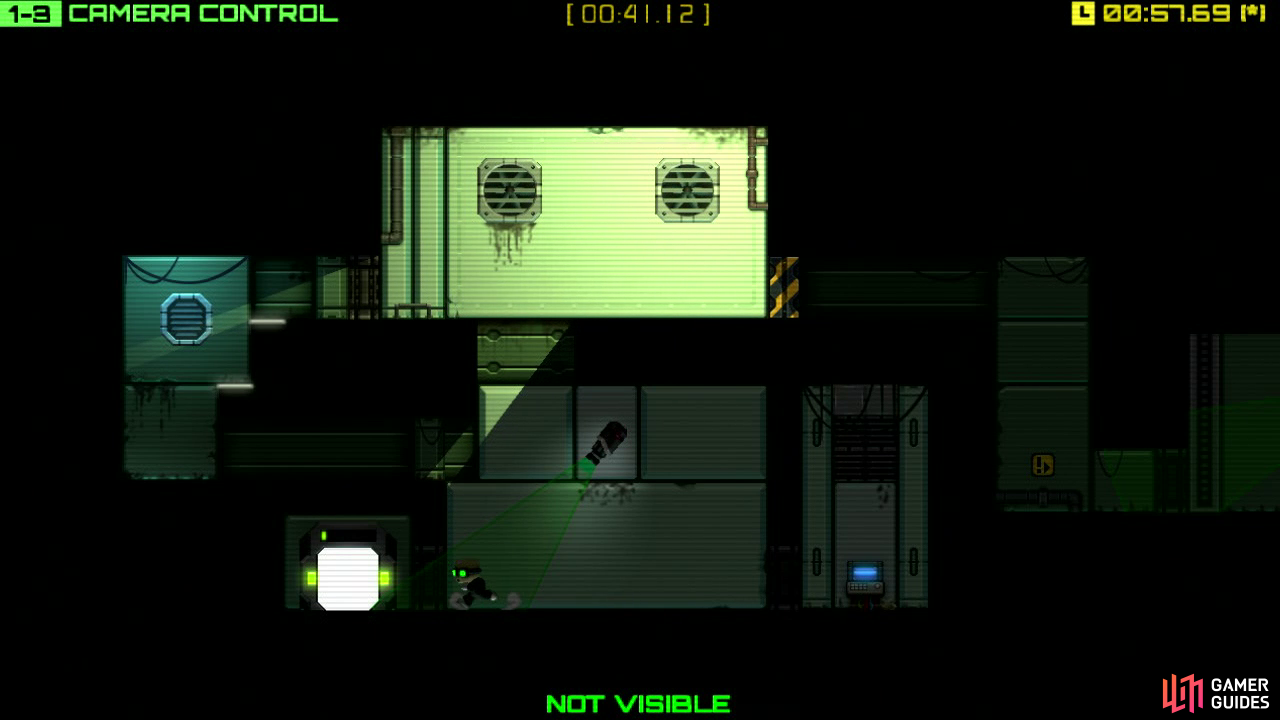 Climb the ledge and then stand on the far left to trigger a lift that will take you back up to the first room again. Run right and time your jump to the ground so you're still in the shadows by the time you reach the camera's vision cone, allowing you to reach the exit and stay within the spotted total for that elusive S-Rank!
Video Guide (With Audio Commentary)
1144