S-Rank Targets
| **Time** | **Deaths** | **Spotted** |
| --- | --- | --- |
| 30 seconds | 0 | 0 |
Note 1: As this is a race against a capable AI clone, it's very easy to become disorientated on this level as each time you enter a teleporter at speed (of which there's a few) you'll reappear on the opposite half of the level. So entering the first teleporter will put you onto the upper floor, then the next one the lower floor etc. Keep this in mind as you're rushing though!
Note 2: It's impossible to finish the level without an S-Rank as there are no checkpoints and nothing to 'spot' you. So you have to beat in less than 30 seconds to even finish the level in any capacity.
Step 1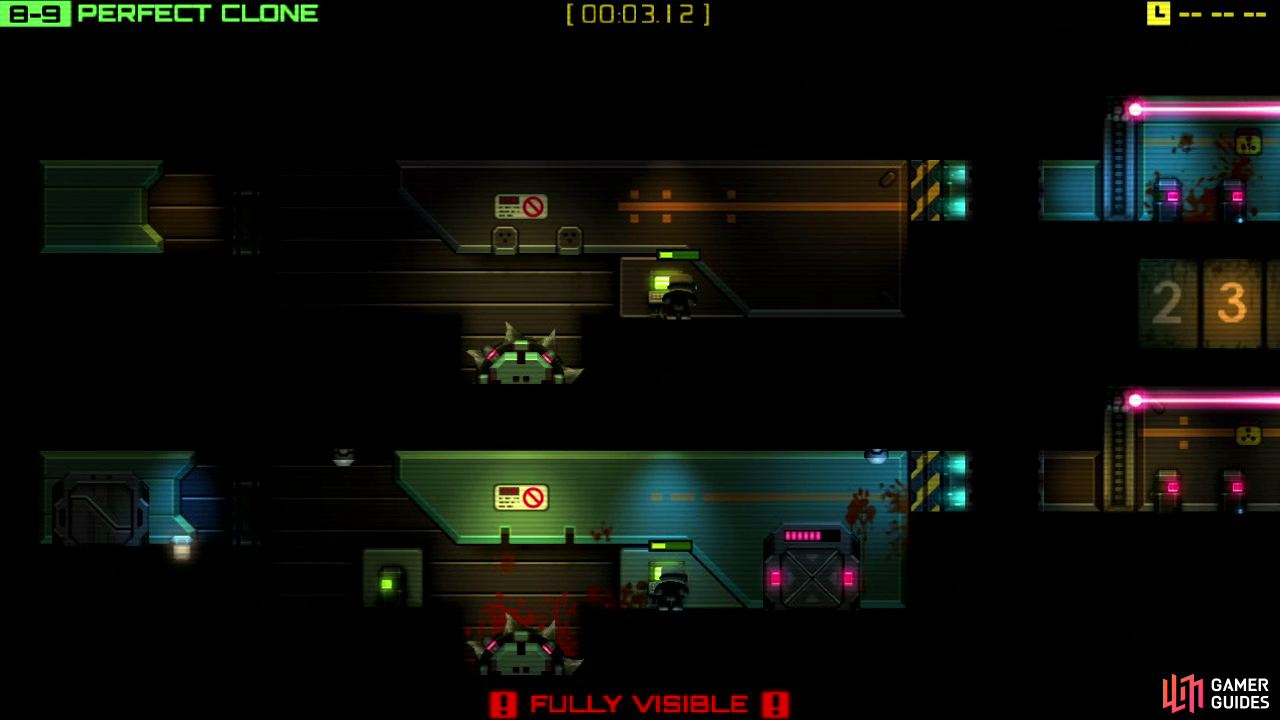 You start at the bottom half of the screen. So once you've got that, begin by running right, jump over the Grinder, hack the panel as quickly as possible and jump into the teleporter.
Step 2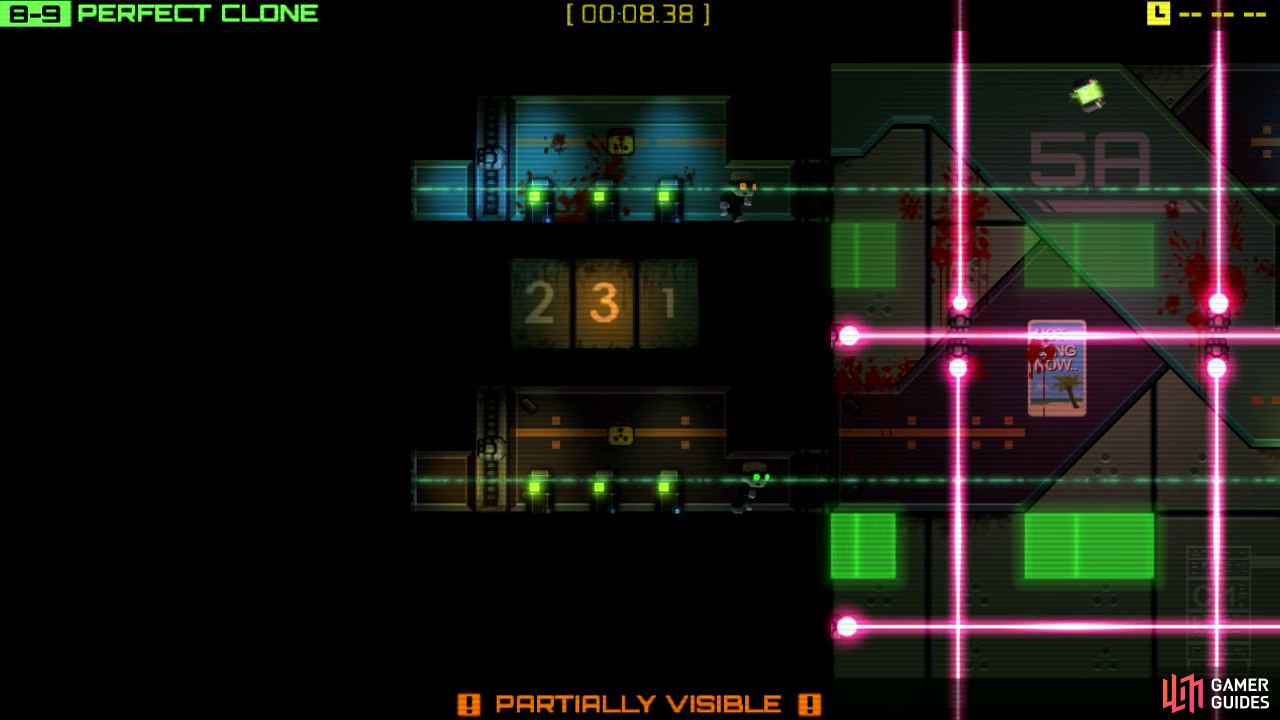 You'll reappear on the top half of the screen and you need to push the three switches in a set order. (And be careful you don't accidently push two switches at once as you're rushing). The sequence is: right, left then middle switch.
Step 3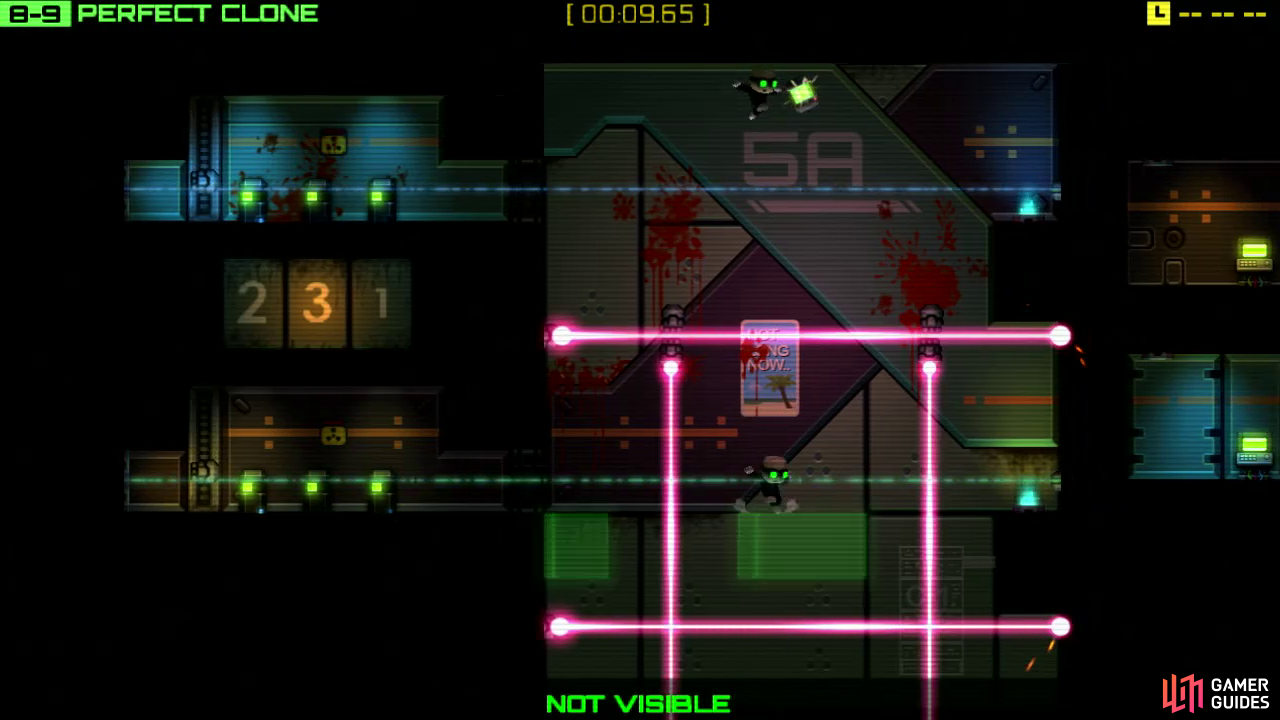 As you exit this room, the [Helix] is floating up above you. You can grab it whilst on the move if you time your long jump so you leap off of the corner of the hard light. This will take you through it, allowing you to leap once more into the teleporter.
3315
Step 4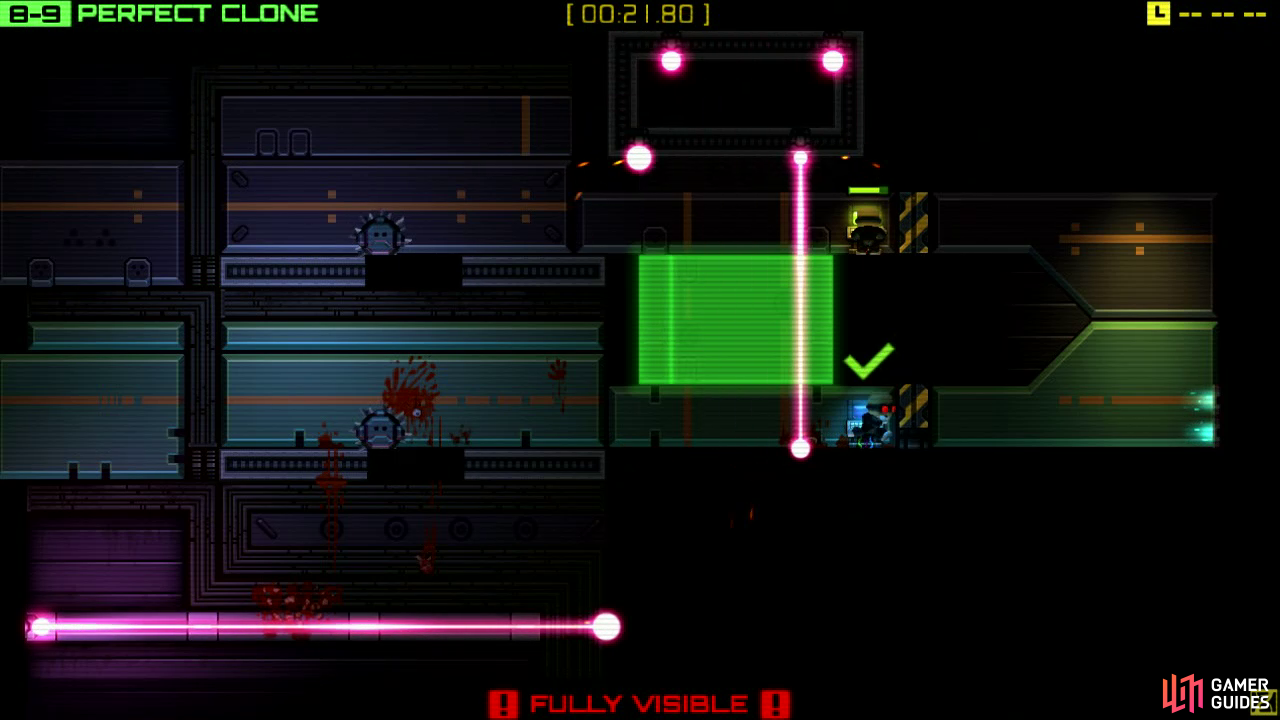 Now you're back on the lower-half of the screen again, so hack the panel, and once you jump over the Grinder grab the lead by jumping over to the ledge now . Dash to the terminal, activate it then run to the teleporter (you need to be in the lead now).
In the final room (which is the room you started in incidentally), jump over the Grinder and enter the exit first to win!
Video Guide (With Audio Commentary)
1220