S-Rank Targets
| **Time** | **Deaths** | **Spotted** |
| --- | --- | --- |
| 55 seconds | 0 | 3 |
This is your first (of eight) boss encounters in the game and you will get spotted by it as it sends out a wide-radius radar that can pick up pretty much any form of movement (hence the three times you're allowed to be spotted). When it spots you, you need to be really quick at getting out of its line of sight; otherwise it'll fire its guaranteed death-ray into your goggles.
3189
Step 1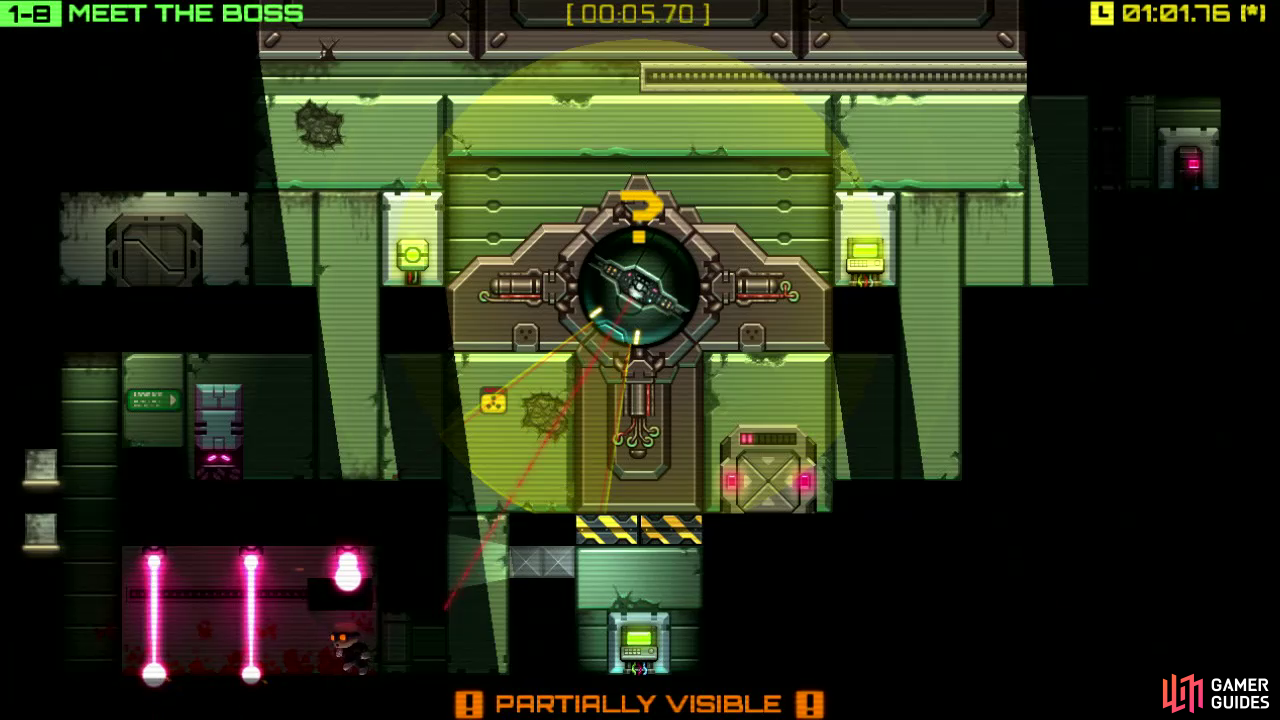 If you need the Helix for this level, check out our guide to grabbing it above, otherwise you'll want to, very quickly , hit the switch straight in front of you, drop down into the hole below and then crouch drop onto the lowest floor (where the three laser beams are). Stay quick so the boss only has to spot you once (keeping your chances of an S-Rank intact).
Step 2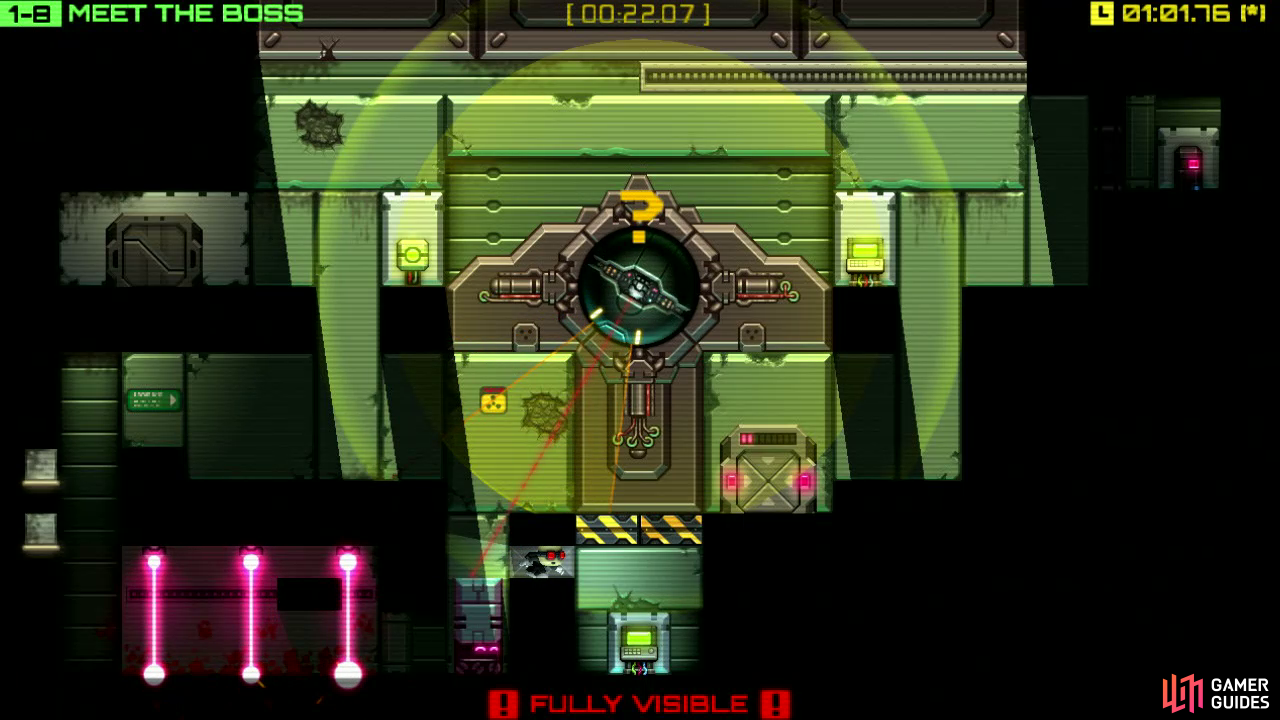 Follow the moving platform by the lasers to make your way to the left side and then climb up the ledges to the robot at the top. Push this off the ledge to the right, but watch out for the Boss here, as you really don't want to get spotted here when going for an S-Rank (as it'll make it stupidly difficult to achieve if you are spotted here, so crouch walking helps).
Step 3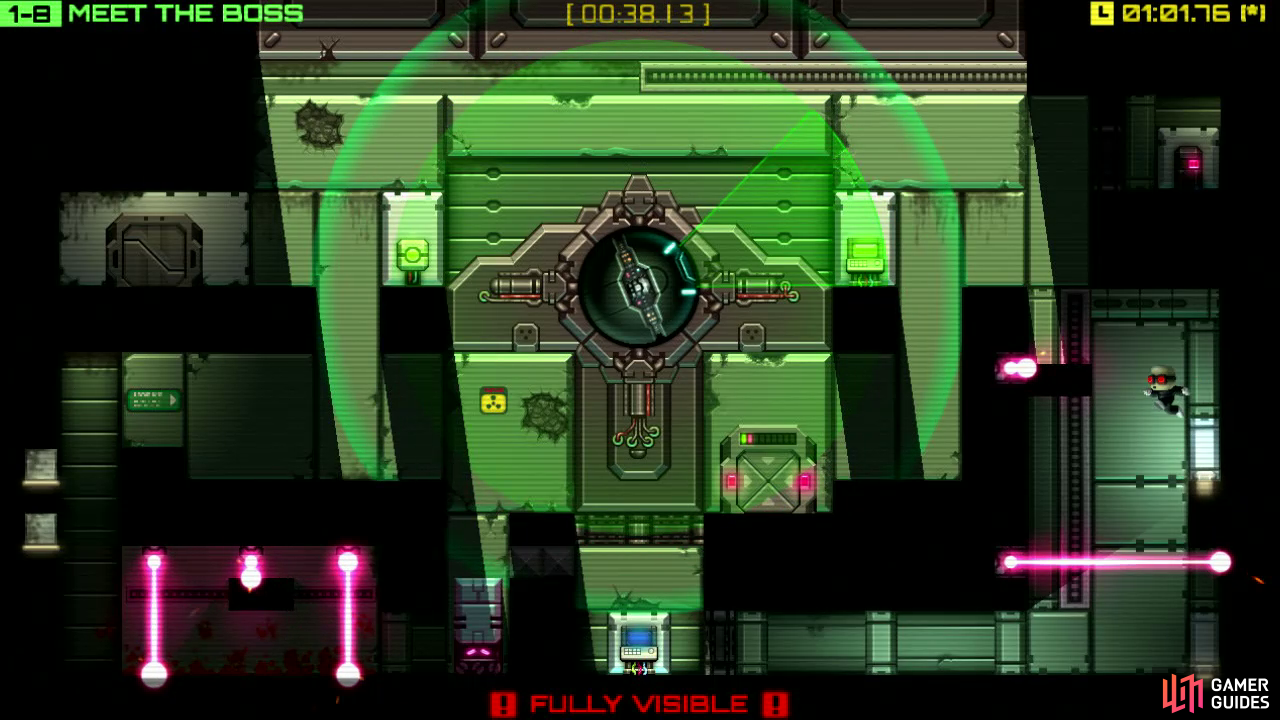 Hack the terminal then run to the right, stand on the floor switch as the lower moving platform covers the laser, stopping it in its place. Grab onto it and jump up to the next switch on the right-hand side (under the upper laser).
This'll restart the platform again, so wait for it to cover the upper laser before jumping over to it, and then climb up to the switch in the top-right corner.
Step 4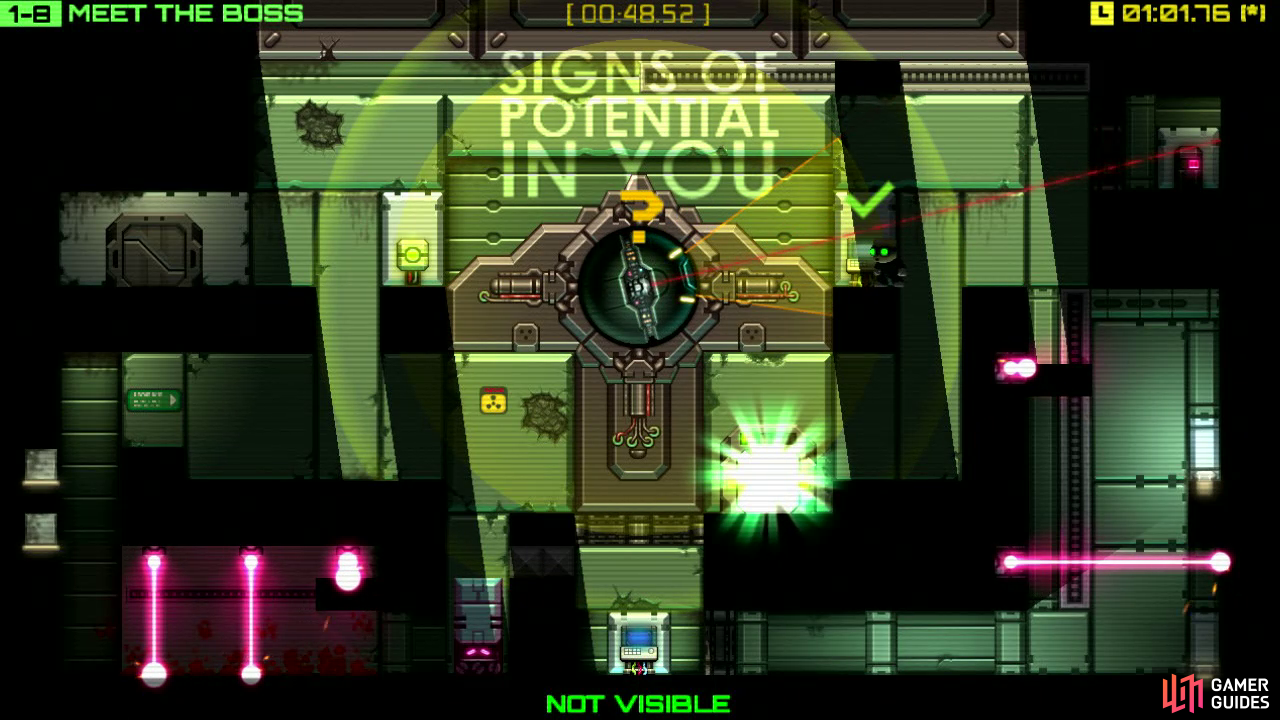 Activating the switch will trigger a platform that will move left, casting a shadow as it goes. You'll want to stop it so it covers the final terminal (located directly to the right of the boss). You'll most likely get spotted as you jump over to it, so stay in the shadow as you hack the terminal.
Step 5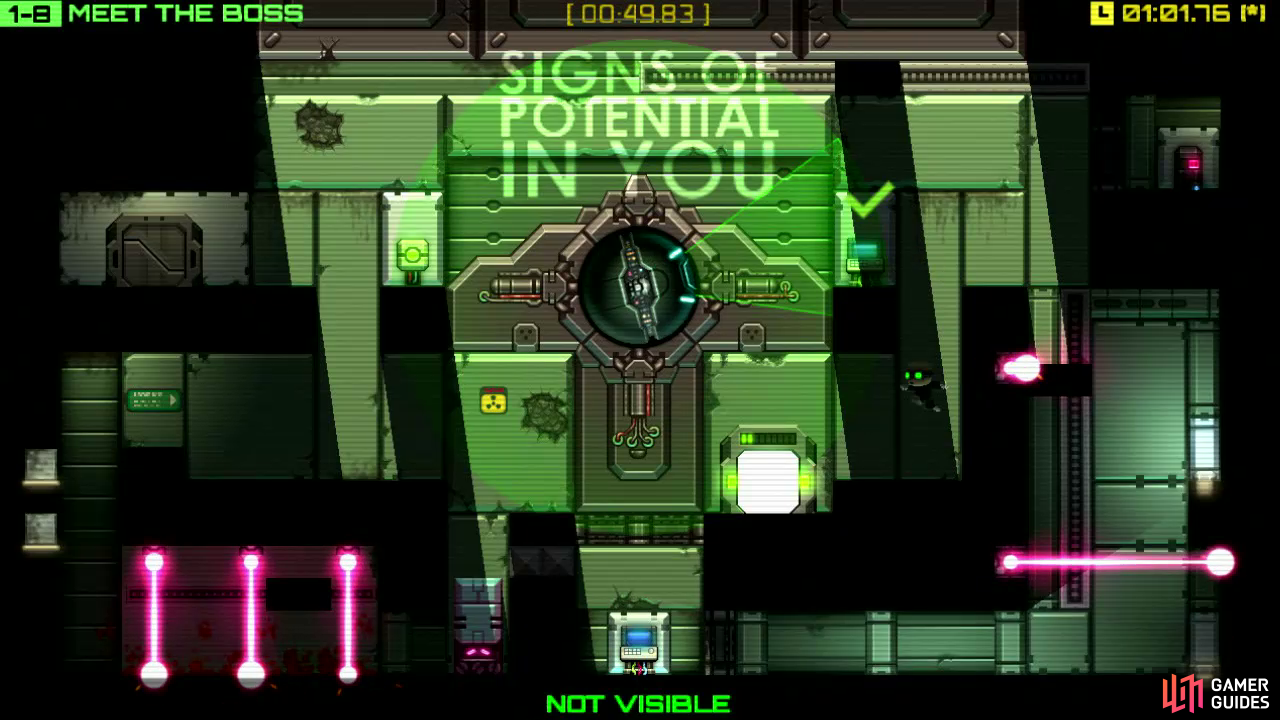 As long as you haven't been spotted more than twice already, you can drop down the right side and then run to the exit to finish the level. Dropping down the left side is faster, but unless you're super lucky, you'll get shot to pieces trying.
Video Guide (With Audio Commentary)
1149