S-Rank Targets
| **Time** | **Deaths** | **Spotted** |
| --- | --- | --- |
| 40 seconds | 0 | 0 |
Step 1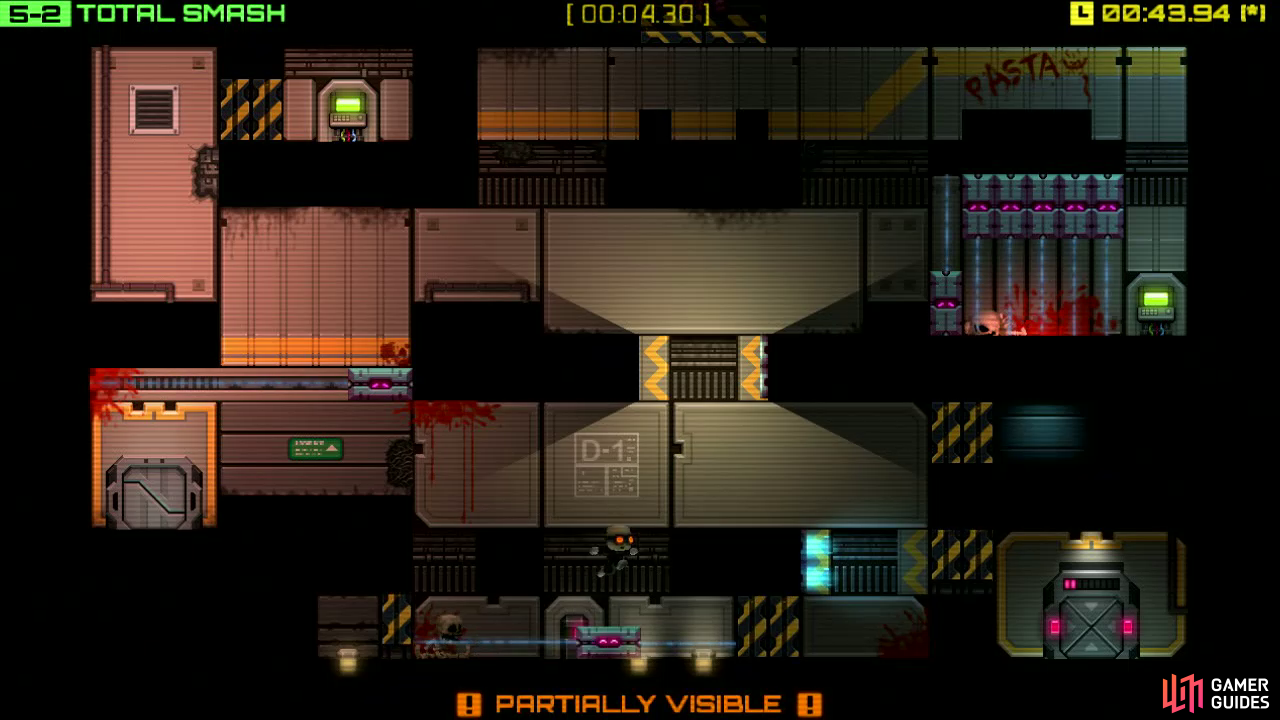 Use the tip of your head to pass through the right-side of the sensor above you and then drop down to the switch below. Hit the switch then immediately jump up to avoid the slider on the right and jump up and right after landing to place the slider on the right-side floor switch.
Step 2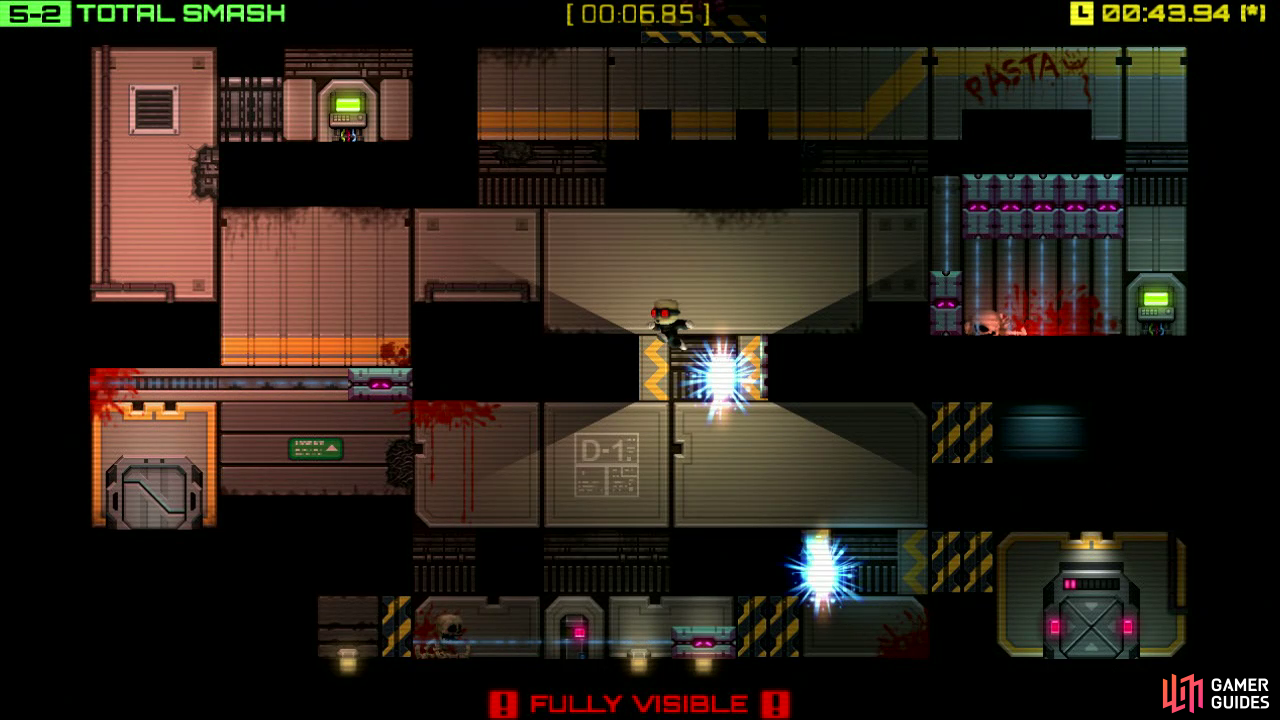 Perform a running jump into the teleporters on the right and grab the ledge as you come out the other side. Make your way up to the terminal in the top-left corner of the room, activate it and then run over to the six vertical sliders on the right.
Step 3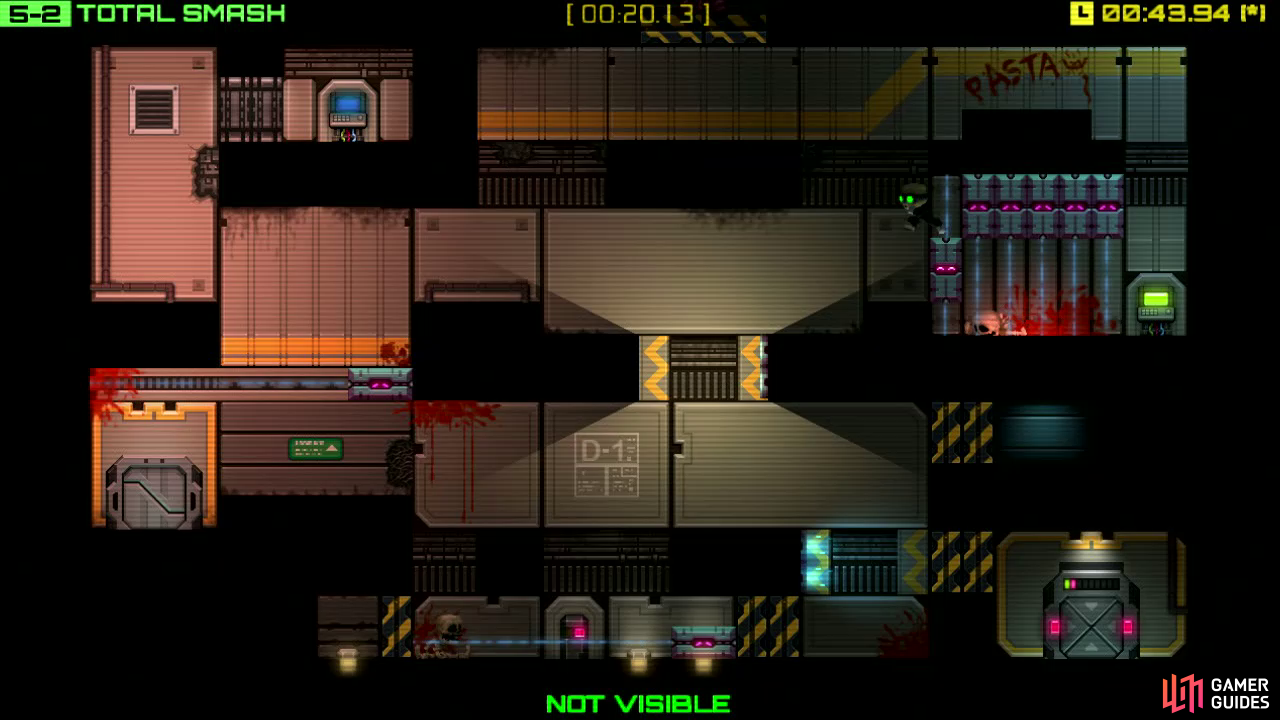 Very carefully jump on top of the lower slider on the left, touch the sensor and then immediately move out of the way. Run under the sliders to the panel, hack it, then jump up and run left over the top of the sliders beside you.
Step 4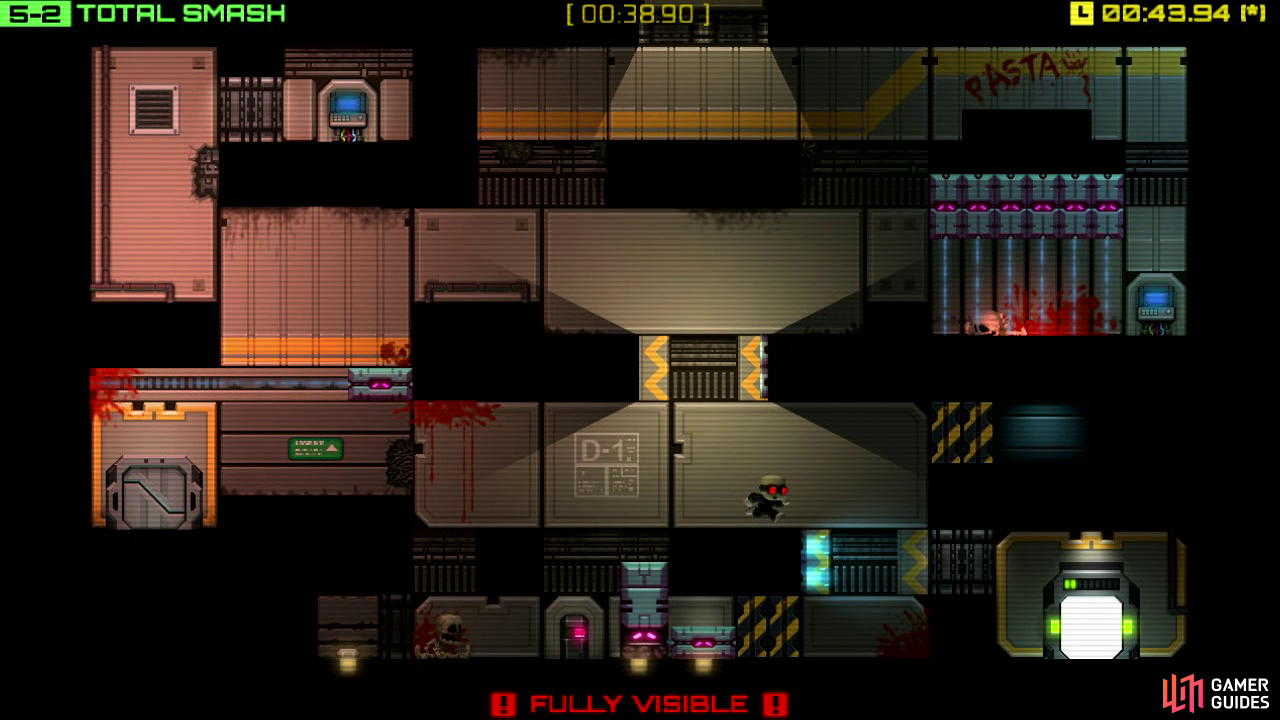 If you want to pick up the [Helix] on this level then what you do first with this new block makes all the difference. So be sure to follow our steps for grabbing it before trying to leave the level.
3336
If you already have the Helix, push the freshly appeared friendly block left, then right and then finally left so it drops down beside the slider. Once it lands on the floor switch the doors blocking the exit will open.
Video Guide (With Audio Commentary)
1183