S-Rank Targets
| **Time** | **Deaths** | **Spotted** |
| --- | --- | --- |
| 1 minute 10 seconds | 0 | 0 |
Step 1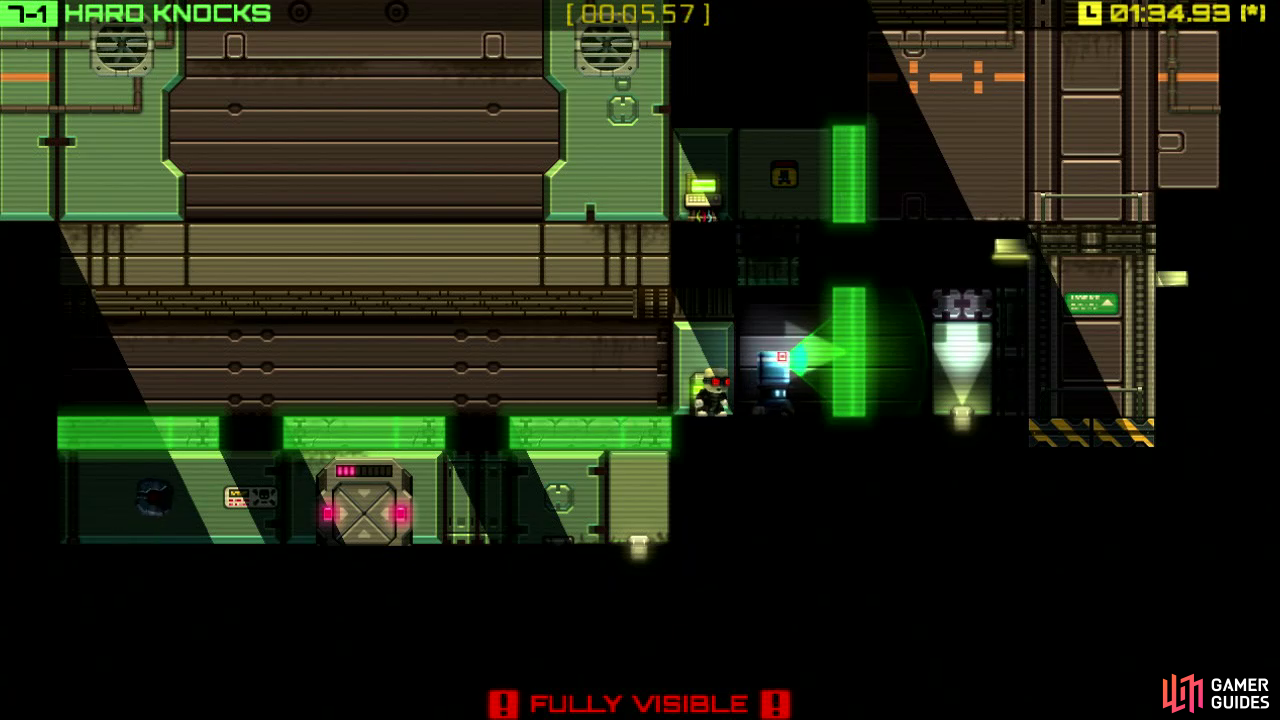 Wait for the Patroller below to reach the exit before performing a long jump over its head. Run to the switch, wait for the Robot to turn around and walk over the trapdoor before hitting the switch. Follow the Robot until it nears the wall before leaping up and over it to the ledge opposite. Now jump up to the hard light barrier and go through when the Robot steps on the switch below.
Step 2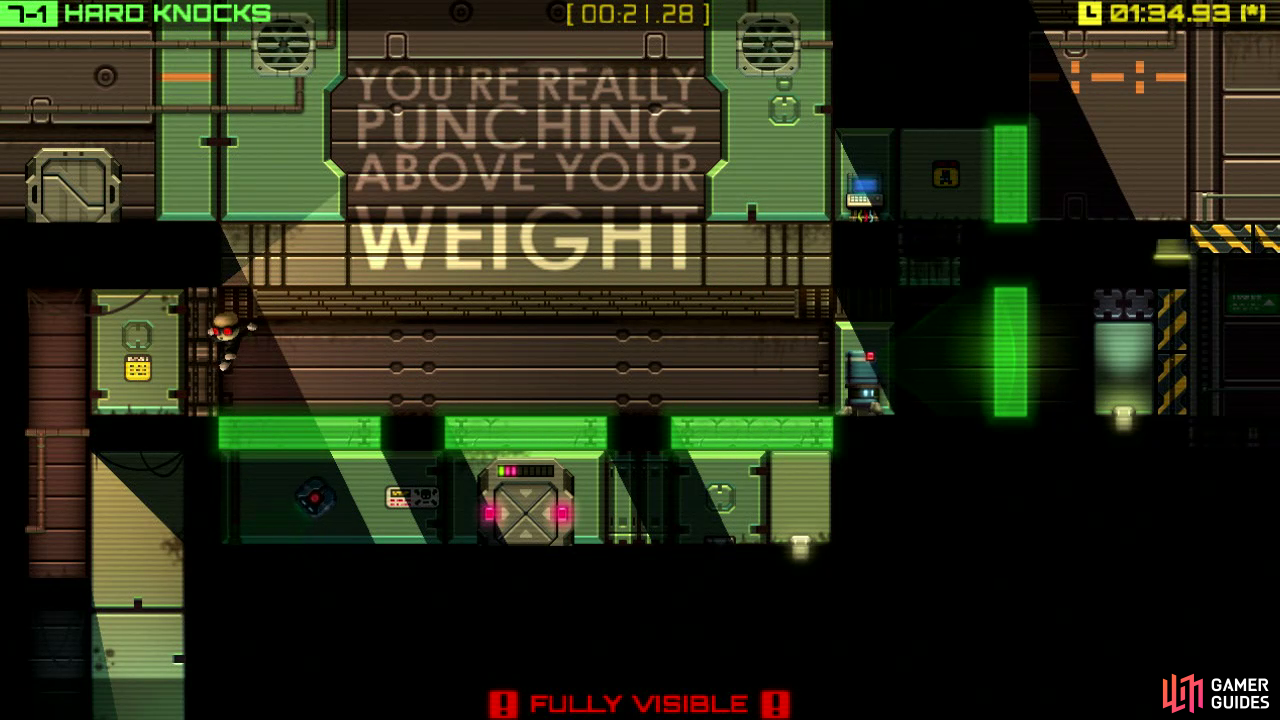 Hack the panel then drop down if the Patroller below is still moving to the left. Leap over its vision cone as it turns around to come back again then drop down into the tunnel on the left-side of the screen.
Step 3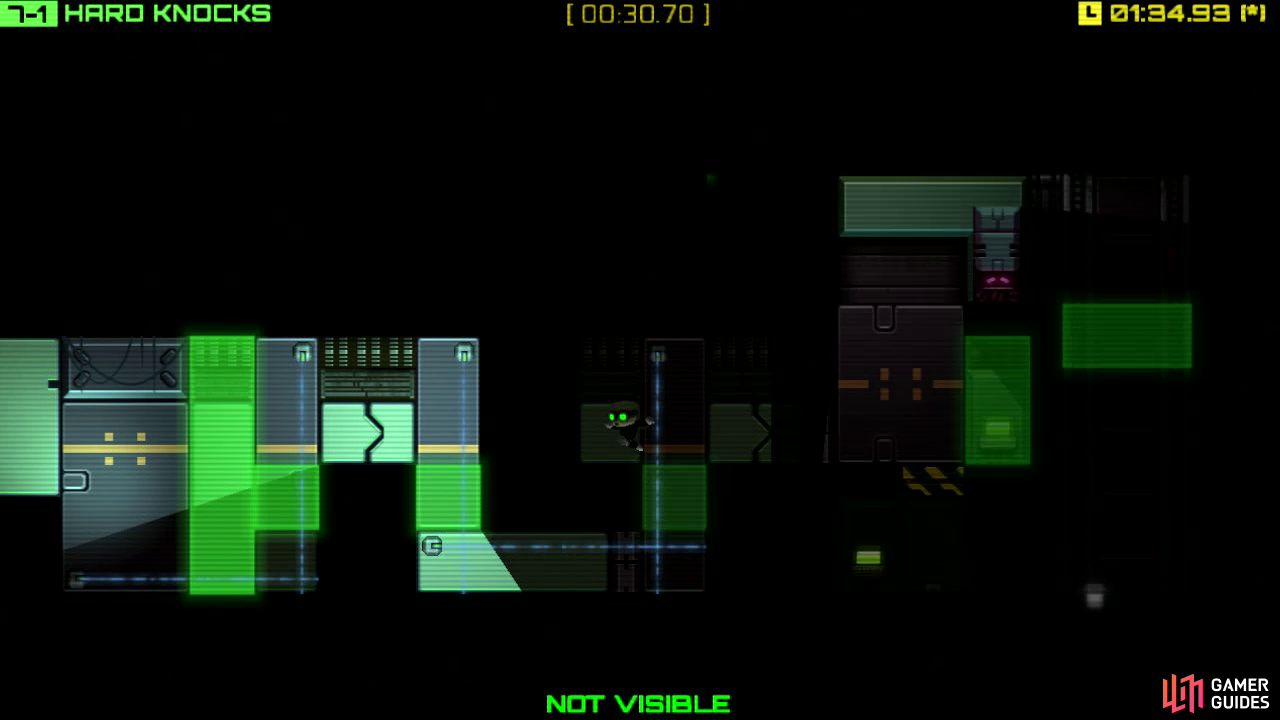 This area is constructed of sensor beams and green hard light blocks that will kill you if they form around you. So run to the joining beams, jump up, fall down into the next sensor beam, immediately duck to get the next block to disappear, stand up when the last beam crosses the one above your head, turn around and jump up and to the left (attempting to jump right usually gets you killed).
Step 4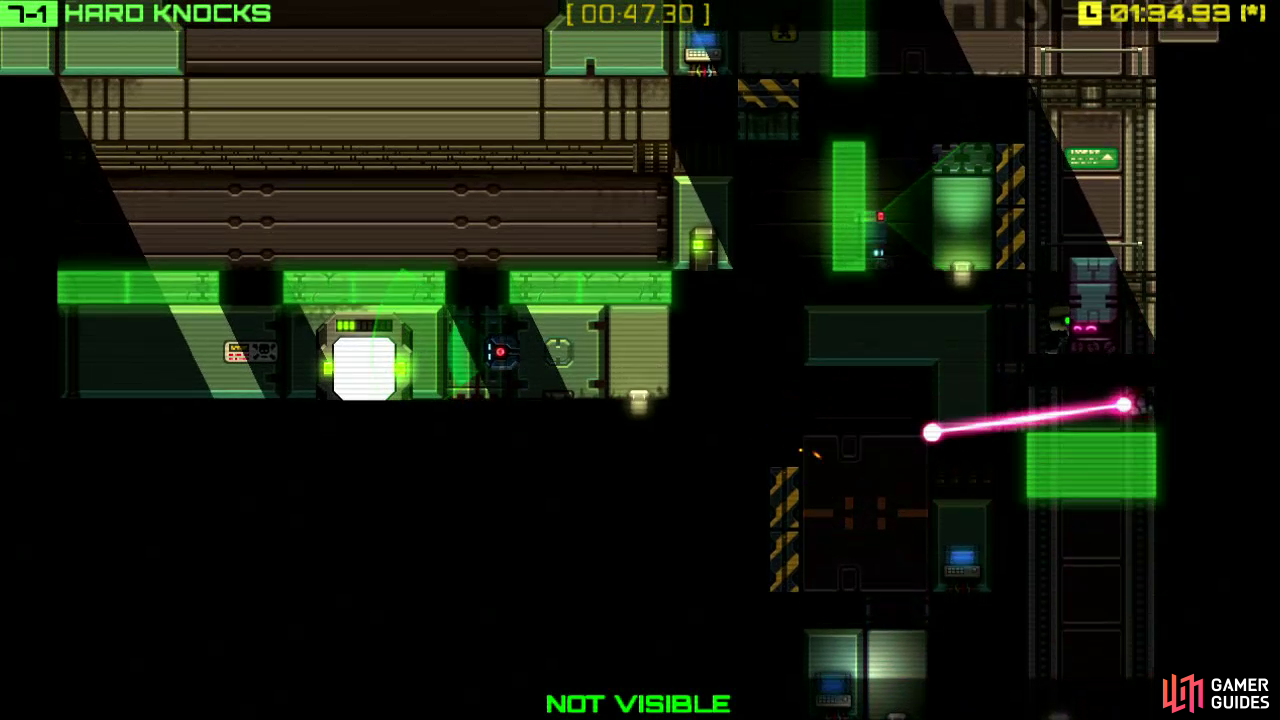 Jump across the gap, push the block off the ledge and as soon as you know it has been pushed far enough, immediately drop down to the lower terminal and start hacking it. You've got a very limited amount of time to now hack the next panel above you as well before you have to jump onto the moving platform with the block.
Be Careful: It's surprisingly easy to either grab onto the block or mess up the jump onto the lift. Make sure you're pushing the block to the right a bit to ensure you're not squashed!
Step 5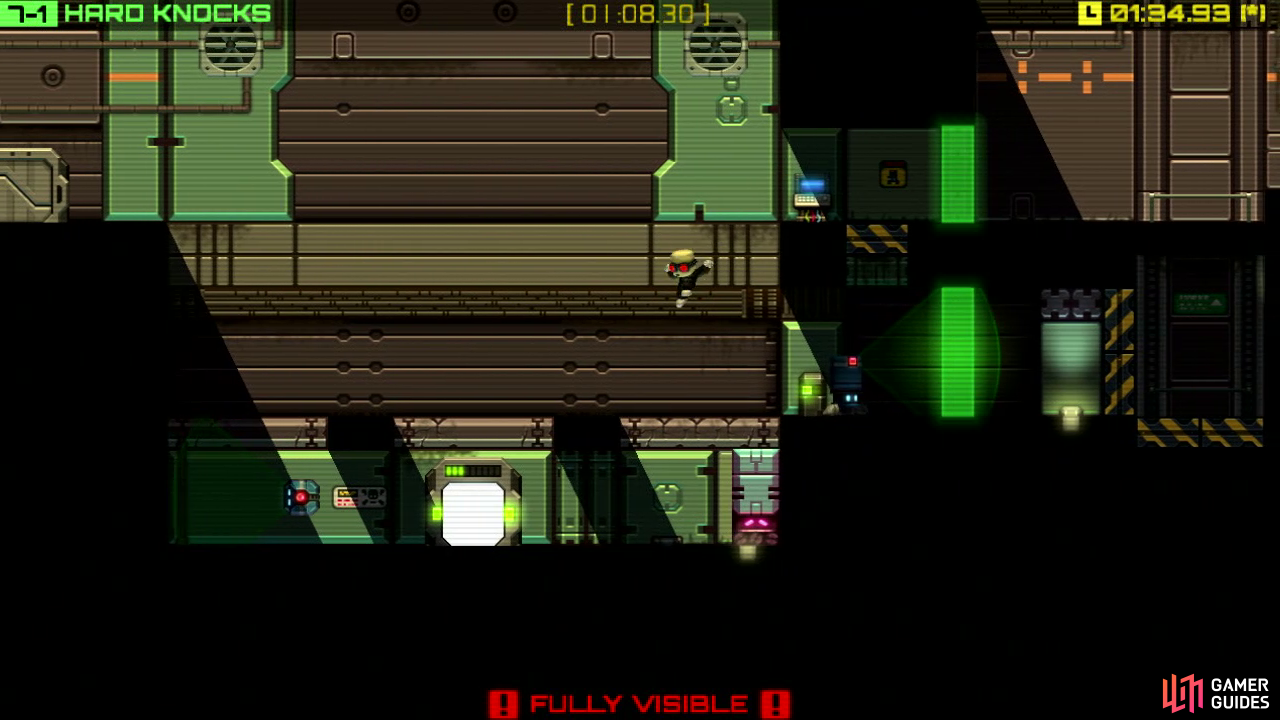 Begin pushing the block left, past the hard light barrier, and drop it down to the floor switch by the Patroller. This will remove the hard light blocking the exit. If you need the [Helix] still, now's the time to go get it!
3297
Video Guide (With Audio Commentary)
1202