S-Rank Targets
| **Time** | **Deaths** | **Spotted** |
| --- | --- | --- |
| 1 minute 20 seconds | 0 | 0 |
Step 1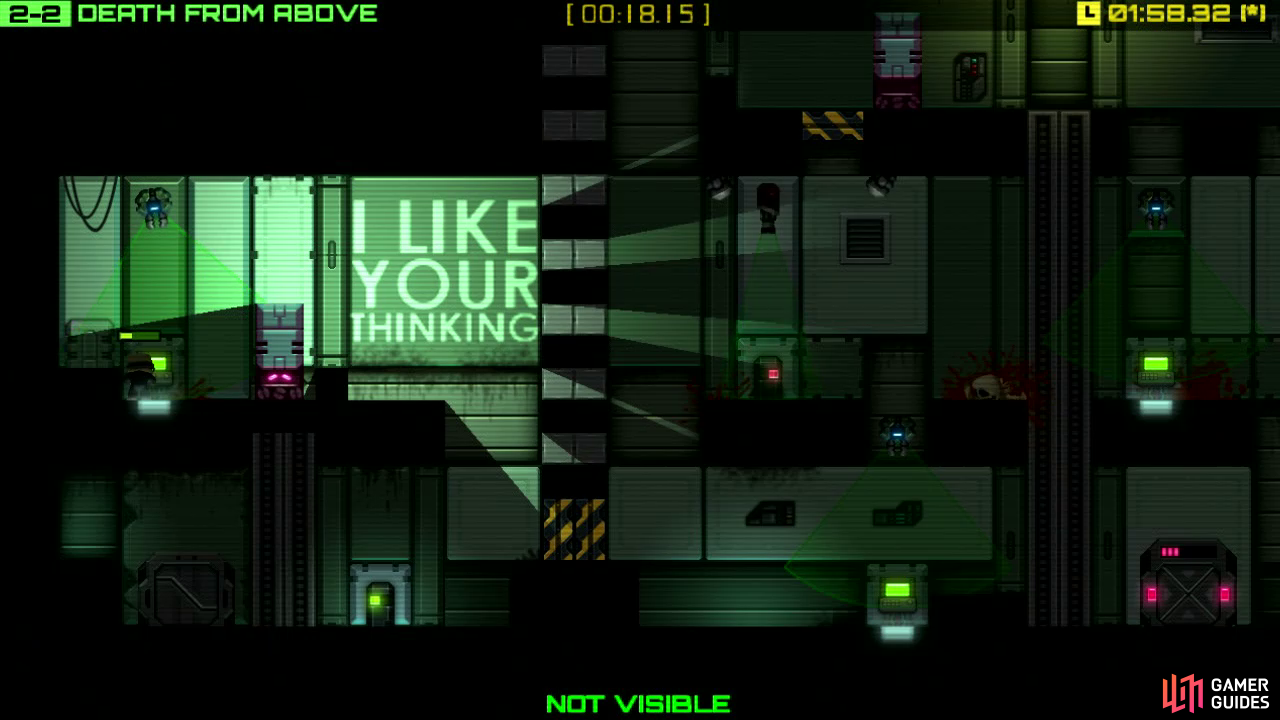 Running to your right from the entrance, climb up the ledges and then jump up to the platform on the left where the robot is residing. Jump over it and then push it right so it drops down to ground level. From here, push it to where the lift tracks are (left of the switch) and press the switch to take it up to the upper platform again.
Jump back up to this floor via the ledges again but time your jump over the robot to the terminal so the turret is looking away to the far-left. Hack the terminal to turn off the lights (however, if you're not careful, the turret can still see you)! Do you need the [Helix] for this level? If so then check out its location below before moving on…
3193
Step 2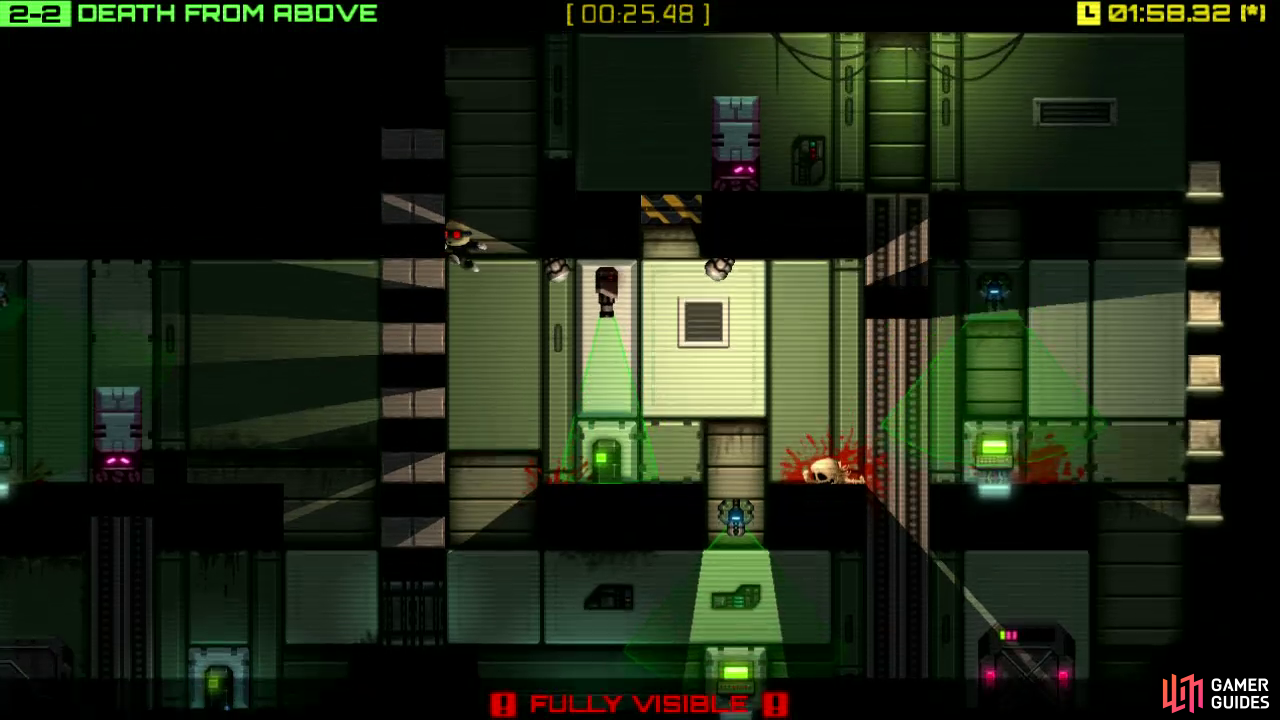 With the barriers blocking access to the right side of the room removed, head through and then jump up the first couple of ledges again (which should now be on your left). When the camera overlooking the switch on your right is looking away, jump up, activate the switch then quickly jump back to the ledges and make your way to the top of the room where the robot is.
Step 3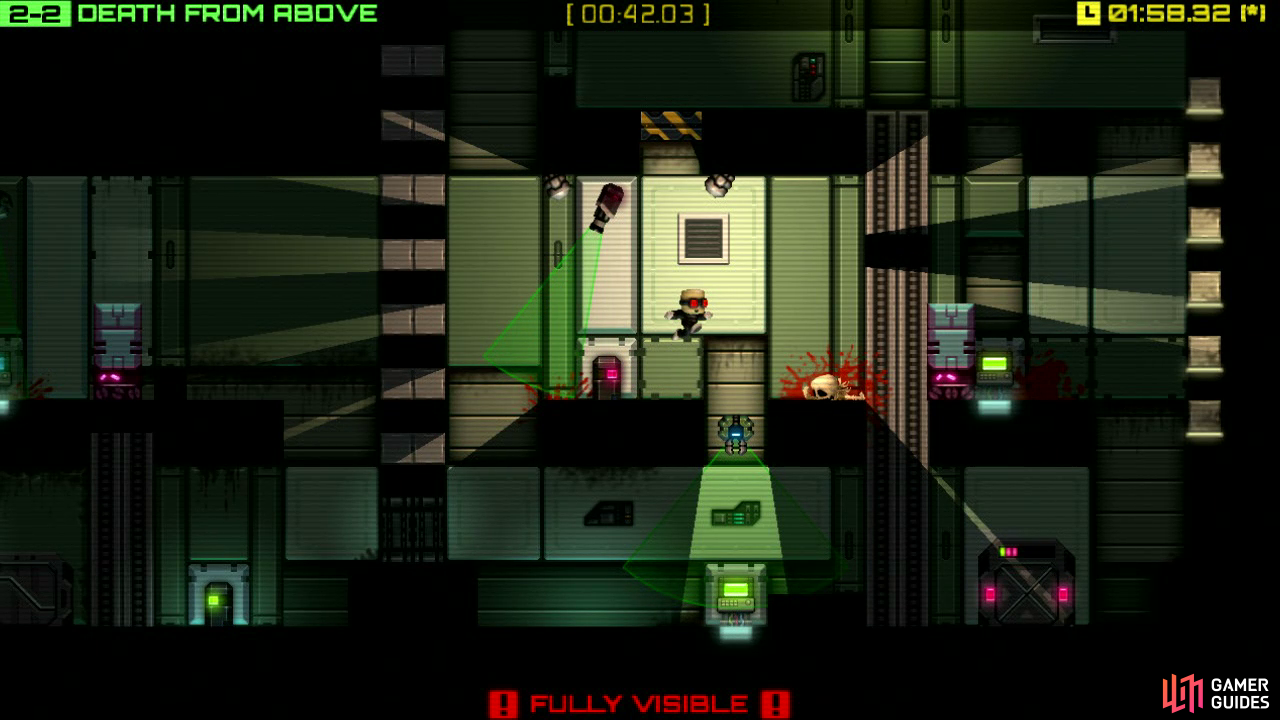 Push the robot to the right until it drops down to the middle platform, crushing the turret in the process. Now jump left (to the platform with the skull on it) and wait for the camera to look to the far-left before jumping over and, quickly, flicking the switch back again (lowering the lift to the bottom floor).
Step 4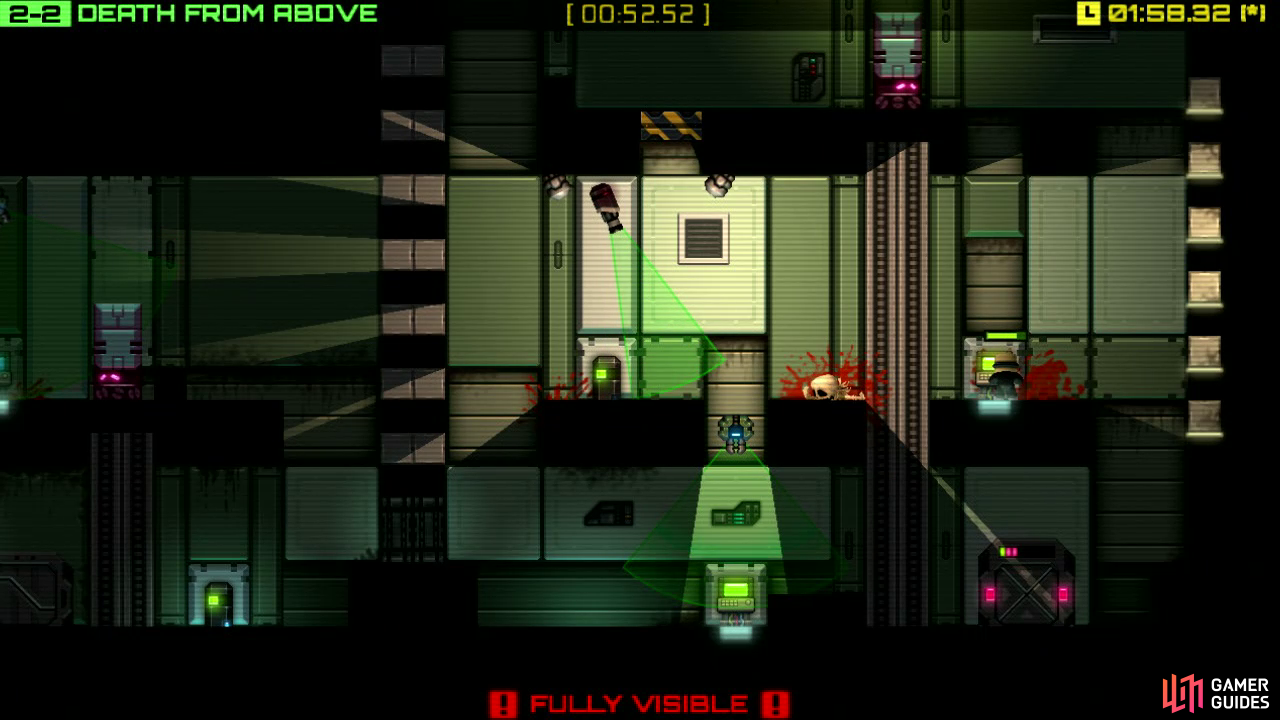 Go back to the robot and push it left (so it falls down on top of the lift), then jump back to the camera-patrolled switch and flick it again, this time taking the robot back up to the top floor. Jump over to the active terminal on your right, hack it then quickly climb up the ledges on the far right of the room to the top floor.
Step 5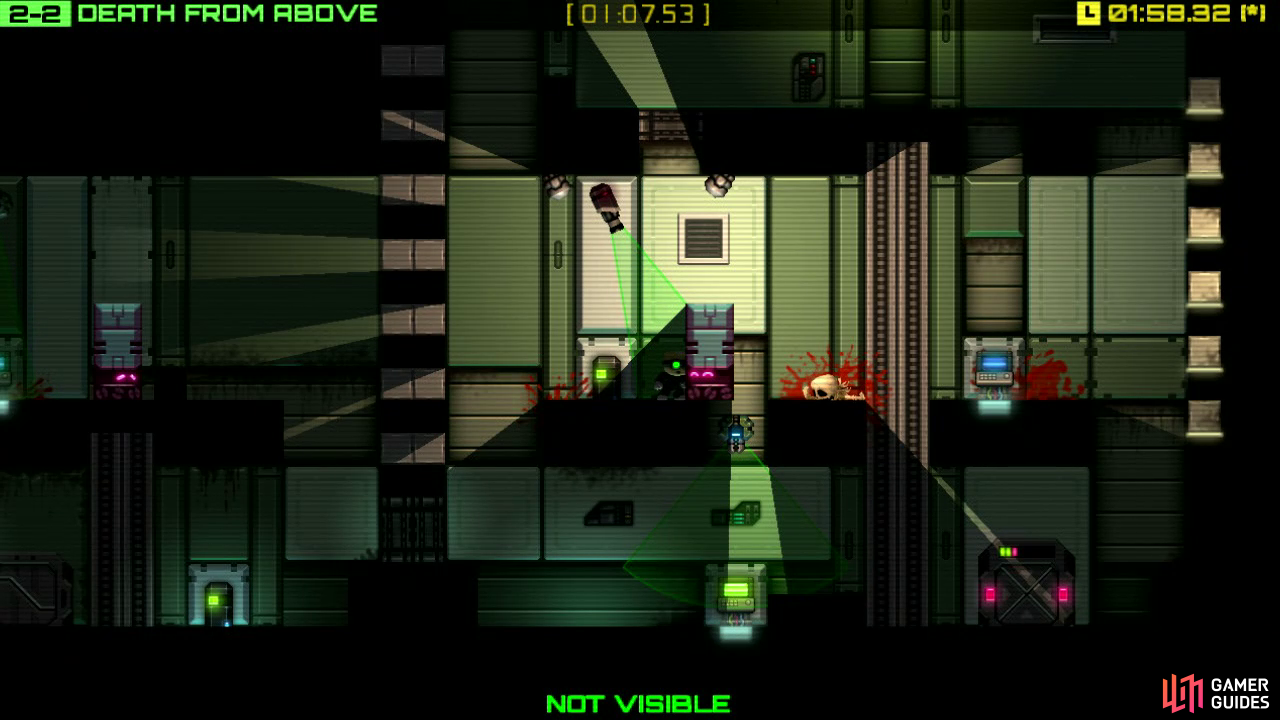 Push the robot to the left and it'll drop down to the platform with the camera and the switch on it. You'll have some shadow cover from the camera as you're pushing it, but you still need to time when to drop the robot from the middle floor to the lower floor (ideally wait for the camera's sweep to be moving left). Drop down to the robot, push it left, hack the final terminal and dash through the exit!
Video Guide (With Audio Commentary)
1153