S-Rank Targets
| **Time** | **Deaths** | **Spotted** |
| --- | --- | --- |
| 1 minute 20 seconds | 0 | 0 |
Step 1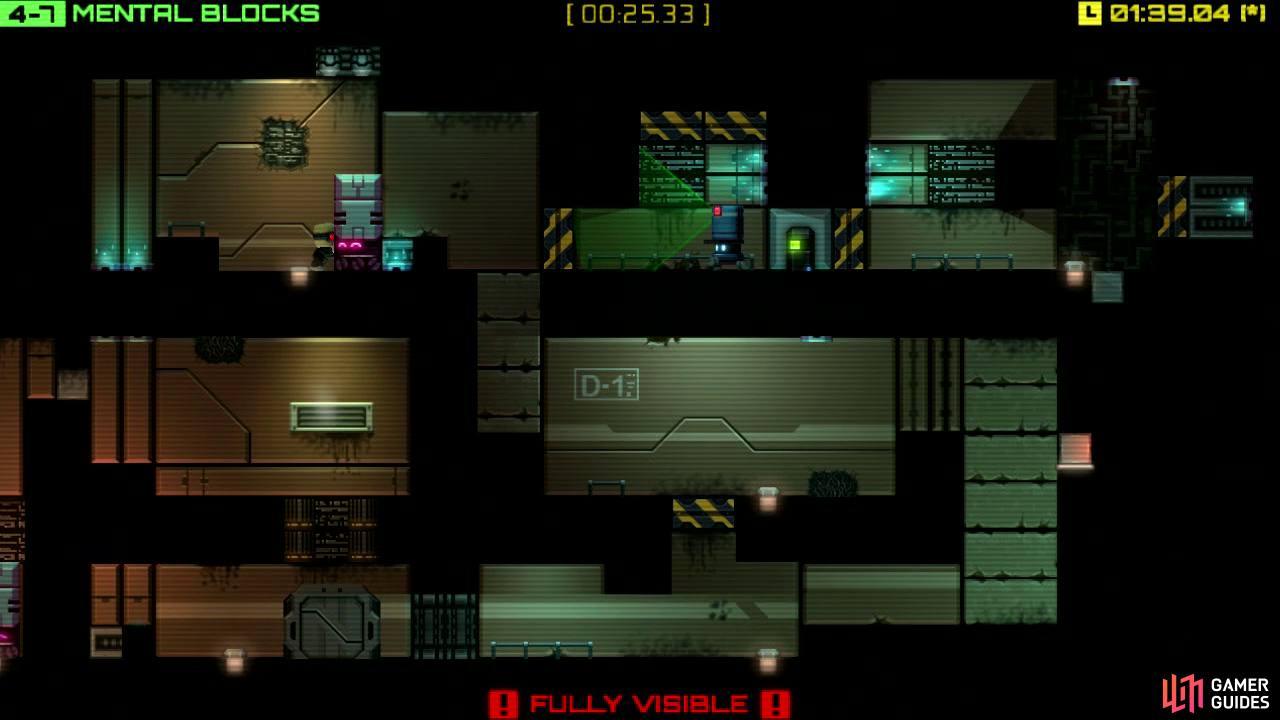 See that robot up above you? Push it to the lower floor, then to the left, over the floor switch and into the single teleporter hidden by the moving block. Head right and climb your way up to the robot located at the top of the room. If you're after the hidden [Helix] then now's the perfect time to grab it.
3273
Step 2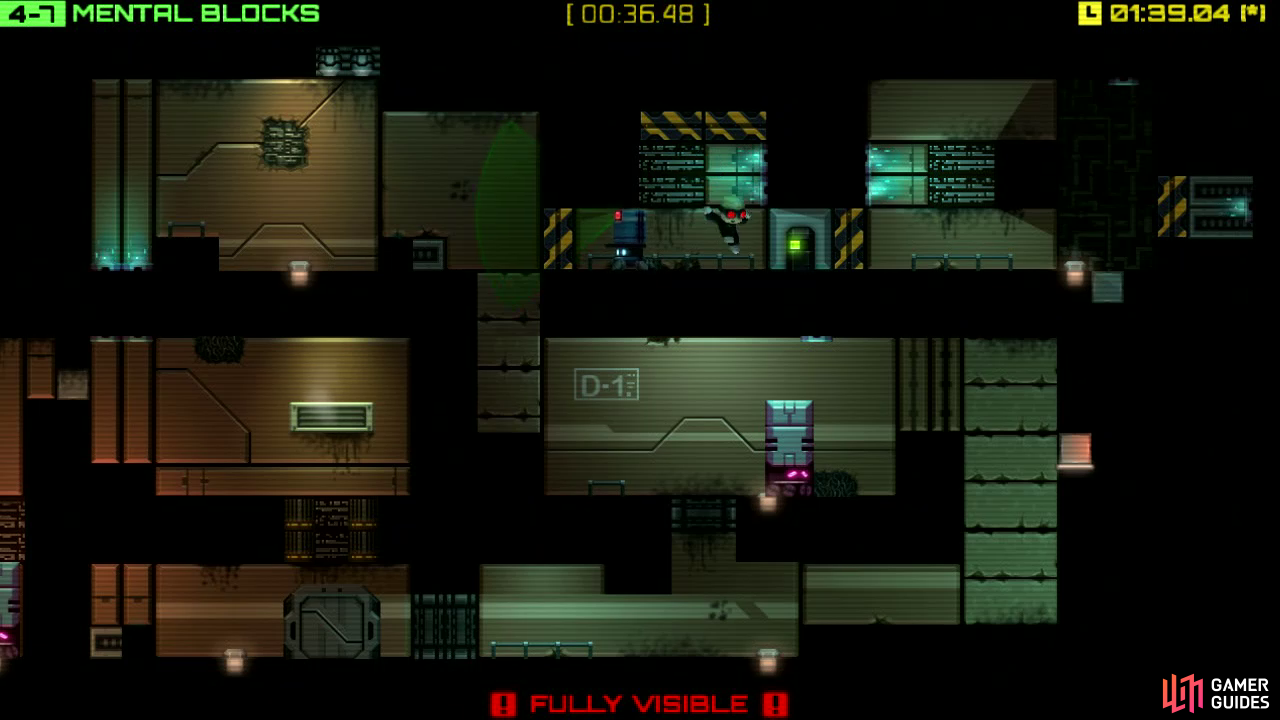 Stand back and wait for the enemy robot to turn right and begin walking back; before jumping over to it and then hopping through the teleporter located above its head. Now push the friendly block into the teleporter on the right and then very carefully jump back through the teleporter, hit the switch and leap up onto the block in the top corner.
Step 3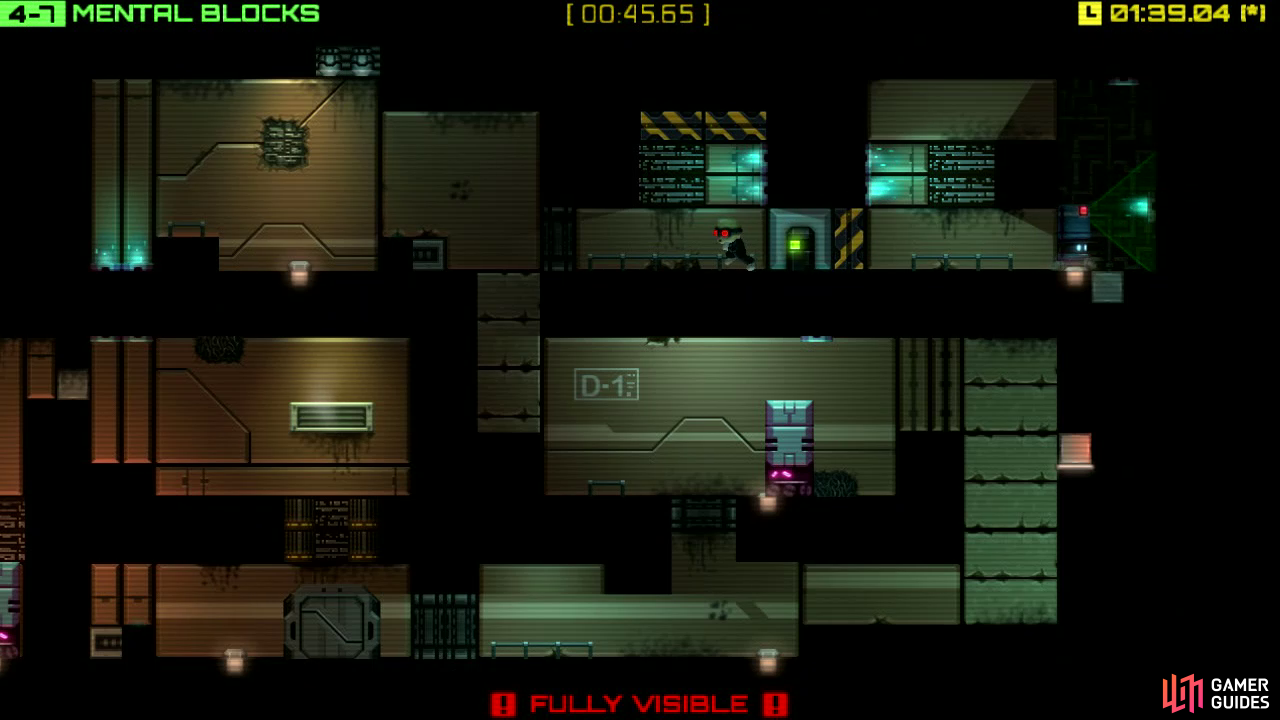 Once the enemy robot walks under you, drop down, flick the switch again to lock it in here and drop down to the robot below you. Push it to the lower ground and then climb up to the teleporters in the top-left corner of the room.
Step 4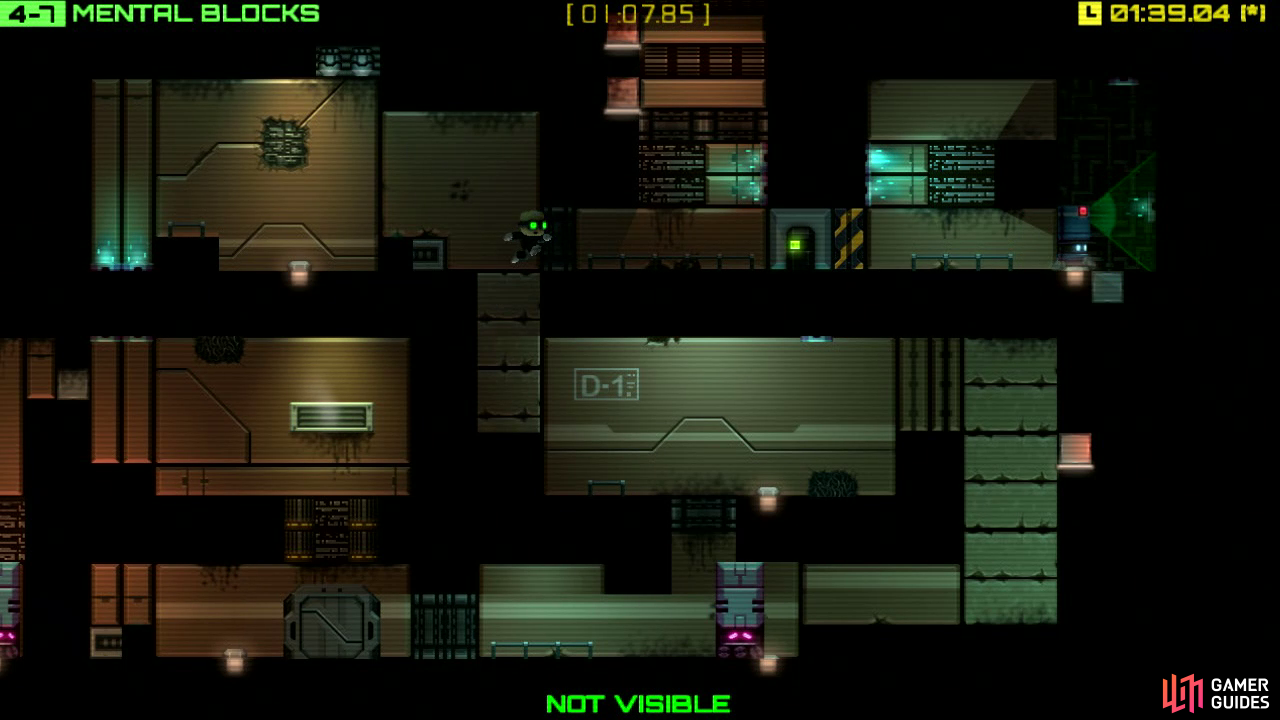 Go back to the friendly robot, push it onto the floor switch, climb back up to the upper floor and wait for the walking robot to stand on the switch here, opening up the door and allows you to climb the ledges above to the exit.
Video Guide (With Audio Commentary)
1178