S-Rank Targets
| **Time** | **Deaths** | **Spotted** |
| --- | --- | --- |
| 1 minute 05 seconds | 0 | 4 |
Step 1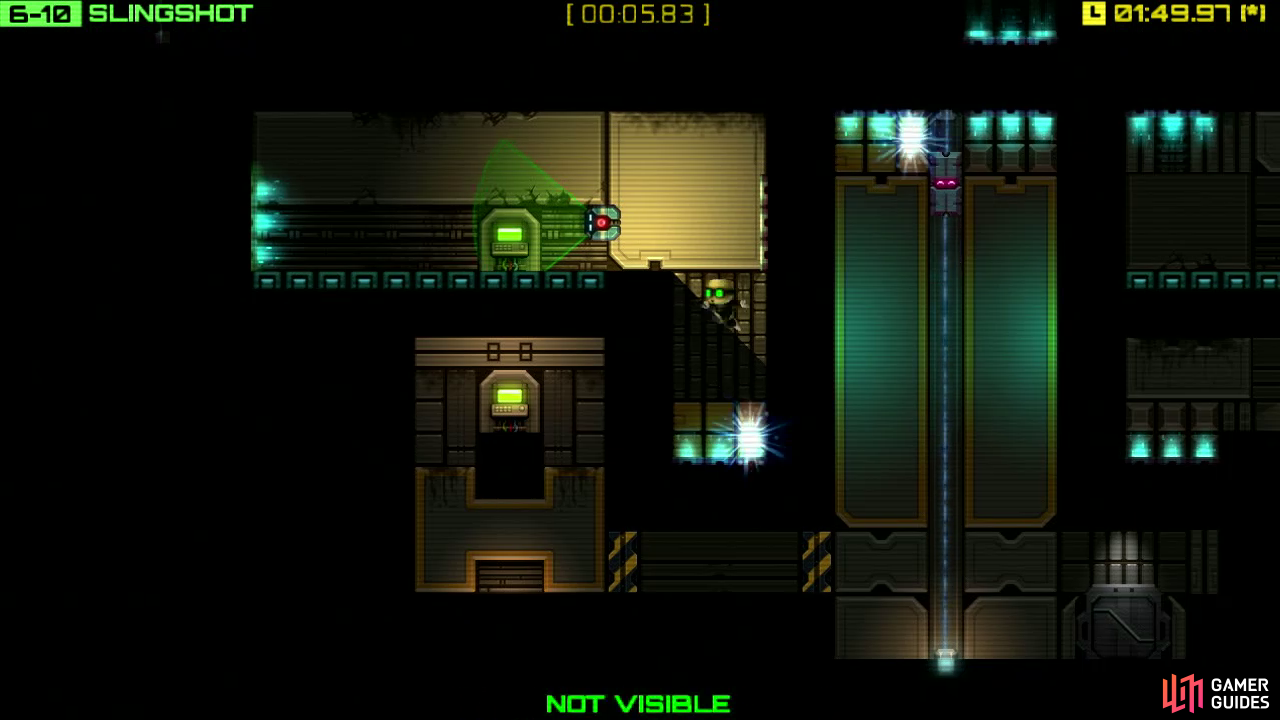 Run through the sensor beam and wait by the Slider until the Patroller starts passing over the sound tiles (up in the top-left corner of the screen). Now perform a slingshot jump up and to your left so you reappear in the room with said Patroller.
Step 2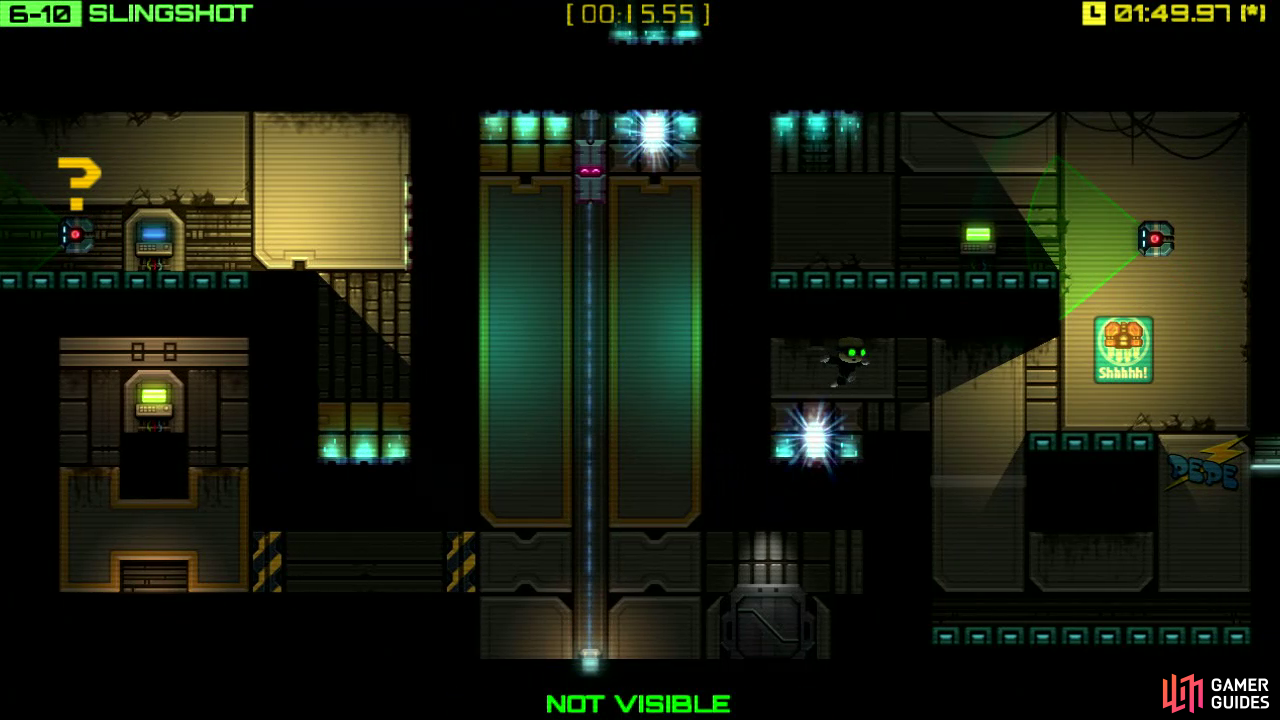 Crouch-walk to the terminal, activate it then make a run for the teleporter and drop back to the starting room again. As you fall down, pass through the sensor to drop the Slider and then perform a slingshot jump up to the right this time.
Step 3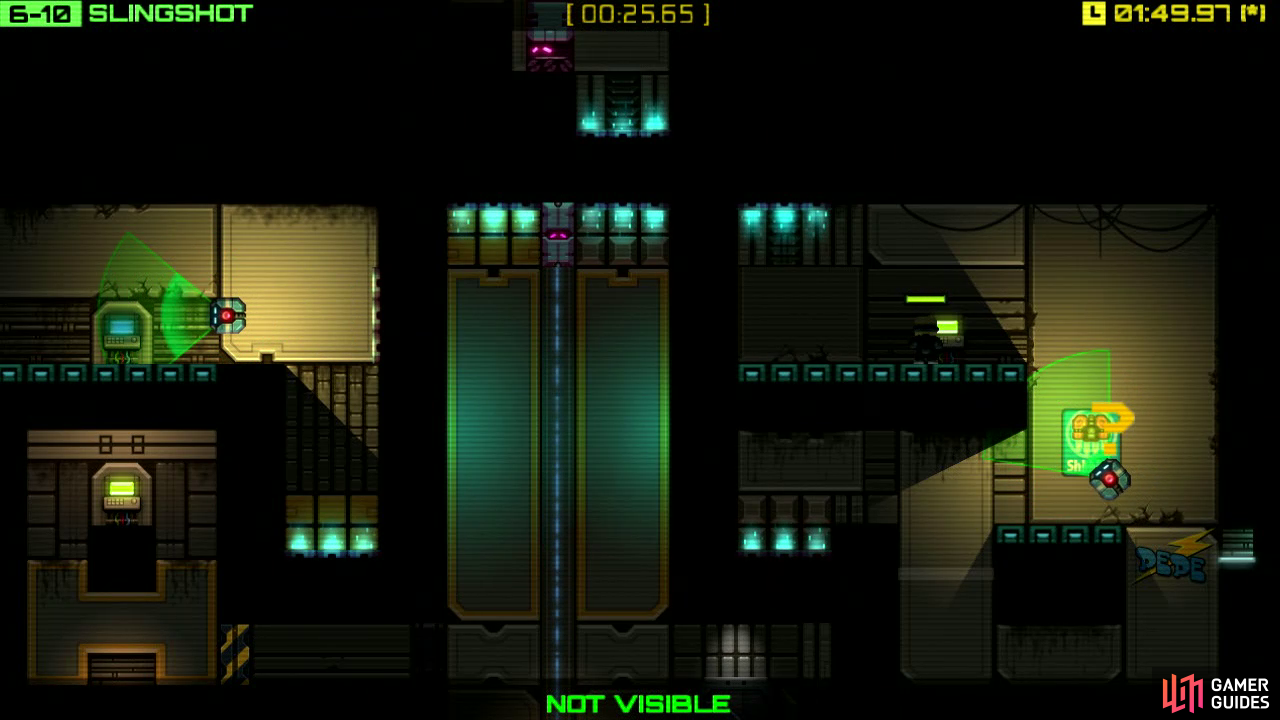 In this new room, drop down and attract the Patroller so it comes around the left-side of the tiles. Now use the ledge to hop up to the terminal, hack it then drop down into the teleporter where you'll reappear back at the start.
Step 4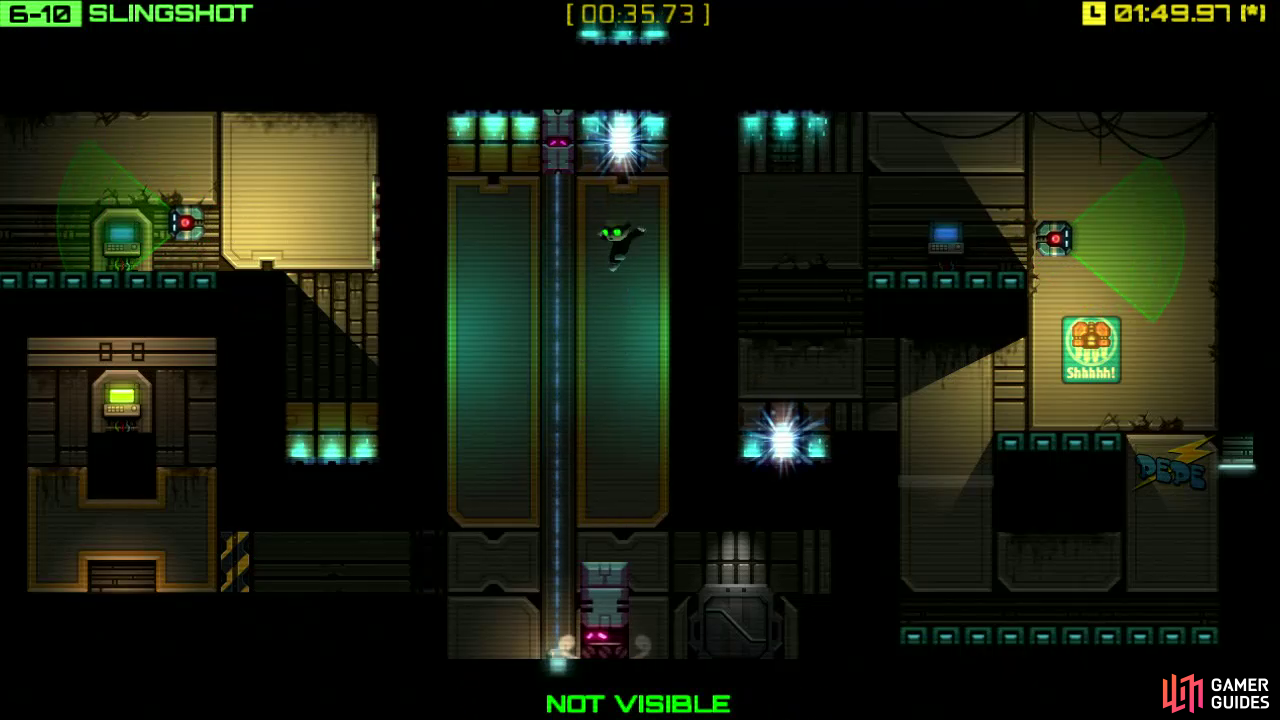 Bring the Slider back down (by going from left to right in the sensor) and then perform another slingshot jump up to the right; this time hold left as you'll reappear in a new room with a moveable block in it.
Push this block into the teleporter and follow it. Push the block into the sensor beam and then jump up to the beam to bring the Slider back down. Standing on the block, jump over the Slider to the door and you can now access the panel in the room on the left.
Step 5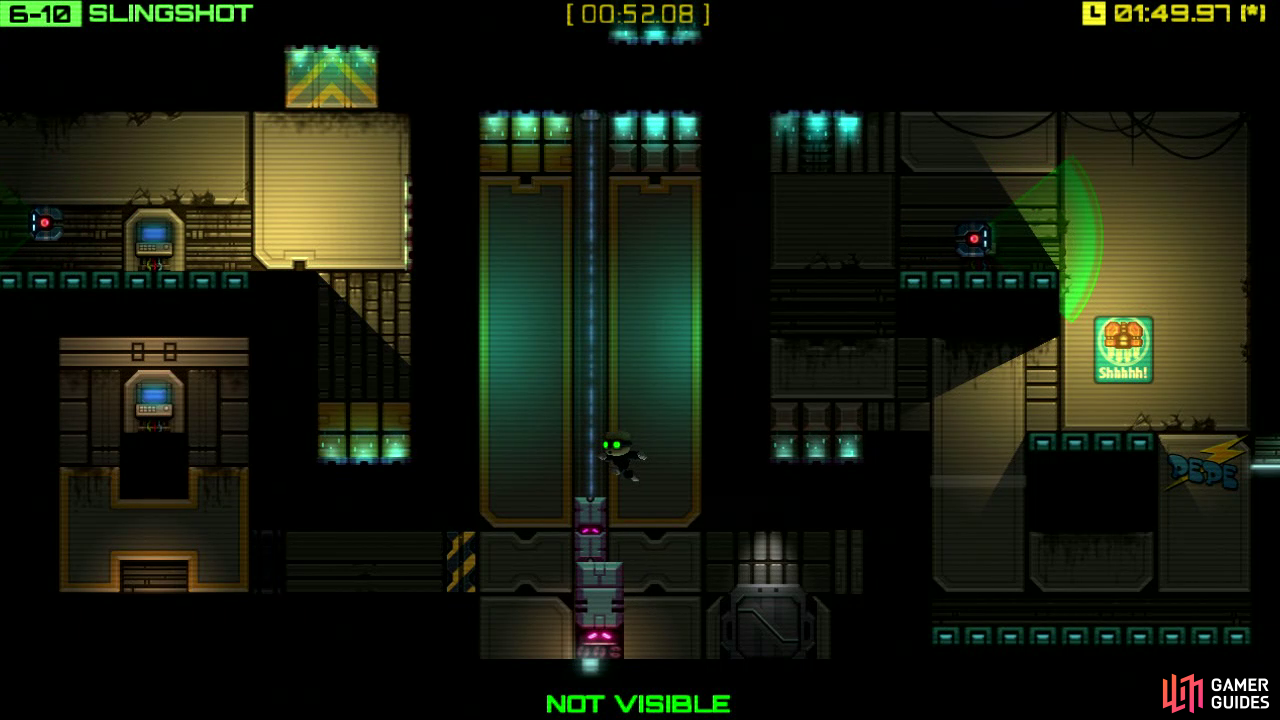 Jump back over the block (bringing the Slider down for one final time) and then slingshot jump up to the left and into the newly appeared teleporters in the ceiling. Once you land in the exit room, you can either leave or grab the hidden [Helix] .
3296
Video Guide (With Audio Commentary)
1201