S-Rank Targets
| **Time** | **Deaths** | **Spotted** |
| --- | --- | --- |
| 1 minute 10 seconds | 0 | 2 |
Note: Getting any better with your slingshot jumps? If not then you'll get plenty of practice on this level as they're essential for finishing it!
Step 1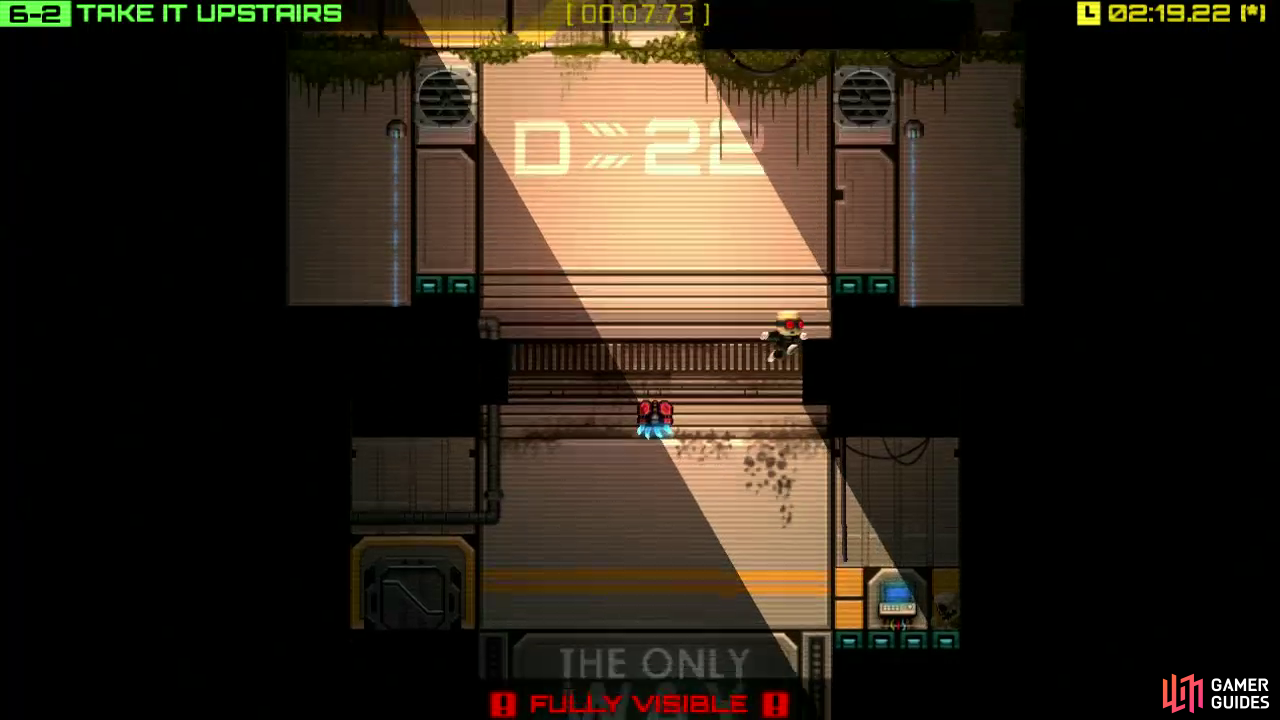 Drop down, run across the sensor bar and then crouch-walk to the terminal before hacking it. Now step back on to the sensor, jump up and then when the platform rises, slingshot jump up and to the right side of the new area.
Step 2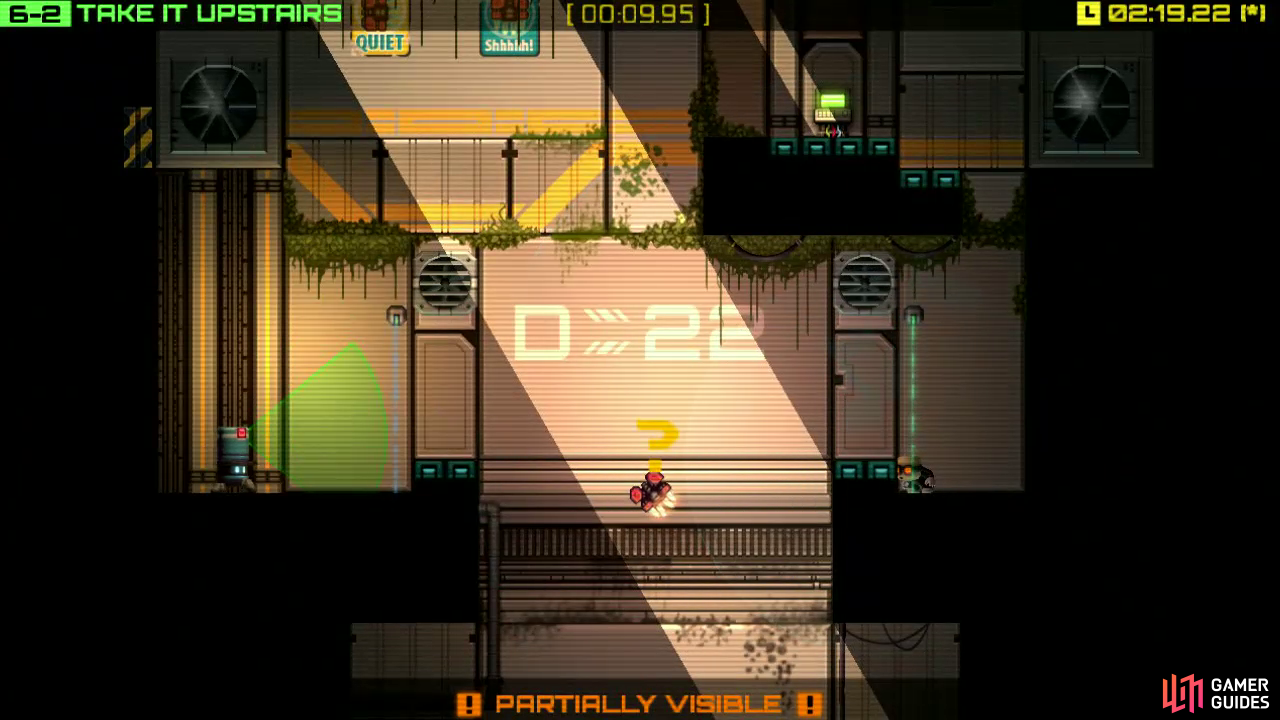 Crouch whilst standing in the new sensor area until the robot has stepped off the lift on the left, now crouch walk to the lift on your right and step onto it when it's lowered by the robot. If you need the hidden [Helix] still; now's your chance to grab it.
3288
Step 3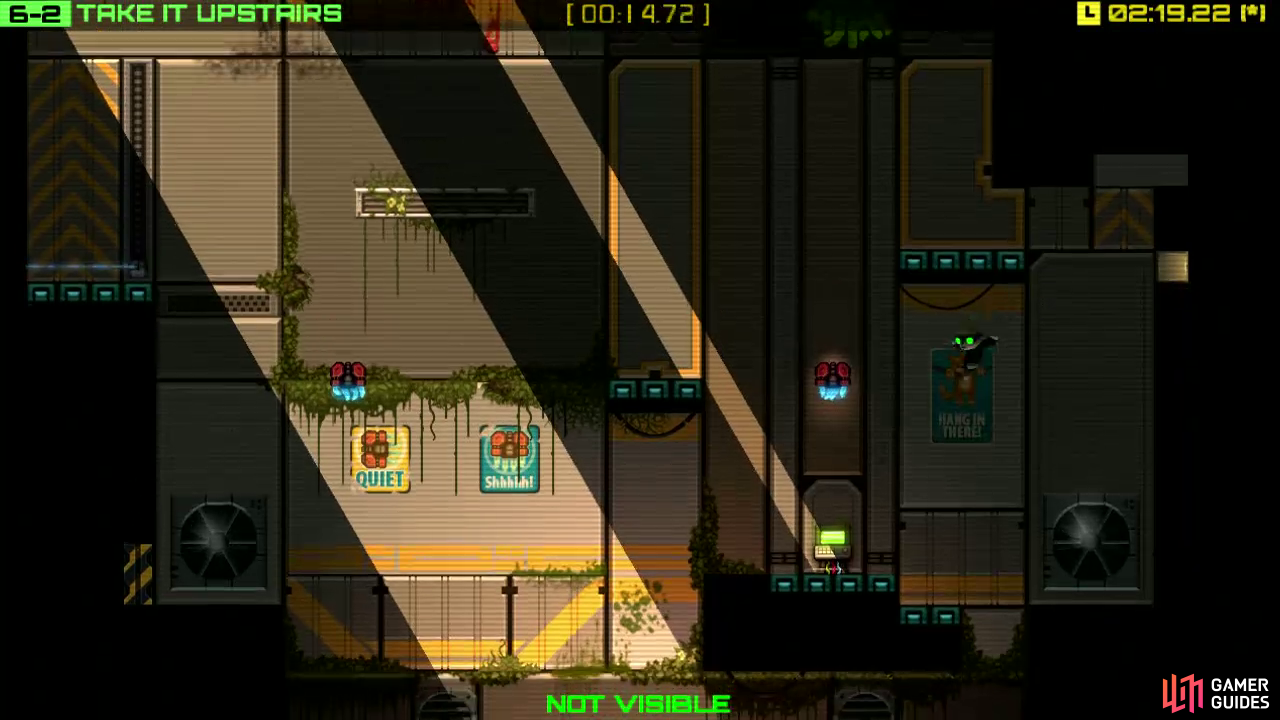 Once you're on the lift you'll want to perform a slingshot jump up to the sound tiles above the Red Drone, then drop down to the left onto the regular platform before crouch-walking to the panel and activating it.
Speedrunner's Note: It's a bit quicker to jump onto the lower sound tiles where the terminal actually is, but it's much easier to be spotted and killed this way.
Step 4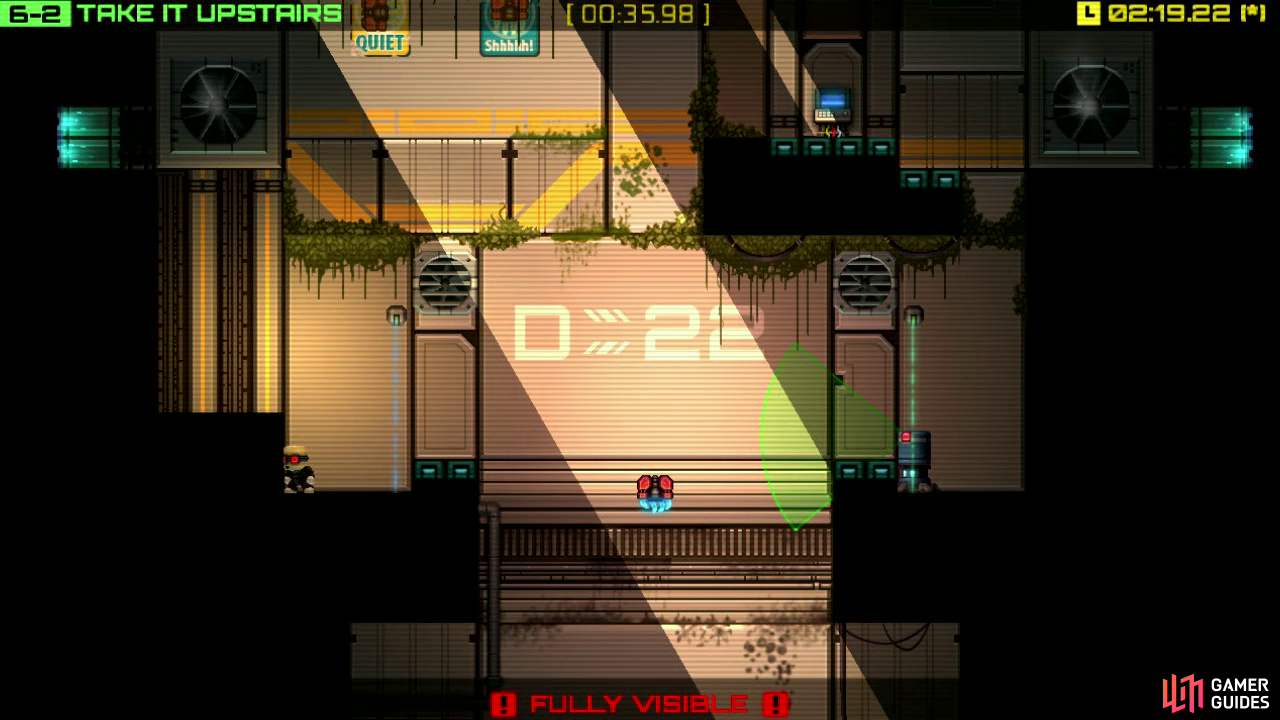 Drop back down to the sensor beam below and once the robot is back on the lift, step away so it walks off into the teleporter. As it's stepping off the lift you'll want to jump down to the springboard pit below and slingshot jump up to the left ledge.
Step 5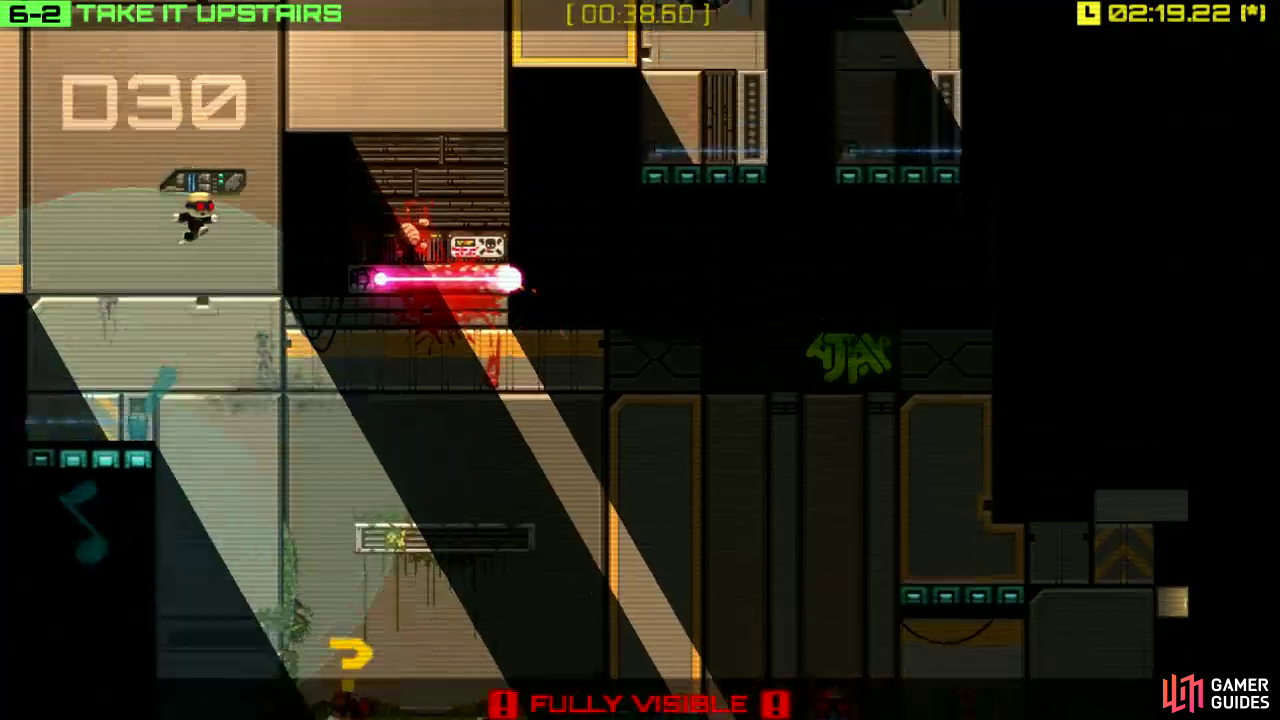 Step onto the lift when it's been lowered and get ready to slingshot jump up to the left where you'll land on sound tiles and another springboard. So immediately slingshot jump up to the platform by the red laser then get ready for a tricky double slingshot manoeuvre.
Step 6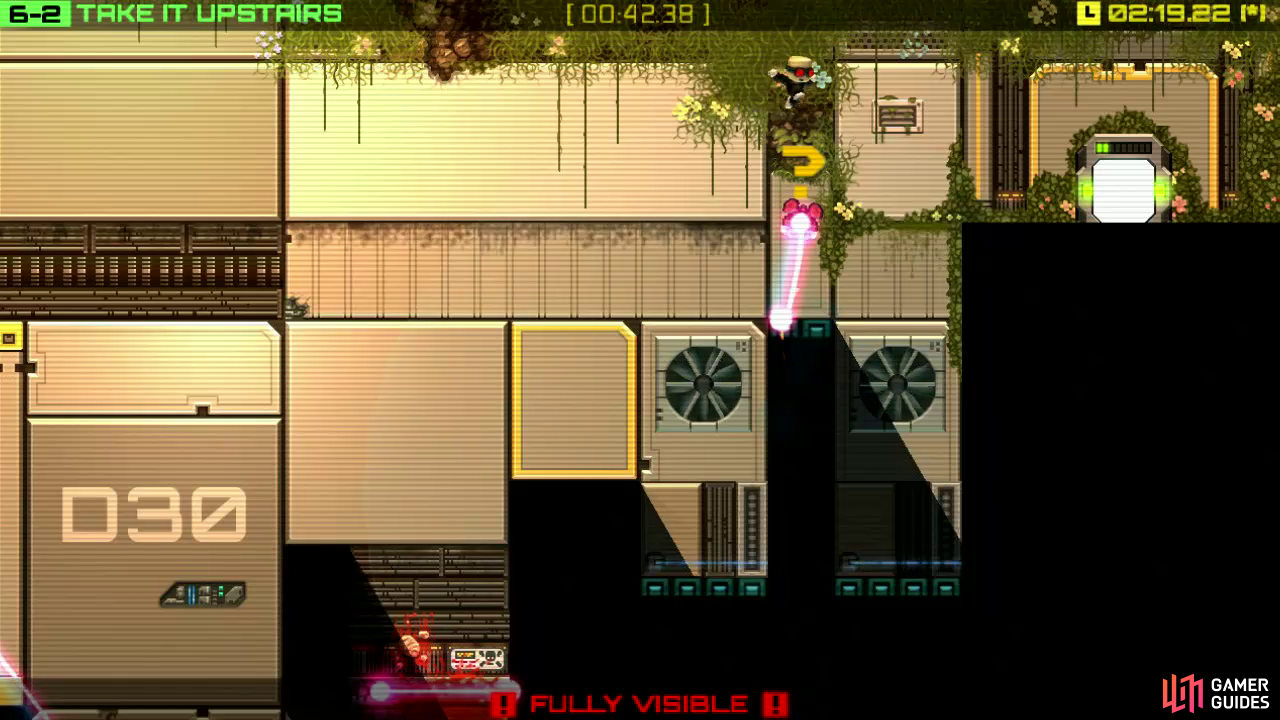 The final challenge requires you to slingshot jump up and over the Red Drone and then perform a second successive slingshot jump up to the exit. It's easy to mess up here as the Drone can be quite a lucky shot sometimes. To make it easier, try jumping out to the left first before coming in over the top of the Drone. You'll need enough height to do it, but it allows you to dodge its laser beam more effectively.
Video Guide (With Commentary)
1193