S-Rank Targets
| **Time** | **Deaths** | **Spotted** |
| --- | --- | --- |
| 50 seconds | 0 | 6 |
Note: The [Helix] is in plain sight at the start of the level. It can be tricky to pick up safely, so our advice for pocketing it can be found below.
3291
Step 1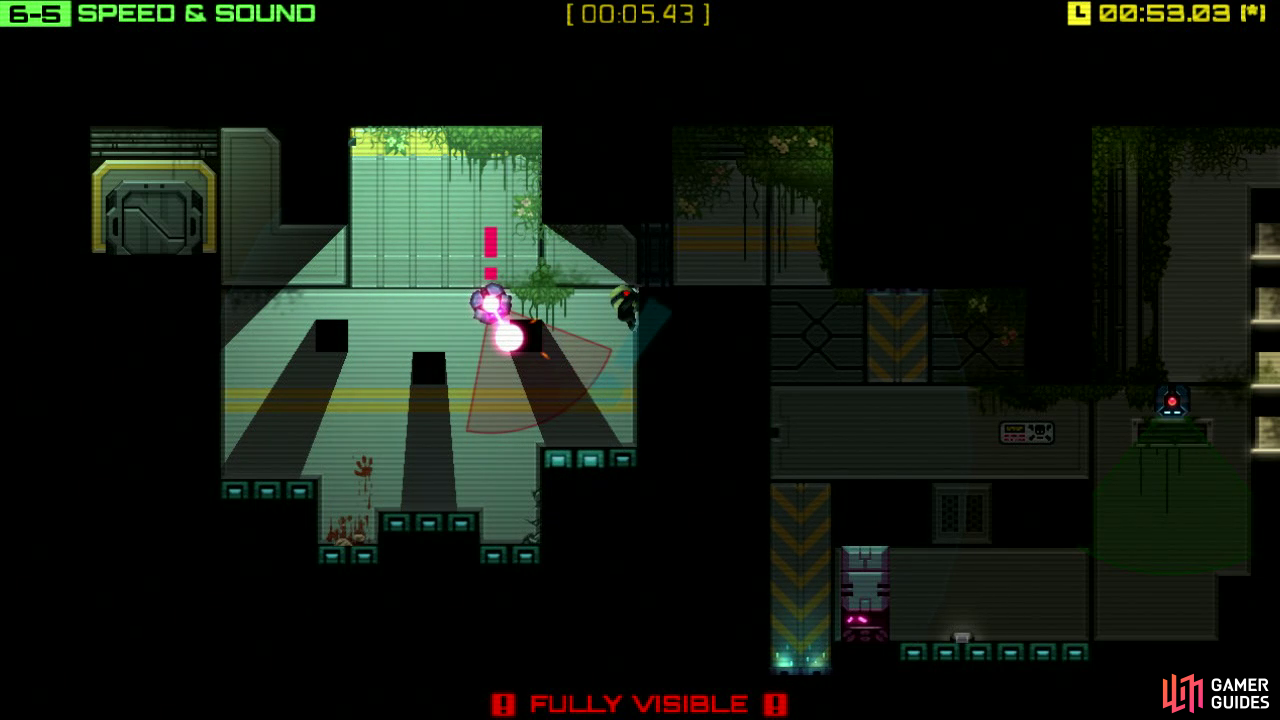 This first Patroller can be a cheeky chap to get past; so you'll want to be a bit cheeky with your methods. Jump across to the far-right set of sound tiles and then begin jumping up and down in the shadows (but position yourself so you're more on the left-side of the shadow than the right).
This should lure the Patroller to the left-side of the single square block. Wait for it to try and come down past it, or even better, if it tries to kill you; it'll lock itself into that position for a few seconds allowing you to make your escape to the right.
Step 2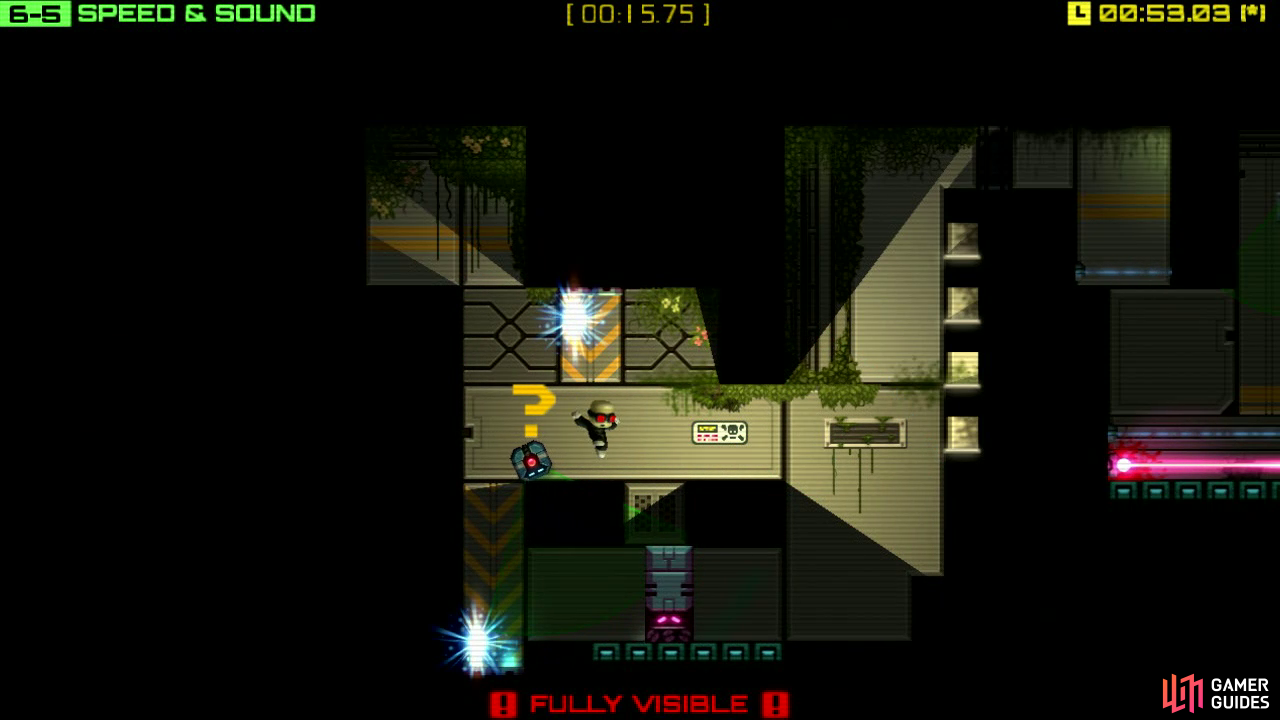 Fall down the pit but push right so you land to the left of the movable block. Push it right until it's on the floor switch and then keep jumping up and down on the sound tiles to attract the attention of the Patroller.
It'll fly up and around the left side, so use the teleporter to drop down and fall past it as it goes to investigate the noise. This allows you to climb the ledges in peace and reach the final area of this level.
Step 3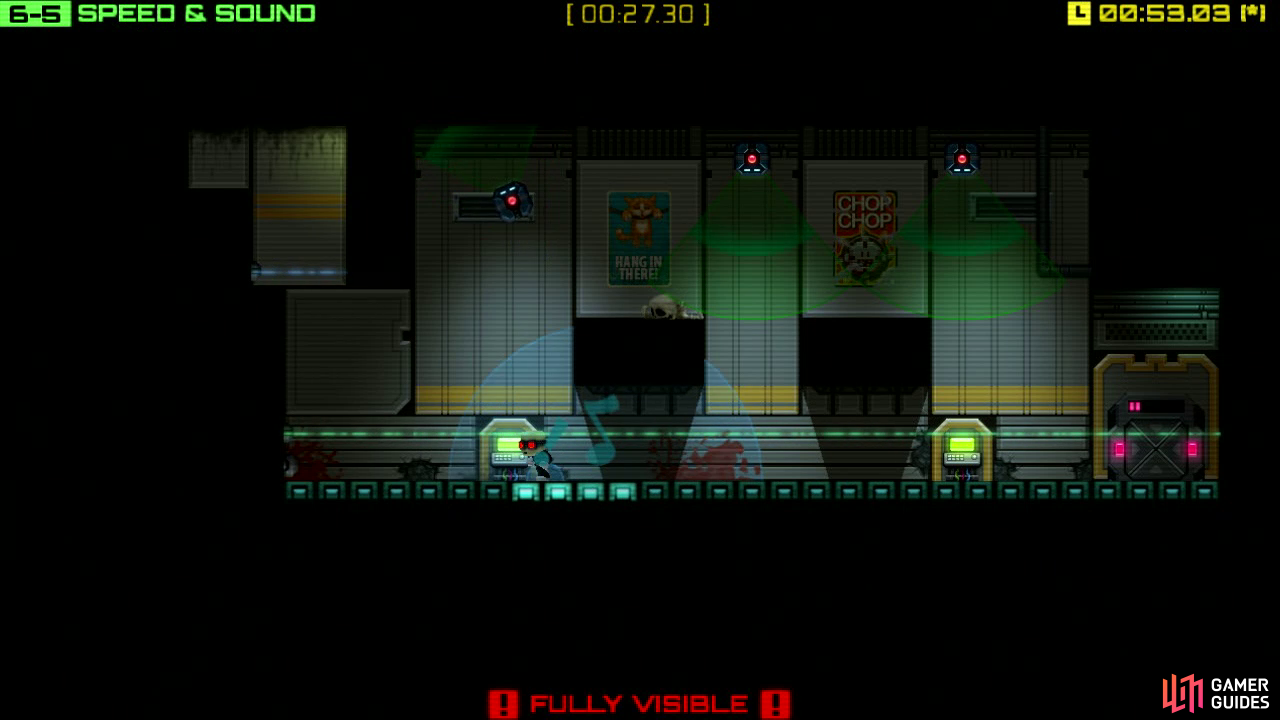 Important Note: DO NOT duck here! You'll leave the sensor, triggering the always-fatal laser beam to the face trap.
So begin this area by running right, attracting the attention of the Patroller, and hide in the left-side of the shadow. Once the Patroller leaves to reset its position, start running to the terminal and hacking it when it reaches the bottom of the rectangular air vents in the background (so before it actually stops moving up). This will buy you enough time to hack it and make a run to the right.
Step 4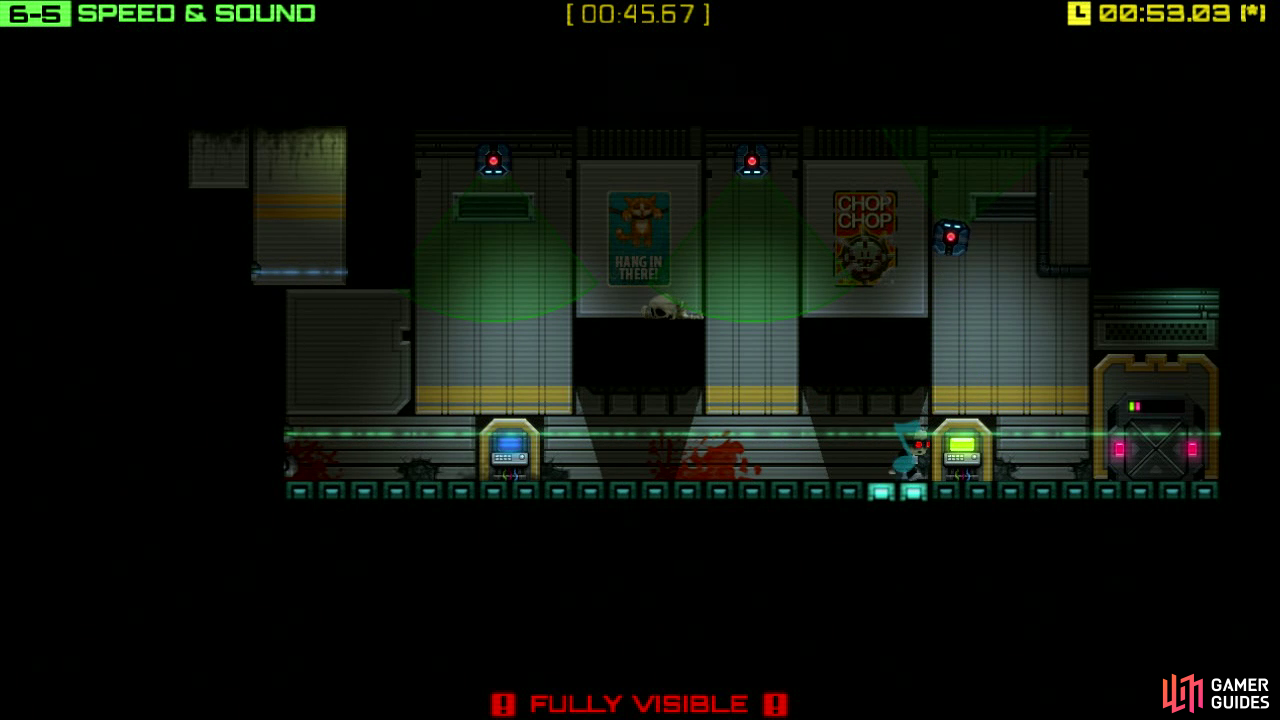 Run right so you reach the final panel, but turn left again and stand in the shadows whilst the Patrollers all come down trying to find you. If the middle Patroller hangs around for a bit longer than the others, then you'll need to wait for it to reset itself then go back out to the terminal to re-attract the attention of the third Patroller on its own.
Once it's reached the air vent on its trip back to the ceiling, dash out, hack the terminal and leg it like your life depended on it to the exit.
Video Guide (With Audio Commentary)
1196