S-Rank Targets
| **Time** | **Deaths** | **Spotted** |
| --- | --- | --- |
| 1 minute 20 seconds | 0 | 4 |
Version Difference/Speedrunner's Note: There was a significant speed trick on this level that worked for PC players. This AI glitch abuse has been removed from the PS3/Vita versions.
Step 1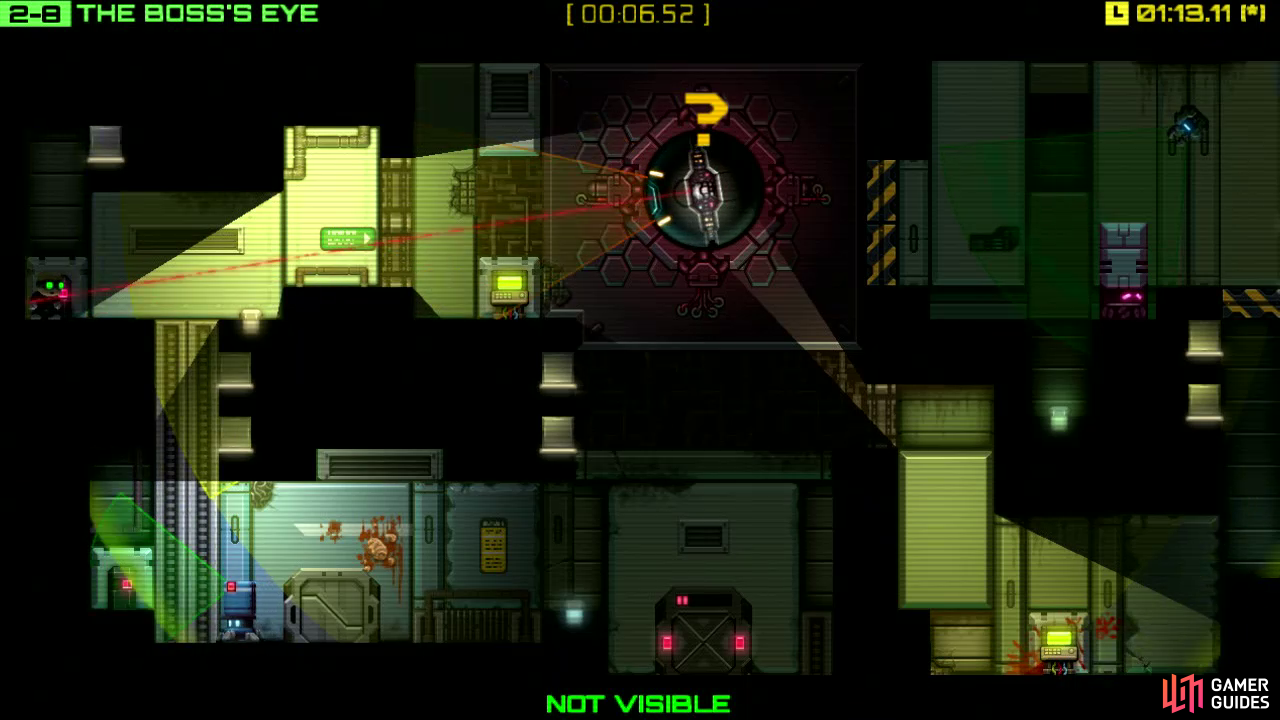 Immediately upon starting the level, dash left and hit the switch so the robot walks onto the newly raised part of the floor. Now hit the switch again, lowering the platform, and now jump up the ledges above you and - quickly - run to the switch on your left (it's in a dark spot).
Step 2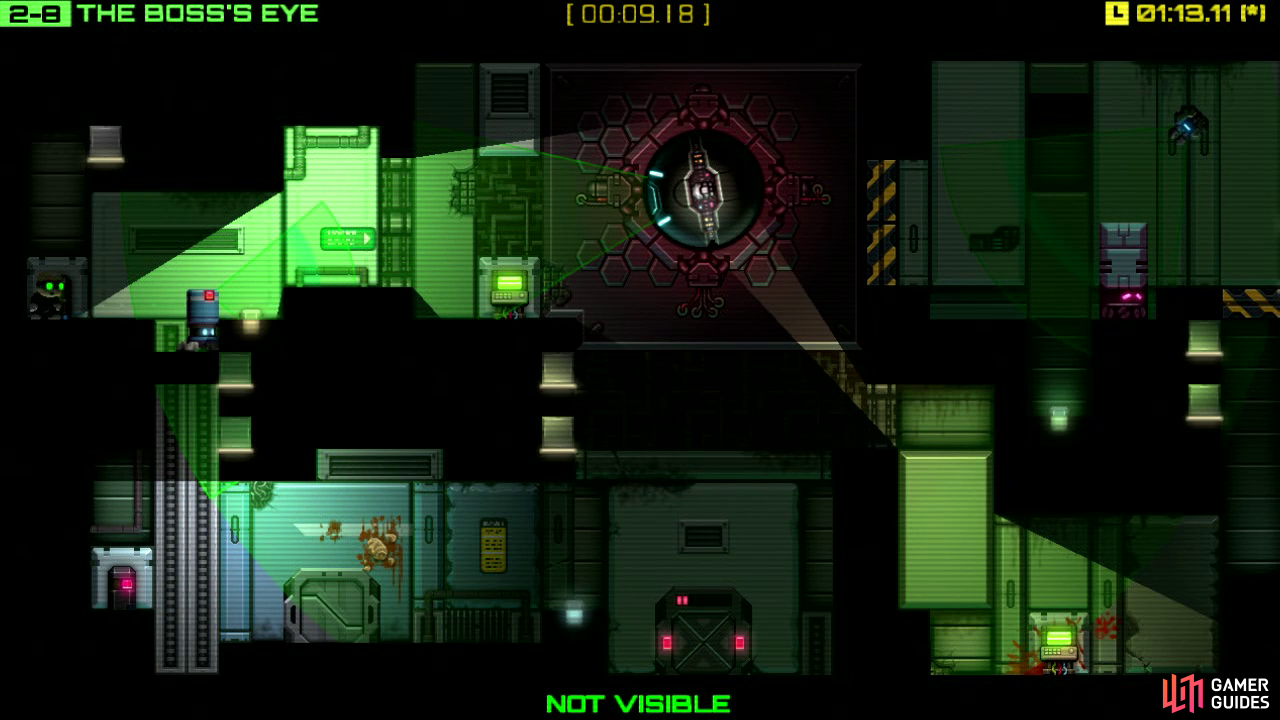 Keep an eye on the robot and once it reaches the switch and then when it turns around , hit the switch to raise the platform. It's much quicker to let it turn around (rather than jumping up to the ledge above you).
Step 3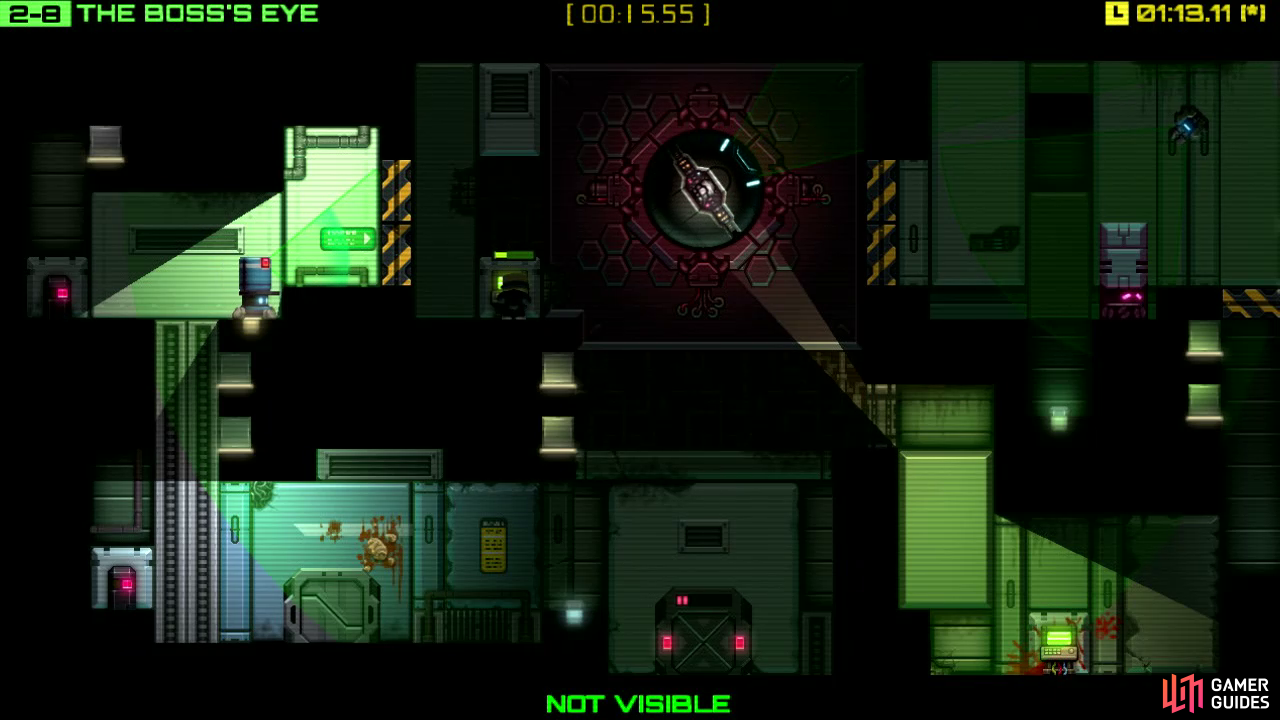 Once the robot reaches the top and steps off onto the floor switch, hit your switch again (to lower the lift) and then drop down into the hole back down to the ground floor. If you need the [Helix] on this level, now's the perfect chance to grab it.
3199
From here, jump up the two ledges in the middle of the room (under the boss), then hack the terminal up here.
Step 4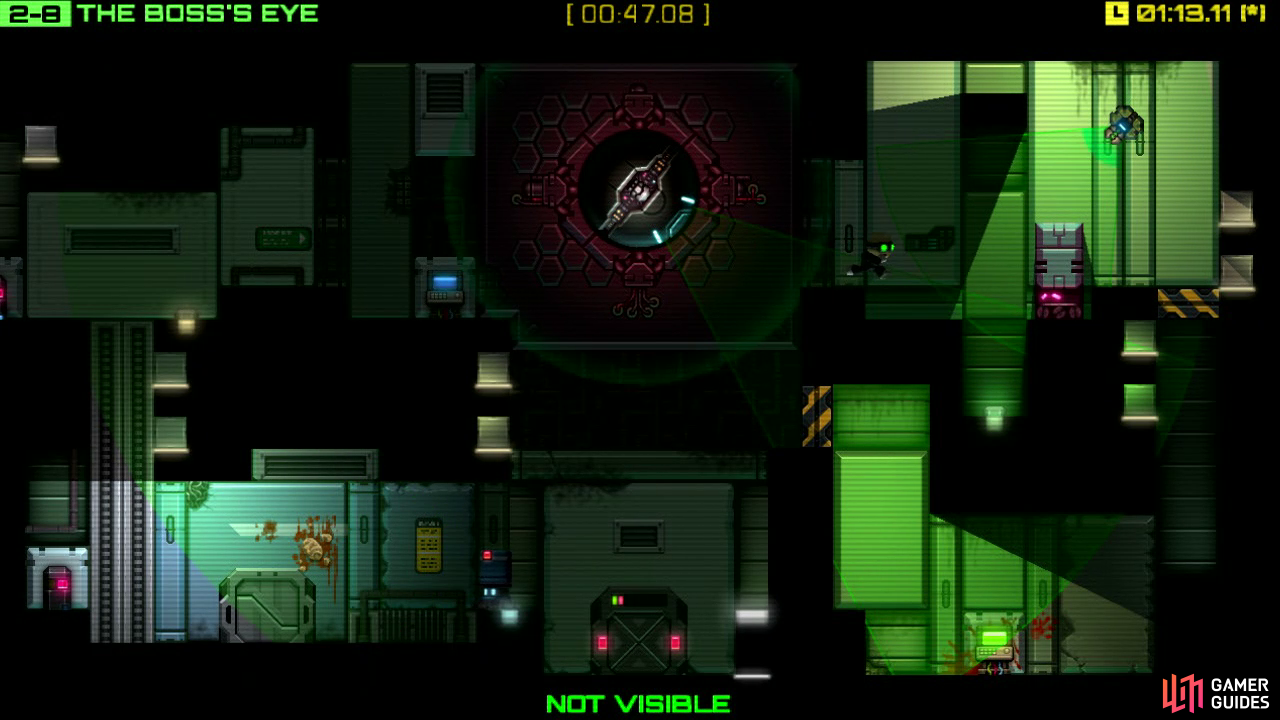 With the terminal activated, jump back up to the switch where the Robot is (when its back is turned naturally) and once it is on the lift immediately send the lift back down. Raise the platform near the floor switch when the Robot is close to the switch and as soon as the Robot is back where it came from, hit the switch one final time to keep it there.
Step 5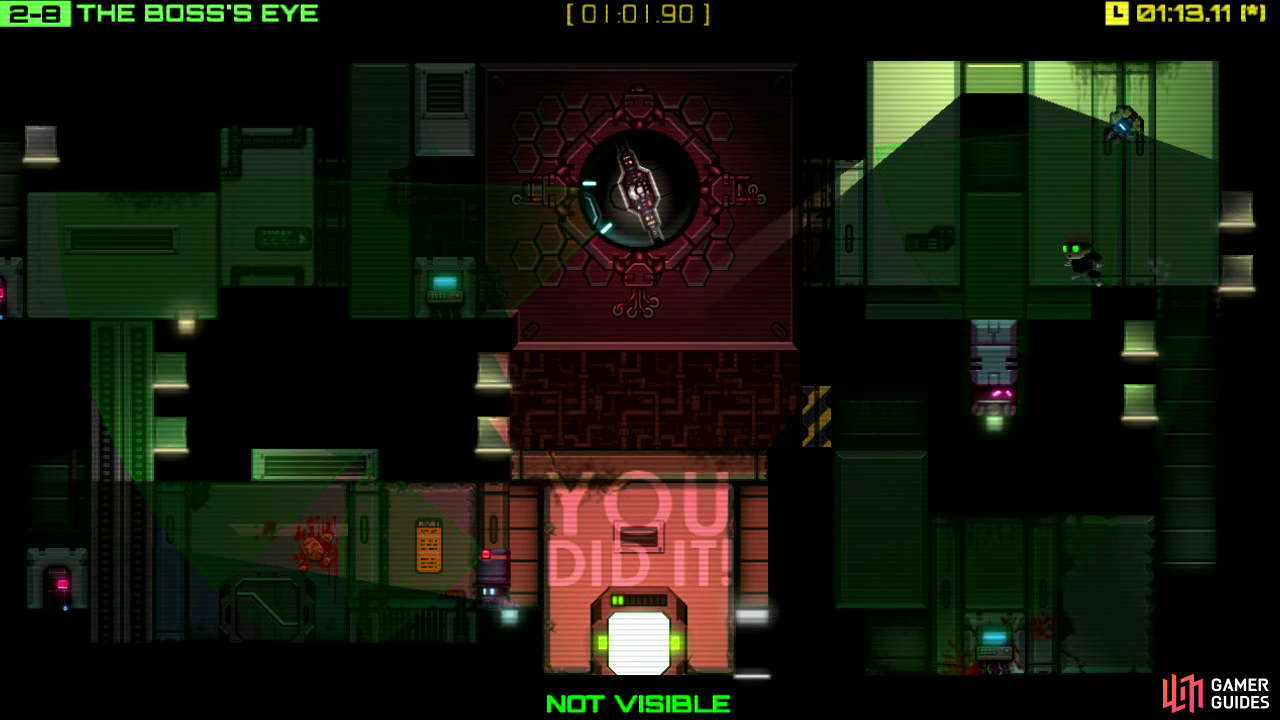 Go up the left-side to the terminal, jump down, then up to the right ledge beside the boss, hang here until the shadow begins to go right , jump over the friendly Block and begin pushing it left (pause for a second until the moving shadow catches up, ensuring the Turret doesn't spot you).
Drop down to the terminal, hack it, climb back up and time your jump up underneath the turret so the shadow is moving from right to left. Follow is and then drop down into the exit.
Video Guide (With Audio Commentary)
1159