S-Rank Targets
| **Time** | **Deaths** | **Spotted** |
| --- | --- | --- |
| 1 minute 10 seconds | 0 | 0 |
Note: This level is about keeping the order of the sensors progressing and this means if you mess up by jumping away from any sensors, they'll reset themselves to the last checkpoint, costing you a chunk of valuable time.
Step 1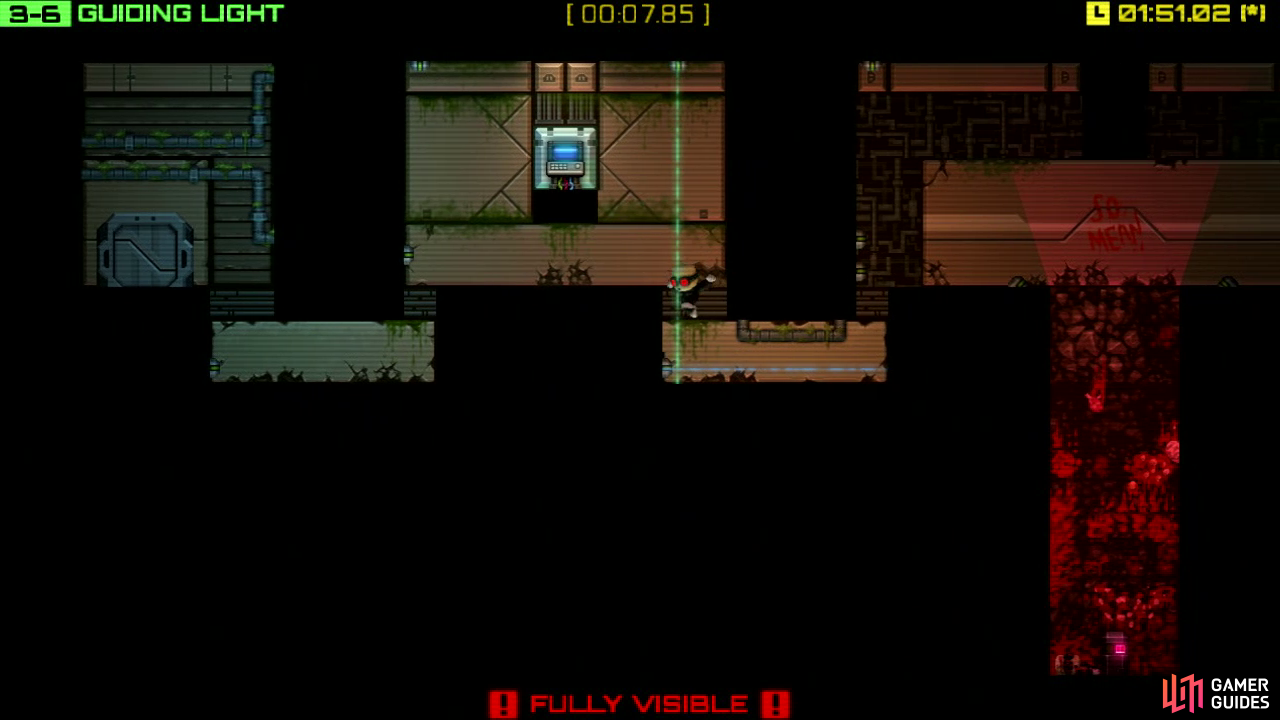 Duck then jump up to the first terminal and once you're finished with it, drop back down to the gap on your left to start the sensor sequence properly. Jump up, run right, then carefully drop down and left. Now run right, jump up, jump across the gap (don't jump too early either) and then run right into the next part of the room.
Step 2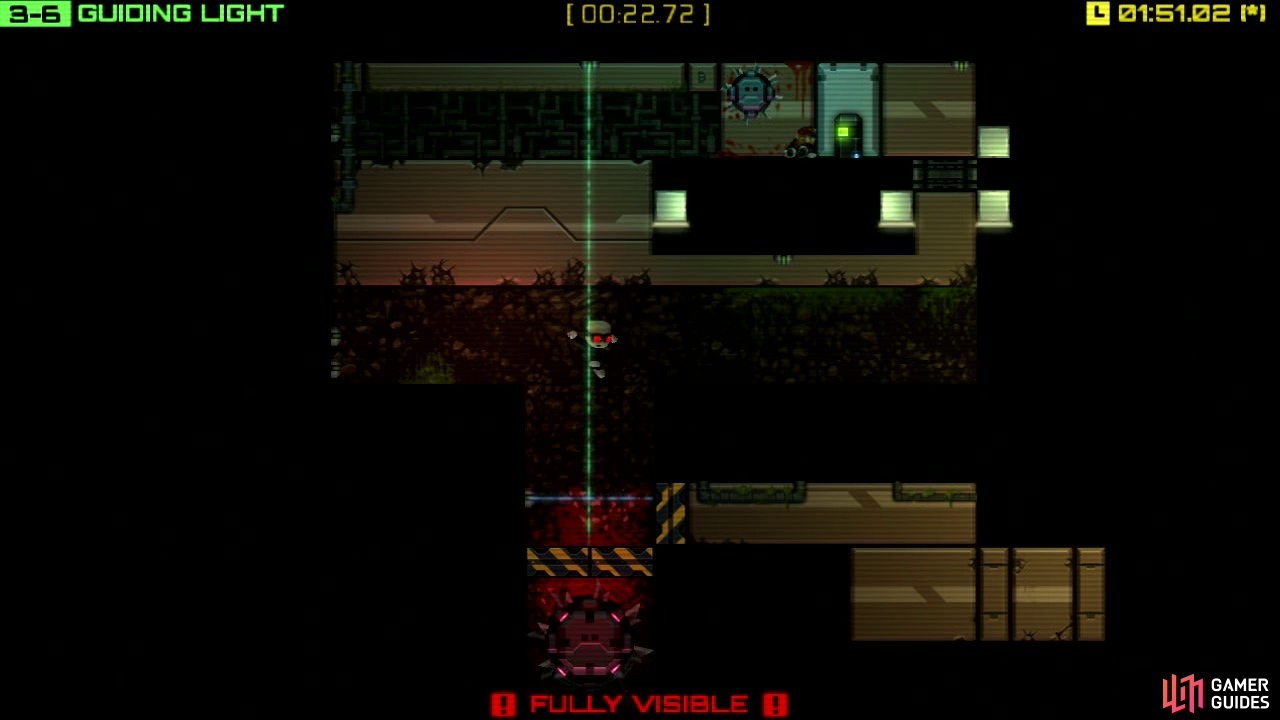 Jump up to the ledge on your right, pull yourself up, crawl under the grinder, flick the switch, drop down, touch the sensor down here and then climb back up to the grinder. Crawl back under it once again, and be careful when jumping from here to the long vertical sensor in front of you (it's easy to mess the angle up and get killed). Now run right and into the third - and final - room of this chamber.
Step 3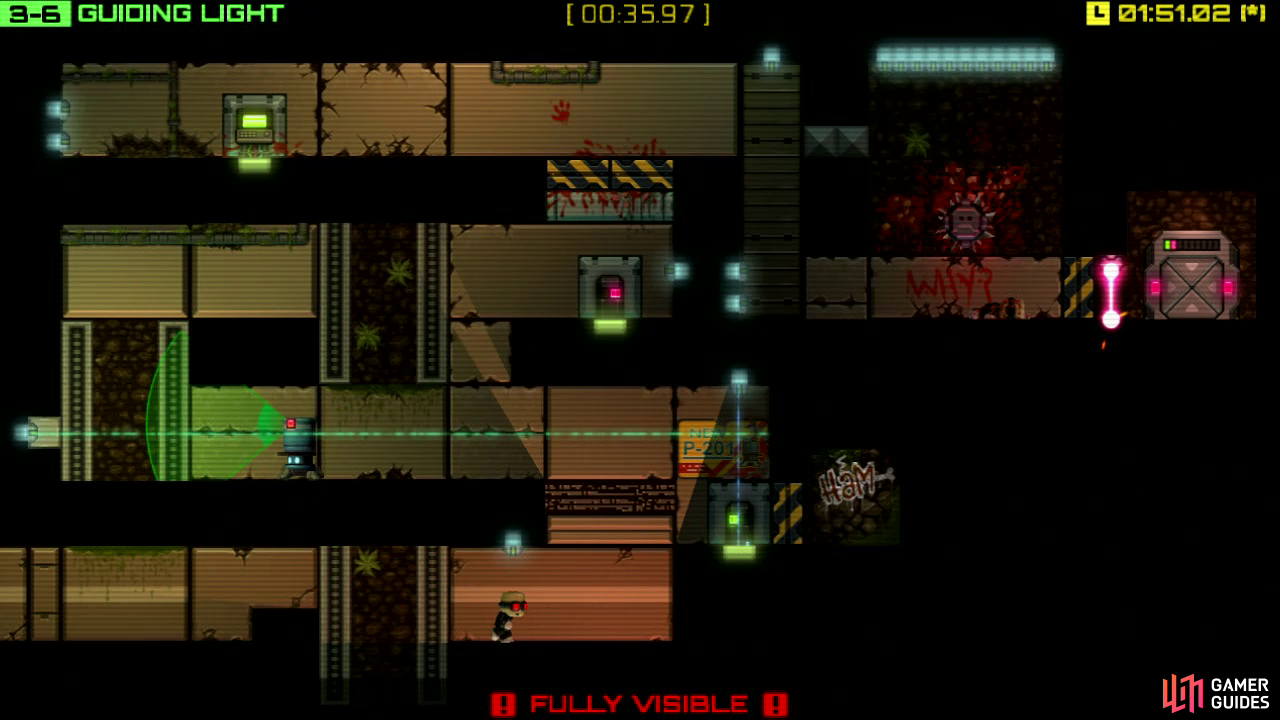 Jump up to the middle two platforms (over the walking robot), hit the switch on the right as the robot is moving from right to left (so it's picked up by the lift) and wait for it to reach the top.
Step 4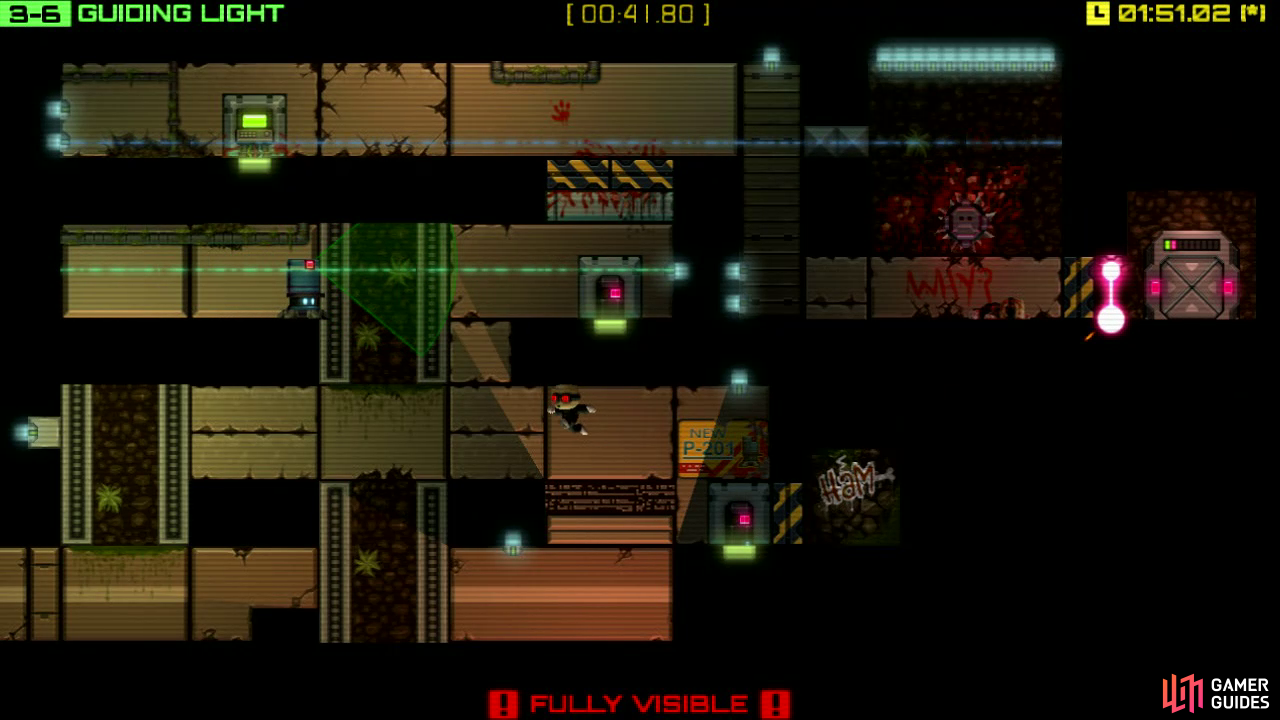 Hit the sensor and the robot will keep the next one active as you jump back to the switch, stand in the sensor and hit the switch when the robot reaches the lift on the far left. Don't move until the robot has triggered the next sensor (or you'll have to start all over again, ruining an S-Rank run).
Step 5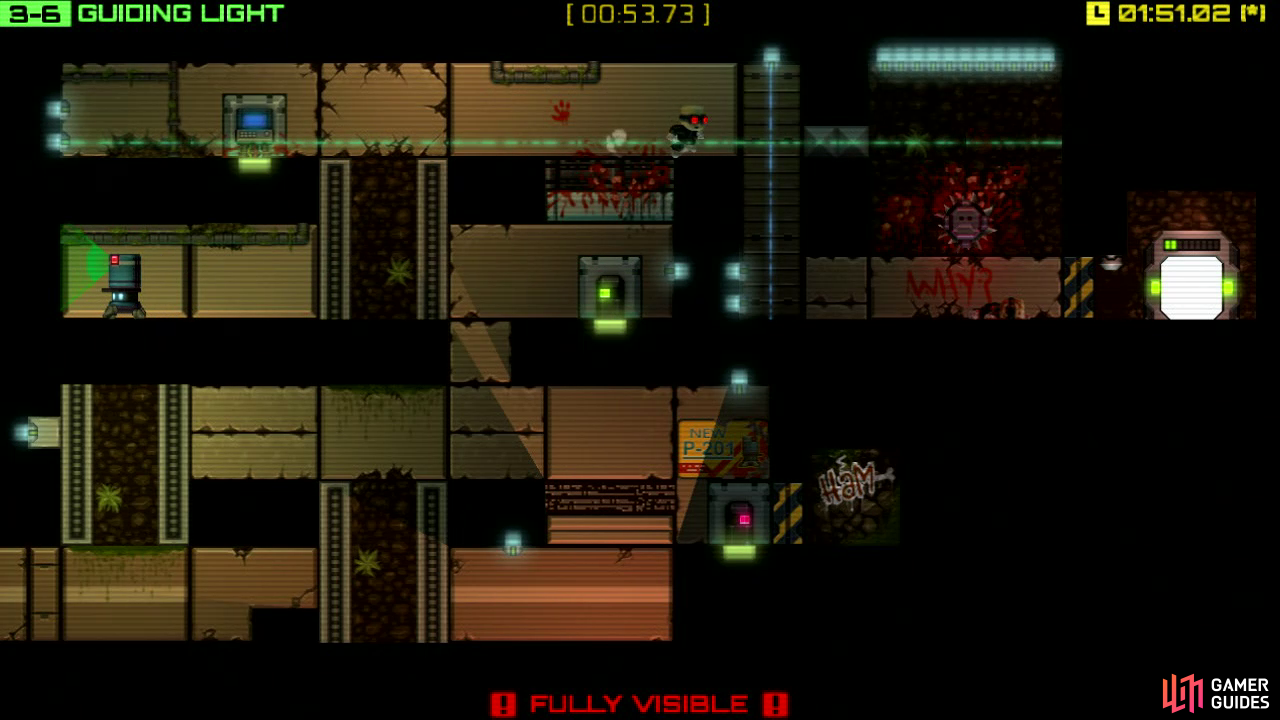 Jump up to the next switch and hit it as the robot is walking away from it . Jump up to the terminal, hack it, then speedrunners can jump across the rapidly closing platforms on the right (tricky, but most definitely faster), or for safety (and for reaching the [Helix] on this level), you can go back to the switch and get the robot to the top floor (making sure to drop the lift again once it's walking past the terminal).
Step 6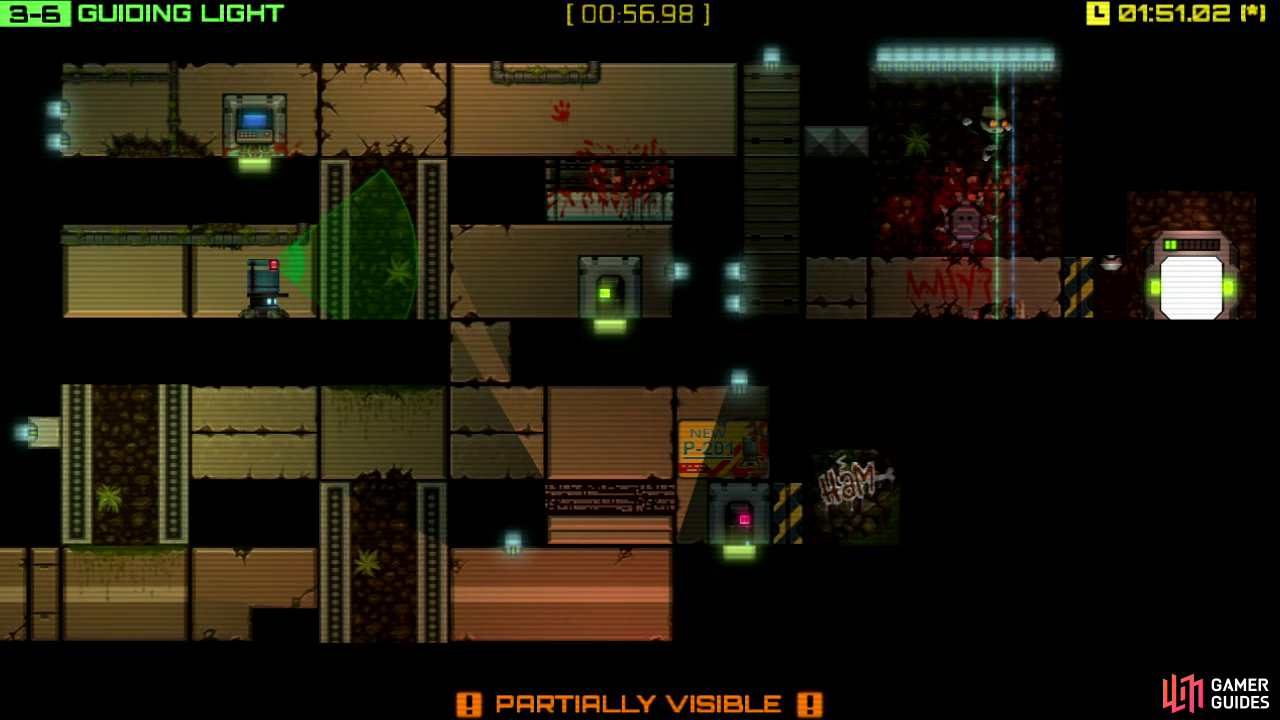 Jump up and right to the next sensor, drop down and then leap up to the ledge located to the left of the grinder. Jump right over the grinder, triggering each sensor in turn, opening the door to the exit.
3207
Video Guide (With Audio Commentary)
1167