S-Rank Targets
| **Time** | **Deaths** | **Spotted** |
| --- | --- | --- |
| 35 seconds | 0 | 0 |
Step 1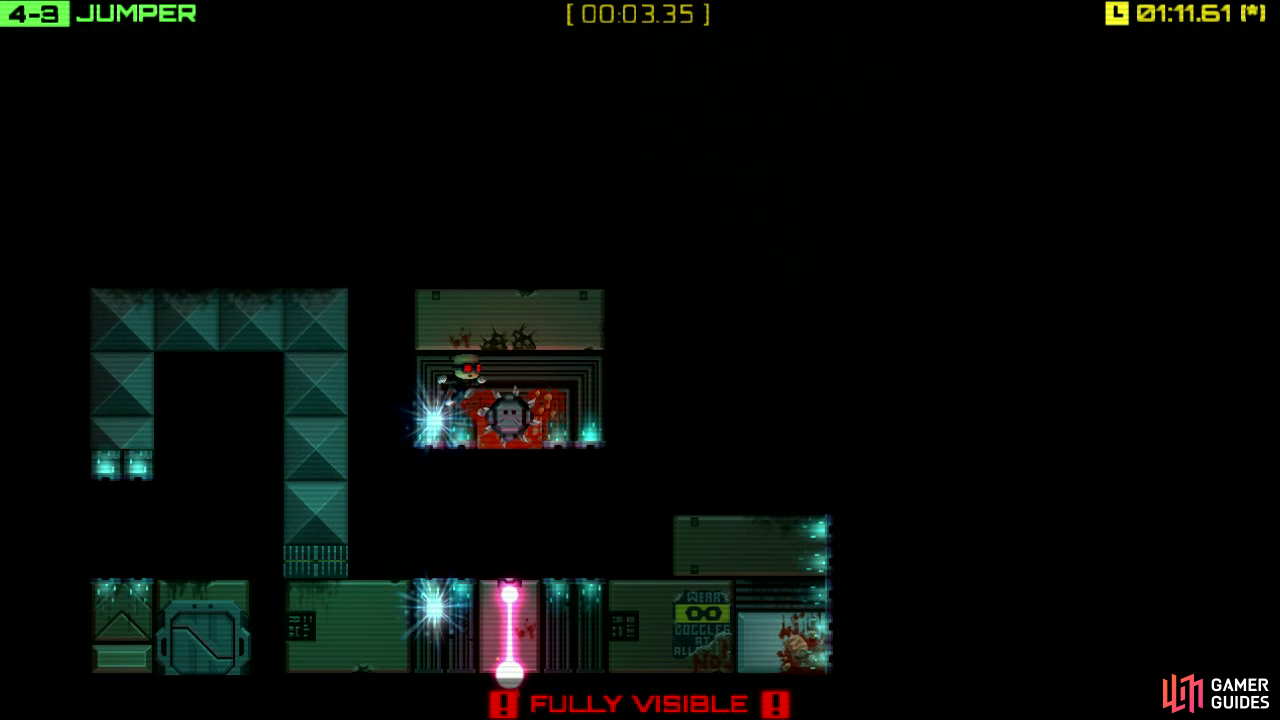 Jump up through the teleporter, grab the ledge, drop down and then perform a hard jump into the left-side of the teleporter on the roof. There's a grinder hidden in here, so you need the angle and the momentum to make it over to the other side.
Step 2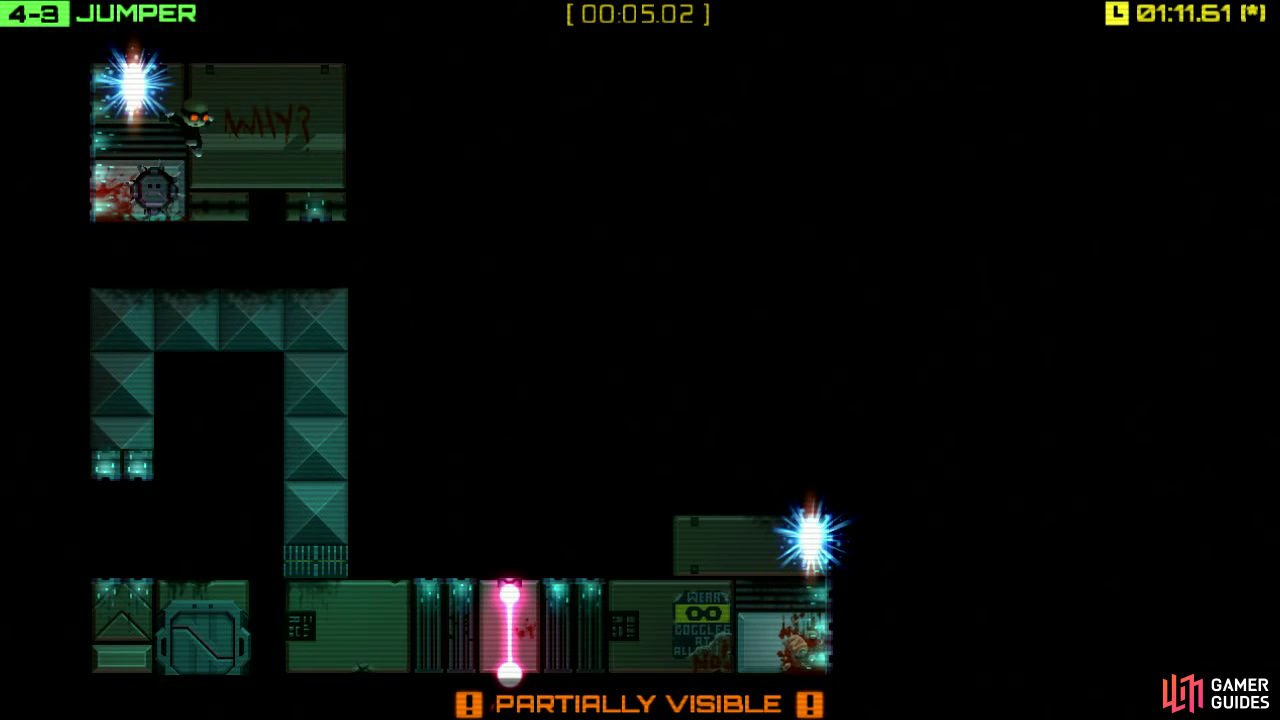 As you run towards the next wall of teleporters, jump into the very top corner one, so as you are ejected, you'll fly over the next hidden grinder.
Step 3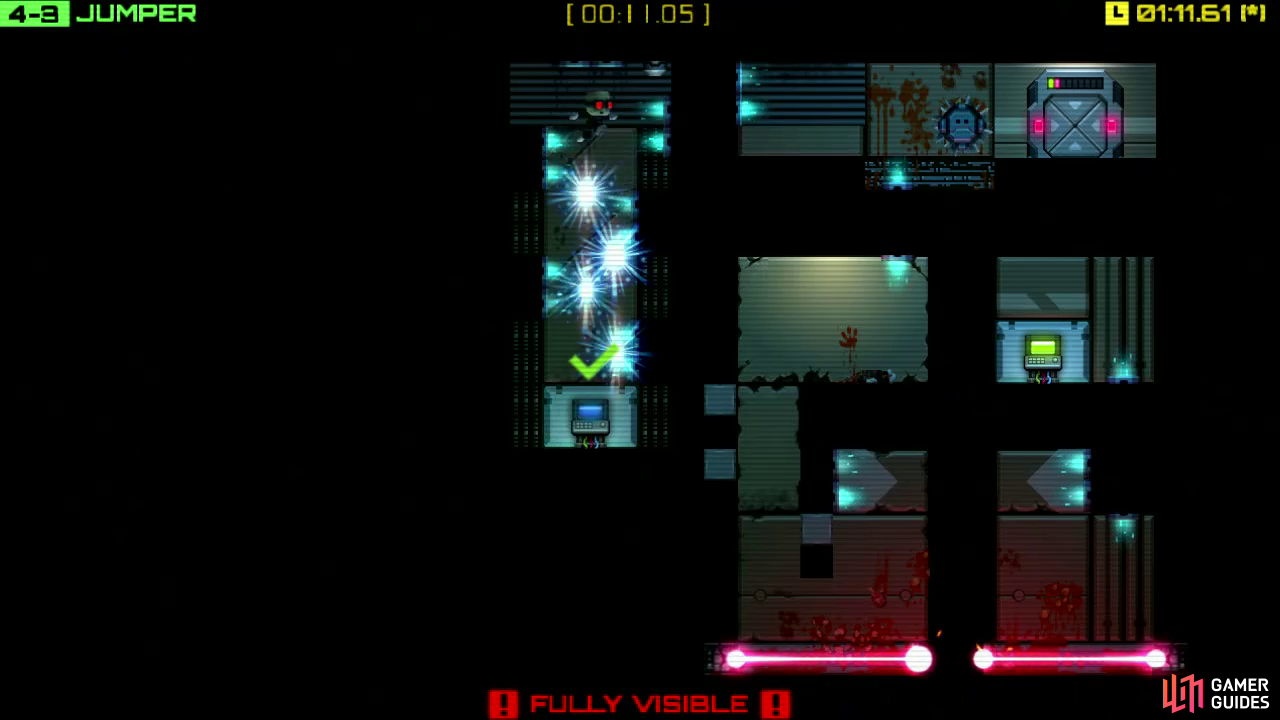 See that moving platform to your left in between those two grinders? Wait for that to pass across the gap in the middle and then step into the next teleporter to drop down the tunnel. Immediately begin hacking the terminal down her and then perform a hard jump into the right-hand teleporter so you're thrown up to the top floor.
Step 4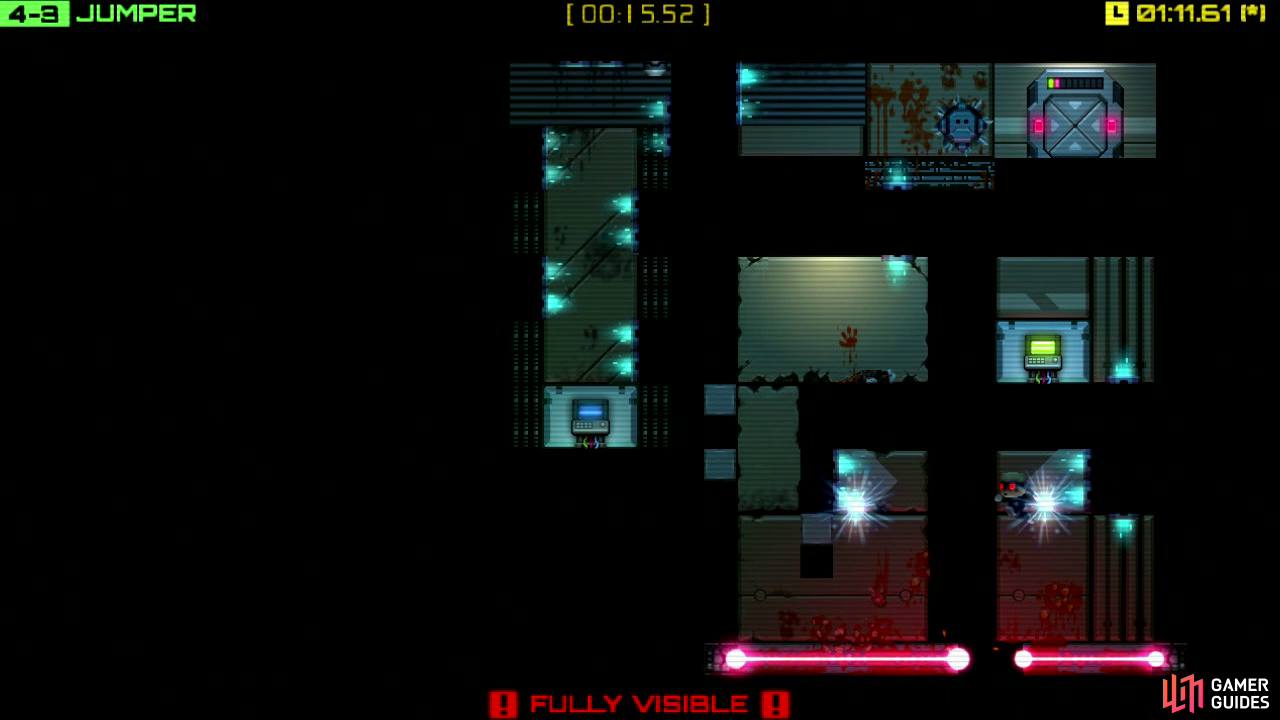 Drop down into the single-sized teleporter and wait for the moving platform at the bottom to come far left. Face left and as the platform starts to go under the middle divider, jump into the teleporter just before it moves away from under you completely. This way there will be enough platform left for you to land on when you come out the other side.
Step 5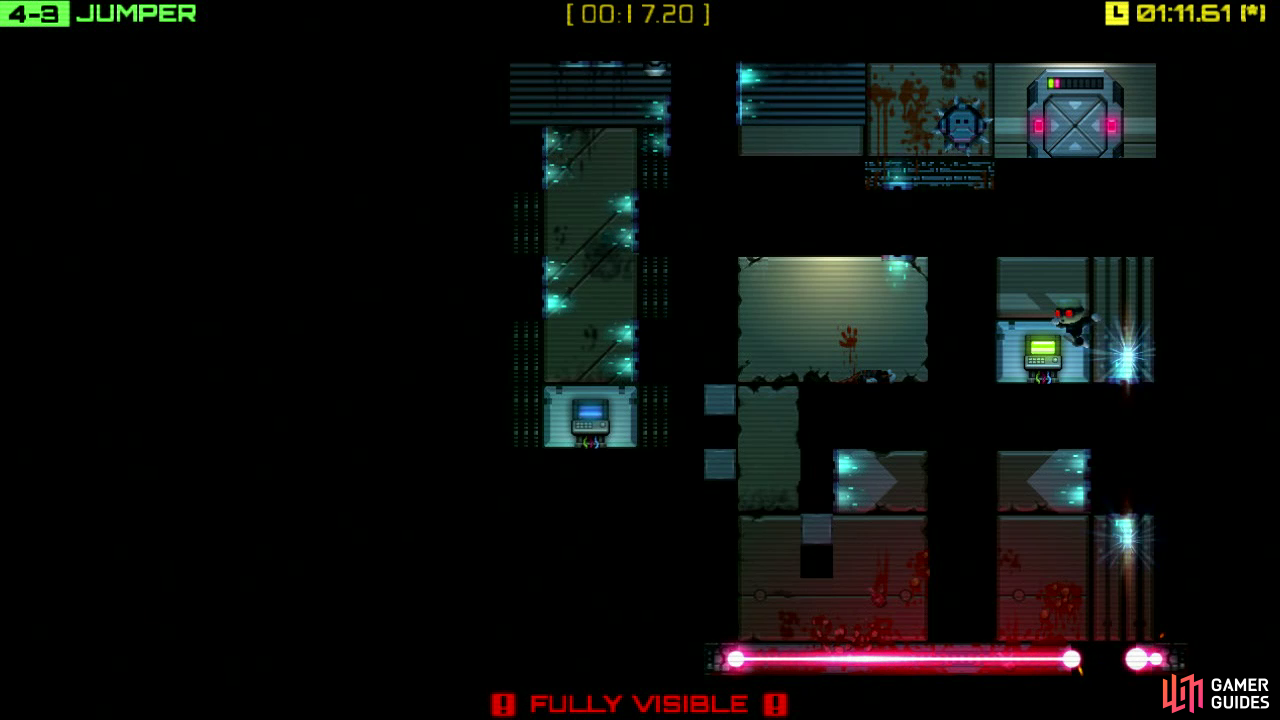 Jump up into the ceiling teleporter but do so at an angle so as you come out by the terminal, you're able to face left and land beside it (otherwise you'll fall back through to your death). And another point, if you still need the [Helix] ; then now's the perfect time to grab it whilst you're here.
3269
Step 6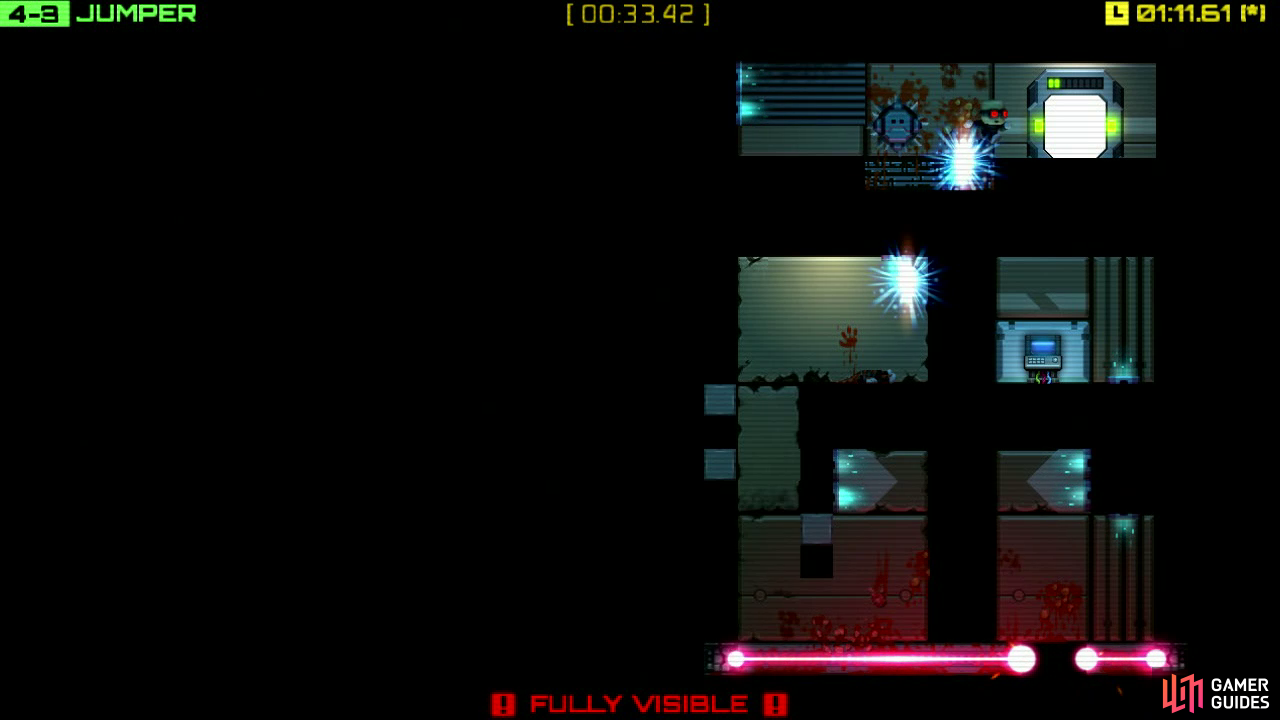 With the terminal hacked, drop back down to the moving platform once it's lined up below you, repeat the moving platform jumps as you did to get here (but the other way around), jump up the three ledges and finally time your jump up to the ceiling teleporter so it's moving away from the grinder (and towards the exit). Job done!
Video Guide (With Audio Commentary)
1174