S-Rank Targets
| **Time** | **Deaths** | **Spotted** |
| --- | --- | --- |
| 45 seconds | 0 | 0 |
Note: If you still need the [Helix] for this level then it's much easier to focus on grabbing it without having to worry about any sort of rank.
3292
Step 1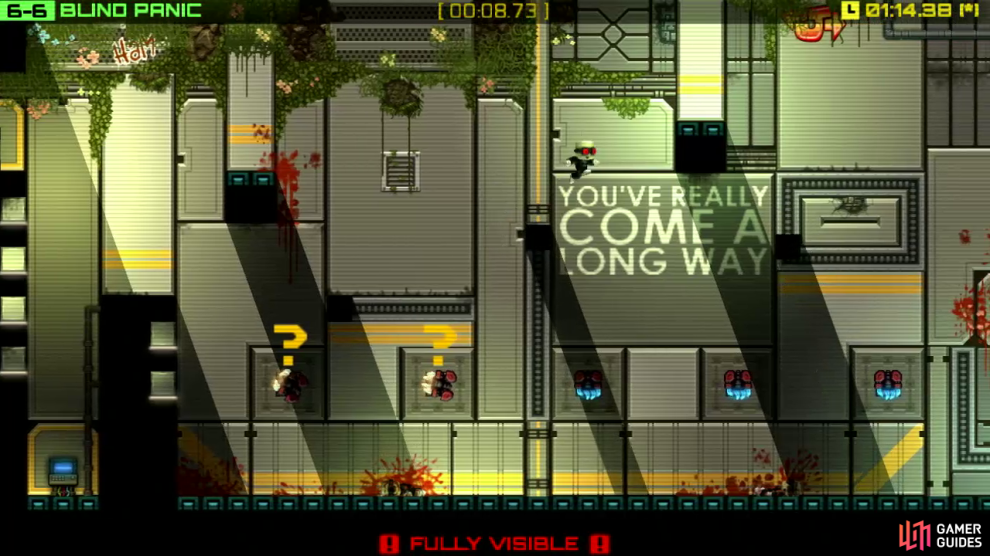 Drop straight down to the panel below, hack it and then climb the ledges all the way to the platform on the right. Now jump up to the platform with the sound tiles on it and - for optimum speed - immediately perform the following jumps:
Run off the tiles onto the square moving platform below, immediately then jump onto the rising square platform ahead, jump up to and then off the next two sound tiles onto the small moving square block. From here you can land on the moving rectangular platform going around the Grinder.
Step 2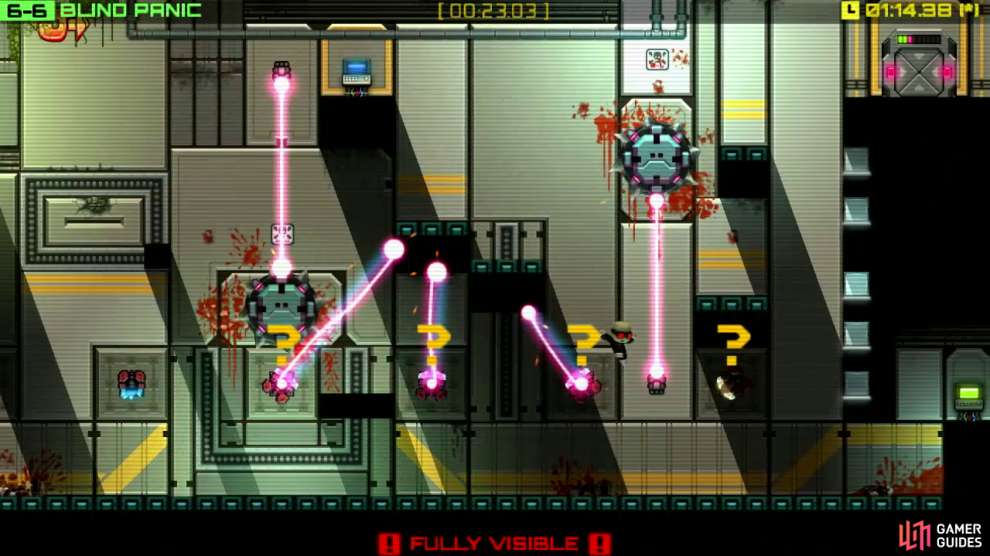 Leap up off of the platform onto the upper sound tile covered platform, then hop up to the panel and activate it. Jump off of the platform to the middle of the sound tiles below and then jump right (in between the laser beam and the left Red Drone) and make a mad dash for the last Terminal located in the bottom-right corner.
Step 3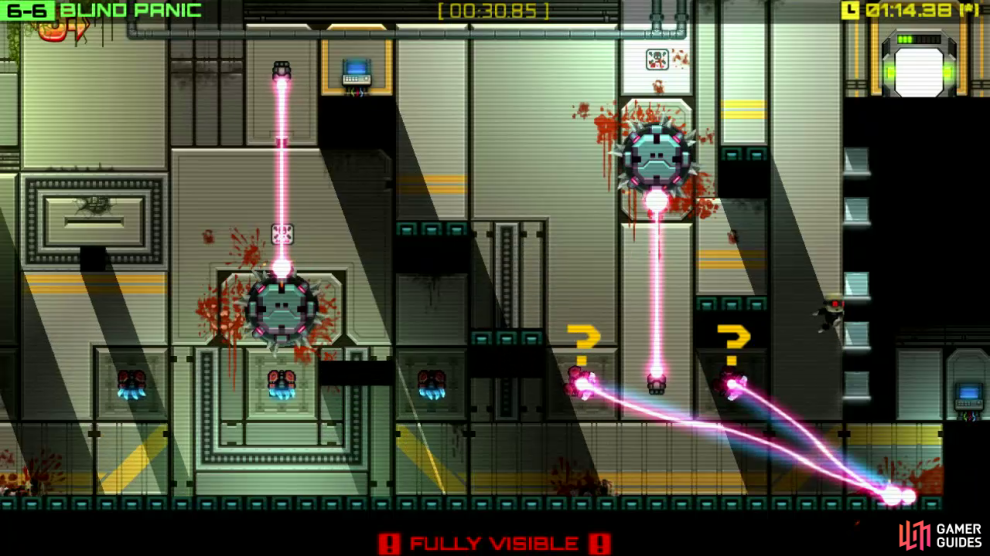 Hack it, then after the laser show has stopped, drop down and make a beeline for the ledges and platforms leading to the exit. Be as quick as you can to avoid being hit by a deadly laser.
Video Guide (With Audio Commentary)
1197