S-Rank Targets
| **Time** | **Deaths** | **Spotted** |
| --- | --- | --- |
| 1 minute 10 seconds | 0 | 1 |
Step 1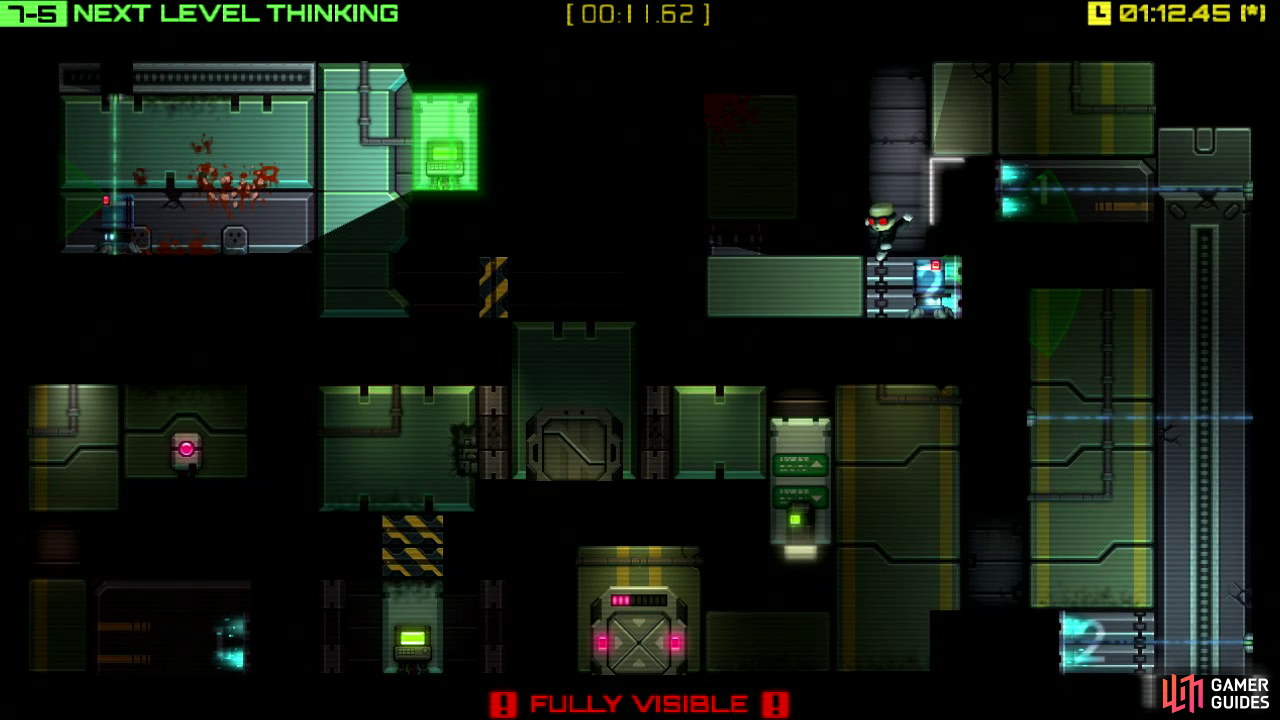 Run right, flick the switch to lower the lift the Robot is on and then follow it into the teleporter. Leap up to the ledge above you and prepare yourself for a really difficult run.
You need to drop down behind the Robot at the earliest time possible without being spotted , run left, jump to the terminal, hack it and run to the safety of the ledge on your right before you're crushed to death. There's really next to no room for error here (so your timing needs to be spot-on).
Step 2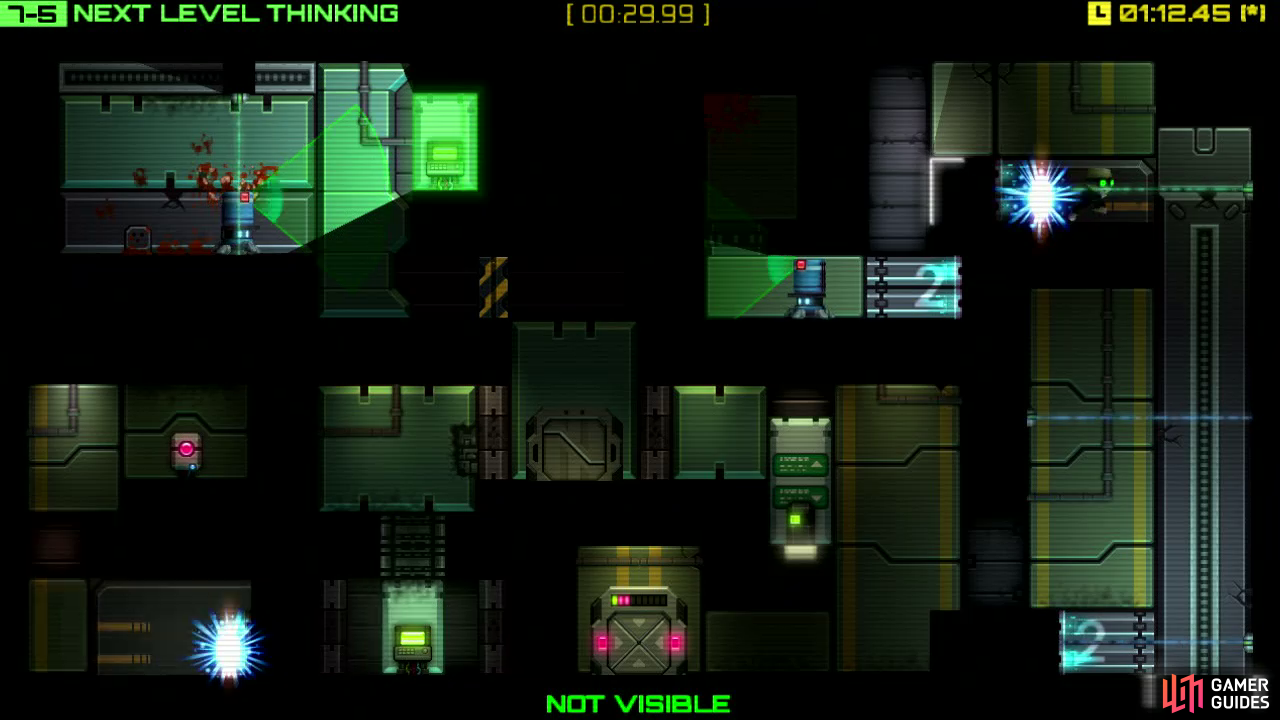 Wait in the shadows for the Robot to walk away, climb back up onto the ledge, nip into the teleporter here, press the Red Button before heading back out and dropping down the right-side of the screen to the ground floor again.
Step 3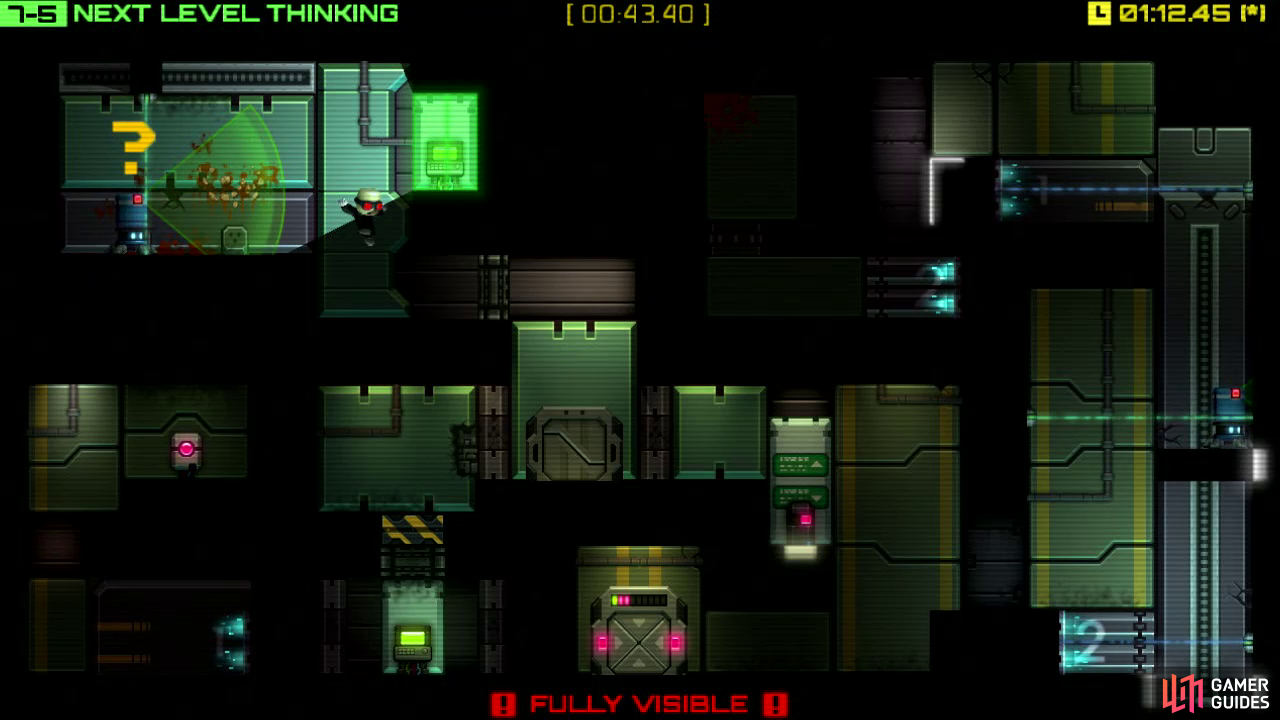 Wait by the elevator switch until the Robot comes back through, hit it (sending the Robot up to the middle sensor beam) and then climb up to the room with the next terminal in it. Notice the sensor beam following the Robot? You need to break this synchronisation to remove the hard light blocking off access to the panel.
So; wait for the Robot to begin its approach from the left wall and jump up into the light so it spots you, breaking its pact with the sensor beam. Stay in the shadows until it turns around before leaping up to the terminal and activating it (turning out the lights). If you still need the [Helix] , well then, now's the time to go pocket it!
3301
Step 4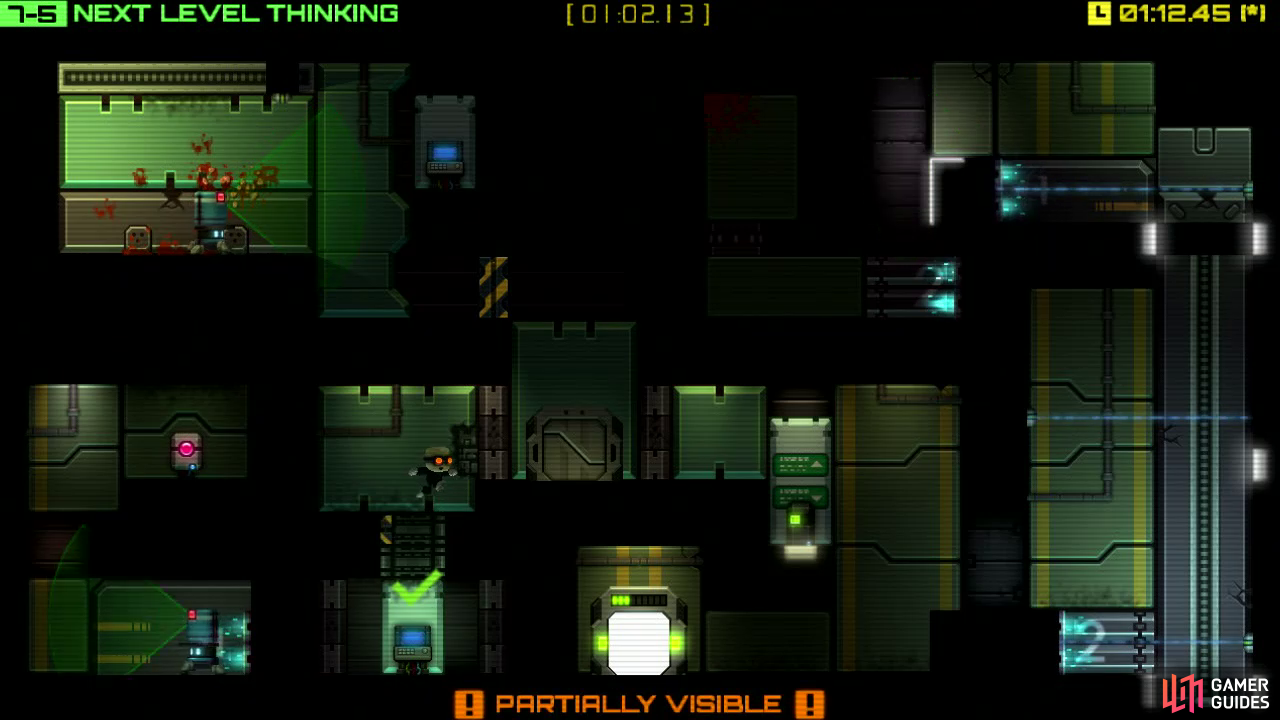 Drop back down to the elevator switch, press it to raise the Robot up to the top floor and immediately after pressing it, run to the trapdoors on the left of the exit. Stand above it, drop down and then very quickly hack the panel before leaping right back out and bolting it to the exit.
Video Guide (With Audio Commentary)
1206