S-Rank Targets
| **Time** | **Deaths** | **Spotted** |
| --- | --- | --- |
| 50 seconds | 0 | 0 |
Note: The 'trick' to this level is falling onto a sound tile by a terminal just before the dropping block lands on one. This way the Drones will move their focus from you to the last sound they hear (the moveable block).
Step 1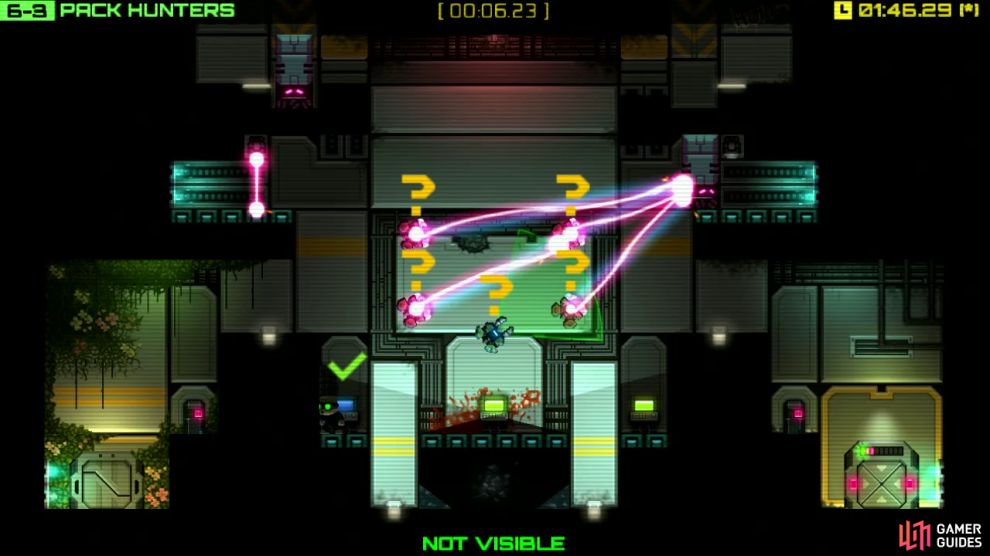 Jump up to the right then fall down close to the left wall as you land in front of the terminal. Hold down the hack key and hope that all four Drones and the turret are focusing their fire on the block (sometimes the nearest Drone will still aim at you, scuppering your run). Still need the [Helix] ? Then follow our advice below!
$$$item 3289
Step 2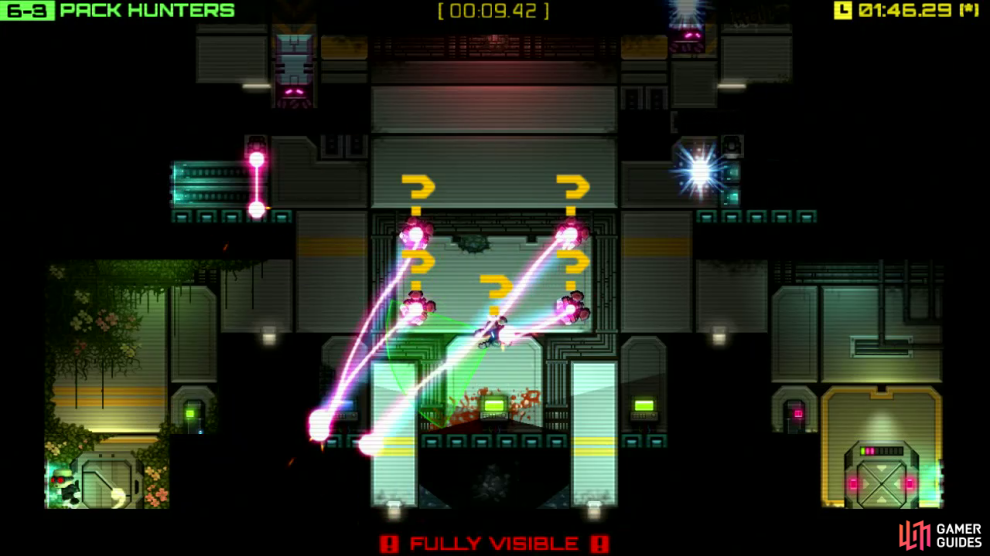 Jump back over towards the entrance and as you make a run for the teleporter, hit the switch as you run past to reset the location of the block to the top of the screen (important).
Step 3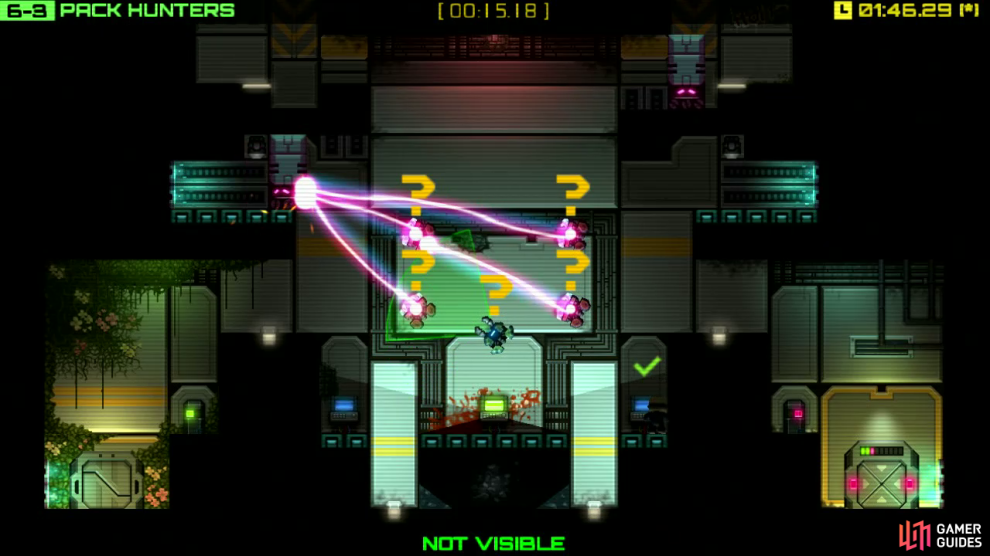 Repeat the same trick for the second terminal (landing just before the block does) and once again jump back over to the teleporter and hit the switch on your way there to reset the other block.
Step 4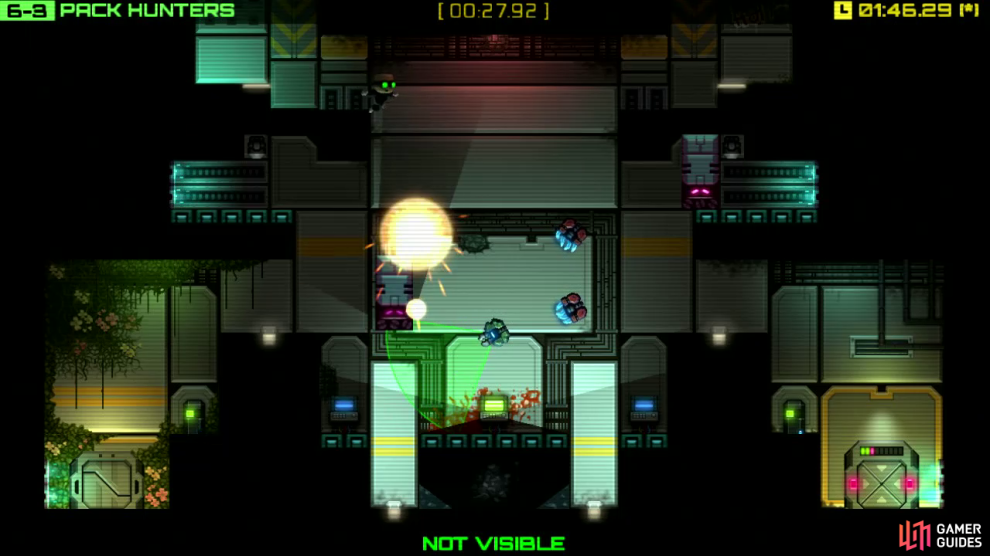 Climb back up and then jump up to the sound tiles above you, dash through the teleporter and push the block down on top of the two Drones below you to send them to mechanical heaven. Now fall down, jump back over to the platform (hit the switch here again to reset the final block one more time) and make a beeline for the teleporter.
Step 5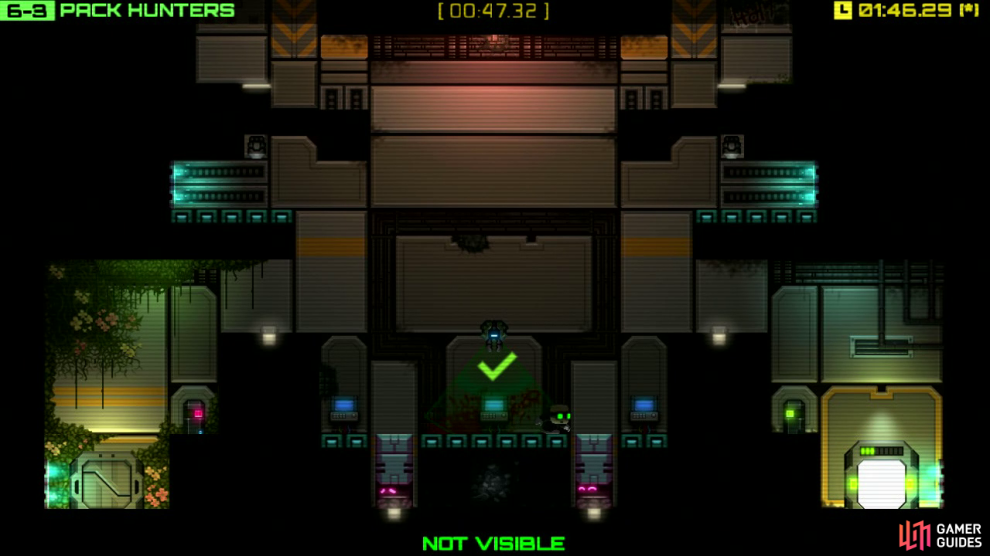 Repeat step four with the last remaining block (jump up to it via the sound tiles) and push it onto the two Drones below. Now drop down on top of the block itself (so you don't make a noise), then sneak over to the panel, activate it, sneak walk back to the block then jump off of this and make a dash to the exit.
Video Guide (With Audio Commentary)