S-Rank Targets
| **Time** | **Deaths** | **Spotted** |
| --- | --- | --- |
| 25 seconds | 0 | 0 |
Note: Sector four introduces the teleporters for the first time, allowing you to jump into one and come out of another one somewhere else on the screen. Each teleporter is linked directly to another one so you can learn where each teleporter will take you.
Another important thing about teleporters to remember is that they reflect the angle and speed you entered them from on the way out (so by jumping in at a 45 degree angle you'll come down at a 45 degree angle at an equal speed). Remembering this will stop you from killing yourself over-and-over on some of these later test chambers.
Step 1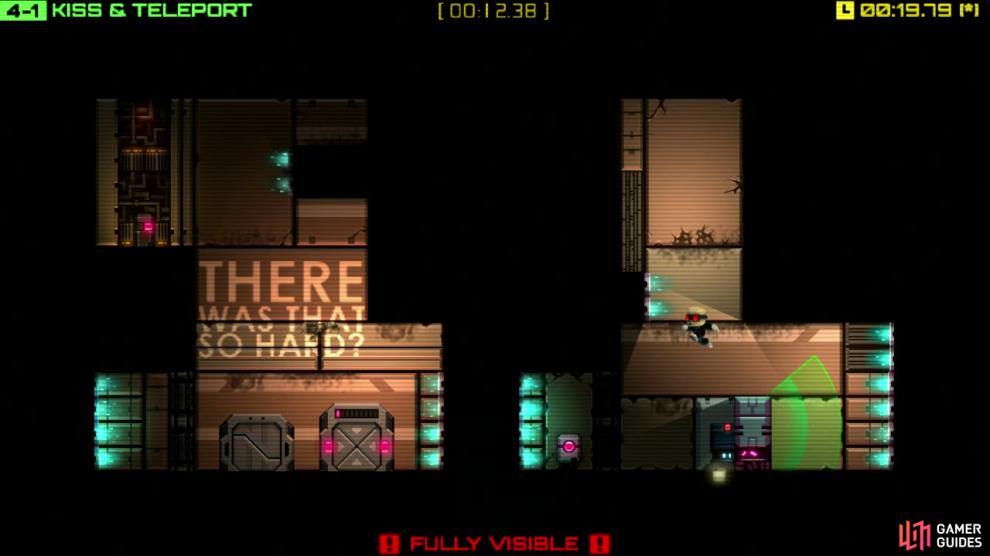 Run right, through the teleporter, flick the switch and then jump over the stationary robot and start pushing it left. Stop pushing it once just before it touches the floor switch and wait for the walking robot to stop by the robot, forcing it to stand on the switch for longer.
Step 2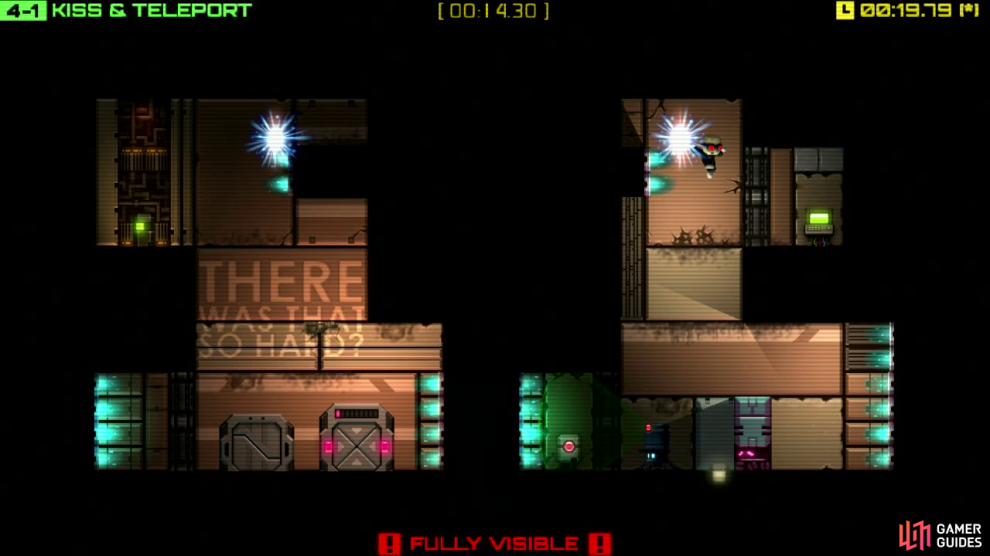 Quickly jump up to the top of the robot and jump in to the teleporter here. You'll land on a platform with a switch, so hit it and then quickly jump back through the teleporter you just came through. You should grab the ledge with the terminal on it if you're quick enough.
Step 3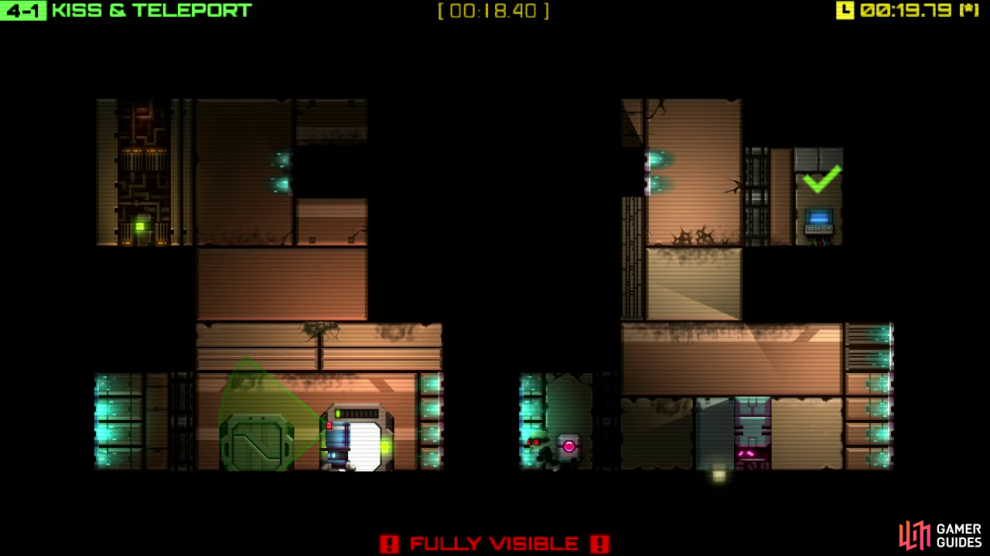 Hack the terminal and then drop back down to the ground floor (if you're looking for the hidden [Helix] on this level, then now's a great time to go get it). Otherwise, simply run back through the left-hand teleport and straight into the open exit.
$$$item 3267
Video Guide (With Commentary)