S-Rank Targets
| **Time** | **Deaths** | **Spotted** |
| --- | --- | --- |
| 45 seconds | 0 | 6 |
Note: The teleporters on the left and right of the room are colour-coded Red, Green and Blue. The switch on the left will rotate each coloured teleoporter so it's easy to get confused the first few times you try this level. With that knowledge in mind; let's crack on with it!
Step 1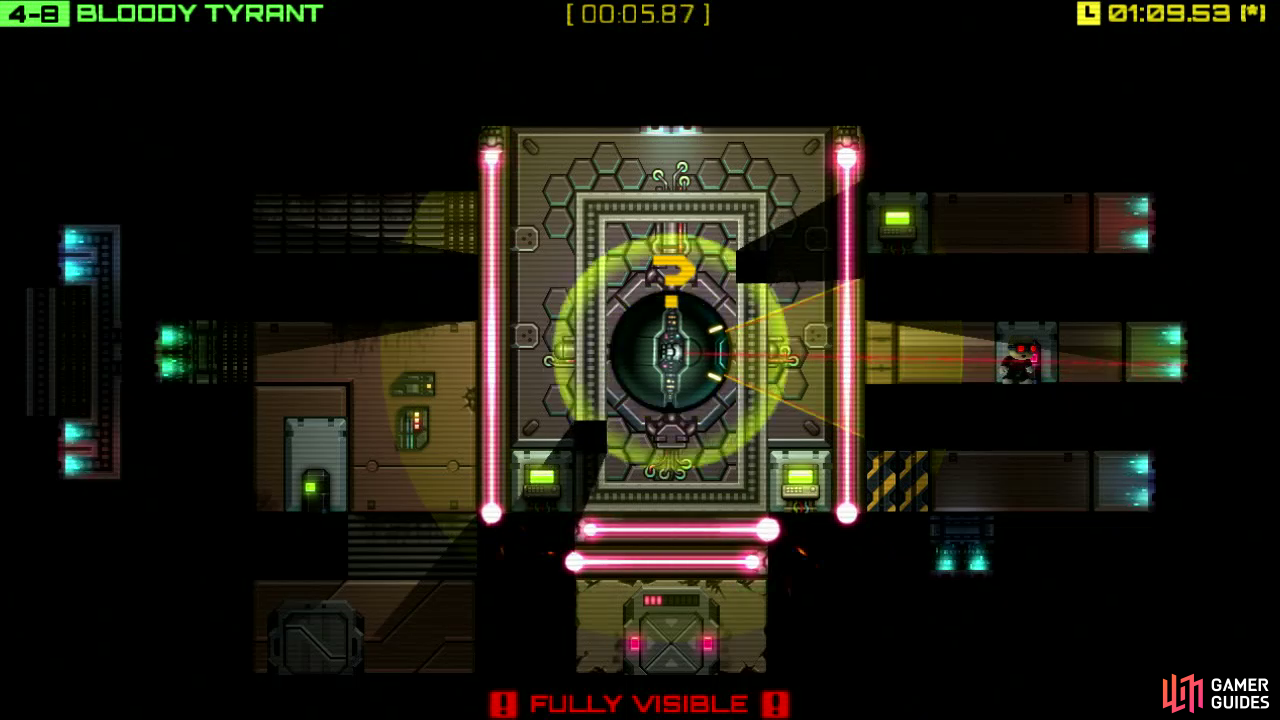 Hop up, flick the switch once , leap in and stand by the switch here (it stops the two shadow-casting blocks rotating around the boss). Wait for a shadow to be cast over the terminal directly above you (in the Red Zone) before stopping it.
Step 2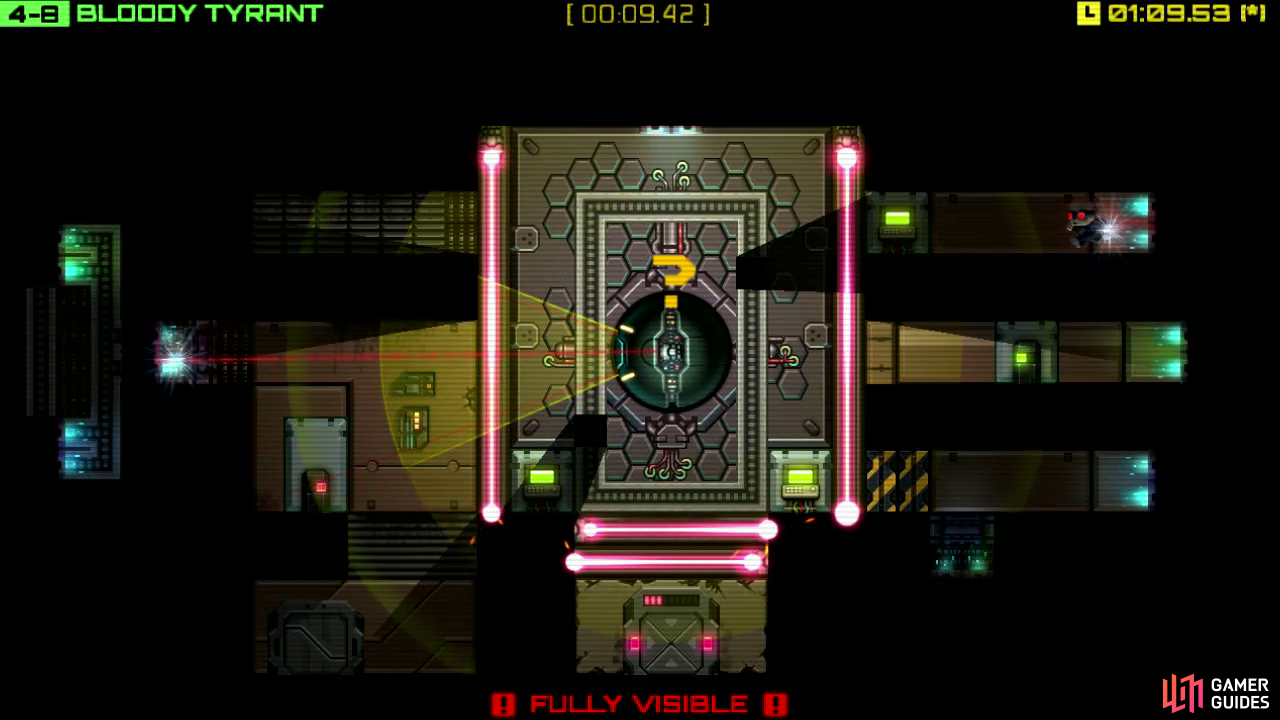 Step back through the teleporter, trip the switch below you one more time, hop back in and this time you'll reappear by the top terminal (which is now safe for you to activate).
Step 3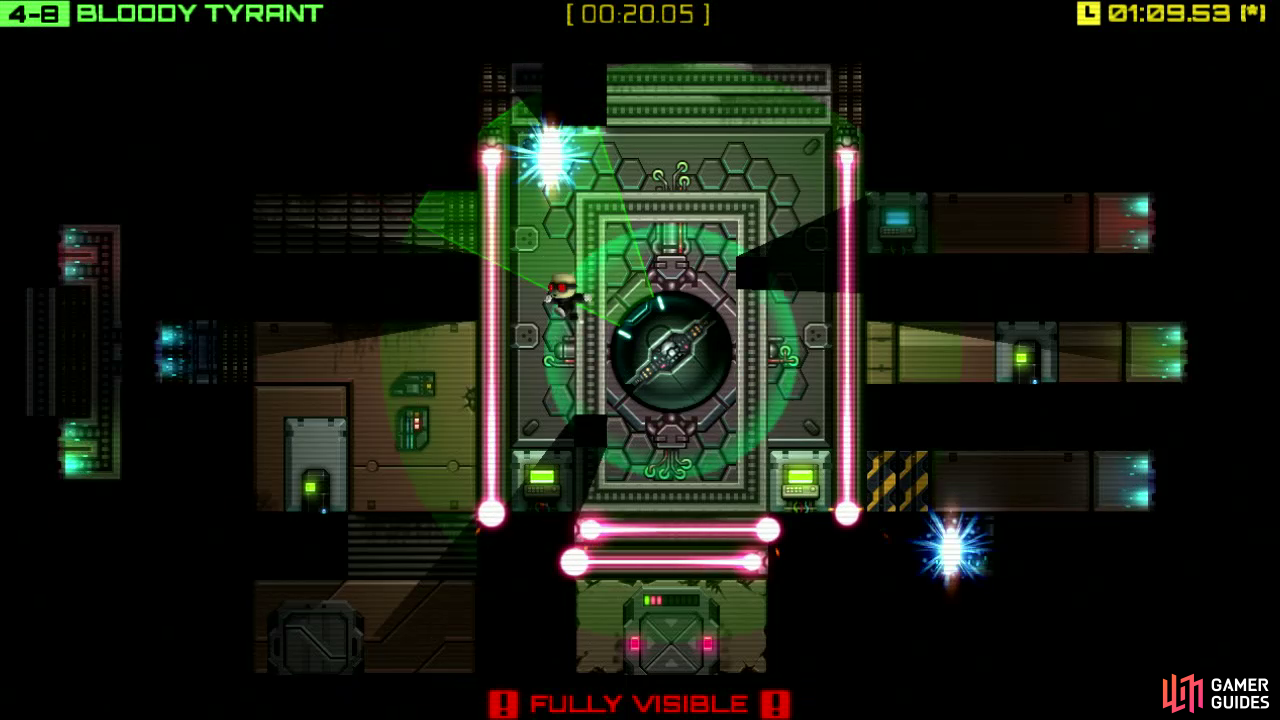 Go back to the left switch, hit it one more time, jump through the blue teleporter and now watch the sliding teleporter at the top of the room (above the boss). There's a shadow cast over the left-hand computer by the Boss, so just as the slider starts to move right again, drop through the teleporter and very quickly take shelter in the shadow.
Step 4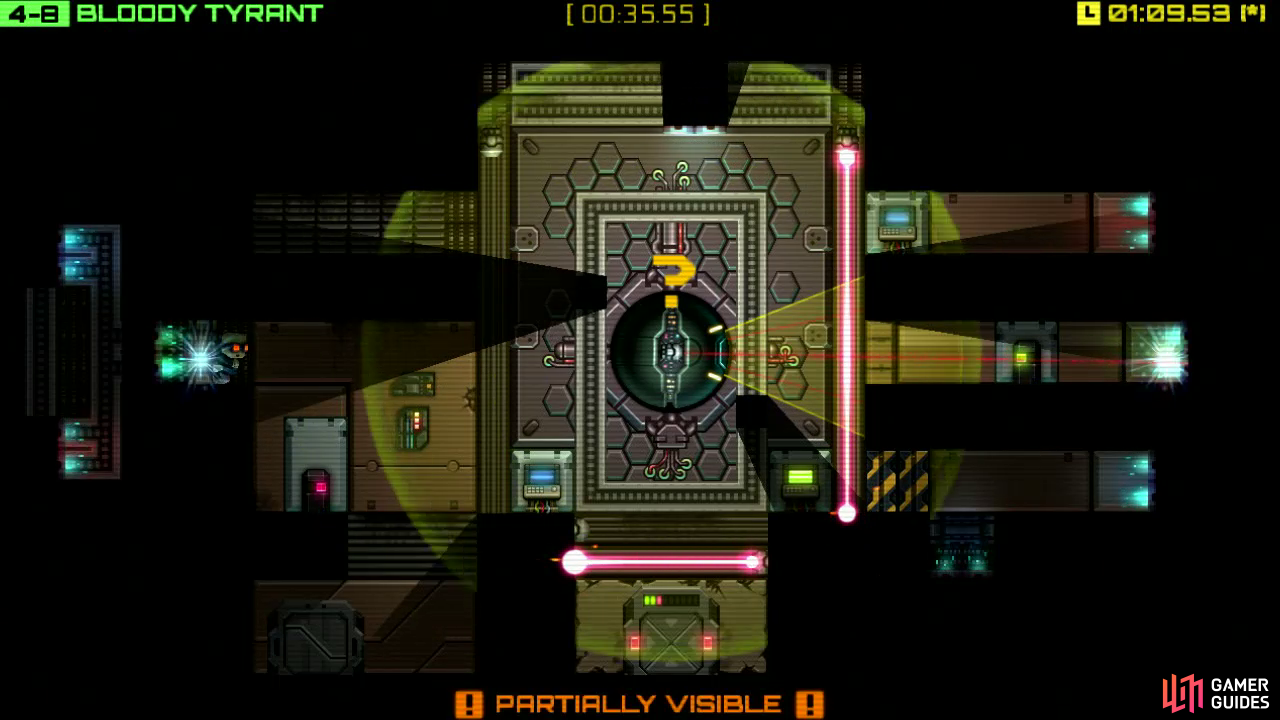 With that terminal done with, hit the left switch once more, hop into the green teleporter and this time wait for the rotating blocks to cast a shadow over the last computer (on the lower right-side of the Boss).
Step 5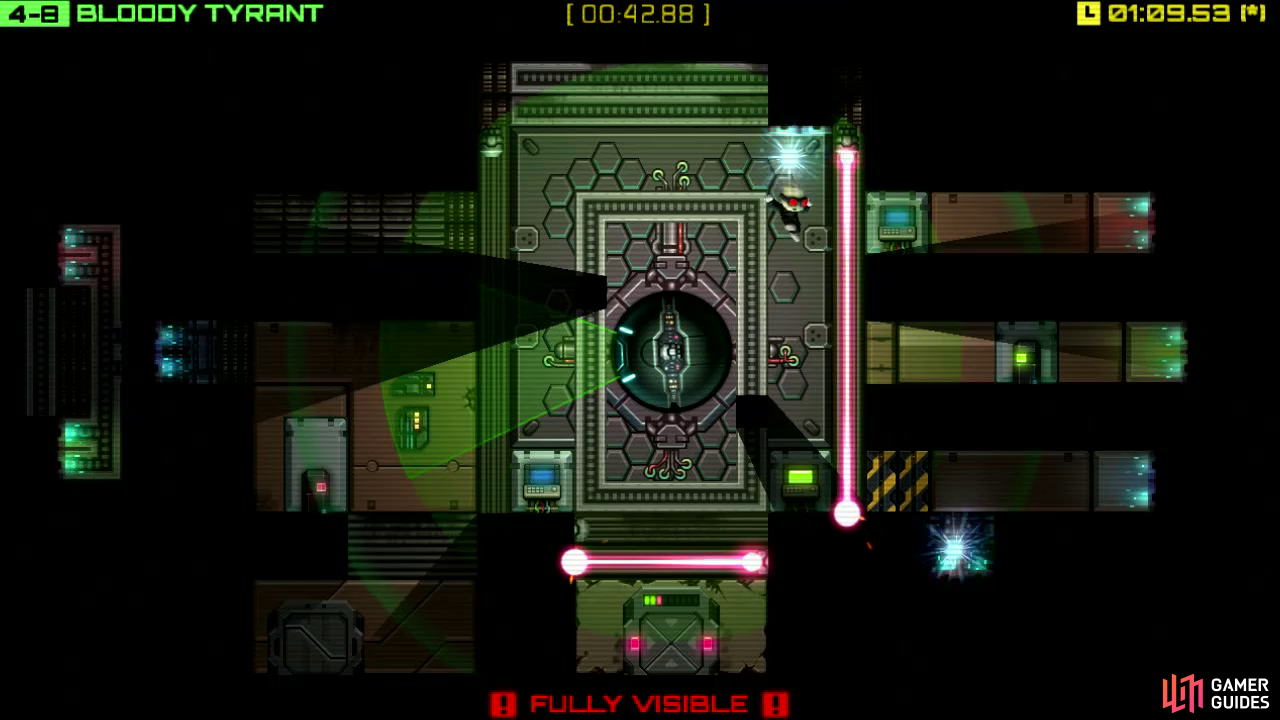 Go back to the main switch, hit it twice , jump into the blue teleporter (and then wait for the top slider to go to the far right before stepping through). Take care of this terminal and you now have a choice. You can either drop down to the exit or if you still need the [Helix] now's the perfect time to go for it.
3274
Video Guide (With Audio Commentary)
1179