S-Rank Targets
| **Time** | **Deaths** | **Spotted** |
| --- | --- | --- |
| 1 minute 20 seconds | 0 | 3 |
Word of Warning: Whilst the [Helix] is located directly above the boss in plain sight; because the boss' movements are completely randomised it makes grabbing it much more difficult (without being killed in the process, thus, losing it).
3294
Note: Due to the completely random nature of the boss' movements, it's impossible to give a 'definitive' fool-proof strategy here.
Therefore, we'll detail the path you need to take through the room to achieve your goal of reaching the exit alive, but if you find the boss staring in your location for long periods of time, restart the level and try again (if you want to be sure of getting that S-Rank).
Step 1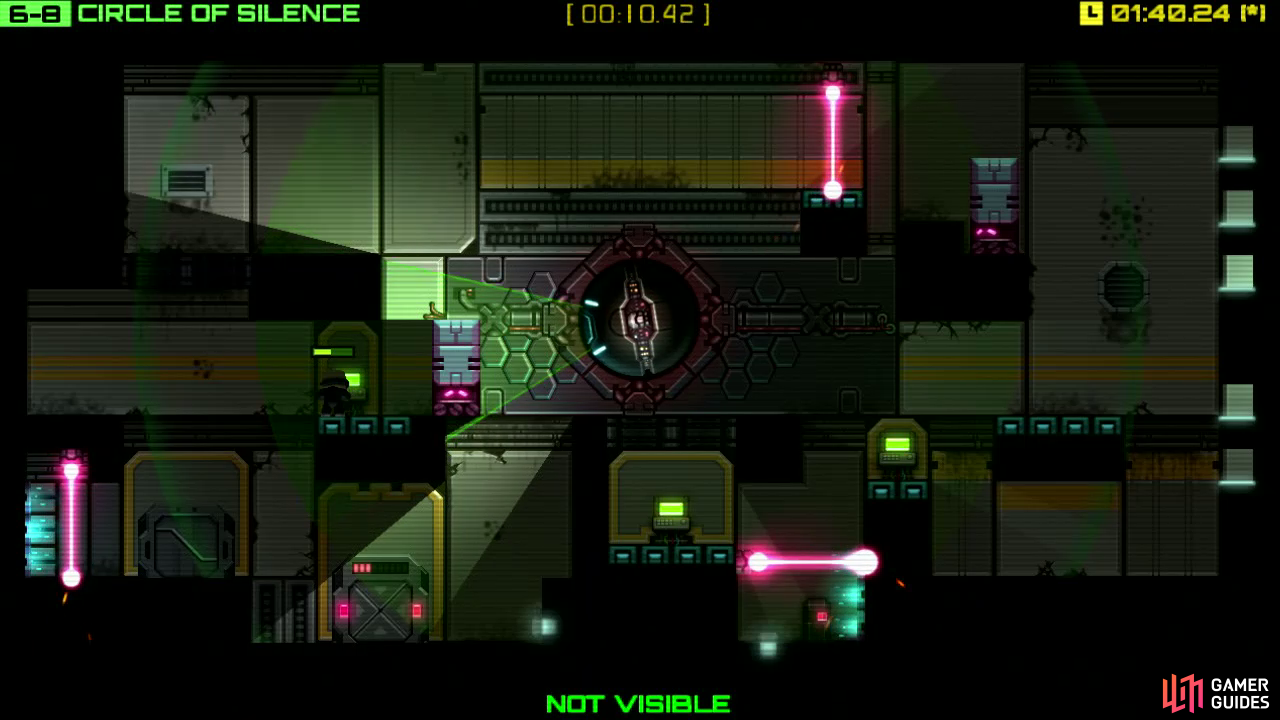 Leap up to the friendly block and push it off the edge (as long as the boss isn't looking directly at you). Drop down to the left, leap up to the terminal platform, push the block right until it's just got one wheel left on it and hack the terminal.
Step 2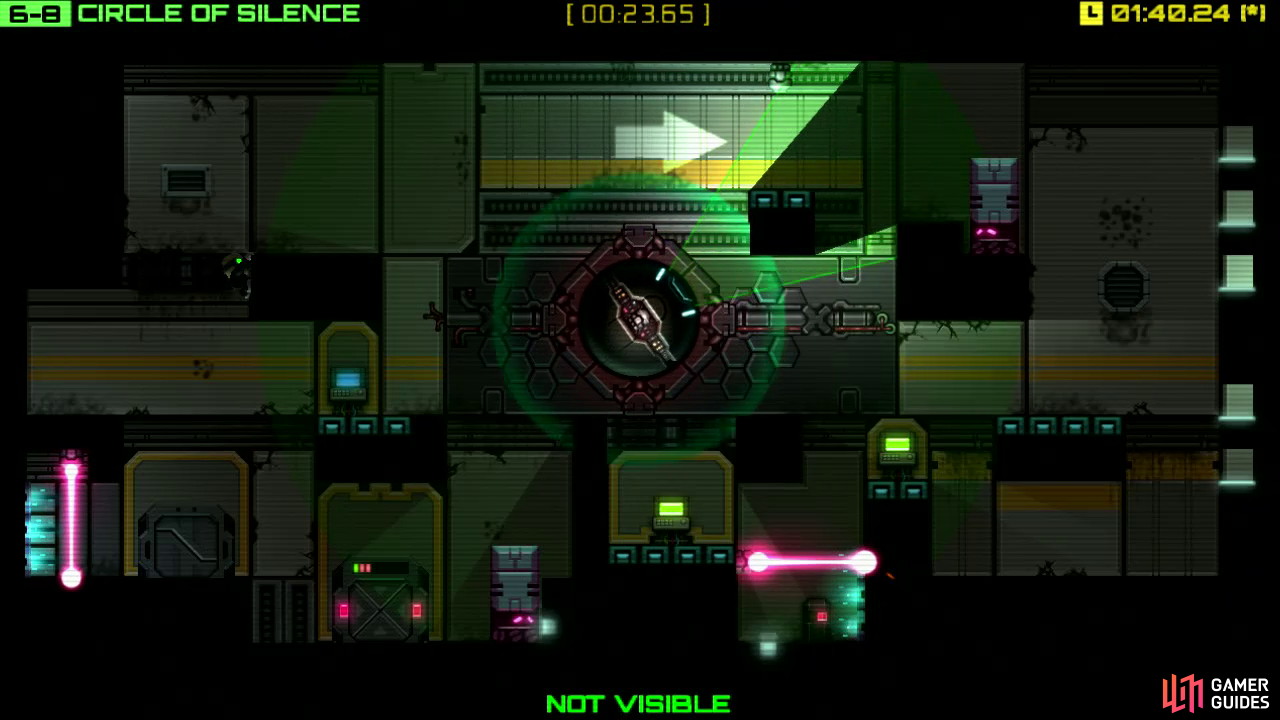 Once the boss is looking away, finish pushing the block off and follow it down to the ground floor. Push it right so it's pressed up against the wall switch, then make a beeline for the moving platform at the top of the room.
Step 3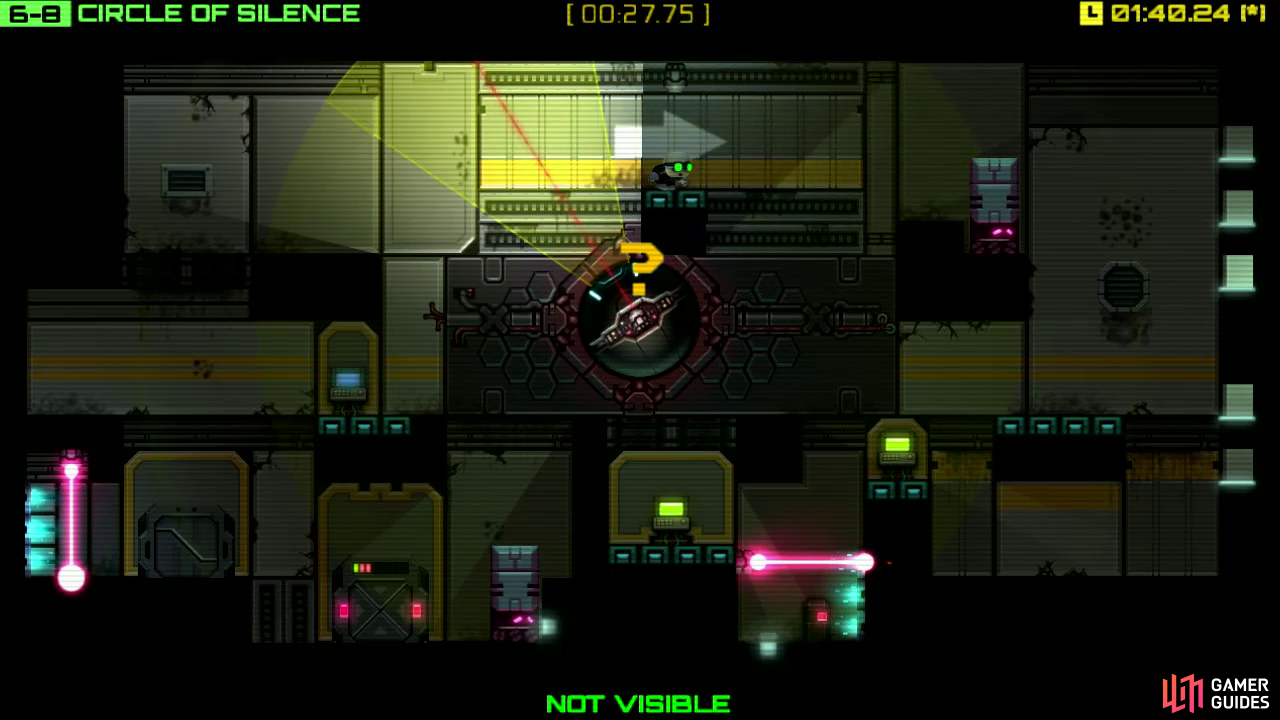 Leap on top of it and immediately duck down into the shadow to avoid a laser-inspired death. Crouch walk off the platform to the next movable block, push it off the ledge and then push it left to the ground floor beside the terminal below you (you might need to let the boss' gaze move somewhere else first).
Step 4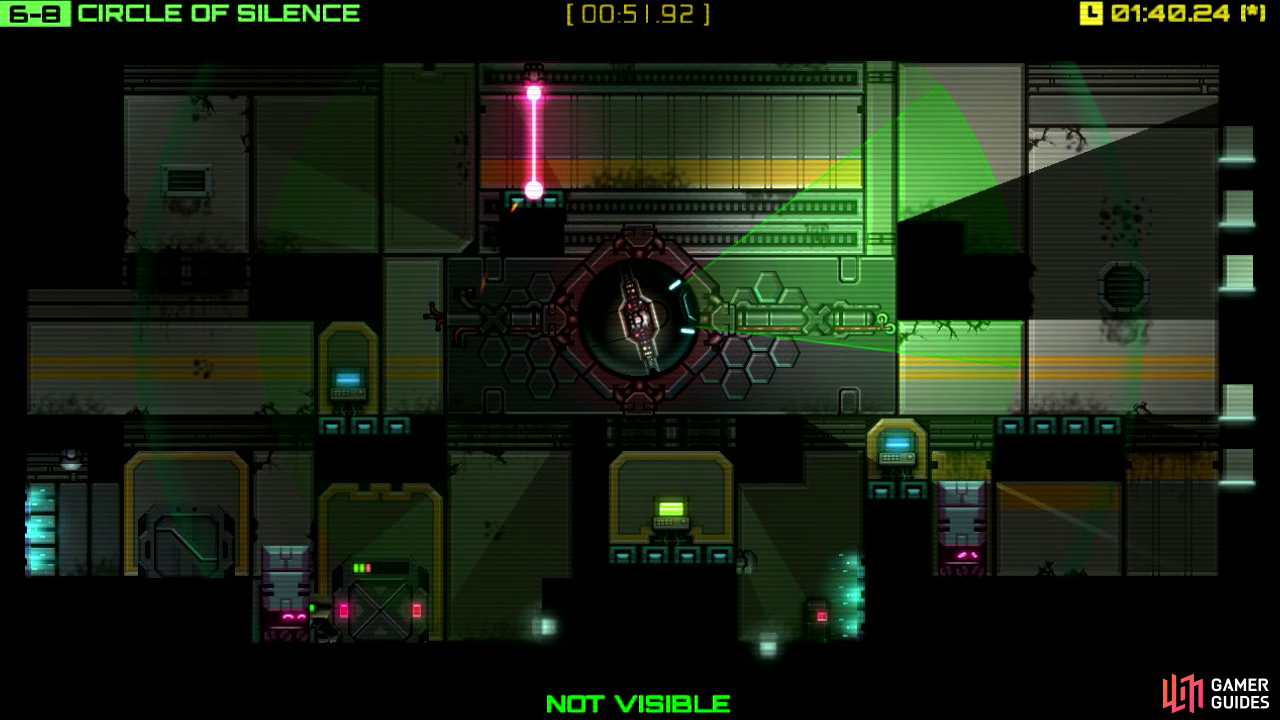 Crouch-walk to the panel, hack it then drop down into the teleporter below and run back to the moving block by the switch. Push it as far left as it can go, run back through the teleporter, flick the switch to raise the block and then go back to it.
Step 5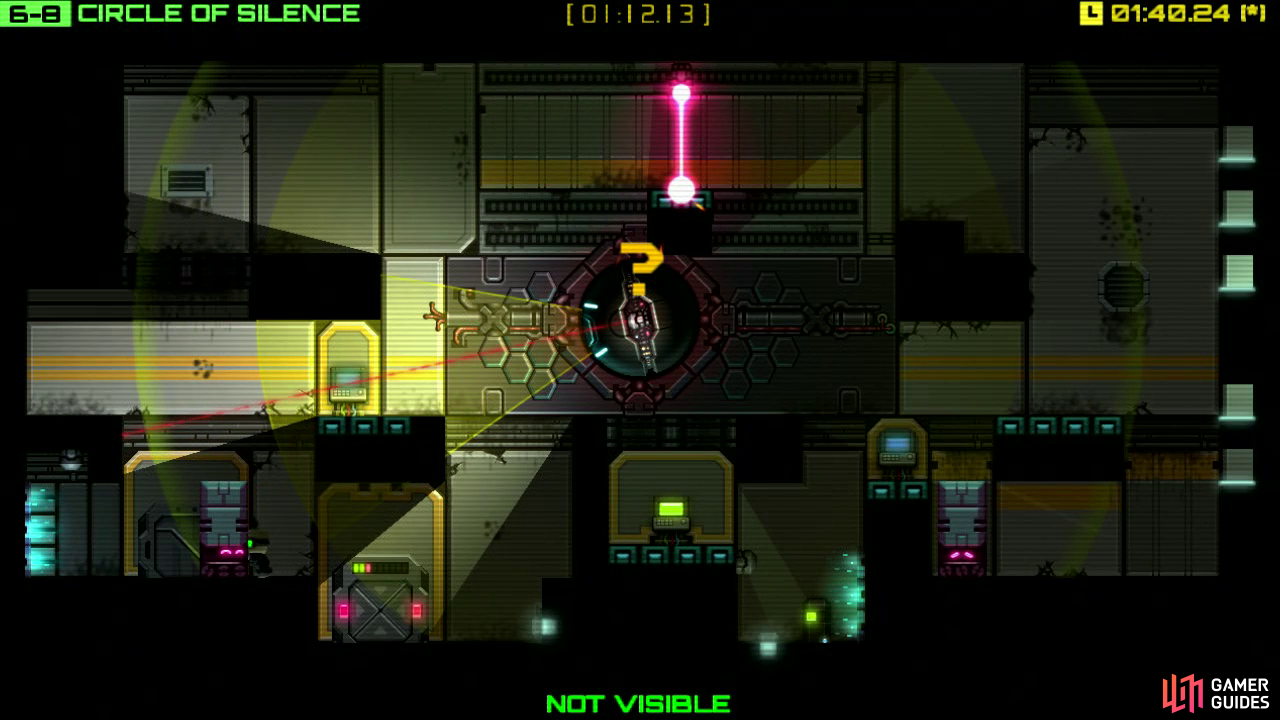 Once the coast is clear; jump back over the terminal above you and drop down to the shadow created by pushing up against the block itself. Now this will alert the boss (you could go over the silent platforms above, but it takes a bit more time and also leaves you at a higher risk of being spotted).
Step 6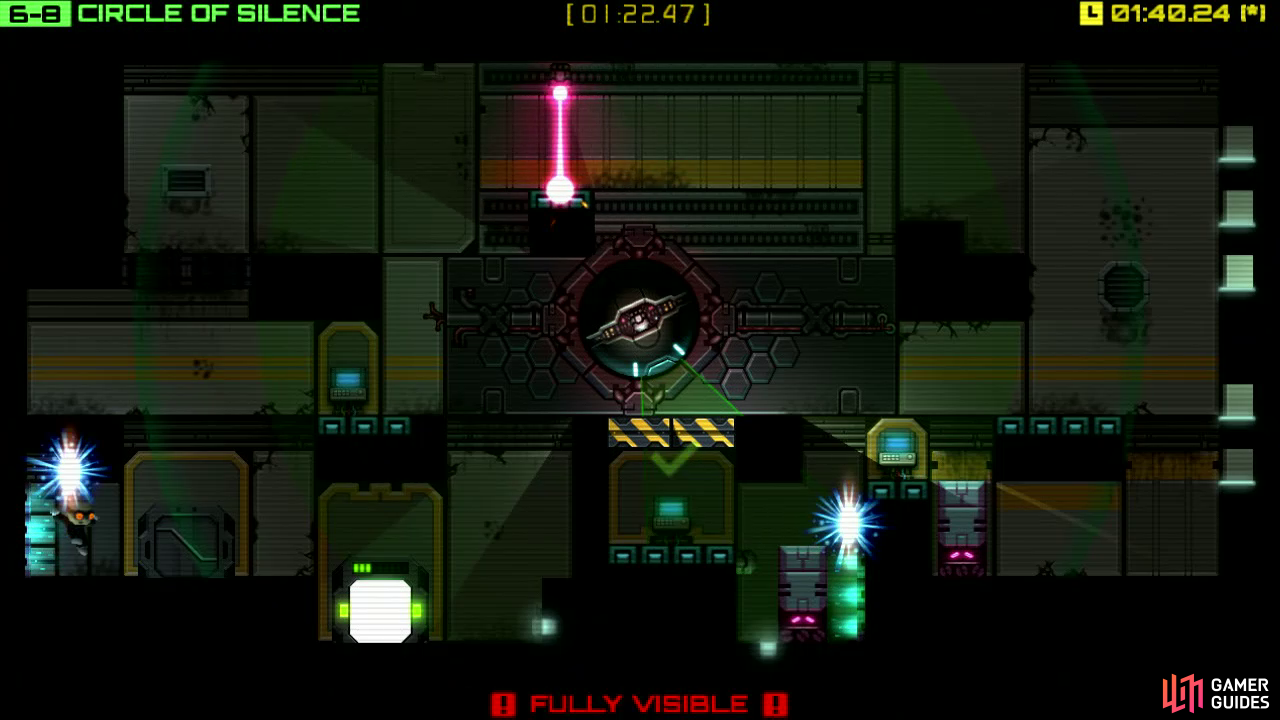 Push the block through the teleporters until it's standing on the floor switch and then hack the final terminal free from the boss' deadly gaze. With the final panel down, it's just a dash through the teleporter to the exit.
Video Guide (With Commentary)
1199