S-Rank Targets
| **Time** | **Deaths** | **Spotted** |
| --- | --- | --- |
| 35 seconds | 0 | 0 |
Note: This is a very short level and things need to be done very quickly in succession when gunning for that S-Rank. Therefore it's easy to mess up as there's little room for error.
Step 1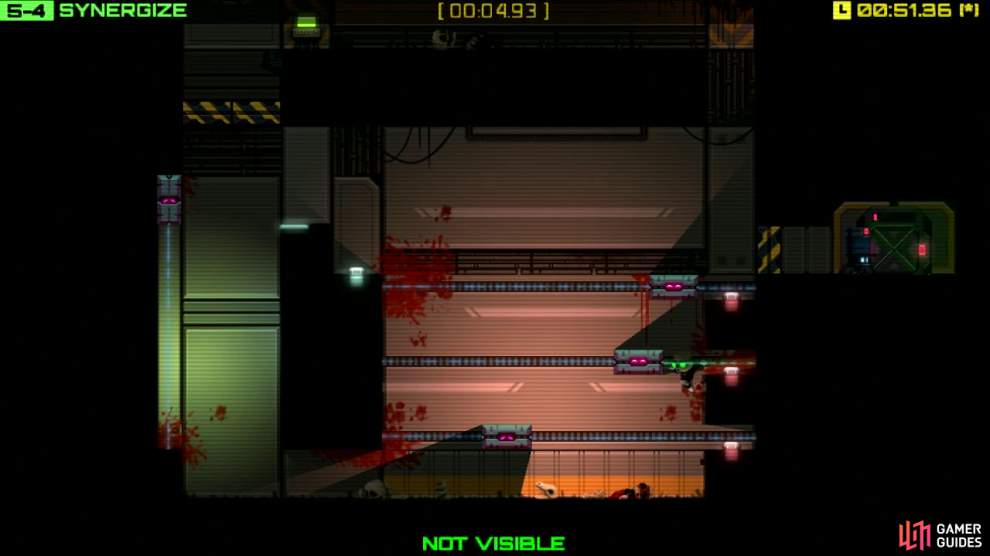 Immediately after passing underneath the slider, jump up on it and launch yourself up to the top of the platform on your right. From here, jump off of the far-right corner of the top slider, drop down the right-hand side of the second slider and this will lure all three sliders to the right-hand side.
Step 2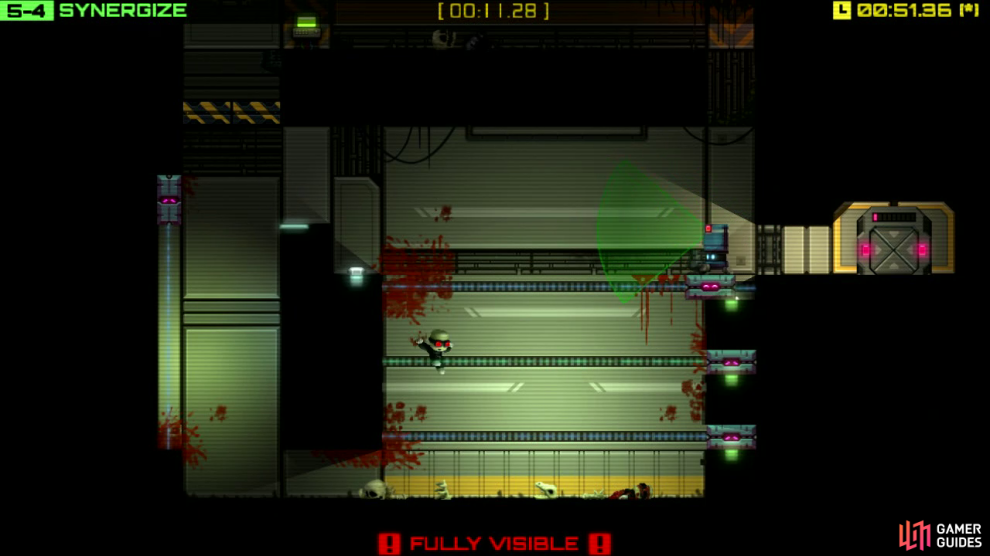 Very quickly dash left again, use the slider to jump back up to the platform and once you see the robot walking on top of the metal slider, drop down to bring it across to the floor switch on the left.
Step 3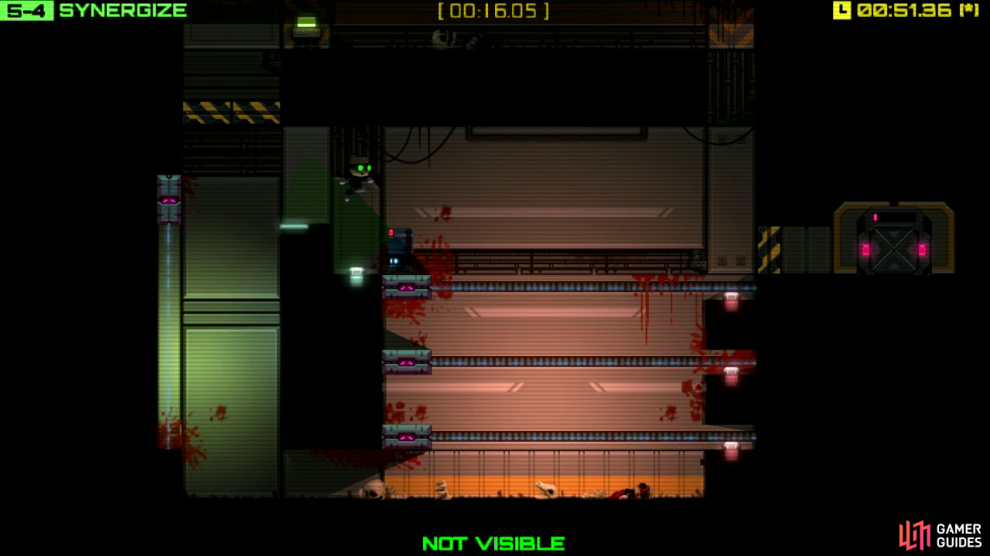 Once again use the vertical slider to get back up to the platform (where the robot is now walking around) and leap over its head as it's facing towards you). Pass back through the sensor beams to move the sliders to the right and away from the robot.
Step 4
If you need the hidden [Helix] then follow our steps below as it'll dictate how you jump up off of the vertical slider for a final time.
3280
Otherwise, slingshot jump up off the slider to the terminal at the top of the room, activate it and drop down the right side to the now open exit.
Video Guide (With Audio Commentary)
1185