S-Rank Targets
| **Time** | **Deaths** | **Spotted** |
| --- | --- | --- |
| 1 minute 30 seconds | 0 | 0 |
Step 1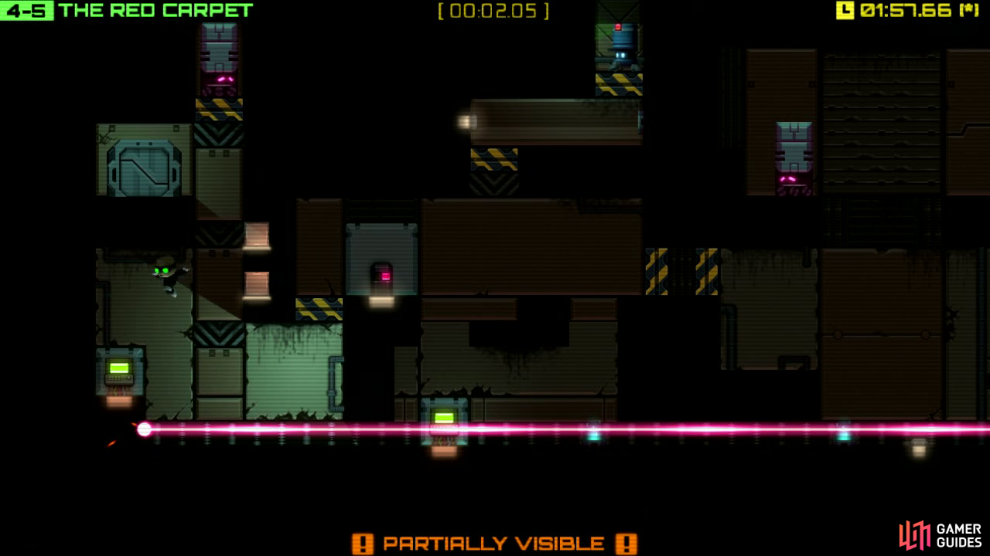 Jump down to the two ledges below you (hang drop to the lowest one), then jump across to the terminal, hack it and then push the robot to the right. If you're wanting the hidden [Helix] for this level.
$$$item 3271
Step 2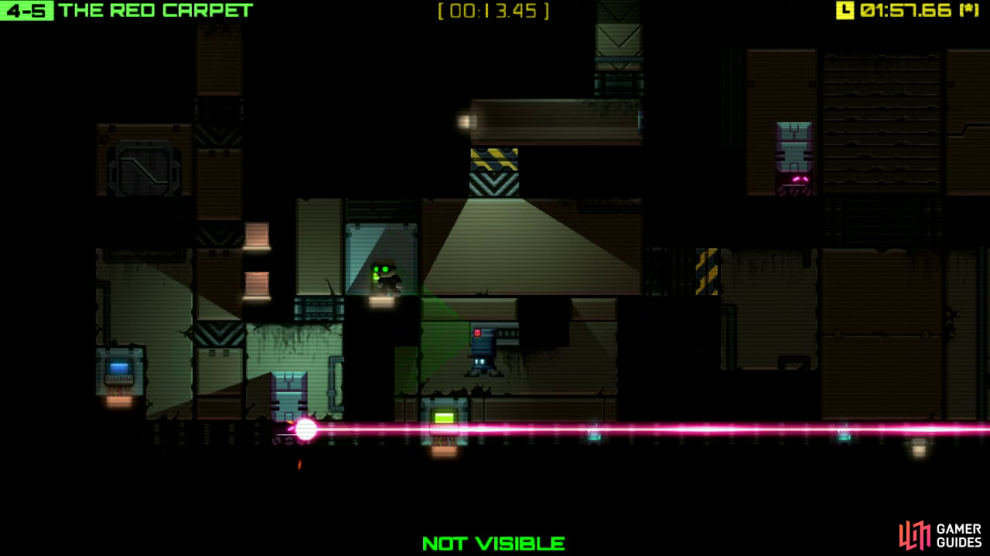 Stand by the switch, press it to drop the top robot down and then wait for it to reach the trapdoor and turn to walk right again. Wait for the robot to press the switch itself and watch it drop down to the ground level and block off the laser.
Step 3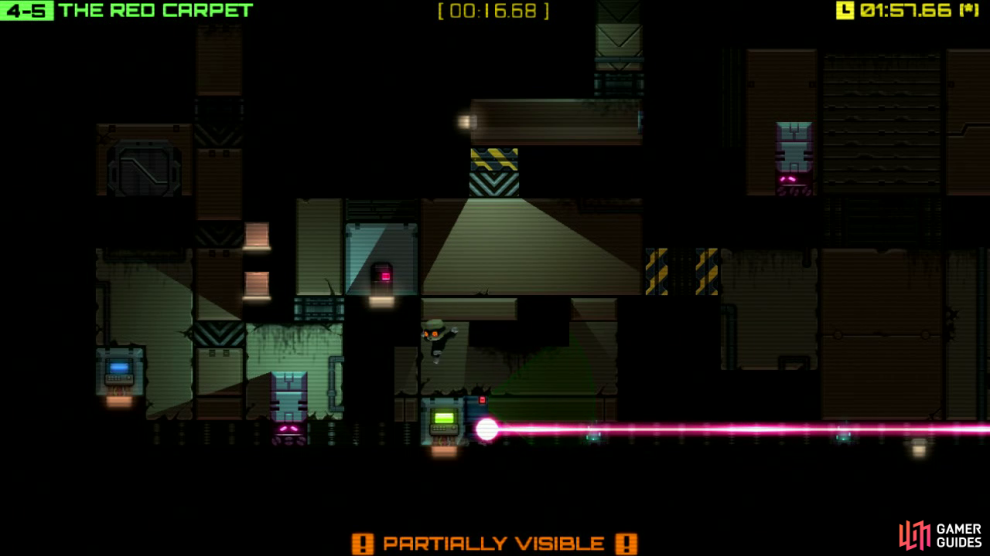 Drop behind the robot, hack the terminal and then very quickly jump back up to the switch, flick it again to re-release the robot and as soon as it falls back to the ground floor, jump through the open exits to the next section of the level.
Step 4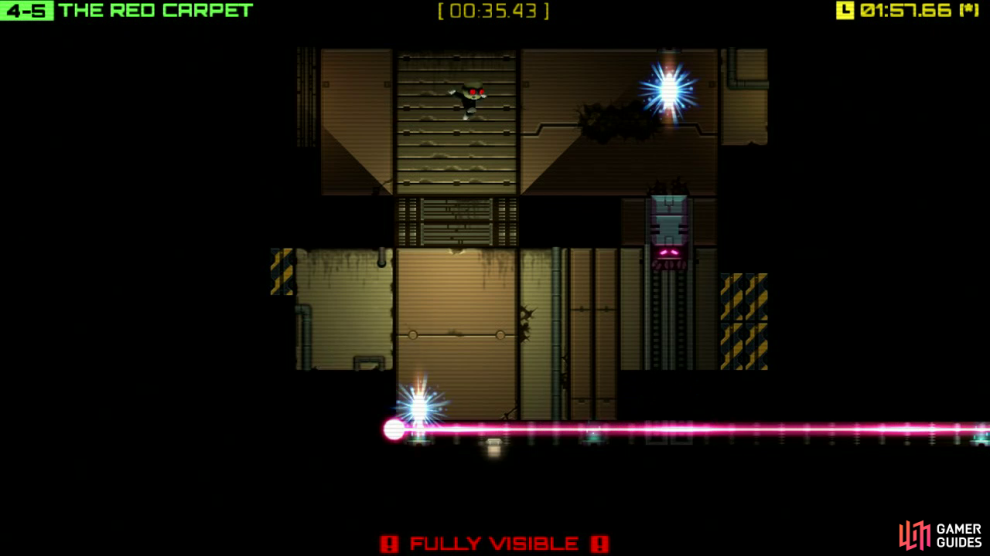 Wait for the lift to block off the laser, drop down into the teleporter, landing you on top of the moving lift itself. Now jump up to the platform above, leap across to the robot, push it off into the teleporter below and then stand on the right side of it, pushing it left. Launch it off the platform onto the ground switch below, opening up the doorways to the third and final area of this test chamber.
Step 5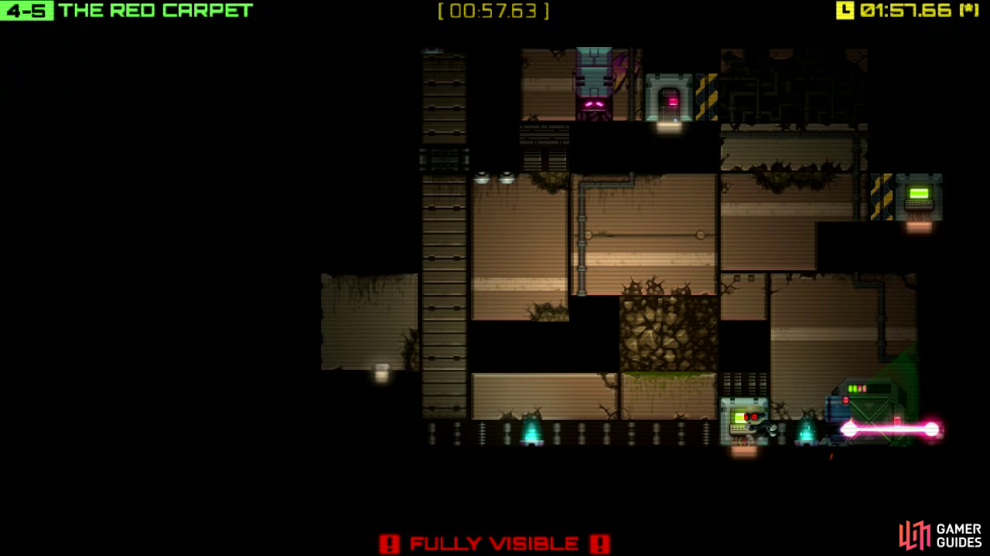 You need to be very quick for this next section to go smoothly, so bear this in mind! Drop down behind the robot and follow it closely into the teleporter. Dash left, hack the terminal, jump out then back in to the platform on your right (allowing you to avoid the robot's vision cone).
Step 6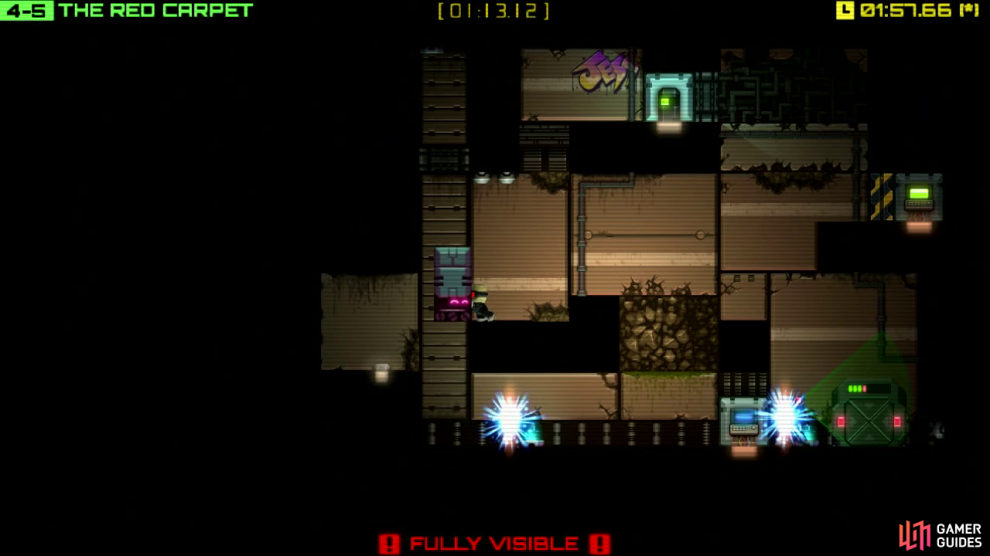 Jump up the platforms to the switch at the top, hit it, push the robot off the ledge to your left and then keep it by the edge of the next platform as the robot will fall past it and continue right. Once the robot has passed, push it off the platform, blocking it off for the robot on its next pass through.
Step 7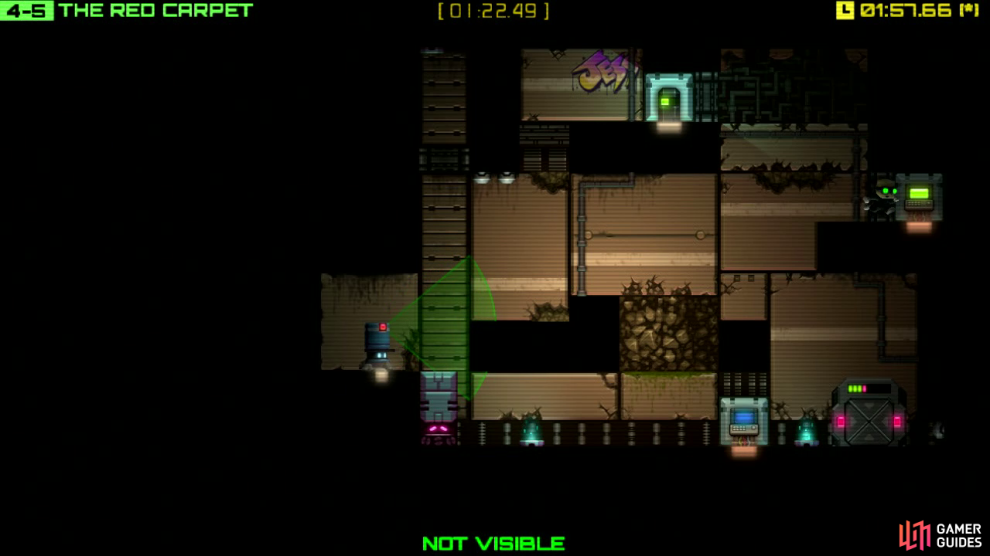 Get yourself over to the door blocking the terminal so when the robot passes over the floor switch, you can get in quickly enough. Hack it, drop down and make your hasty escape through the brightly-lit exit.
Video Guide (With Audio Commentary)