To start the Captain Scarlett and her Pirate Booty DLC you need to hit up a fast travel station and point your Vault Hunter in the direction of 'Oasis'. It appears that these sands might very well hold treasure. Treasure, and a big hungry leviathan. Well, it's always nice to have something to shoot.
After stepping into Oasis you'll be greeted by the eccentric Shade who will quickly ask for your help, there be pirates attacking his town!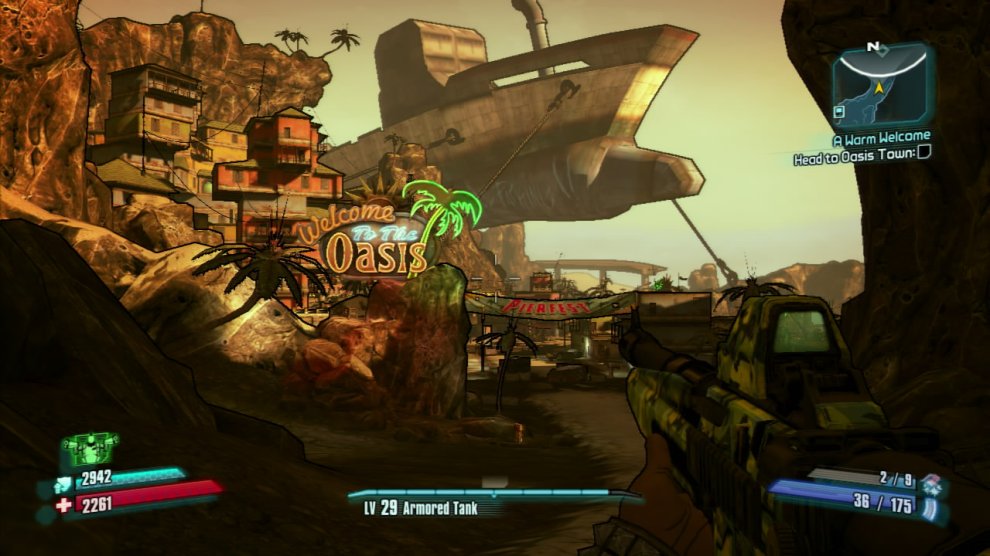 Head forward/left and spin round the thin path to find the town of Oasis. Pretty place. Don't get too comfortable, mind, as you'll soon be set upon by a legion of filthy pirates.
Enemy Analysis: Pirates
Exclusive to this DLC, pirates are largely derivative of their bandit cousins. Corsairs will run up and stab you, while gunners will stay at range and gun you. Swabbies are like midgits, while power monkies are midgets with a 'kill me' button attached to their backs. Aside from visuals, there's not much new to challenge you here.
The initial wave is easily dealt with by backing off and killing melee foes with the back pedal, and then dealing with gunners from range. Once these baddies are dealt with move into the town. Use the cars for cover and let melee enemies come to you. Once they're dead head to the north of the town square (circle?) and No Beard will jump down for a scrap.
Enemy Analysis: No Beard
No Beard is equipped with a powerful shotgun, so keep your distance if possible. His attacks aren't anything special, though, just a whole load of bullets. Soak them up while dealing damage – he'll keel over before long. No Beard does have a ramming attack, which is quite clearly signposted, so try and fight around the central circle.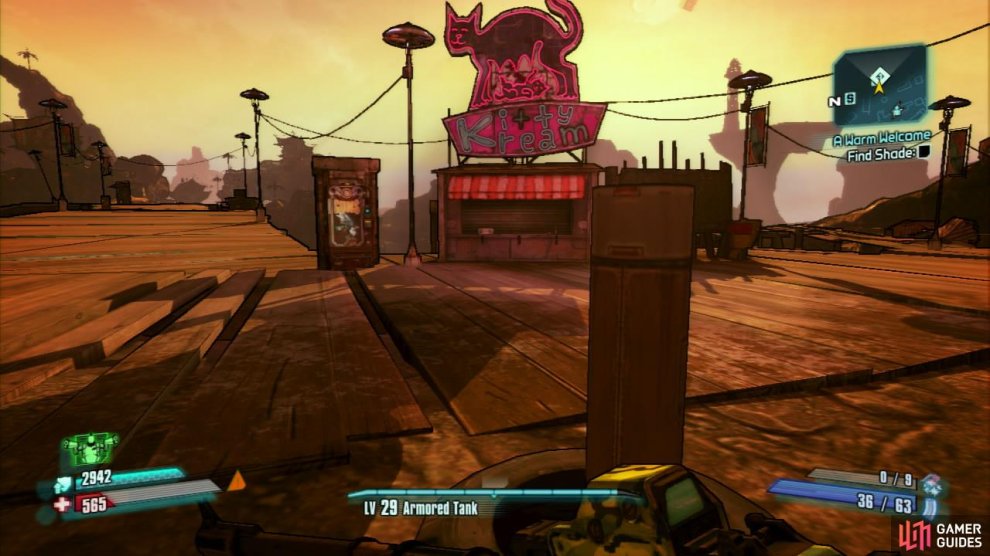 Once you're done head to the eastern waypoint at the pink Kitty Kream shack and meet Shade to finish this first mission.