Time to vacate the area. Leap off of the cliff to the west, jogging through the cave, past the Scaylions in here, through to the Dropwater Cavern and into the Ardorton Station.
There are three DNA samples here that we need to destroy, and they're scattered around the area in a not-very-linear fashion. Two are protected by Savages, one is under 'guard' from Scaylions.
Fight through the building in front of you and then take the stairs at the back. These lead to the upper plateaux, where all the DNA samples are. DNA sample is to the north. Watch out for the 'Sacs' floating around above you, try and drop them before moving on. Head north towards the waypoint and you'll find the safe containing the sample right out in the open.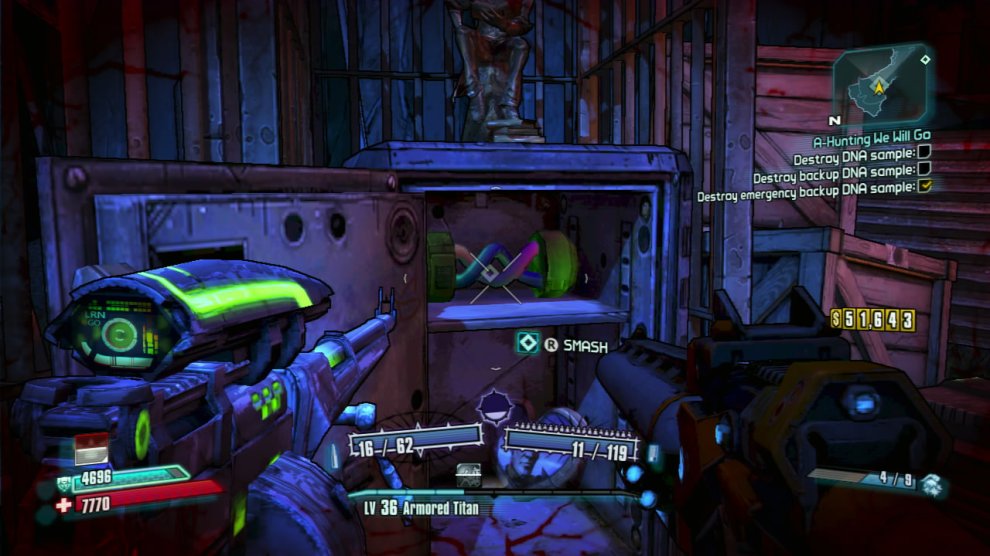 For sample two return to where we arrived at the plataux and head south instead of north. A Tiki Torch marks a small alley with a staircase, this will lead you to the Savage Encampment defending the sample.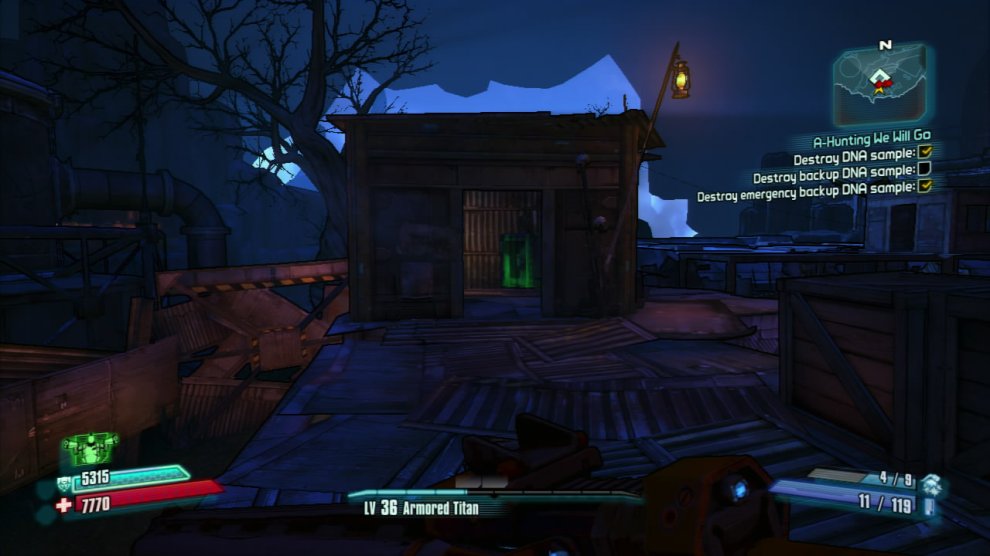 For sample three again, head back to where we arrived on this plateaux. Now look west, you'll see a stone ramp leading upwards – this leads to another Savage encampment and it is in here that you'll find the sample you need to ruin. Don't try and run to it directly, you need to go through the Skin-Chop Chop-Shop to find it which is a large warehouse, so move 'around' the waypoint to reach it.
Now flick the switch outside, and then head through to The Infernal Machine.
Boss – Woundspike
Woundspike is a huge Scaylion armed with a turret, and mutated with a Jack face. This boss fight is a simple case of feeding the beast lead, we want to shoot the gun off of its back and then we'll be able to deal damage to the creature's torso. The creature really can't resist much, so just pummel him with lead, using the little Scaylions for Second Winds if necessary, and he'll drop sharpish.
With that pathetic boss down, it's back to Hammerlock at the shack.