Remember where we partook in all of that cookie vandalism? Head back there. All you've got to do is run around the area anti clockwise, again, and grab the key from the 'end' of the path. It's still full of robots. Bit of thrifty level design there, but some easy XP.
Key in hand, head south. The Forge is located down here, and our new key will let us in after dispatching some of Torgue's goons.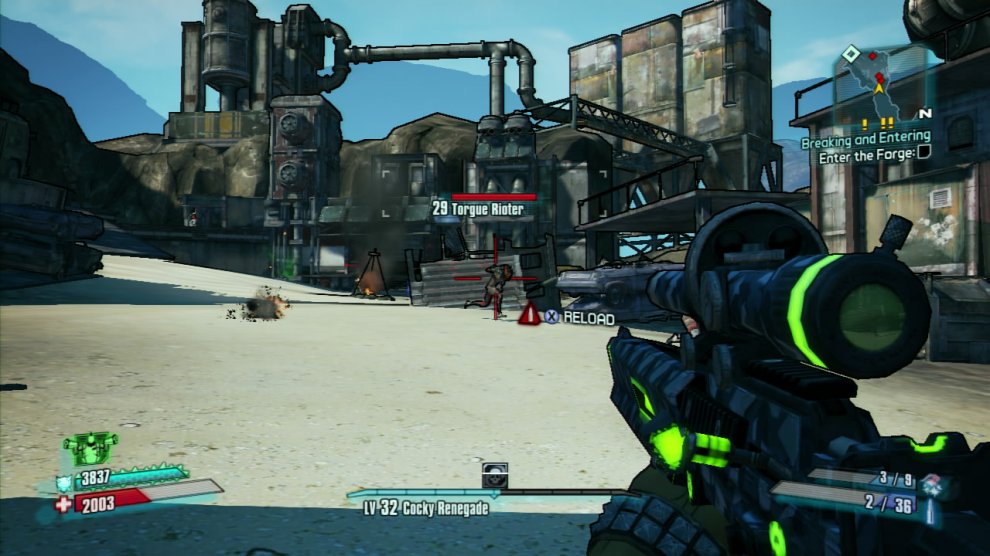 Once inside use the notice board to your immediate right and hand in the mission. Another one down.