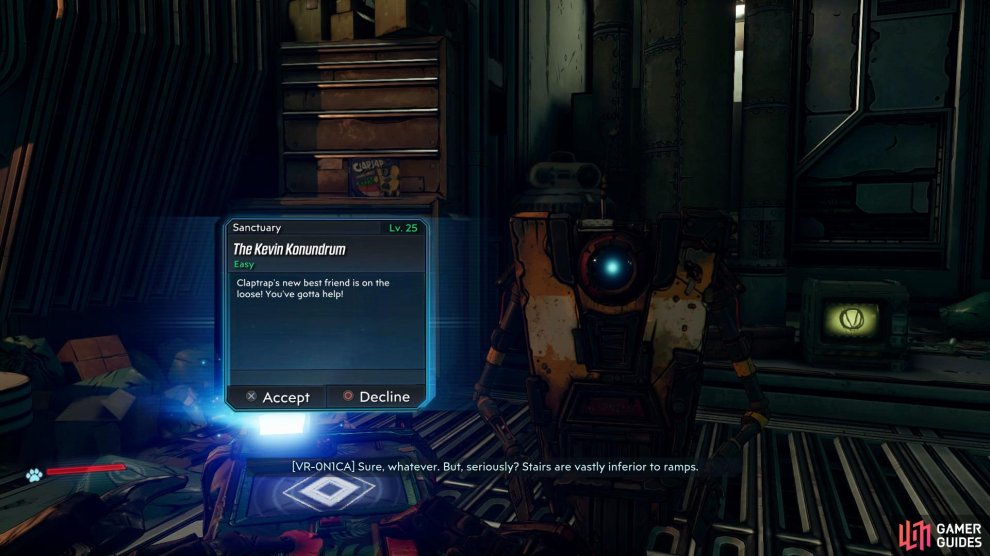 | Quest Giver | Reward | Lvl |
| --- | --- | --- |
| Claptrap - Sanctuary | Cash | 24 |
Note: This Side Mission will become available in Sanctuary upon completion of the Hammerlocked Main Mission.
Take Freeze Gun / Freeze Kevin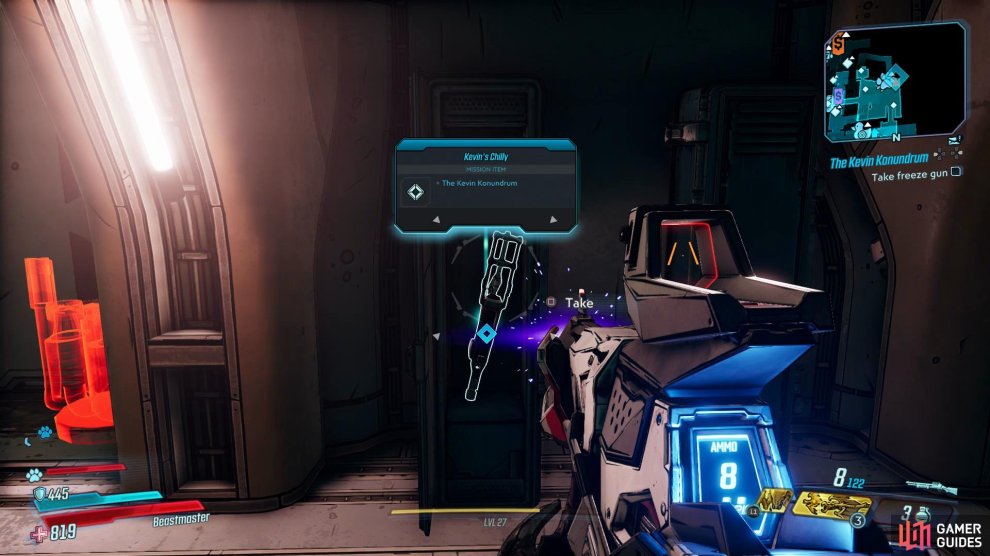 Once you've accepted the Side Mission from Claptrap, head into the middle of the room to investigate the commotion.
After the dialogue has finished, grab Kevin's Chilly gun from the locker in the corner of the room and equip it. Freeze Kevin and pick him up to proceed to the next step.
Now head to the waypoints around the map to freeze and collect the Kevins that are roaming around.
Dispose of Kevins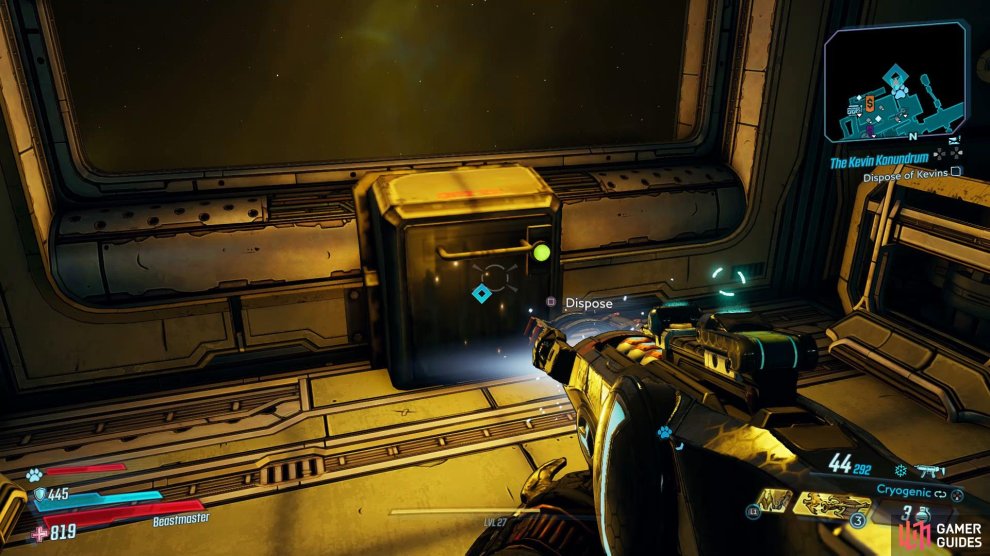 Once you've collected all the Kevins go to the next waypoint and dispose them to outer space to complete the Mission.