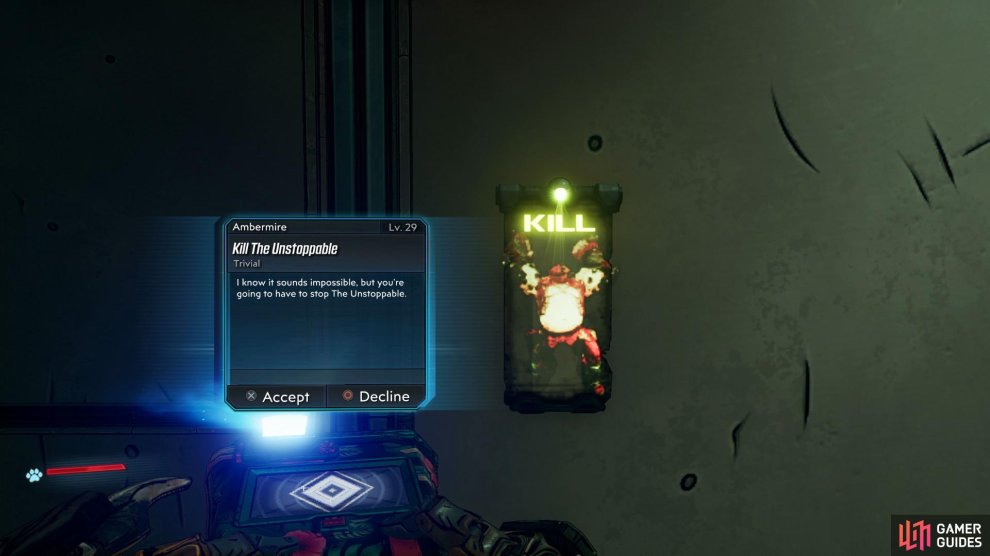 | Quest Giver | Reward | Lvl |
| --- | --- | --- |
| Bounty Board - Sanctuary | Cash | 26 |
Note: The Kill the Unstoppable Side Mission has a random chance to become available in Sanctuary at any point in the game, so make sure to keep checking back there every once in a while. This Side Mission is not needed for the Getting a Little on the Side Trophy/Achievement.
Kill Unstoppable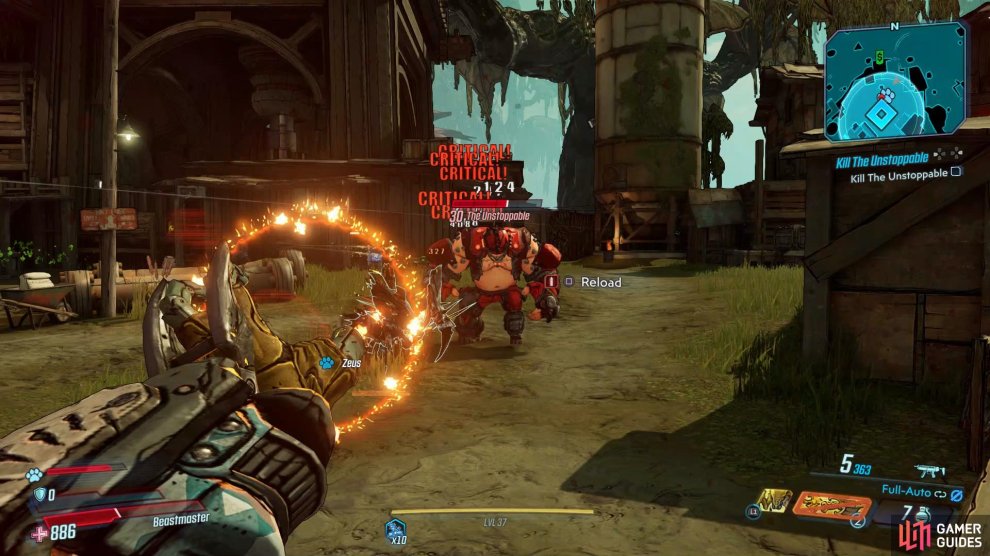 Once you've acquired this Side Mission in Sanctaury, teleport over to Ambermire and make your way over to the waypoint on the map to find The Unstoppable.
Luckily The Unstoppable isn't a hard enemy to fight as his health bar goes down quickly. Just make sure you take out the other enemies that are lurking in the area beforehand and prevent it from evolving.