| | Quest Information |
| --- | --- |
| Location | Evermore; Peleus |
| Requirements | Chapter 6; Completed 047 and made 30 unique weapons |
| Rewards | 1890 Exp, 6750KG, Dripguard Pendant |
Peleus is upset at one of the weapons being offered at the workshop, the Cuttyfleche, and wants to make his own weapon with the cuttyfish. To help him with this endeavor, he wants you to bring him 10 cuttyfish. You can get these in the waters, as well as from the Fresh/Fresher/Freshest Fish Market. Bring these back to Peleus and not only will you finish the quest, but you will also get the recipe to make the Cuttyfalchion.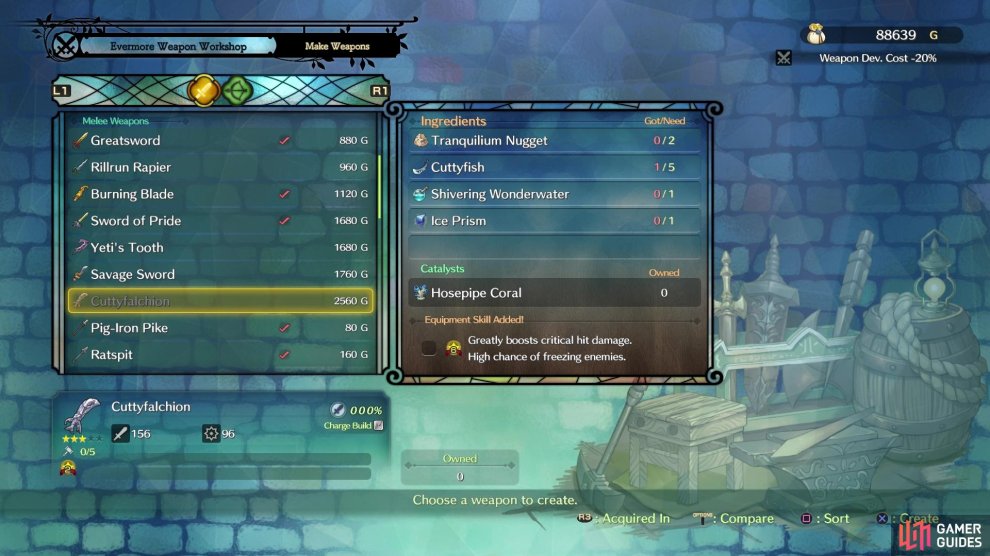 Note: If this quest isn't unlocking for you after crafting 30 unique weapons, make sure that one of them is the Cuttyfleche.