| | Quest Information |
| --- | --- |
| Location | Broadleaf; Lower Uptown (east of elevator) |
| Requirements | Chapter 7 |
| Rewards | 3020 Exp, 1270G, Nixaway Necklace |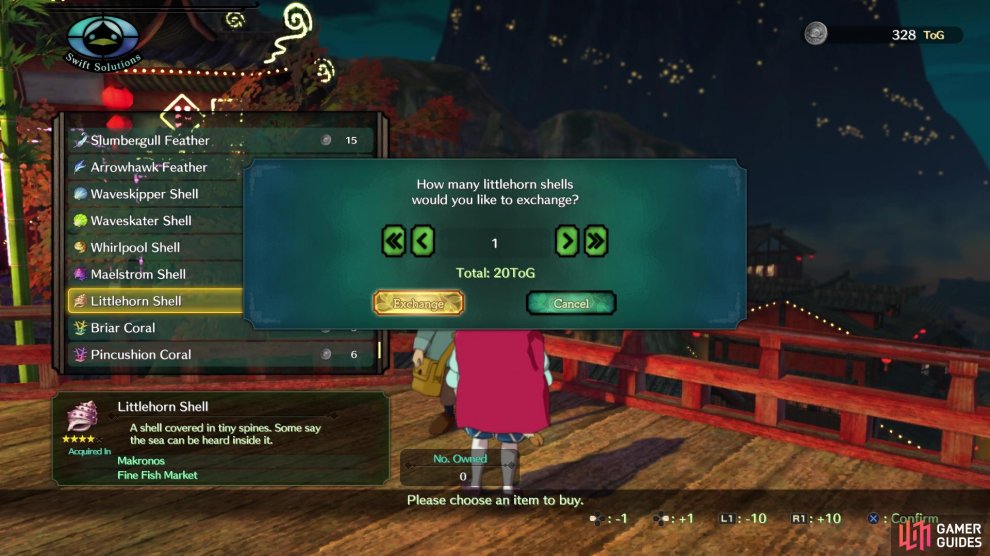 Some ladies are arguing over what seems like fighting and weapons, but are really speaking about the workplace. Their attention then turns to hobbies, where they speak about real weapons, as well as collecting some souvenirs from around the world. The first item is a littlehorn shell, which is easiest to get from the Fine Fish Market or Fabulous Fish Market (the tier three ones). Bring this back to the redhead, then your next item is a coral huebloom. You can easily obtain some from the Minor Market Garden in Evermore, or by finding them from Rolling Hills or Cloudcoil Canyon (they are only a one-star item). Return with the item and the last one will be a dream prism, definitely the rarest of the three. You can only get them from Mining Camp No. 5 (at this point in the game), at level two. Once you return with the item, the quest will be over.