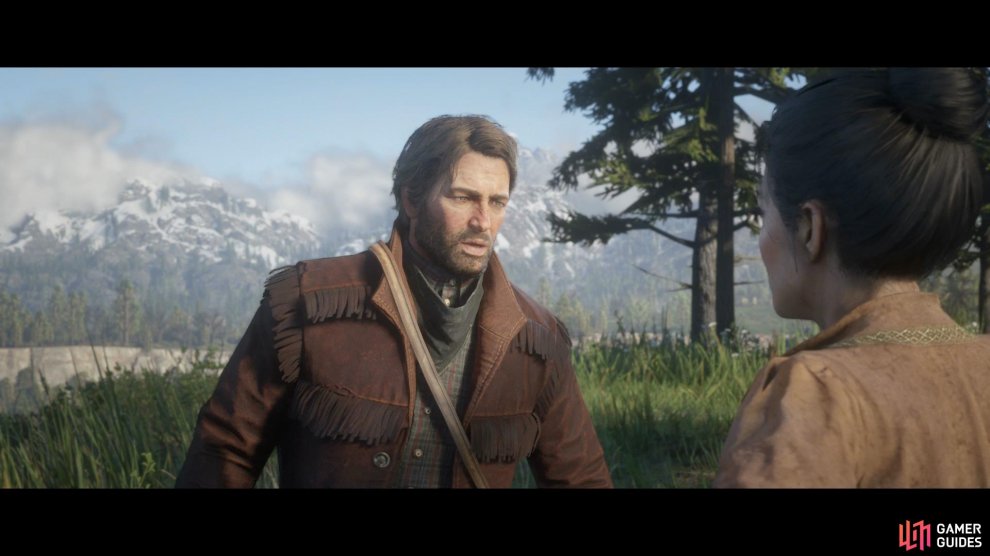 Gold Medal Checklist:
After arriving at the river, catch a fish within 1 minute 30 seconds
Complete within 7 minutes 20 seconds
Speak to Abigail in the camp who will ask you to take Jack out for a fishing trip. Head over to Jack and greet him, followed by getting on your horse. The Gold Medal for this short mission is a time attack, you'll have to be as quick as possible. Consider replaying this mission a second time and skipping the cutscenes to give yourself more time.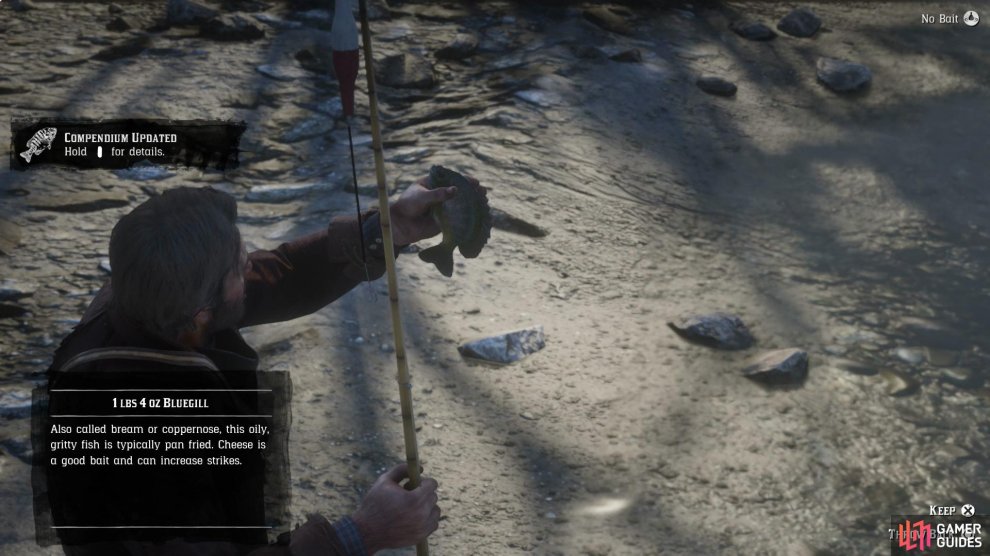 Follow the marker down to the river bank and head to the edge, pulling out your fishing rod from the weapon wheel (press [R1]/[RB] to access items). You'll then need to select a bait, cheese will do just fine for now and you can cast the rod the same way you would aim a weapon. Wait for a fish to bite and press the [R2]/[RT] button to hook it, following the onscreen instructions to reel it in. Be sure to throw the Bluegill back in the river for a small Honor boost and then catch two more fish to trigger a cutscene. Following the cutscene, mount up and dash back to the camp to complete the mission within 7 minutes.