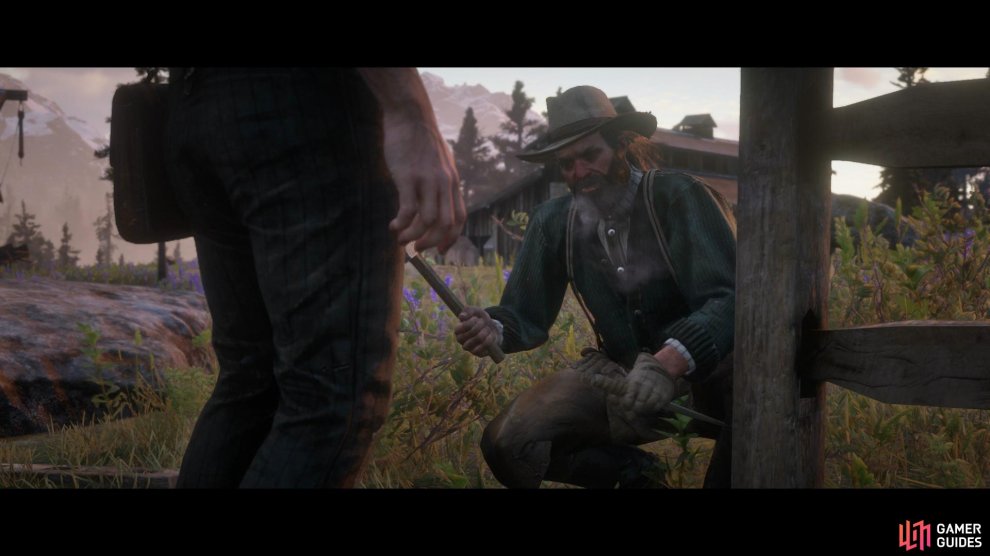 Gold Medal Checklist:
Fix the first section of fence in 1 minute 30 seconds
Avoid being hit by the bull
This is another easy Gold Medal as John continues to learn the ropes of being a ranch hand. Once you gain control, you'll have to put this first part of the fence together within 1 minute 30 seconds. Simply press the [X]/[A] button repeatedly to hammer the post down and then use the [Left Stick] to position the wood in the holes and then place it with the [X]/[A] button. Do this for all the pieces of wood to complete this section of the fence, you have more than enough time.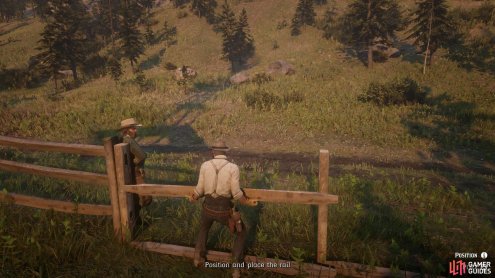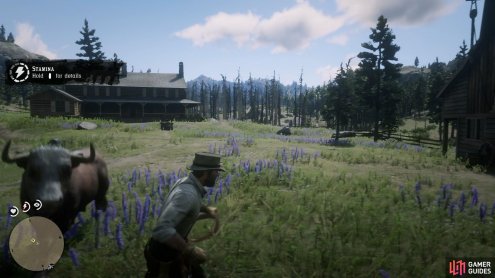 Head over to see the commotion to discover that a bull is out of control. As you go over to calm it, the bull breaks loose and it's up to you to bring it under control. Equip the Lasso and then attempt to throw it on the bull however it will break free on your first attempt. At this point, the bull will begin to face you and get ready to charge you, ignore the Lasso and dash out of the way to avoid being hit. Once it runs off again, resume your attempts to Lasso it while be wary of it's attempts to charge you again. Once you catch it a second time, you'll be prompted to calm the bull, follow the onscreen instructions to bring it under control and complete the mission.