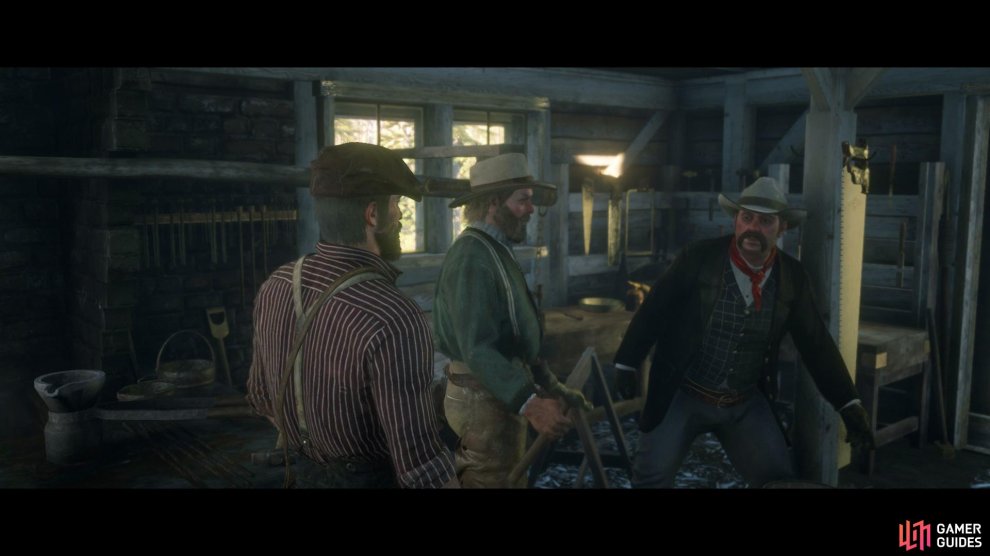 Gold Medal Checklist:
When milking, fill a bucket within 10 seconds
Complete within 5 minutes 15 seconds
Head over to the ranch to begin your duties as Jim Milton and take a walk around the ranch with Abe. Abigail and Jack arrive during your tour so head over to them, seeing as this is a timed mission for the Gold, you'll need to skip all cutscenes. Once you regain control, walk with Abe to where the cows are where you'll be taught how to milk them. You'll need to fill a bucket within 10 seconds and you'll have three opportunites to do it. This is a rather easy task, simply alternate pushing down on the [Left Stick] and [Right Stick] to fill it.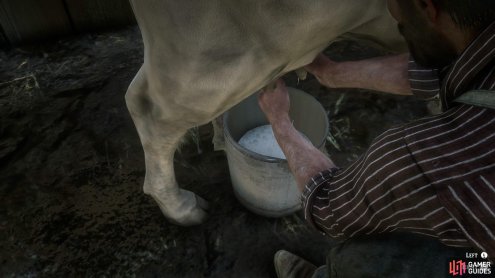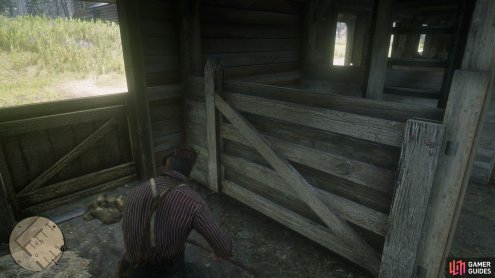 Your next task is to follow Abe to the stables and help to shovel the manure. Head over to the pitchfork and pick it up with the [Triangle]/[Y] button and then head to all the markers on your radar. You'll only need to shovel three piles before the game takes over for you, leaving you with the final pile. Place the pitchfork back against the side and then dash to your new home to speak to Abigail and complete the mission.