Practice makes perfect, and while you might think that something as inherently high-risk as flying around on a broomstick hundreds of feet in the air would be something Hogwarts staff would chaperone, you'd be wrong. Especially not at the end of the 19th century! That being the case, Madam Kogawa's got several challenges for you to undertake, to help improve your proficiency with broom flight. This page will walk you through Madama Kogawa's Assignment 1, providing information about buying a broom, hunting down and popping balloons, and learning the

Glacius spell in Hogwarts Legacy.
How to Start Madam Kogawa's Assignment 1 in Hogwarts Legacy
This quest will begin after completing Flying Class, whereupon it will temporarily run in parallel with another flying-related side quest Flight Test. The goal both of these quest initially have in common is pretty obvious - before you can start completing other objectives in these flying side quests, you must first acquire a broom. Travel to

Spintwitches Sporting Needs in

Hogsmeade and talk to the proprietor, Albie Weekes, who sells brooms. Purchase whichever one catches your eye, either way it'll set you back 600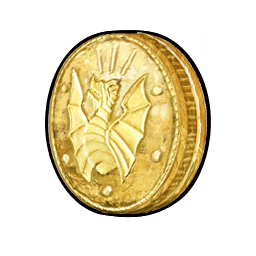 .
How to Pop the Balloons Over Hogsmeade Station and the Quidditch Pitch
Now that you have a broom, all you need to do to complete Madam Kogawa's task is pop five balloons over both the

Quidditch Pitch and the

Hogsmeade Station. You may have seen these things floating about during your travels, and surprisingly, they're not just odd decorations. They're a form of collectible that you can gather while flying around on brooms, and they typically come in clusters of five, which makes a full set at a given location. All you need to do to collect them is run into them, which is a fairly trivial task. You may encounter these during the race you're asked to perform for the parallel side quest Flight Test, which will take you over both the

Quidditch Pitch and

Hogsmeade Station, but you should be focused on the checkpoint rings during that quest.
The

Quidditch Pitch is west of Hogwarts, and the only thing noteworthy about these balloons is how close some of them are to the ground, and two of them are outside the walls of the pitch itself.

Hogsmeade Station is southeast of

Hogsmeade and almost all the balloons are in plain sight from along the northern end of the tracks, looking south at the station. Only one of them is the least bit tricky, being in the trees to the right of the train tracks.
Run into all ten balloons, then go find Madam Kogawa at Hogwarts and she'll teach you the Glacius spell, a control spell that freezes enemies - literally - boosting damage they sustain from followup attacks.