Despite wizards not having any natural fondness for water, the protagonist in Hogwarts Legacy is actually a fairly good swimmer. The side quest The Lost Astrolabe demonstrates this by essentially teaching you how to swim and dive, if you hadn't done so of your own volition already. This page will walk you through the side quest The Lost Astrolabe and will discuss the admittedly simplistic swimming and diving mechanics in Hogwarts Legacy.
How to Start The Lost Astrolabe in Hogwarts Legacy
This quest will become available after you complete Complete The Girl from Uagadou, although it also takes place right next to the followup main quest Trials of Merlin. To start it, head to the docks northeast of the

Lower Hogsfield Floo Flame and talk to Grace Pinch-Smedley, who will relate some old family drama and a promise that keeps her from acquiring the object of her current fixation - an astrolabe. Agree to help Grace by doing all the work and diving for this sunken family heirloom to properly start this quest.
How to Dive For the Astrolabe in Hogwarts Legacy
Robes may not be the best attire for swimming, but you have neither a boat nor magic to assist you. Fortunately you're a good swimmer, and this quest is surprisingly straight-forward. Jump into the water off the end of the dock (northeast) and swim (
) out to the quest marker, where you'll find a search area.
You'll need to dive (
/
) to find the lost astrolabe, and for a game where wizards use wands for the most mundane of tasks, you're stuck doing this the old fashioned way - diving. There are numerous dive spots - indicated by bubbling, rippling spots on the water. These can be hard to see at a distance, as they just look like breaking waves, but the search area isn't large, so you shouldn't easily be led far astray. There are multiple dive spots here, so just keep searching them until you find the Pinch-Smedley Family Astrolabe. If you dive at the wrong spot, you'll find other treasures, instead, so it's hardly a bust to hit all the diving spots you can find. Other than the Pinch-Smedley Family Astrolabe, the loot you'll pull out of the depths is randomized.
Keep the Astrolabe or Give it Back to Grace?
Pull what you can out of the water, then return to Grace. As usual, you'll get some options when you talk to her:
You can simply be a nice person and give back the priceless family heirloom.
You can haggle for some coin for your trouble (20
).
You can choose to keep the astrolabe for yourself.
In the latter case, Grace will be understandably upset, and will wish nothing but sorrow for you, while cursing her costly obedience. The Pinch-Smedley Family Astrolabe will remain in your inventory, for what good that does. Haggling for money doesn't seem to cause any downsides, and fattens your purse, albeit by a paltry 20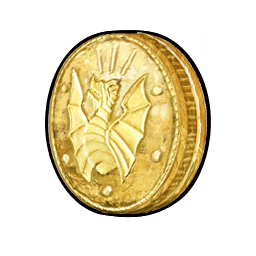 . Whatever choice you make, you'll also obtain the Mermaid Mask for your troubles.