This is a guide for the "Lambda's Problem" standard quest in Xenoblade Chronicles 3. It'll navigate you through the necessary steps to getting the approval.
How to Start Lambda's Problem Standard Quest
To begin this quest, progress through the game until you reach Chapter 4, then walk around Colony Lambda's whilst listening in on conversations by pressing
until you are given an info fragments called "Colony Lambda's Canteen". Return to the Lambda Shelter Rest and discuss to begin this quest!
How To Get The Approval in Lambda's Problem
After you've accepted the quest, follow the marker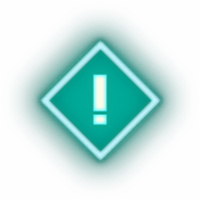 to find Sif standing near a balcony overlooking the colony. Speak with him to discover that the work on the canteen hasn't begun, as he hasn't the required approval. Noah and the team decide to help him out by working on getting the approval by speaking with Kitty, Hozumi and Whitby.
Hozumi can be found standing near the entrance to the camp, Whitby is standing near the shelters and Kitty can be found standing opposite Whitby. Once you've spoken with everyone, return to Sif and Isurd will request to speak with you at his office. Head on over there and he'll give you the approval needed. Finally, return to Sif once more to give him the good news and the quest will come to a close.
Quest Rewards
| EXP | Gold | SP | Rewards |
| --- | --- | --- | --- |
| 1760 | | 3 | |