This page offers a guide on how to complete the Friendly Support standard quest, found in Yzana Plains in the Aenia region in Xenoblade Chronicles 3.
Where to Find the Friendly Support Standard Quest
This standard quest can be picked up from Laurea, found near Alfeto Valley Mouth landmark between Yzana Plains and Alfeto Valley in Aetia. She'll ask you to help find the 16th Support Platoon, who are currently missing and were last seen at Shark's Jaw Cape.
Where to Find Shark's Jaw Cape
Your task will be to head over to Shark's Jaw Cape to locate the missing platoon. To get up onto Shark's Jaw Cape, you'll need to backtrack a bit and head back north to cross the river near the Flamii Watering Hole. Then make your way up the slope across the river to reach Shark's Jaw Cape. Make your way all the way to the top and try to dodge combat with the enemies along the way.
Keves Squad vs Sky Rogul Skirmish
When you arrive at the top of Shark's Jaw Cape, you'll be prompted to join a skirmish. You'll need to help the Keves Squad against 3 Lvl 5 Sky Roguls!
Even though they're flying, you'll still be able to reach up to auto attack and also hit those all important break > topple > daze combos. What you might find a bit trickier is knowing which way your enemy is facing - use the arrow above your art wheel to quickly decipher your enemy's direction so you can pull off your positional arts and do more damage! Remember, successful positionals, such as an Edge Thrust back attack, will fill up your Talent Art.
Try to also keep an eye on Eunie's power up circles so you can make the most of them and get the fight done quicker! And try to draw attention away from Eunie so she doesn't get injured too much and so she has the chance to pull off her health regenerating talent art! For the most part, you'll probably find that Lanz is the one tanking the most damage so you'll want to try to get the fight done before he passes out or Noah and Eunie will start taking a lot of the hits.
After the Rhoguls are dead, you'll speak to the unit leader and finish the quest. For winning the skirmish, you'll earn +50 Affinity Points with Colony 9 and for completing the quest you'll get 290 EXP,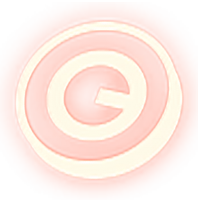 390G and 3SP.