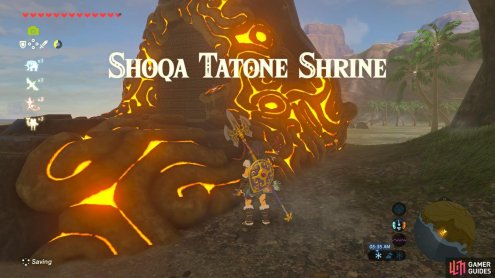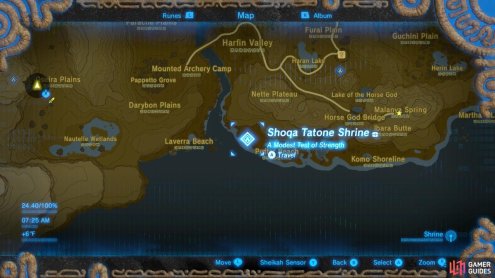 Shoqa Tatone Shrine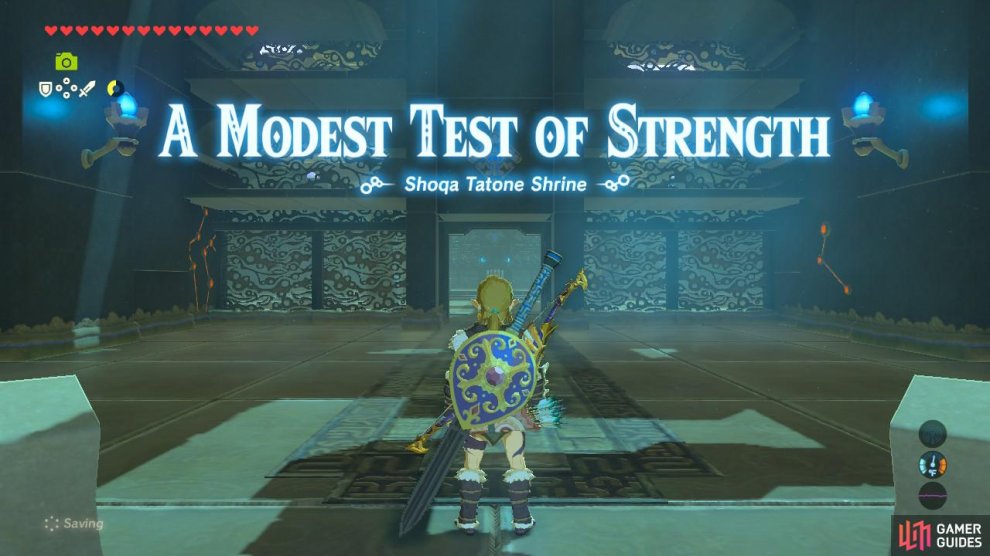 This Shrine will not be accessible until you have completed the Shrine Quest "Guardian Slideshow" by speaking to the nearby NPC, Loone. Learn how to complete the Shrine Quest here.
Once inside, you will be confronted with a modest test of strength. The Guardian Scout is not too powerful, but can be a force to be reckoned with if you are not equipped properly.
After the Guardian Scout is defeated, you can gather up its gear if you want, then open the treasure chest for a Royal Broadsword with upgraded durability. Finally, you can go claim your Spirit Orb.