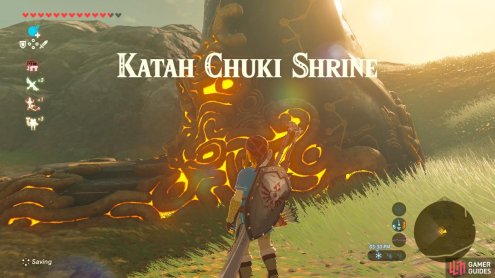 Katah Chuki Shrine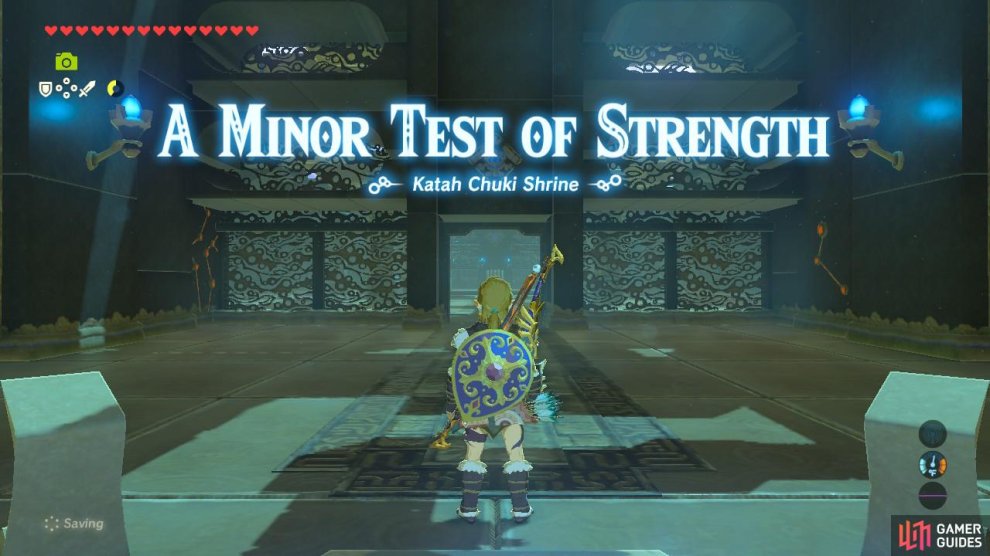 This Shrine is located near Hyrule Castle, so beware the Guardians swarming about as you look for it.
The trial is another "test of strength" type Shrine. This particular Shrine is only a "minor" test, so the Guardian Scout inside will be fairly weak. If you have just started the game, then this is a great place to collect some good starting gear. But if you are preparing to assault Ganon and you have finally happened upon this Shrine, not much will be useful to you.
Once you have defeated the Guardian Scout, open up the treasure chest for a Royal Halberd. Then speak with the monk for your Spirit Orb.