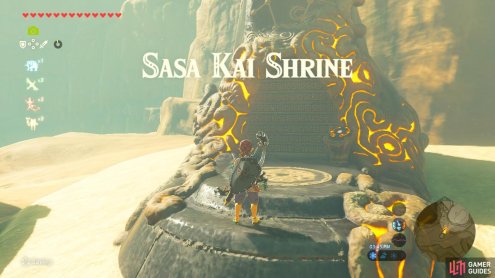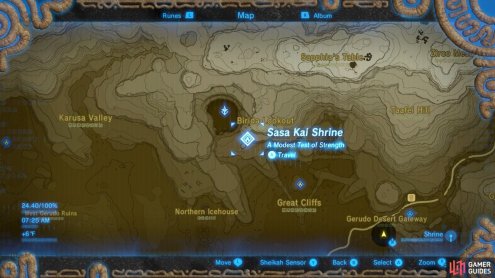 Sasa Kai Shrine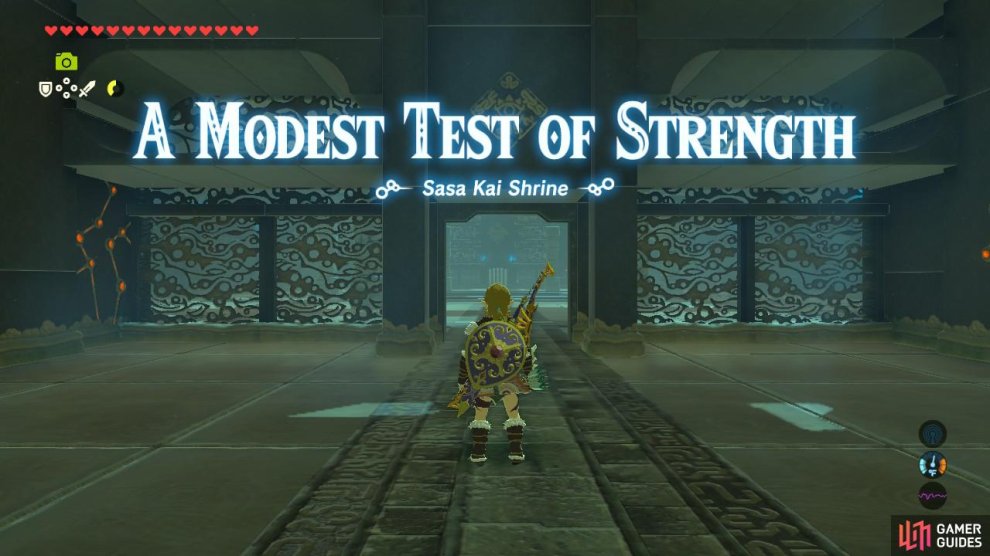 You will need to first clear the Shrine Quest "Sign of the Shadow", which you can obtain from Kass at Gerudo Tower. Learn more about it here.
After you have unlocked the Shrine, you will find another trial by combat. This time, it's just the "modest" level, so if you are reasonably prepared you should be fine.
Open up the treasure chest for a Frostblade and then continue on forward to the monk's chambers for your Spirit Orb.