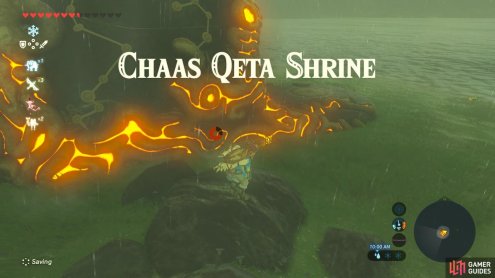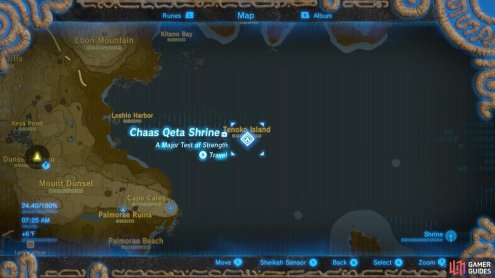 Chaas Queta Shrine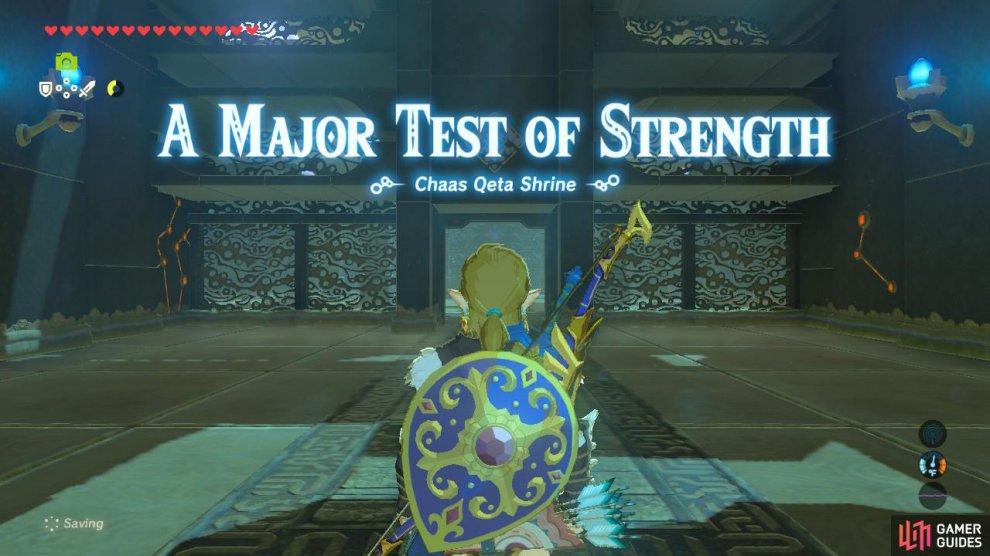 Chaas Qeta Shrine is located all the way out on Tenoko Island, east of the Hateno region out in the sea. You can get there using a Korok Leaf and a boat, using Cryonis, or by Paragliding from the shore.
This Shrine is a "test of strength" type of Shrine. In this case, this is a major test, which means the Guardian Scout you will fight is the strongest kind. Prepare your best armor and weapon, and perhaps some healing and buffing foods to help. Don't worry if you break some weapons in the process of the fight. These Guardian Scouts drop some of the best gear in the game.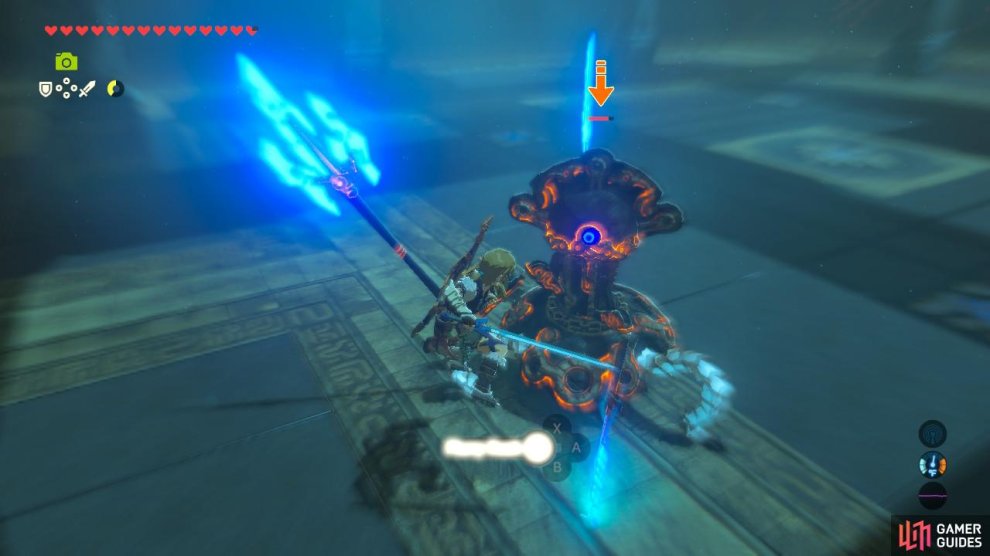 Be especially careful when the Guardian Scout prepares to fire one giant laser at you. You cannot use Daruk's Protection within Shrines so try to kill it as fast as you can or be prepared to parry.
Once the Guardian Scout is dead, pop open the treasure chest for the Climbing Gear, the torso piece in the climbing armor set. Then speak with the monk and earn your Spirit Orb.