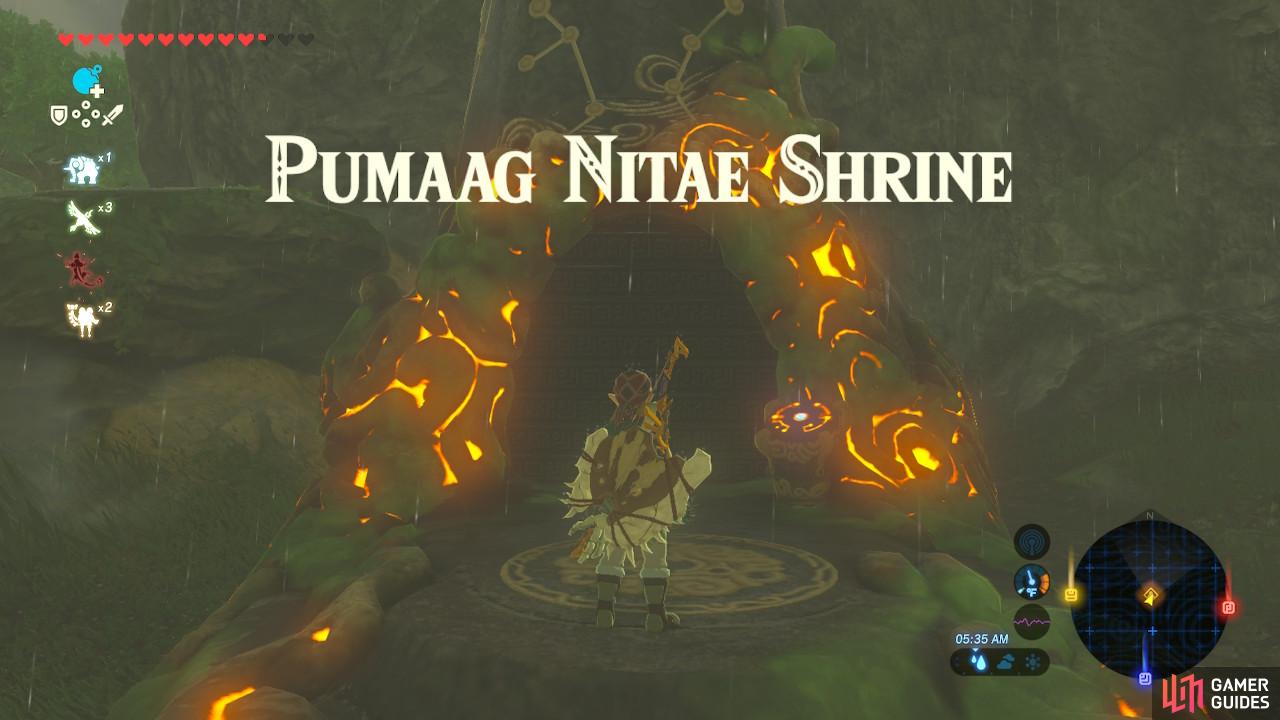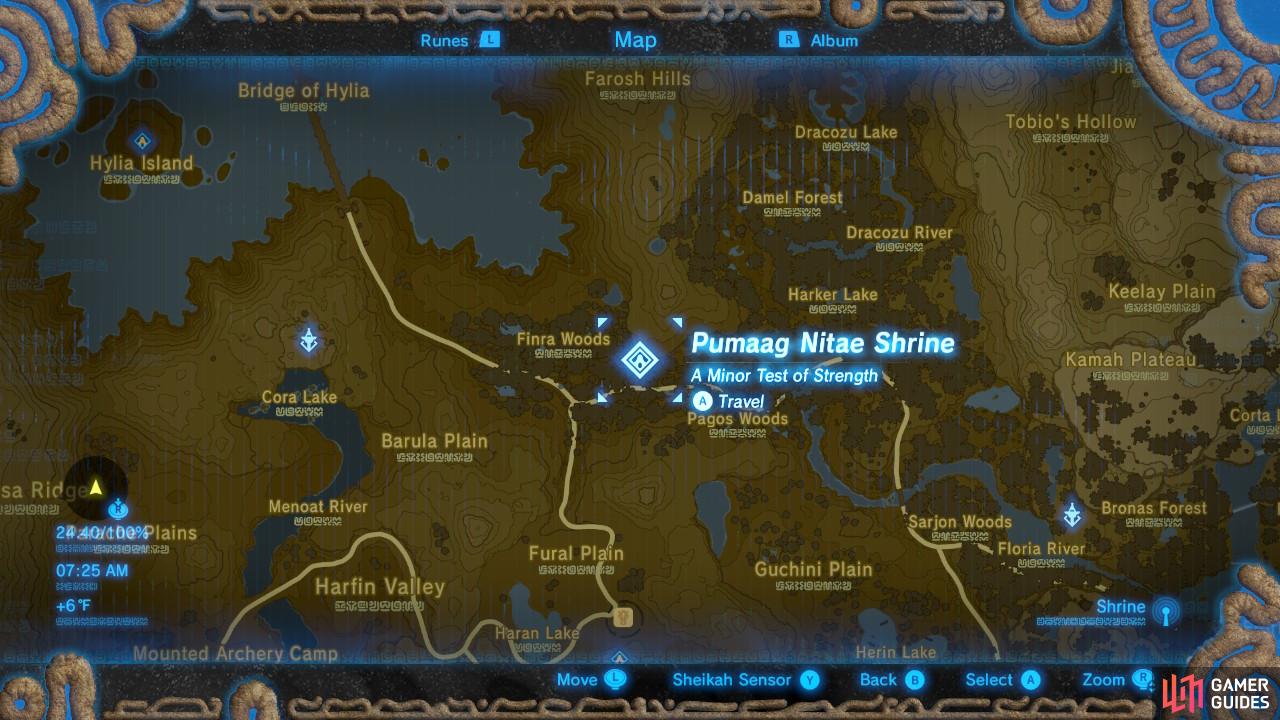 Pumaag Nitae Shrine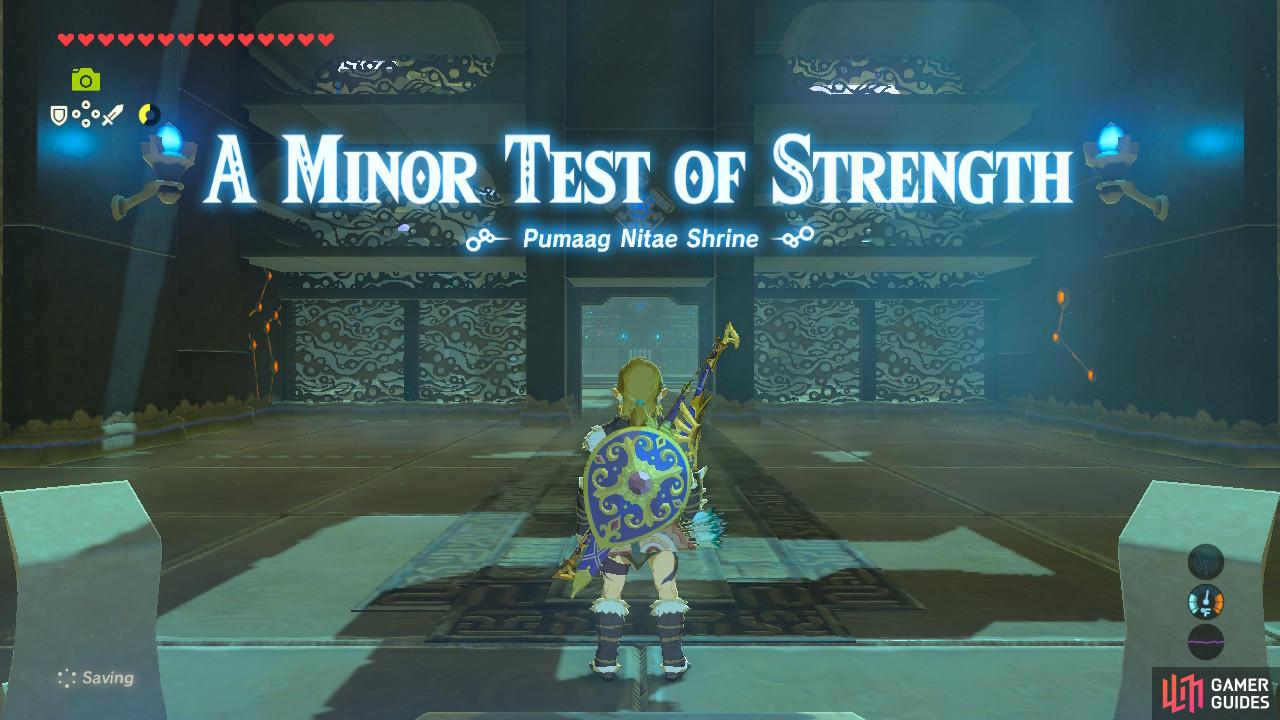 This Shrine is a minor "test of strength" type of Shrine. The Guardian Scout as a result will be fairly weak, and if you are preparing to confront Ganon or have already defeated it at least once, what it drops will be of no use to you. Still, you get a Spirit Orb, so there's that.
Click here for a guide on defeating this particular type of Guardian Scout.
The treasure chest that awaits you contains a Boomerang with an Attack+10 bonus. Then, go speak with the monk and claim your Spirit Orb.