North Bank : As you reach the northern bank of the Moonflow (outside of the wharf), you'll find a familiar character on the ground. Rather than letting Wakka batter her to death with a ball (seriously, how's that even a weapon?), we'll simply let this character - Rikku, as you may recall - join the party. As you go into random battles here, you'll learn about her primary skill, Steal - you can use it to take items from enemies and to defeat chests in battle. (The Omega Ruins is the main exception to that, but that's way down the road.) You can also learn about her Mix Overdrive: mix two items and you can get crazy effects. It is easily the best and most abusable Overdrive in the game, as you'll see in later battles.
After the tutorials (or in-between, whatever), go along the linear path northward. Open the chest on the way for four Antidotes , then head into the next area.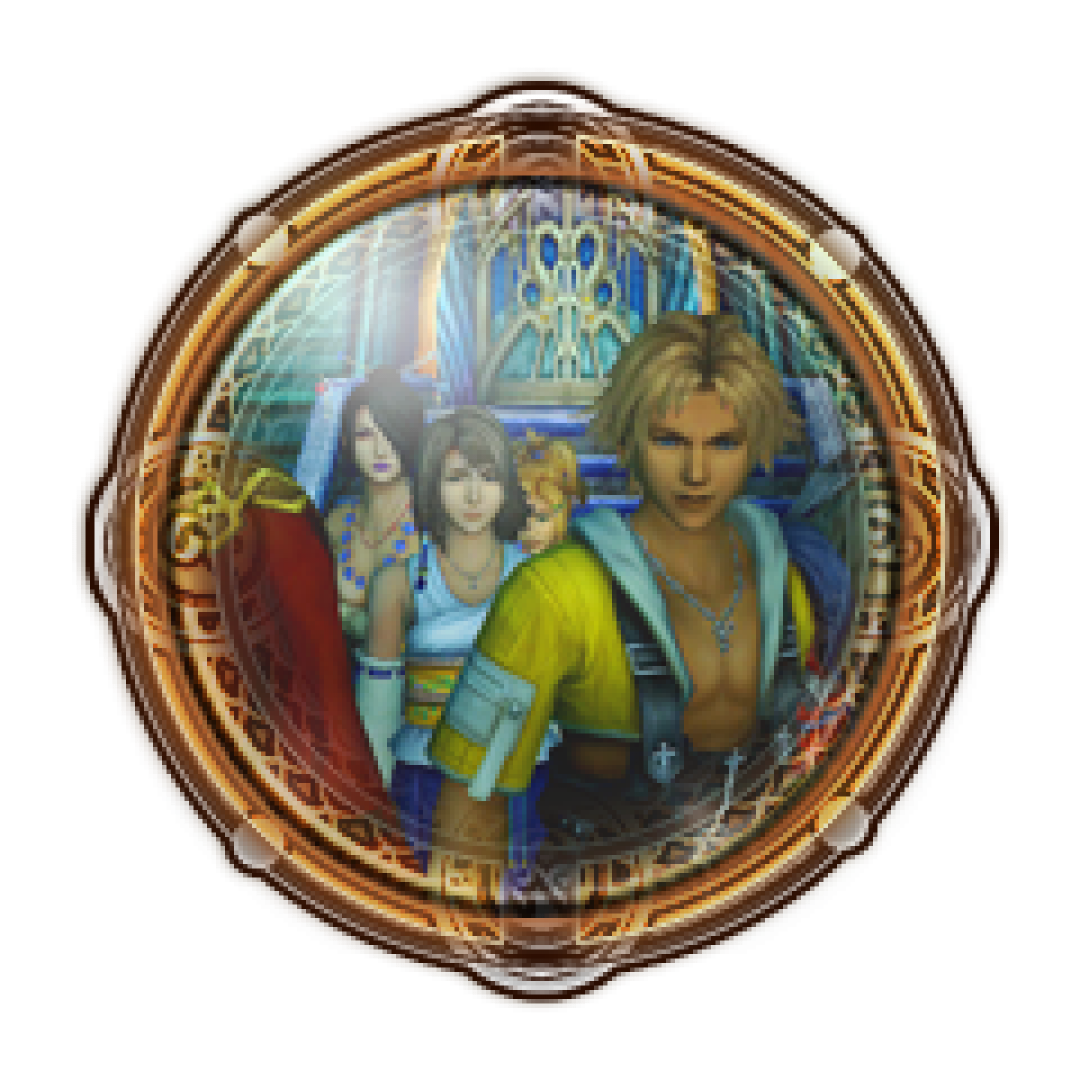 All Together
All party members come together.
North Bank Road : Not much to say about this area. Go along the path and open the chest on the way for a Mega-Potion . Eventually, you'll hit Guadosalam.